The Marais Blog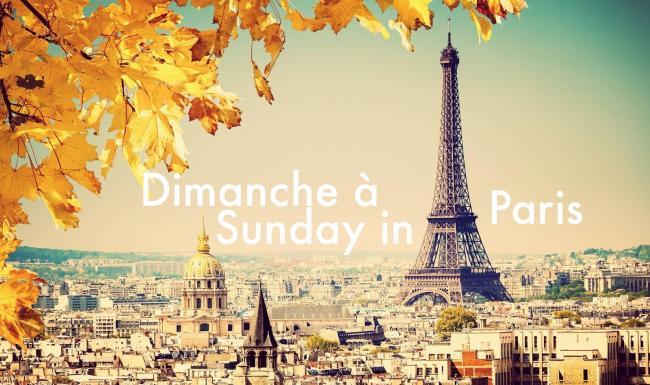 Sunday in Paris at hotel La Chambre du Marais
Enjoy discounts of up to 30% on your summer vacation 2018! Book your holiday now and enjoy many benefits ... From 13 July to 31 August 2018 it is summer in the most Parisian hotels!...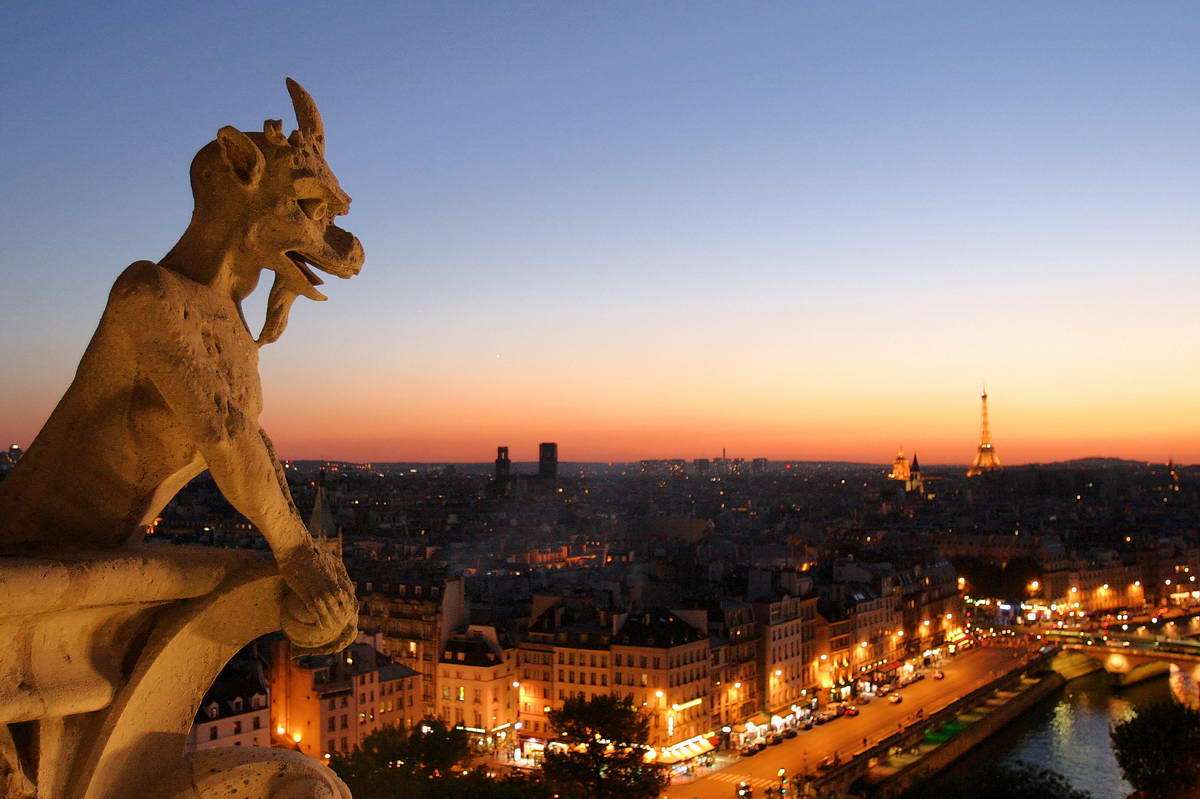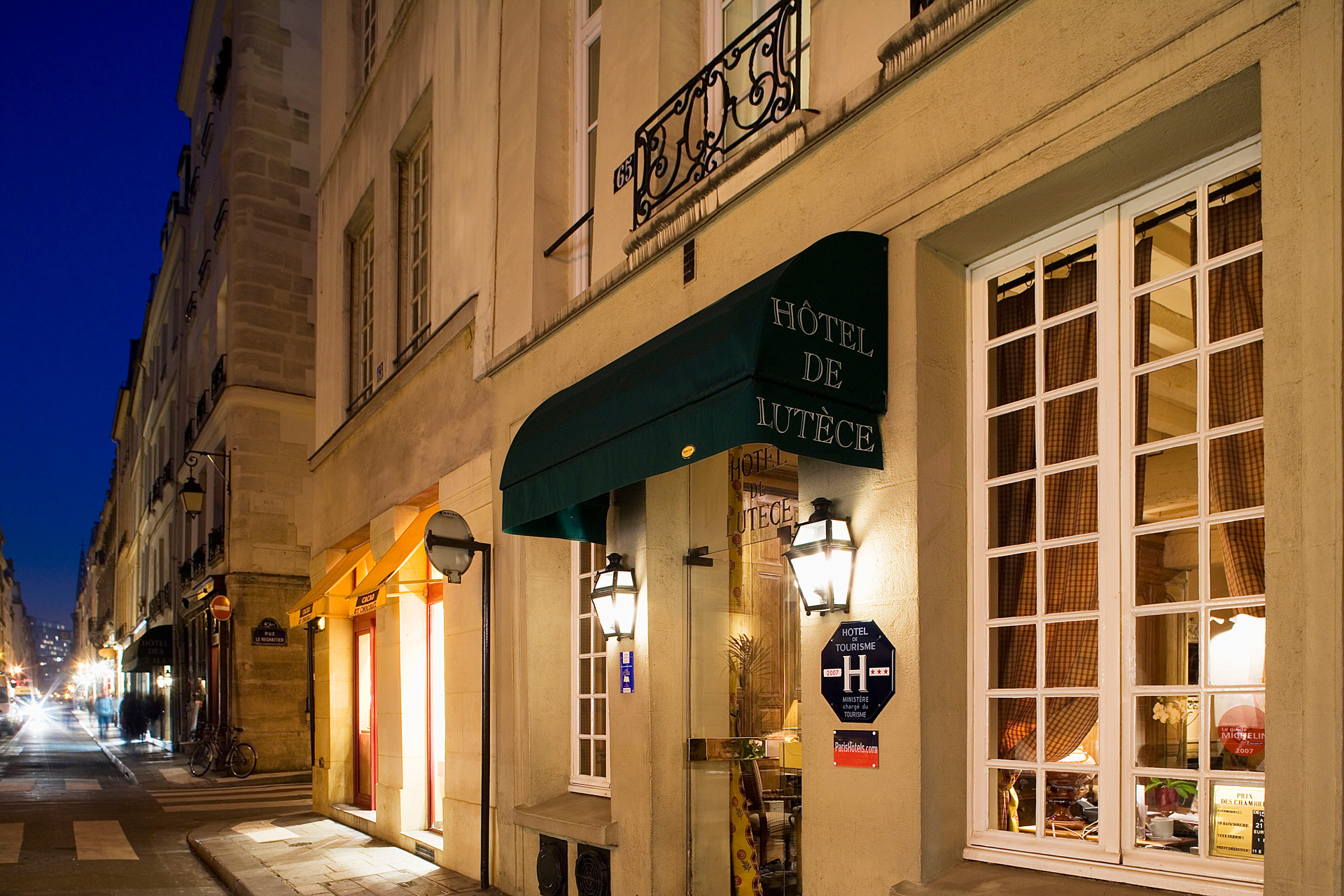 Stay in a charming house in Ile Saint Louis
The Hotel de Lutèce is situated in the very heart of Paris, on the exclusive Ile Saint-Louis island, a great starting point to visit the French capital and enjoy romantic strolls on the banks of the Seine River....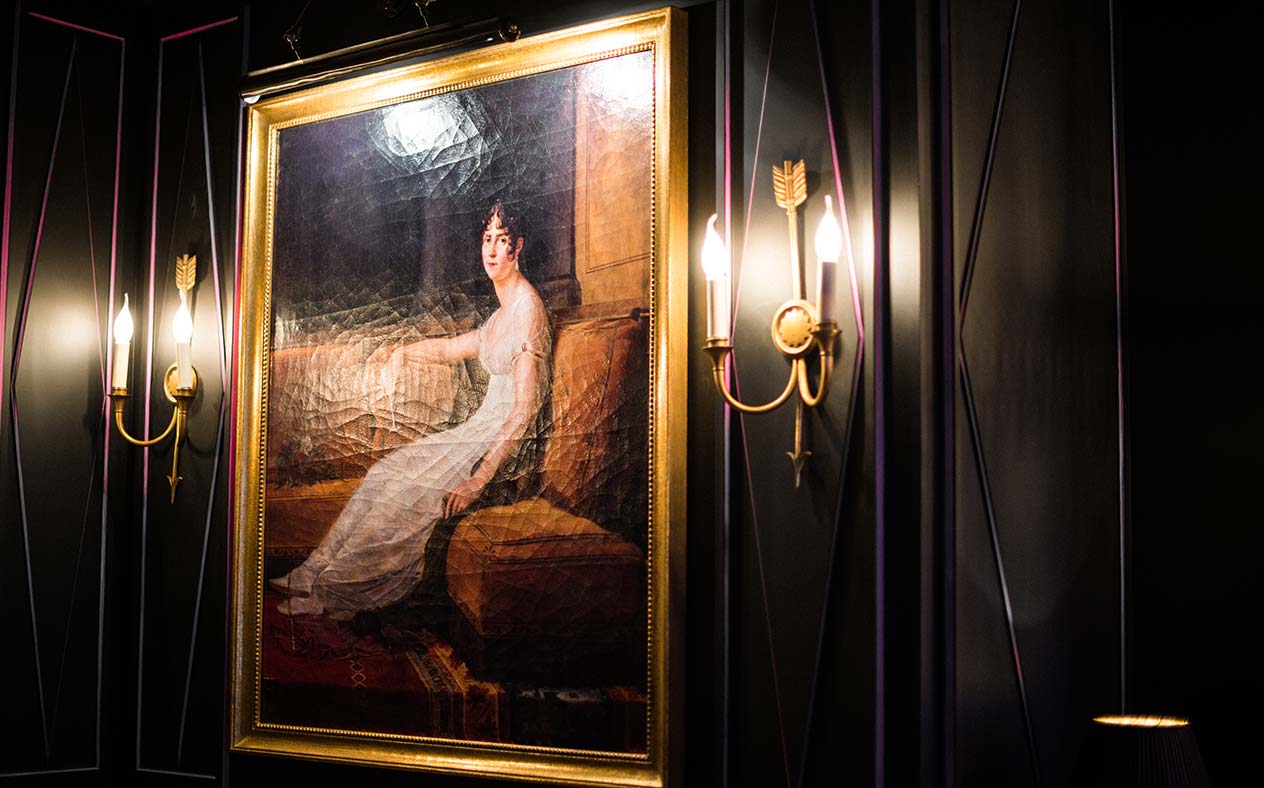 Enjoy Christmas at Hotel JoBo
The Hôtel de Joséphine Bonaparte, JoBo to those in the know, opened this charming residence, with its lounges and 24 rooms, to all would-be Parisians ...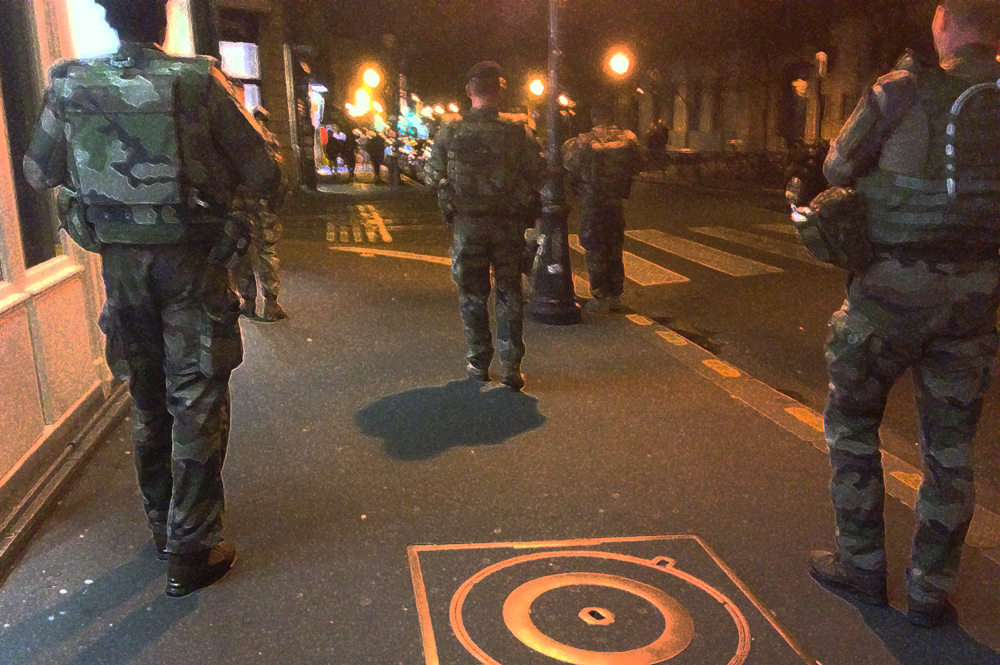 SAFETY IN PARIS : visiting Paris is safer than ever
5 minutes chat on rue des Archives, in Le Marais, with the troups of "Operation Sentinelle". Friendly and courageous french army watching us at all time. PARISMARAIS has signed an agreement with the "Prefecture de Police de Paris" to make sure we provide foreign visitors the useful information you need to enjoy your stay in Paris. Visit this new rubrique and pass the word to your friends www.parismarais.com/en/safety-in-paris.html © photo parismarais.com with permission of "operation sentinelle" troups, taken sunday 10 sept at 11 pm.
...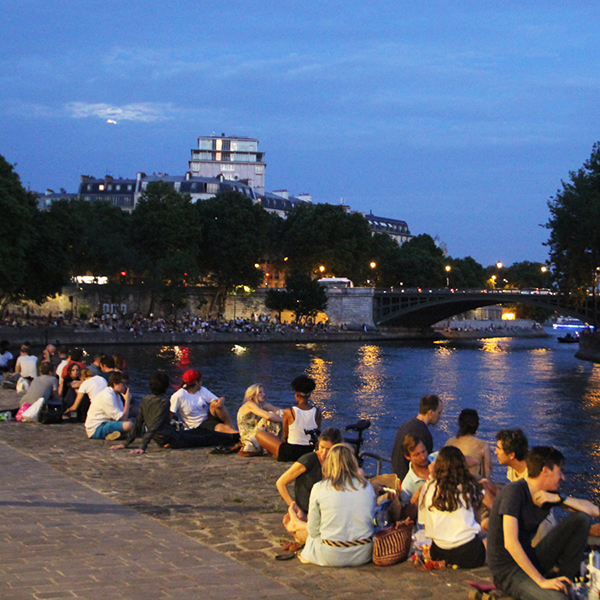 PARISMARAIS AUGUST NEWSLETTER is out : Enjoy 10 Fabulous Hotels in August at Budget Prices !
Surprisingly, August is slow season in Paris and even if the French capital remains the most visited city in the world, most of you Paris fans, prefer to visit Paris later in September or October, when the city centre is packed with trade shows, fashion weeks, designer shows etc, that mean hotel rooms are harder to find and also more expensive. So why not visit us now, last minute-style? ...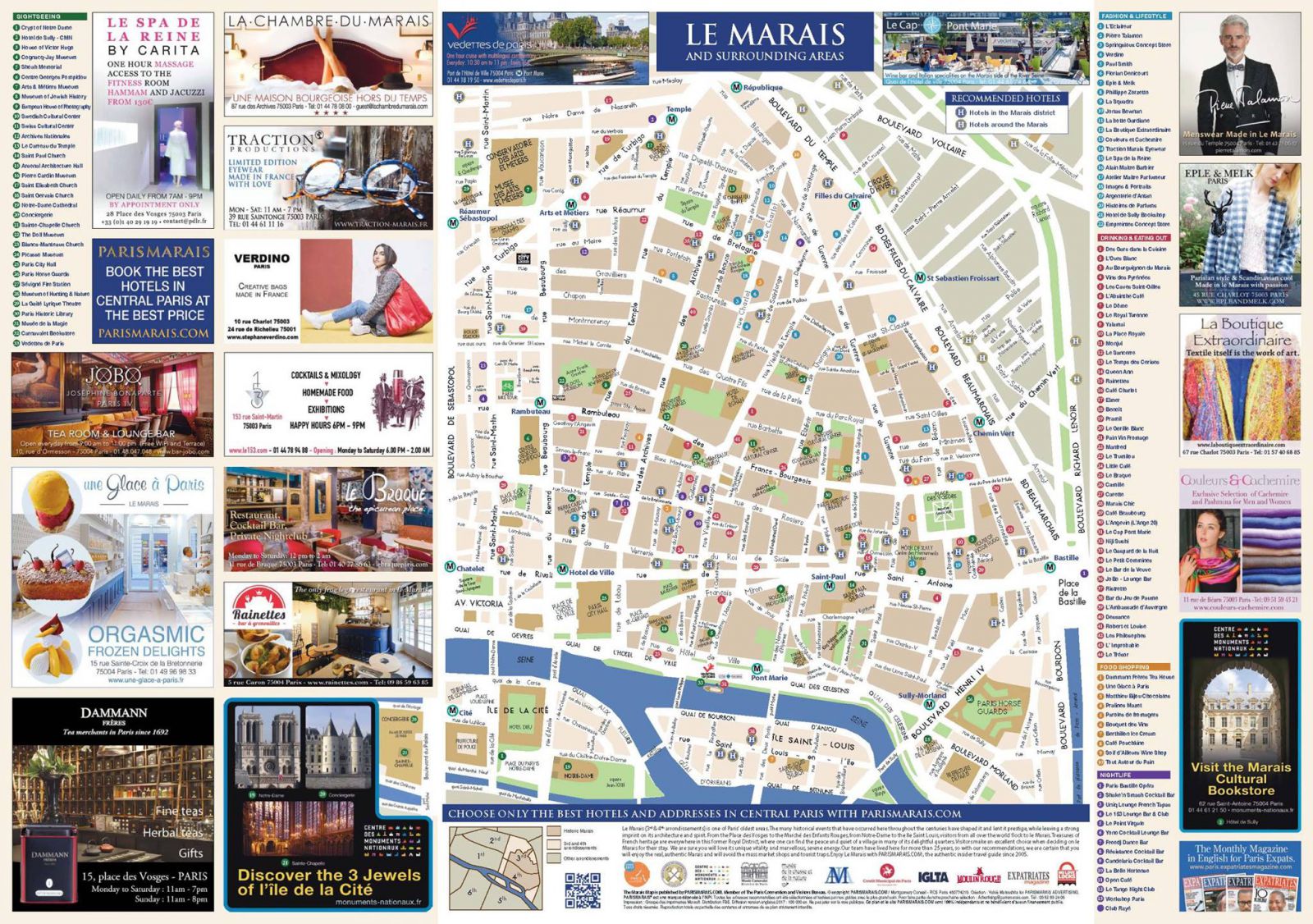 How to find your way in le Marais
With an impressive circulation of 100,000 copies, listing 120 restaurants, the best restaurants, shops, hotels in the Marais (3rd and 4th), the new 2017 Paris Marais map, has just been released....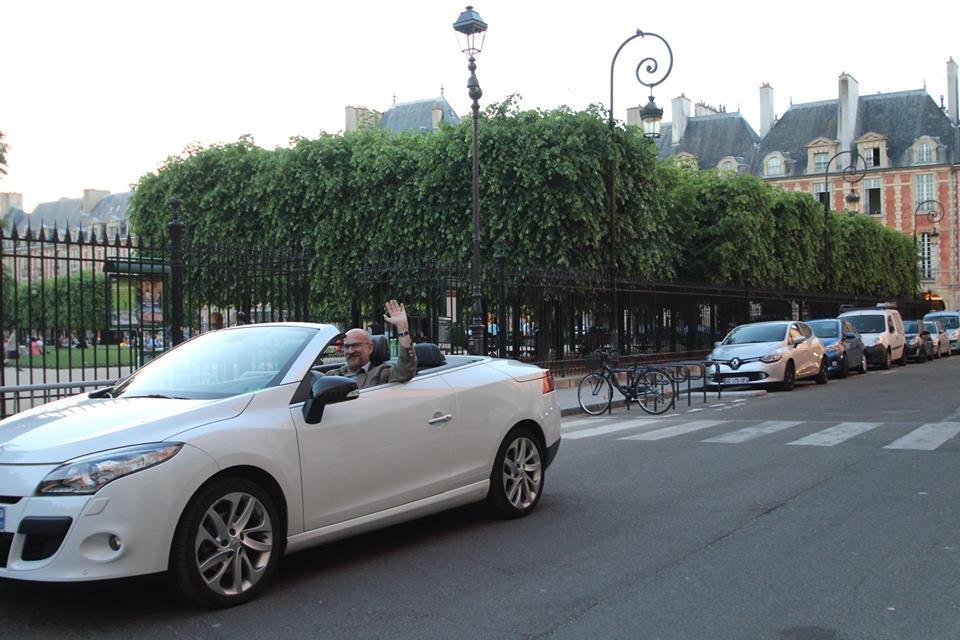 Enjoy the best night drive you can imagine from le Marais to the Trocadero
You want to discover the Marais by night, in a convertible with the wind in your hair, guided by an historical expert Isabelle who speaks Italian, English and French and Pascal, Editor of Parismarais.com... Discover architectural treasures from another angle by raising your eyes to the heavens. Discover the baroque and Medieval Paris as you have never seen it before. This tour is available by reservation only, pick up in palaces, and luxury 3/4/5 stars Paris Hotels or meet at Place des Vosges. A three-hour VIP tour of Paris and the Marais from 350 euros for 2 people, including one bottle of champagne for the two of you and divine macaroons. + Photos of you as much as you like ! more options on request such as gastronomic pause wherever you want.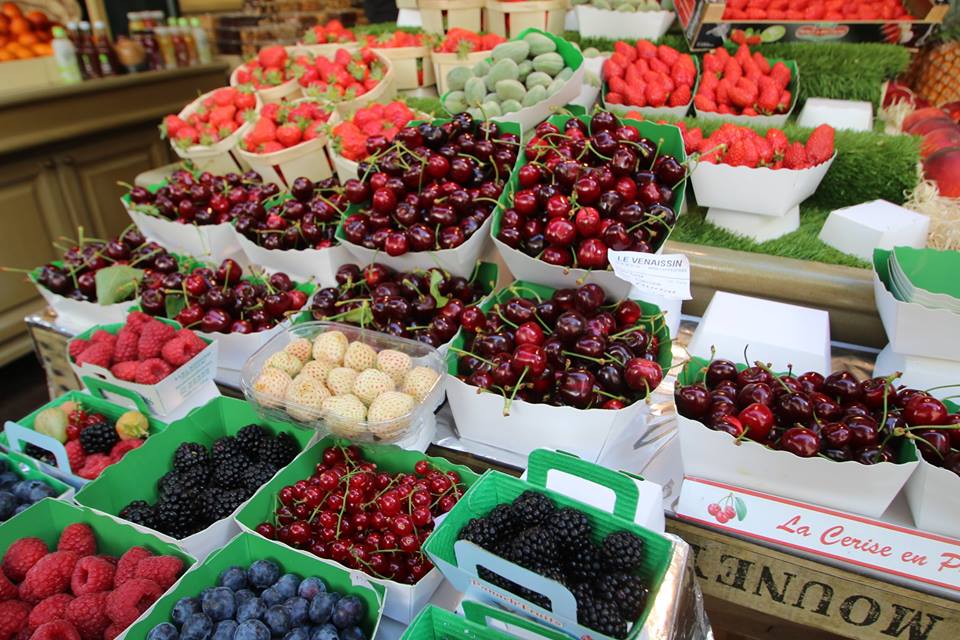 Flea Market rue de Bretagne
This weekend, all along rue de Bretagne 75003 and around the Square du Temple, you can enjoy Paris' biggest "brocante". The Flea Market on rue de Bretagne is a great place to find vintage clothing and everything quaint and quirky to furnish your home.
There is still time, until Sunday 6 pm to discover that unique souvenir that you' ll love to take back home with you ! The Rue de Bretagne brocante happens twice a year in May and November, it has been going since 1996, and it's an event not to miss in le haut Marais. The next one will be held mid-November, we will keep you posted. Here's our first discoveries today! Check also last year edition
www.parismarais.com/newsletter/2015_05_30/Flea-Market-rue-de-Bretagne.html
...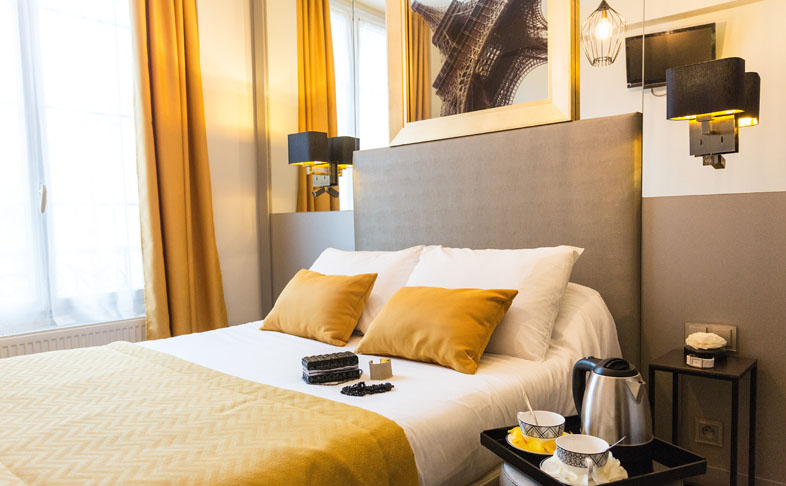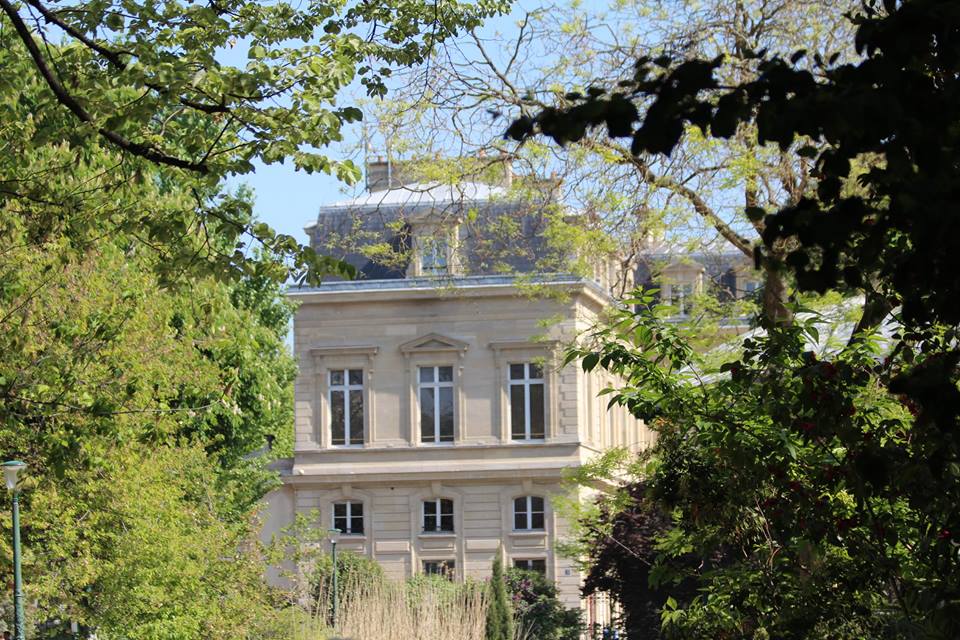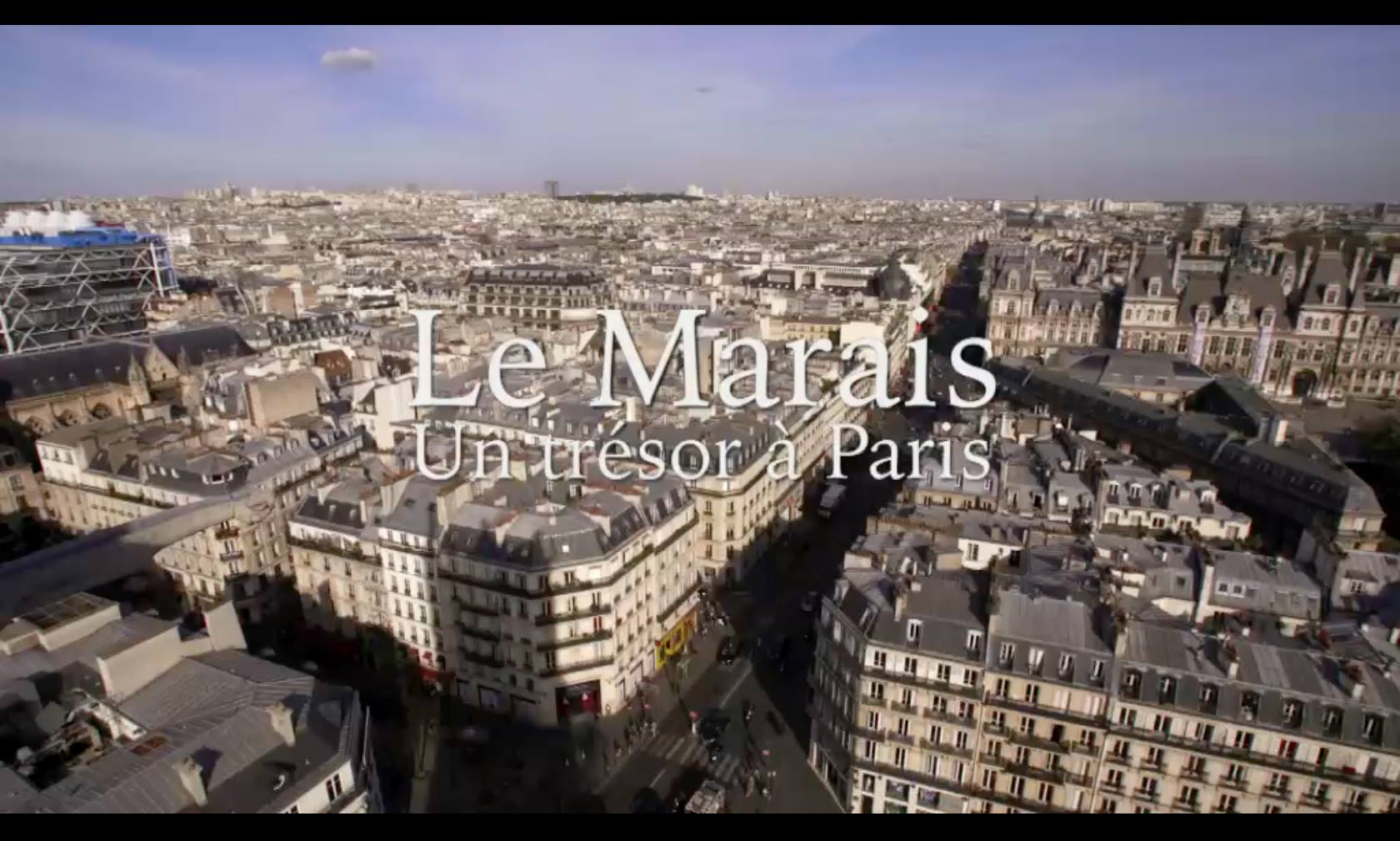 Programme Le Marais, un trésor à Paris, on France 5
Tonight, SUNDAY 12at 21.45 do not miss on France 5 television the film I contributed to a year ago, with filmmaker Laurent Lefebvre, Jean Marc Léri, ex-curator of Carnavalet Museum, Jack Lang and many other experts, including myself as the touristic expert of Le Marais! I've spend 4 days for this film and I must say that a lot of scenes were cut off, but I present the best and longest part : the final. If you share my opinions, please like this post and share it. It's still time to say stop to the globalisation that kills the soul of Le Marais. We need and love diversity ! Here' s the film on Vimeo.
Support also all local businesses by visiting my website: parismarais.com, the leading travel guide to le Marais since 2005.
...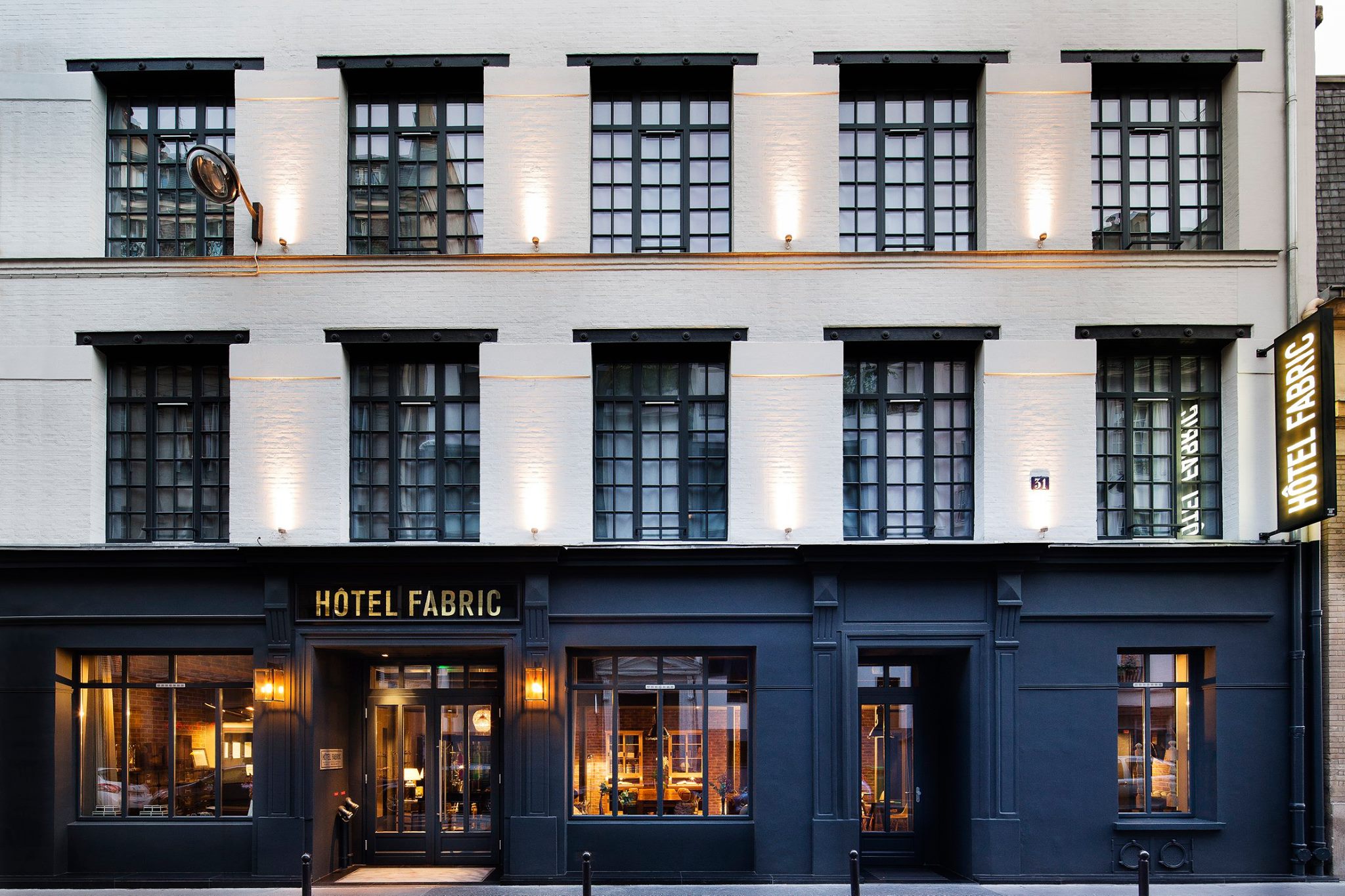 Hotel Fabric, the industrial past of the Oberkampf district
FABRIC Hotel Paris is located on the rue de la Folie-Méricourt, between the Place de la Republique and the Place de la Bastille, in the 11th district of the capital.
Transformed into a stylish and boldly designed hotel, the building has lost nothing of the charms of former days. Much of the period structure and architectural details have been retained. The metallic framework, the large, multi-paned windows, brick-built walls and raw materials are powerfully evocative of the formerly industrial nature of the rue de la Folie-Méricourt. The architect Vincent Bastie, with interior designers Agnès Louboutin and Patrice Henry, has maintained the functional ambience and blended it with an inspiring modernity.
As they make their way to their rooms, our guests are reminded of a secret, bygone night-time Paris of neon, cabarets and theatres.
...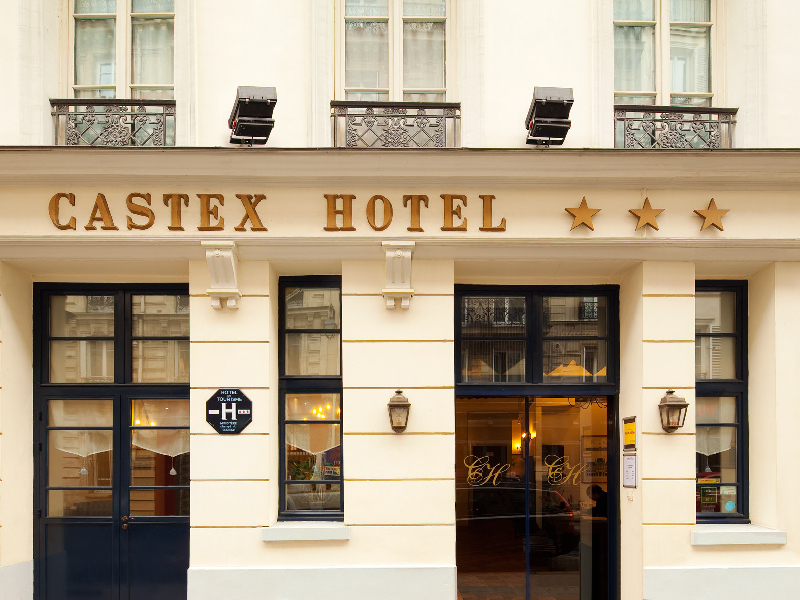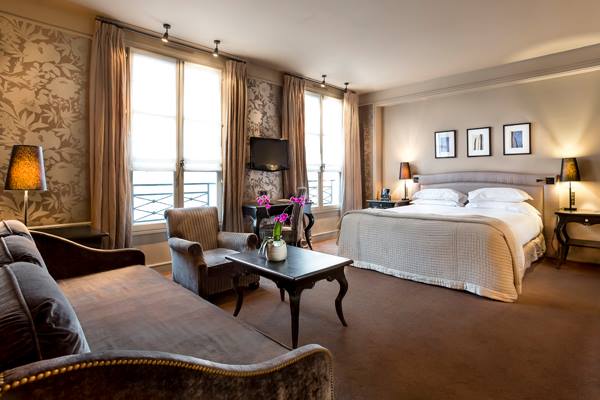 Hotel deals in Le Marais!
For this new season, starting in September with Paris Design Week and Paris Fashion Week, we have selected for you 10 of the most exclusive, charming and welcoming boutique hotels, in and around Le Marais....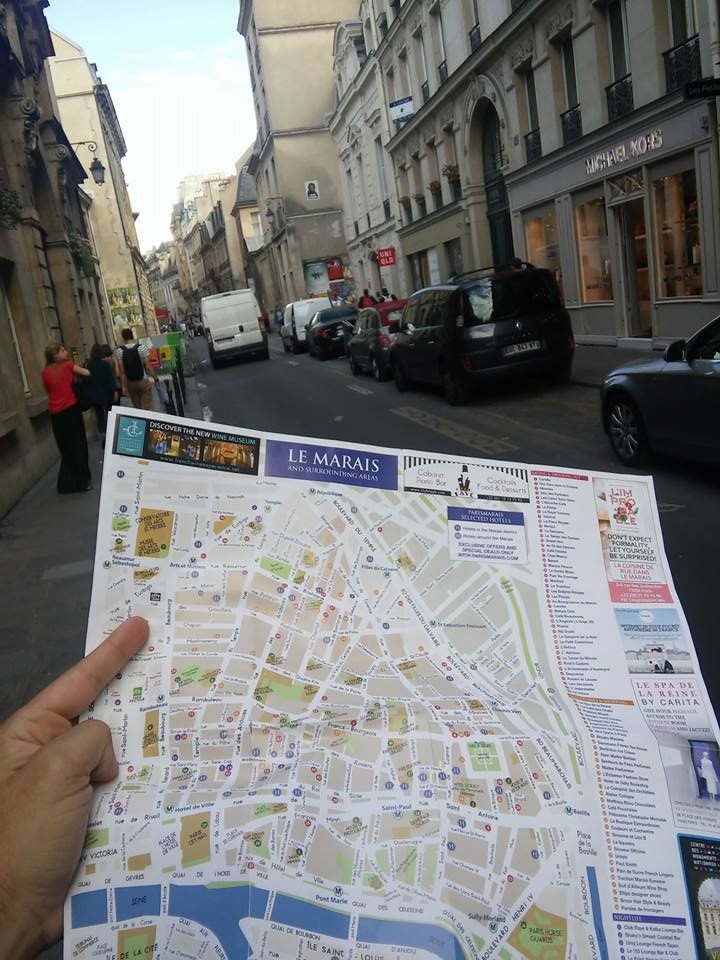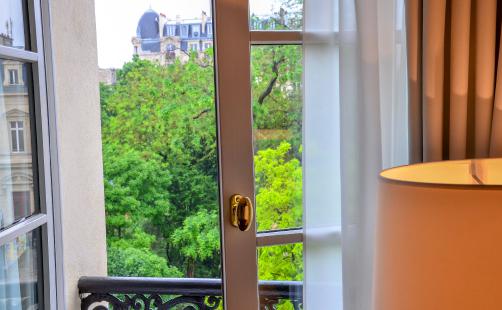 La Chambre du Marais, timeless elegance !
Located in the 3rd arrondissement of Paris, La Chambre du Marais, with its stylish and comfortable is an exceptional Parisian hotel.
By booking now, on PARISMARAIS.COM, get the best offers.
Double Room La Chambre starting at 210€

Chambre Lits Jumeaux Supérieure starting at 269€

Chambre Double de Luxe starting at 431€

Deluxe Suite Résidence starting at 659€

Junior Suite Philippe with a Bath starting at 389€

Junior Suite Pierre with a Shower starting at 389€

Junior Suite Alexandre with Bath and Shower starting at 572€

Suite 2 Chambres starting at 479€
Offer valid depending on availability
...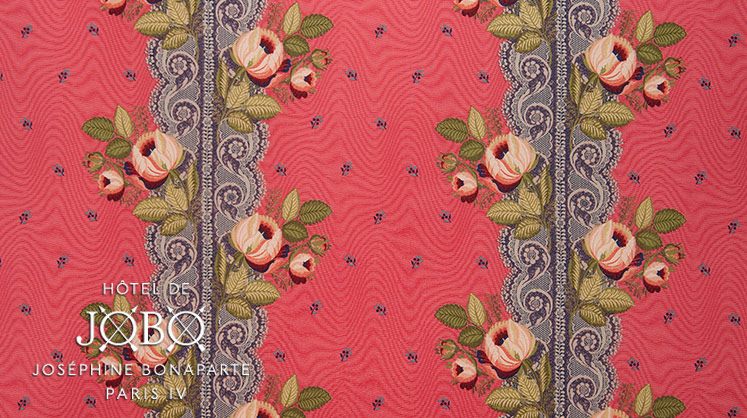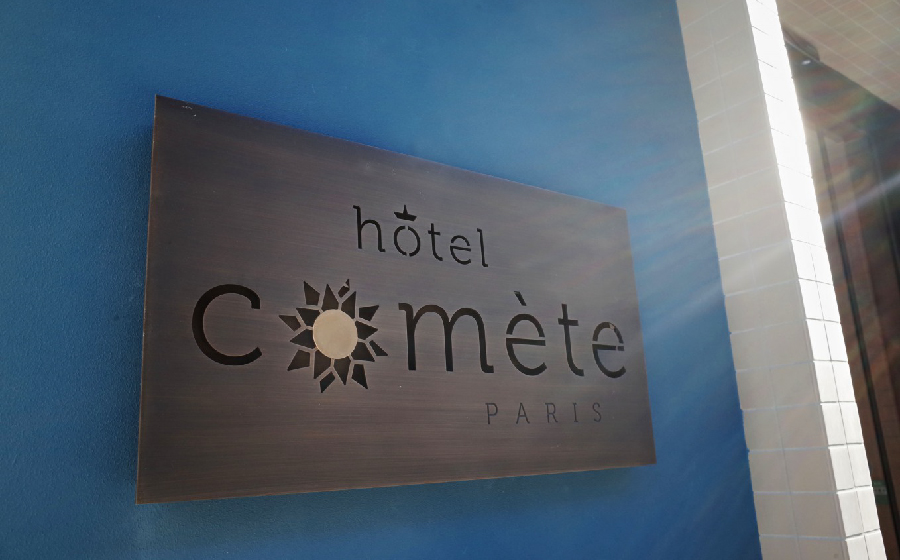 Special offer at Hotel Comète
Situated close to the Place de la Nation, Pere Lachaise and a wide selection of transport links, this 3-star + completely new establishment enjoys a great location in a pleasant neighbourhood with easy access.
By booking now, on PARISMARAIS.COM, get the best offers.
Single room - Superior starting from 118€
Double room - Superior starting from 130€
Executive Double starting from 155€
Twin room starting from 155€
Deluxe Double Room starting from 165€
Family room - 2 connecting rooms starting from 294€
Offer valid depending on availability.
...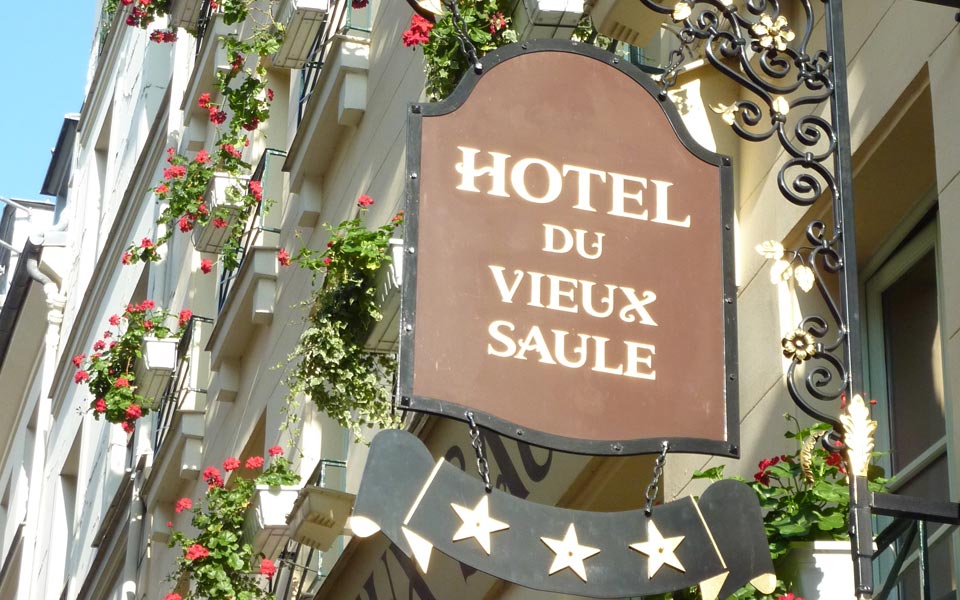 Special offer at Hotel du Vieux Saule
The convenience of modernity combines with the magic of history in this comfortable, convenient, and charming hotel located in one of the oldest parts of the Marais
By booking now, on PARISMARAIS.COM, get the best offers.
Single Room starting from 80€
Double room - Classic starting from 95€
Double room - Comfort category starting from 115€
Double room - Superior starting from 130€
Double room - Deluxe starting from 150€
Junior suite starting from 190€
Offer valid depending on availability.
...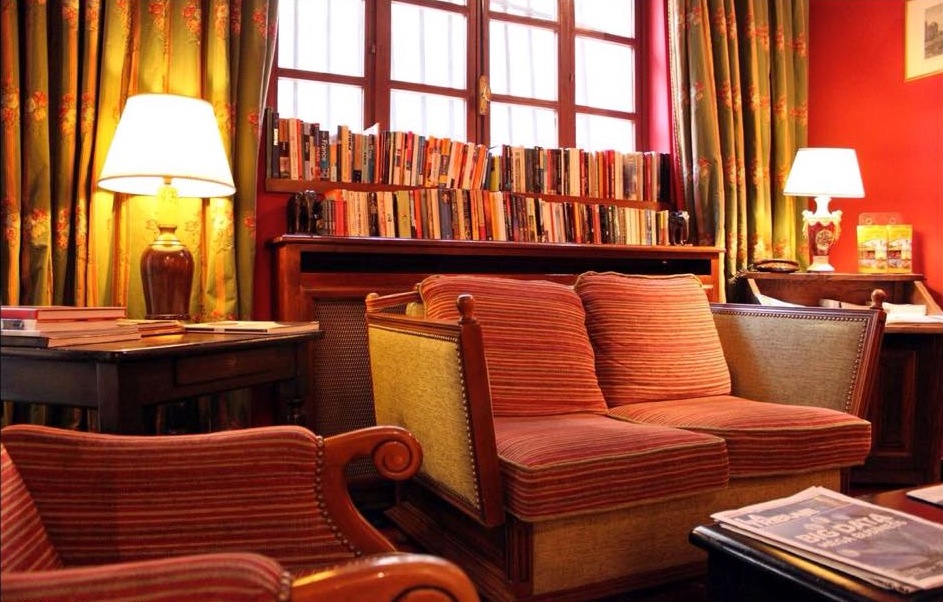 Enjoy a family summer in Paris with Hotel de la Bretonnerie
Enjoy a family summer in Paris !
By booking now on PARISMARAIS.COM, take advantage of the best offers of the moment.
From July 19th to September 2nd 2016 enjoy our summer offer!
Classic Room from 139 euros
Charming Room 164 euros
Charming Room 3-4 person 176 euros
Junior Suite 183 euros
Junior Suite 3-4 person 189 euros
Breakfasts are included!
This offer is non exchangeable and non refundable.
...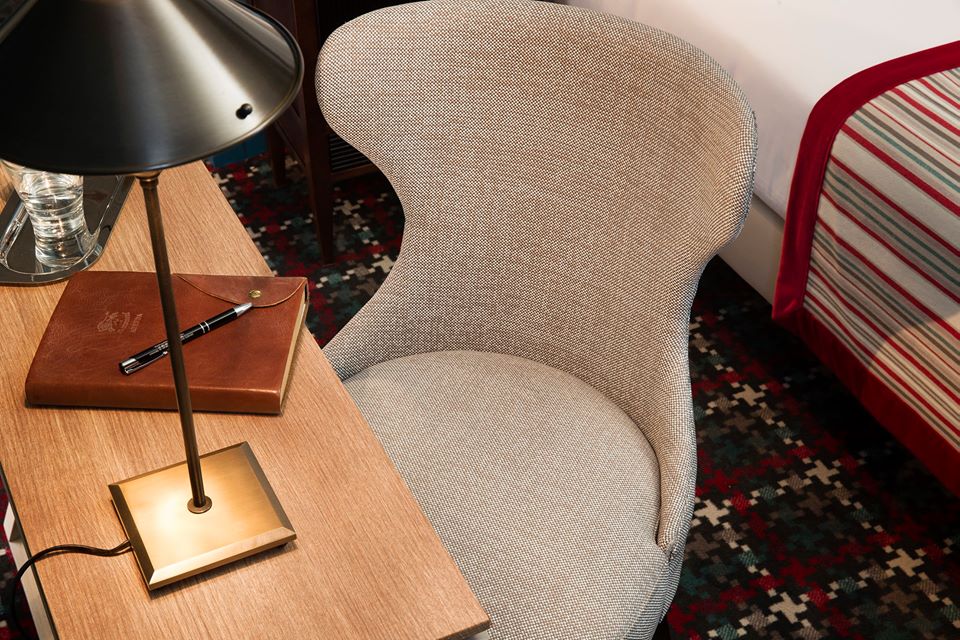 The new Hotel "Les Tournelles" now opened
The Hotel «Les Tournelles» has just opened its doors in the Marais.
Near Place des Vosges, at the corner of rue de Turenne, the new Hotel des Tournelles is a unique gem of its kind. Completely redone, it is a cosy place and classic
By booking now on PARISMARAIS.COM, take advantage of the best offers of the moment and receive a map of the best places in the Marais at the reception desk.
Single room from €116
Room Double starting from €125
Twin bed room from €125
Best offers subject to availability.
...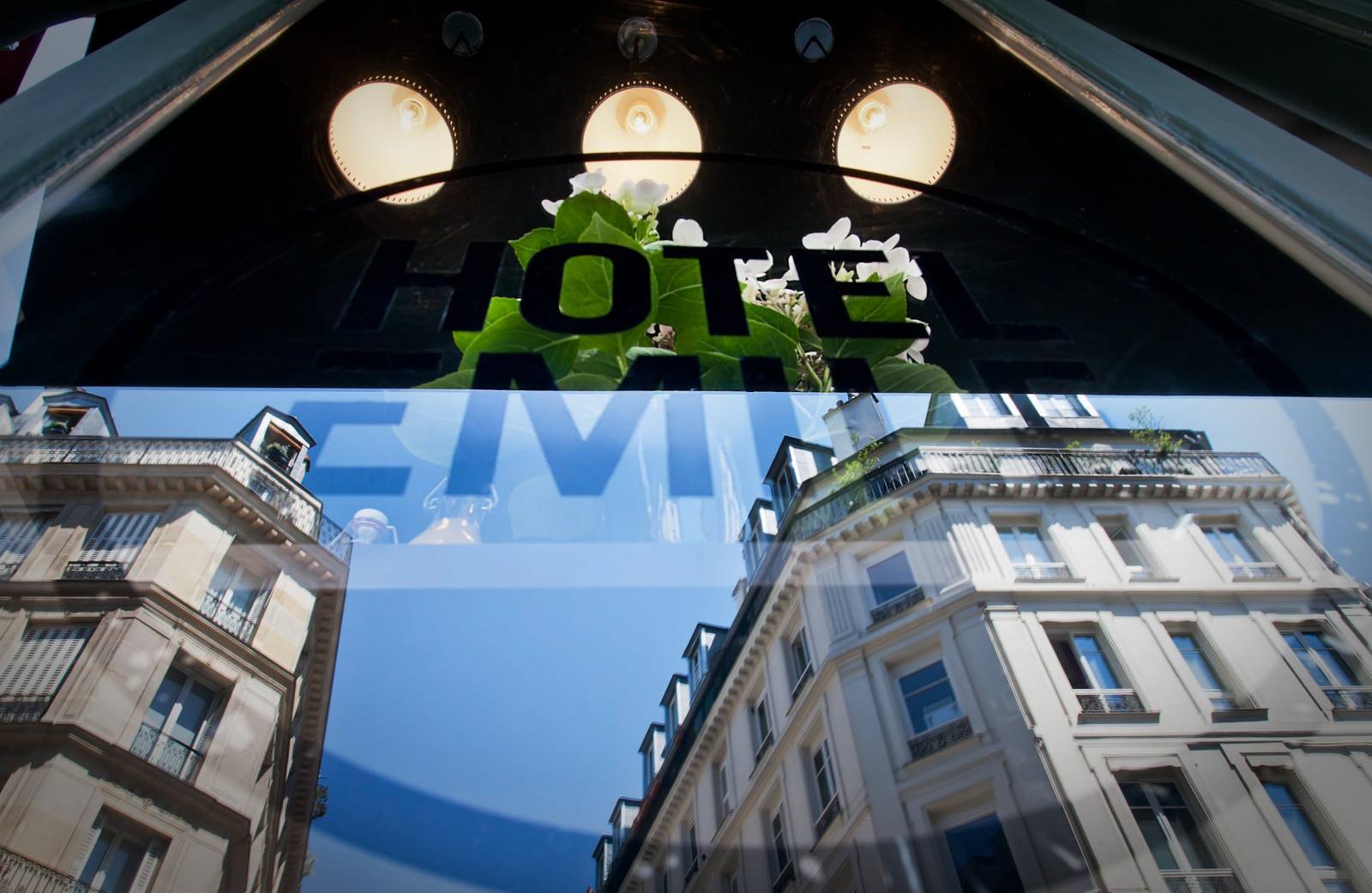 Special offer at Hotel Emile
The Hotel Emile is perfectly located in the historical and cultural Marais district of Paris, in a quiet street halfway between Bastille and Hôtel de Ville.
By booking now, on PARISMARAIS.COM, get the best offers.
Single room from 107€
Classic double from 125€
Classic twin from 125€
Superior double from 143€
Top floor from 152€
Suite from 179€
Offer valid depending on availability
...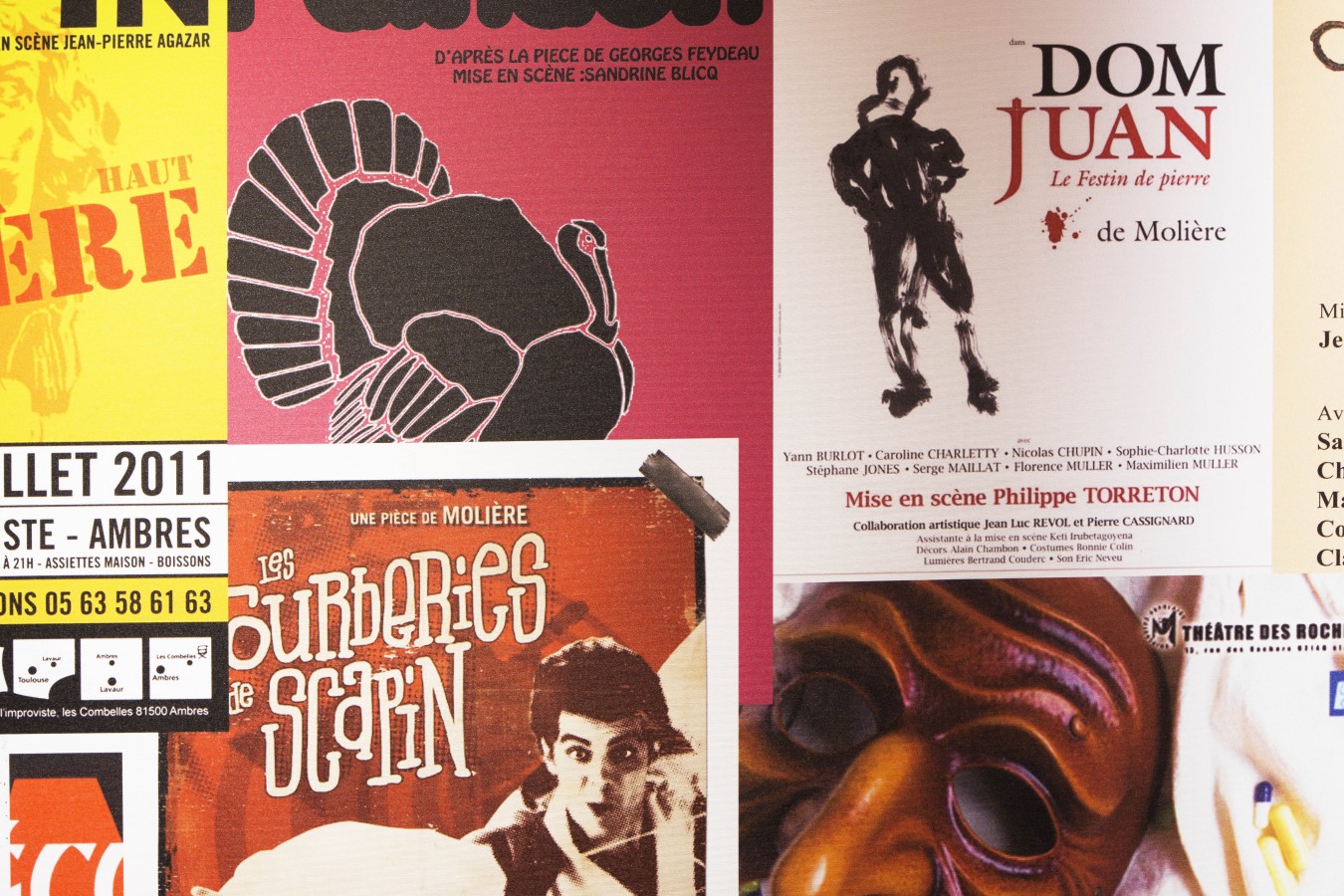 Special offer at Hotel Les Théâtres
Recently renovated and redecorated throughout, the 4 star Hotel Les Théâtres invites you to enjoy its completely new and delightful aspects.
By booking now, on PARISMARAIS.COM, get the best offers.
Standard Single : €140
Supérieur Suite : €158
Junior Suite : €340
Offer valid depending on availability.
...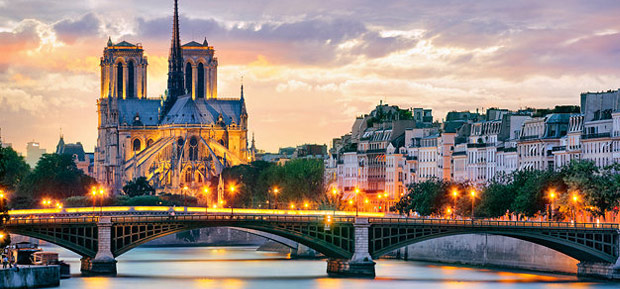 Notre Dame at night
She is there since many centuries. But she is always as beautiful as she was hundreds years ago. In the nice weather of the end of the fall visitors and Parisians walking along the Seine river admire her every night.
Visit the blog of the Jeu de Paume Hotel. You'll find the best places to eat , go out in one of the most beautiful city in the world : Ile Saint Louis
...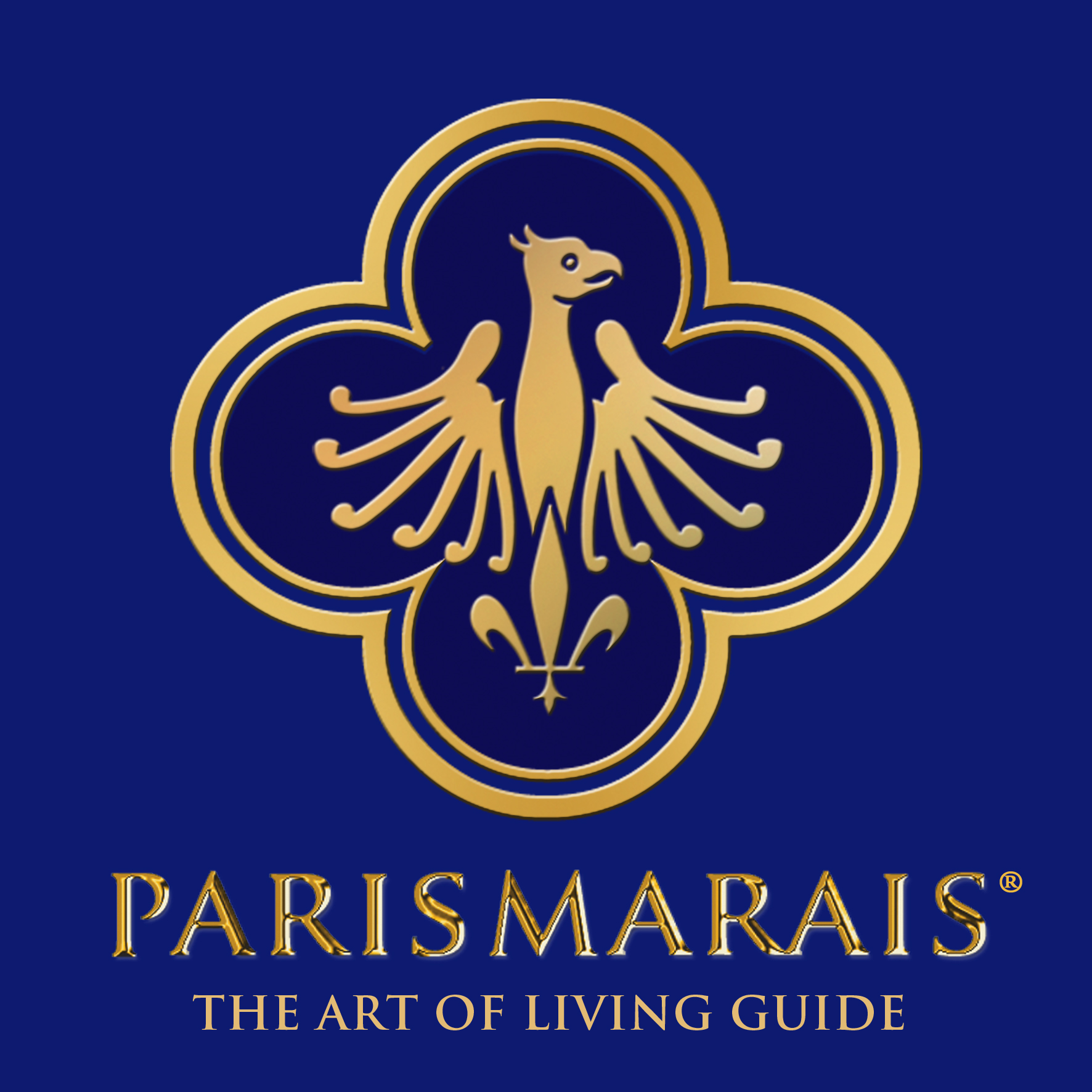 The New MARAIS MAP in English is out!
The new GLAMOROUS, FABULOUS, EXTRAORDINARY MARAIS MAP made by parismarais.com is now available
200 000 copies everywhere and especially where you must go : stylish boutiques, gourmet restaurants, chic cocktails bars and top boutique hotels. THE REAL SOUL OF THE MARAIS with real bona fide addresses no other guide would tell you about. Premiere out this friday at Club Rayé to get your own copy dedicated. Thanks to all our advertisers for their support. This map is 100% independent. it's 100% made by insiders, specialists of travel, journalists, advertising professionals and long time residents of the Marais. 100% made in France, 100% made in le Marais, with love and passion.
...