The 14th edition of PARIS' MARAIS MAP is available !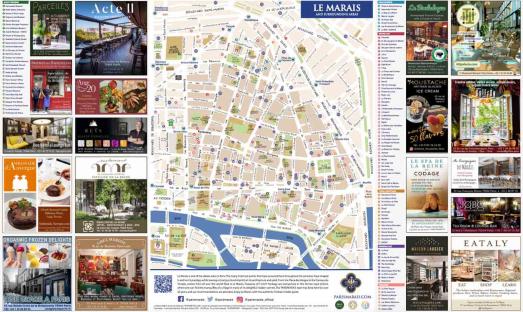 We are happy to share with our readers the launching of the 14th edition of the MARAIS MAP. This new edition, mostly dedicated to gastronomy and culture, is now online, downloadable and printable as a PDF from our site via this link.
Our full size map, on high quality paper, is available since October 20th from over 500 luxury hotels in Paris, including the best central Paris hotels, and from all the Palaces in Paris. Our map is so far the best you can find, and the only one showing all the little streets that do not appear on larger Paris' maps. You ll find it also at the desk of Paris Tourist' office, 29 rue de Rivoli 75004 Paris.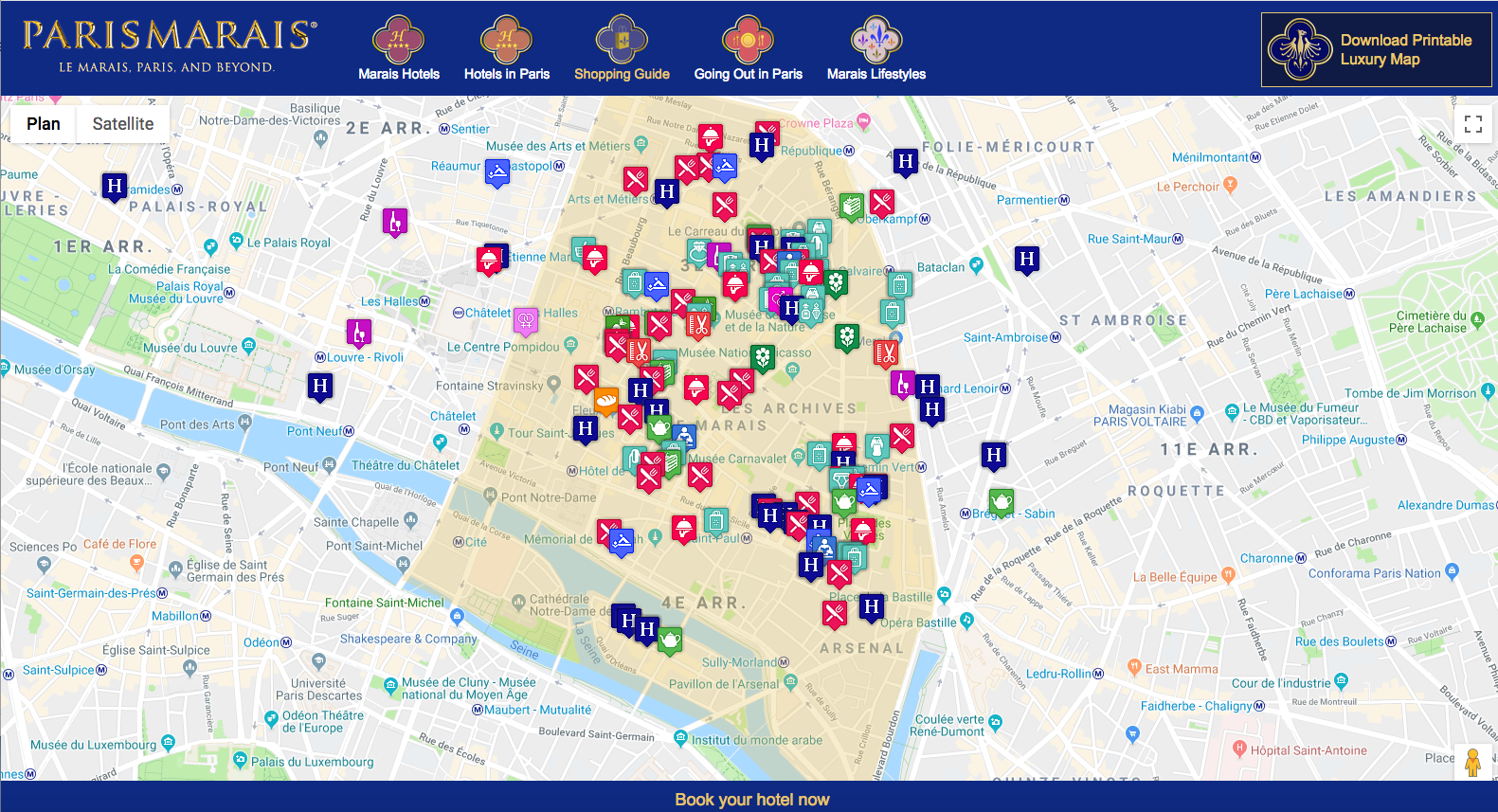 >>> Here's the link to either download the printed version or access the interactive map.
We always welcome messages about your experiences, and stories of your time spent here in the former royal district of Paris, so please do feel free to share them with us. You can write to us in English, French, German, Russian, Italian or Spanish, and we will publish the best stories on Le Marais Blog.