Advertise with the local tourism experts.
If you wish to target the anglophone community living or traveling in Paris, especially in le Marais, our website is probably the best media you can find. With an audience of over 28 million visitors since March 2005, our reach far exceeds many other touristic web sites.
If you want to promote your shop, your hotel, your restaurant, your service, Parismarais.com is The upscale Internet presence to reach world travelers and international residents in the historic center. We inform all our advertisers and clients regularly about our latest discories on our blog, social medias and the website.
We also produce the local Marais map with the 150 best local addresses. They are distributed at Paris Tourist Office over 500 luxury hotels and palaces in Paris.
From press ads to inserts in local maps, press reportage to broadcast films, Parismarais creative team handles the creation of all types of advertisements to boost your visibility.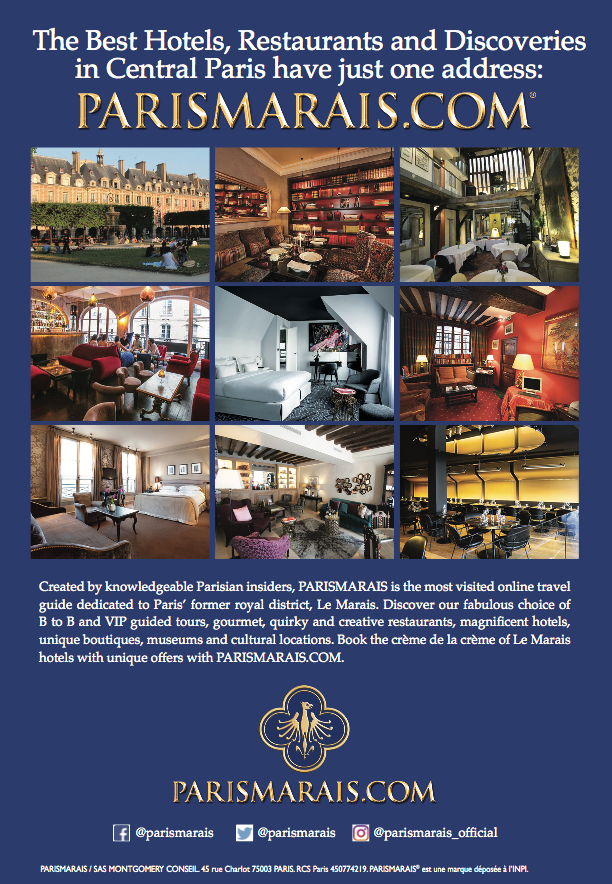 THE MARAIS MAP : the ultimate selection of our favorite addresses
100 000 copies printed every year, distributed in 500 selected places: restaurants, boutique hotels and palaces. The new 2023 edition dedicated to Culture and Gastronomy is out.