Art Galleries in le Marais
AN INVESTMENT IN TIMELESS BEAUTY
People purchase art for many reasons – because it invokes a special feeling, it is a piece they will enjoy looking at every day, it is a good investment. The fact is, buying art is not as expensive as you might think. Le Marais is full of galleries, many with prices to suit even the most frugal art lover. Simple posters can start as low as 30 euros, beautiful statues from 500 euros, and you'll find paintings in every price range. And when you find a true coup de coeur, it's virtually priceless! Most galleries accept credit cards or offer payment plans, and can help with shipping arrangements – check with the individual gallery.

Be sure to visit rue Vieille du Temple, rue Charlot and the wonderful selection of galleries in Place des Vosges. Village St. Paul is also a must-see – it is a true village open to foot traffic only, a space totally dedicated to art.
ART AT EVERY STREET CORNER
Le Marais is overflowing with innovative art galleries everywhere you look.
Whereas the galleries on the left bank in Paris specialize in ancient and antique art, the right bank, and especially in the north of le Marais ,attracts artists of a more contemporary style.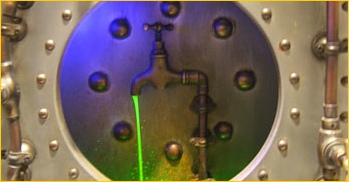 A veritable Parisian enclave of innovation and creativity in every genre, le Marais explodes with the latest trends in painting and sculpture as well as installations, video and living art.
Apart from the well-established galleries of the Place des Vosges who exhibit already world-renowned works, it is the area of rue Vielle du Temple, rue de Turenne, rue Charlot and the Picasso Museum that the most important of these galleries can be found. As one of the most fashionable neighborhoods of Paris, the north of le Marais is where young creative talent expresses itself the most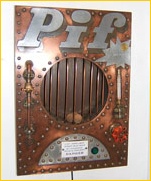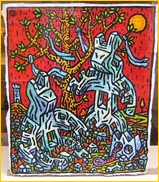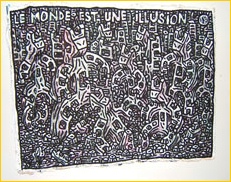 On the south side of le Marais lies a new attraction spearheaded by the notoriously ambitious local city hall of the 4th district: le Village Saint Paul, a neighborhood that was becoming obsolete in the 90s is now meticulously revamped with dynamic galleries and boutiques all dedicated to home design, tableware and the art of living.
Between République and Saint Paul there are hundreds of art galleries hoping to amaze you and waiting for you to discover. With your map in hand or just meandering wherever your curiosity leads you…prepare yourself to uncover an astonishing world of art and emotions. Buy something on a whim whatever the price may be… though you might find a bargain where you least expect it! And of course there's no harm in haggling a bit!