Programme Le Marais, un trésor à Paris, on France 5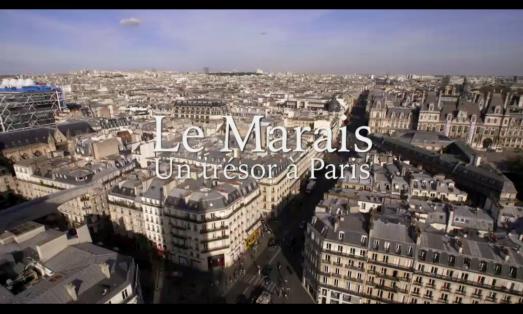 Tonight, SUNDAY 12at 21.45 do not miss on France 5 television the film I contributed to a year ago, with filmmaker Laurent Lefebvre, Jean Marc Léri, ex-curator of Carnavalet Museum, Jack Lang and many other experts, including myself as the touristic expert of Le Marais! I've spend 4 days for this film and I must say that a lot of scenes were cut off, but I present the best and longest part : the final. If you share my opinions, please like this post and share it. It's still time to say stop to the globalisation that kills the soul of Le Marais. We need and love diversity ! Here' s the film on Vimeo.
Support also all local businesses by visiting my website: parismarais.com, the leading travel guide to le Marais since 2005.