The closing of the bars in Le Marais worries the inhabitants.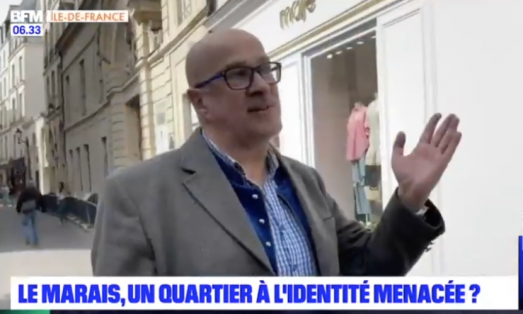 The creator of the parismarais.com website, who has lived in this district since 1981, is worried about the future of the Marais, which is losing its attractiveness due to the invasion of mass-market signs. He testifies both as a resident and as a tourist actor of the district, reflecting the point of view of the numerous inhabitants who fear to see their district losing its identity.
Is the Marais district losing its soul? For several weeks, bars and small businesses have been closing down. The latest example is the Open Café. Installed in the neighborhood since 1995, the emblematic bar of the LGBT community must lower the curtain, next June. These repeated closures sadden a lover of the place, Pascal Fonquernie, creator of the media PARISMARAIS: "Rue Vieille du Temple, we had an extraordinary café-restaurant called 'Le Gamin de Paris', now it's the umpteenth Maje store," he says indignantly, speaking to BFM Paris.
"I do not find my account there anymore, he continues. I came to a village neighborhood that was friendly and where there were authentic addresses, designers, small cheap restaurants. Now we're in a globalized city with the same brands, like everywhere else."
The inhabitants as well as the tourists, express their disappointment. Small businesses are also struggling to survive. And for good reason, they have been impacted by the Covid and by the price of real estate. There is 15,000 euros per square meter, this causes a gentrification of the district which is far from pleasing to the residents. "There is much less craft, it's a pity for the district, it becomes a district of pure consumption", denounces a passer-by. While another passerby finds the district "totally denatured".
"The opposition politician, Aurélien Véron, spokesman for the Changer Paris Group at the Paris City Hall, shares the same disappointment. He accuses City Hall of having encouraged the transformation of the Marais.
"Today, this gentrification really pushed and wanted by the Paris City Council leads to a kind of social death, he says. It's a neighborhood really made only for tourists, even families with children are leaving."
On his Twitter account, the elected official adds that the Paris City Council "wanted to make the Marais a Montaigne Avenue bis for tourists. Result: "a vast shopping mall that loses its soul ... its inhabitants "
For its part, the City Council defends itself and claims to have done everything for the vitalization of small businesses, especially during the health crisis. "The city of Paris has taken all its part by exempting rents at its lessors to allow merchants and restaurateurs to overcome the economic crisis," said the City Council on April 19.
The city of Paris is now calling on the State to regulate commercial lease rents.
See the video in replay : https://www.bfmtv.com/paris/paris-la-fermeture-des-bars-et-des-petits-commerces-dans-le-quartier-du-marais-inquietent_AV-202204210343.html
Republished from the original article by Ariane Limozin and Solenne Bertrand on April 21, 2022 for BFM Paris: "The closure of bars and small businesses in the Marais district worries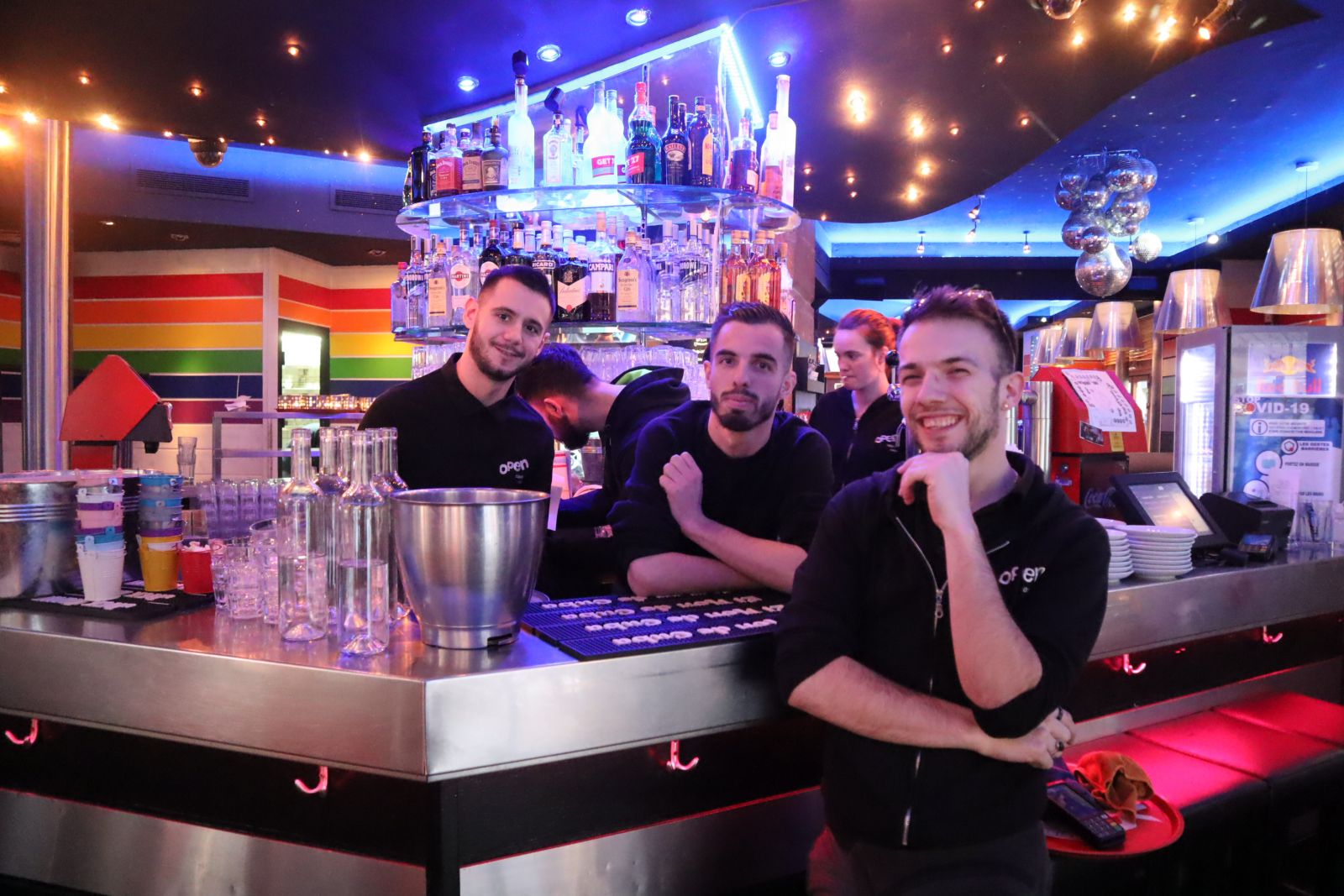 The Open Café day shift in April 2022, two months before closing