Hotel Fabric, the industrial past of the Oberkampf district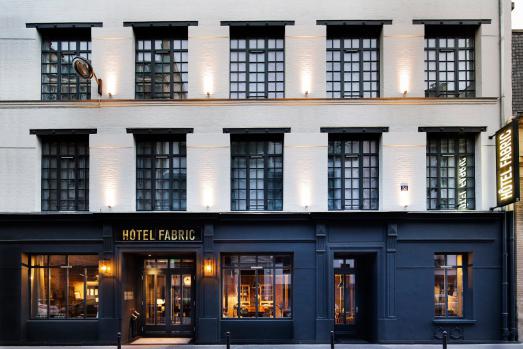 FABRIC Hotel Paris is located on the rue de la Folie-Méricourt, between the Place de la Republique and the Place de la Bastille, in the 11th district of the capital.
Transformed into a stylish and boldly designed hotel, the building has lost nothing of the charms of former days. Much of the period structure and architectural details have been retained. The metallic framework, the large, multi-paned windows, brick-built walls and raw materials are powerfully evocative of the formerly industrial nature of the rue de la Folie-Méricourt. The architect Vincent Bastie, with interior designers Agnès Louboutin and Patrice Henry, has maintained the functional ambience and blended it with an inspiring modernity.
As they make their way to their rooms, our guests are reminded of a secret, bygone night-time Paris of neon, cabarets and theatres.