The Marais Blog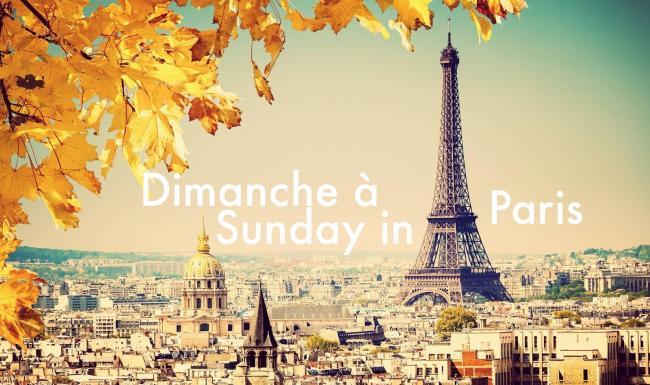 Sunday in Paris at hotel La Chambre du Marais
Enjoy discounts of up to 30% on your summer vacation 2018! Book your holiday now and enjoy many benefits ... From 13 July to 31 August 2018 it is summer in the most Parisian hotels!...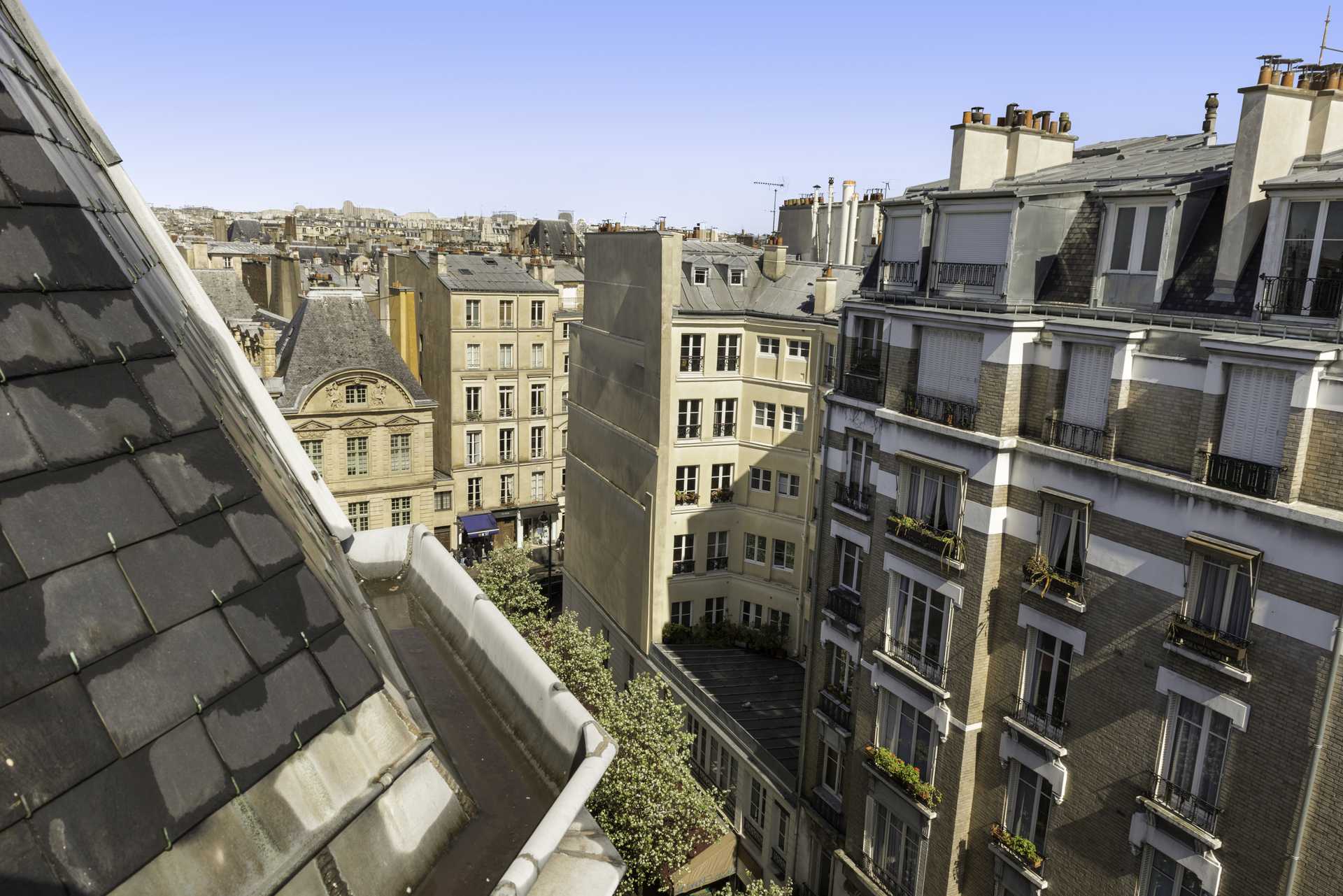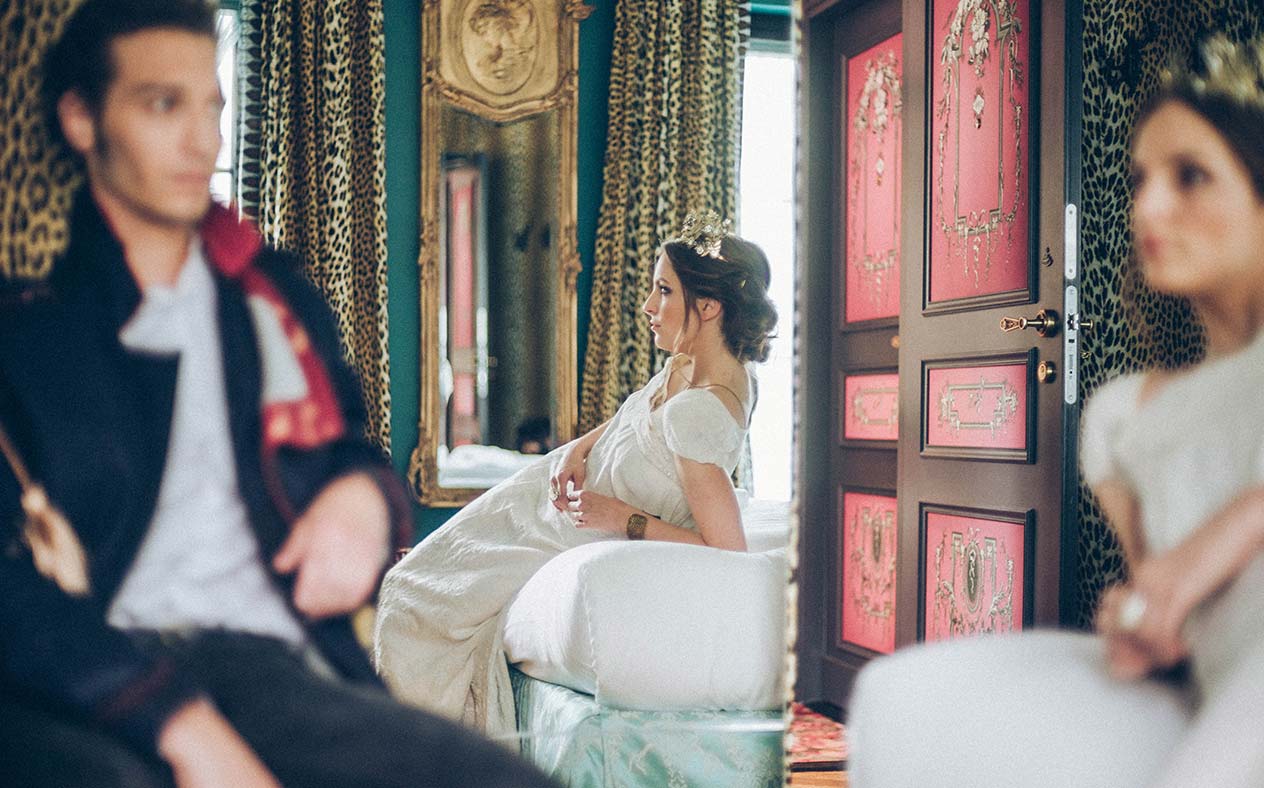 The best deals of the summer at JoBo's hotel
The Hôtel de Joséphine Bonaparte, JoBo to those in the know, opened this charming residence, with its lounges and 24 rooms, to all would-be Parisians – for a night or a longer stay, a cup of tea, an evening drink, or even a whole night of cocktails and delicious nibbles....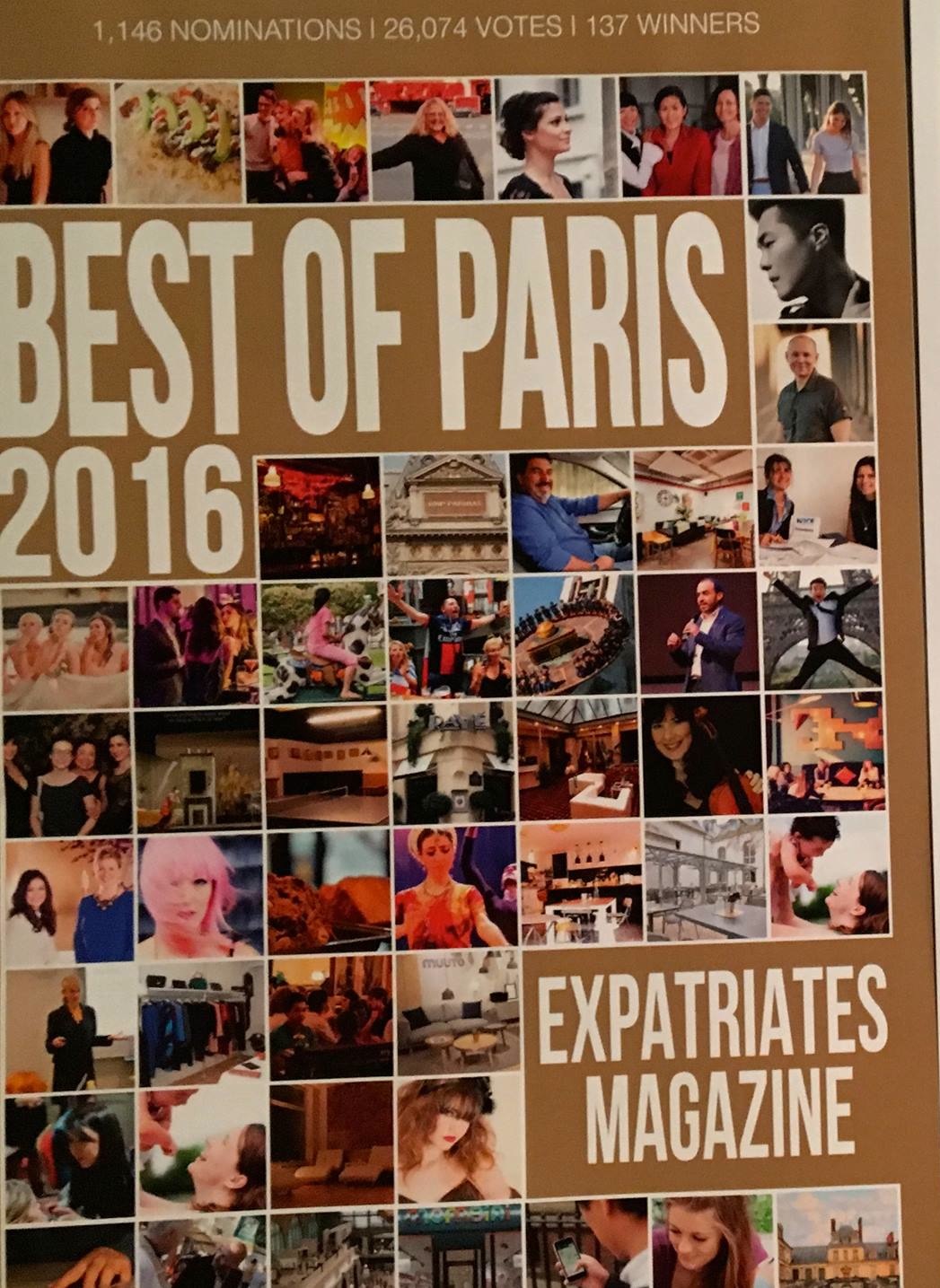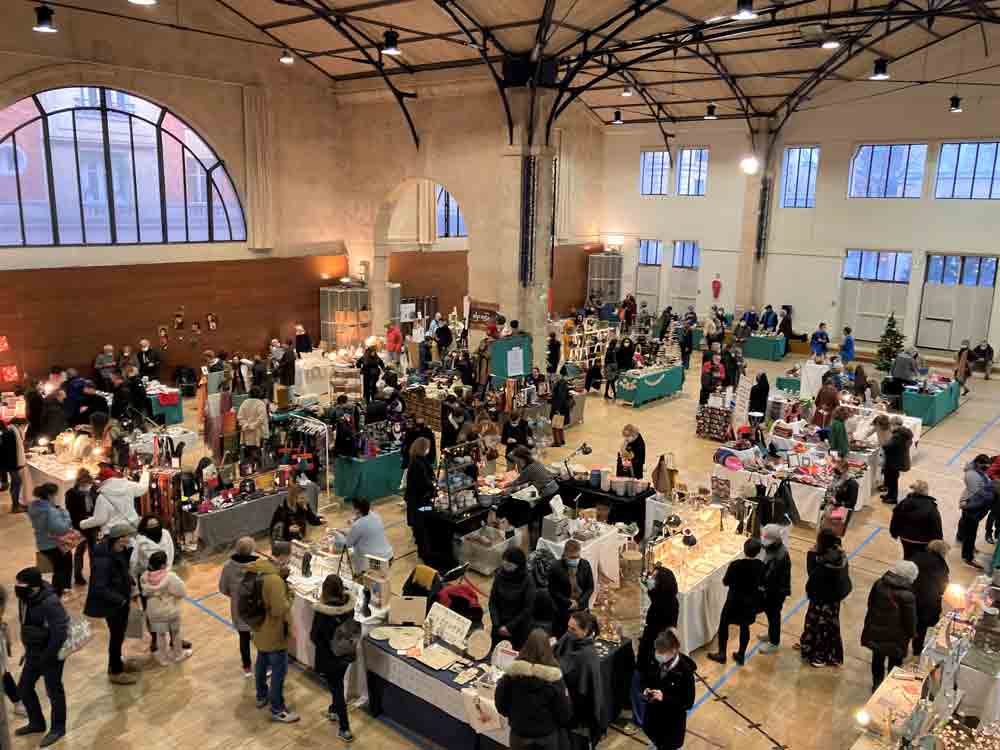 Lions Club Christmas Market in Le Marais
A welcome by Father Christmas himself, nearly 60 creative craftsmen from France, gift ideas as varied as they are original for young and old – arts and crafts, wooden toys, jewellery, clothing for adults and children, ...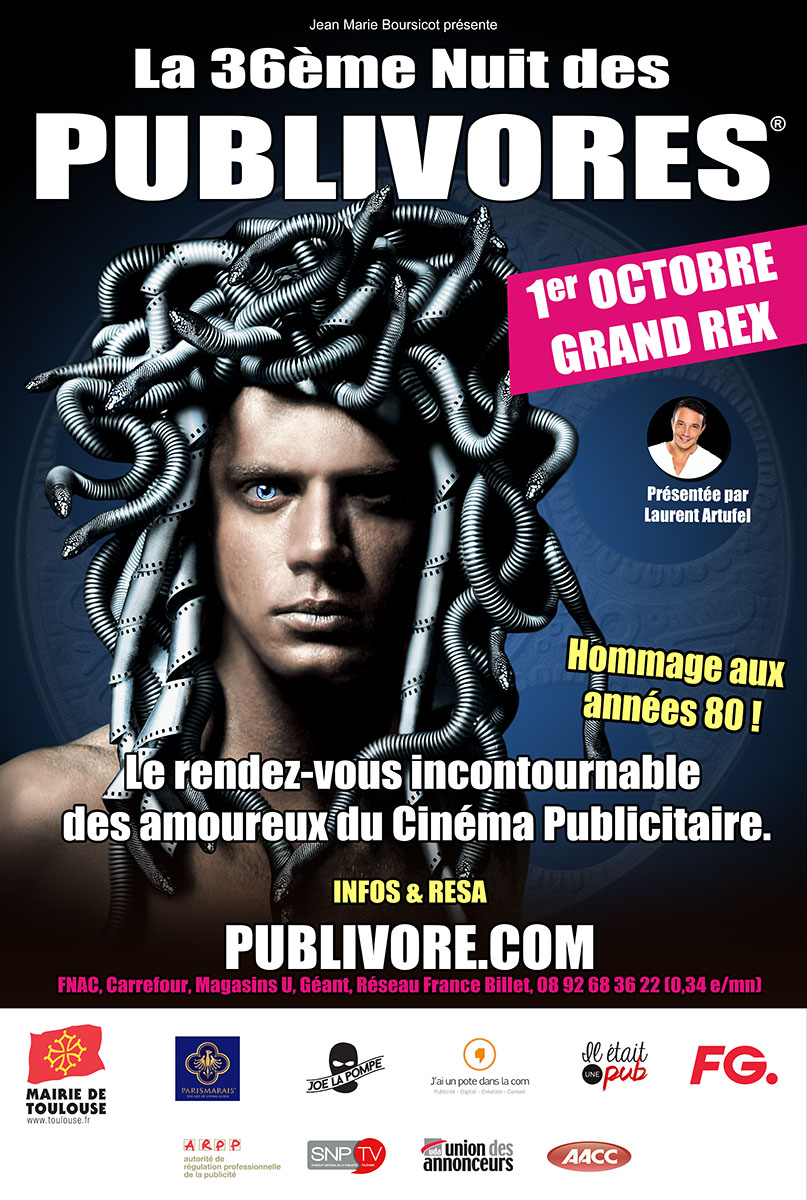 The 36th Night of the Ad Eaters
Enjoy the very Best of Advertising in the very Best of Atmospheres!
The Night of the AdEaters is an ALL NIGHT screening party of amazing, intriguing, shocking, and funny commercials, representing the creativity, passion and trends in the world of advertising. In 35 years, The Night of the AdEaters has become the indispensable meeting place for lovers of advertising on all five continents. The event is dedicated to highlighting the best advertising from over 60 different countries on the big screen in a festive atmosphere....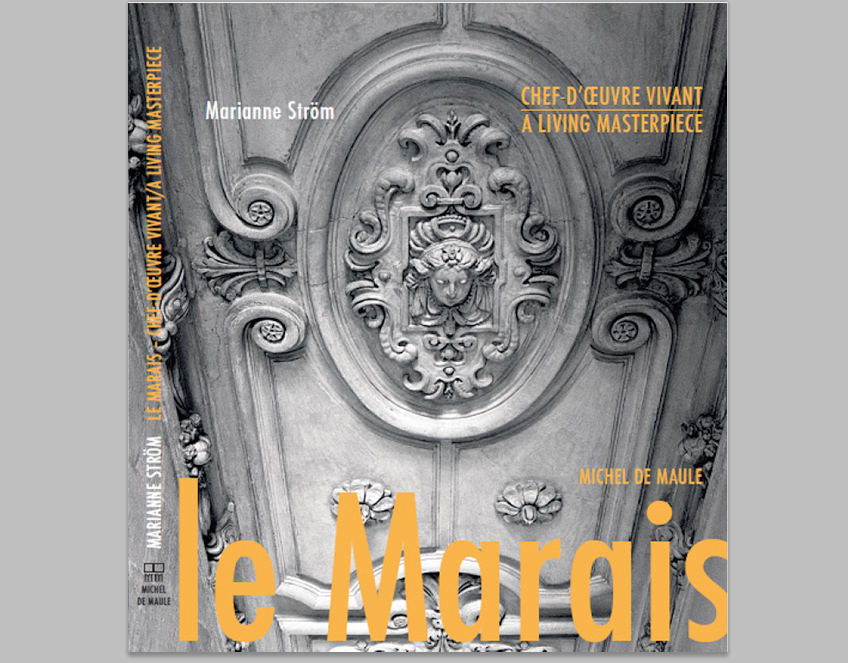 Le Marais : A living Masterpiece by Marianne Ström.
Marianne Ström is a well renowned art historian and photographer. She presented her doctoral thesis at the Sorbonne University on the subject of Public Art, Integration of the Plastic Arts in the Architectural, ...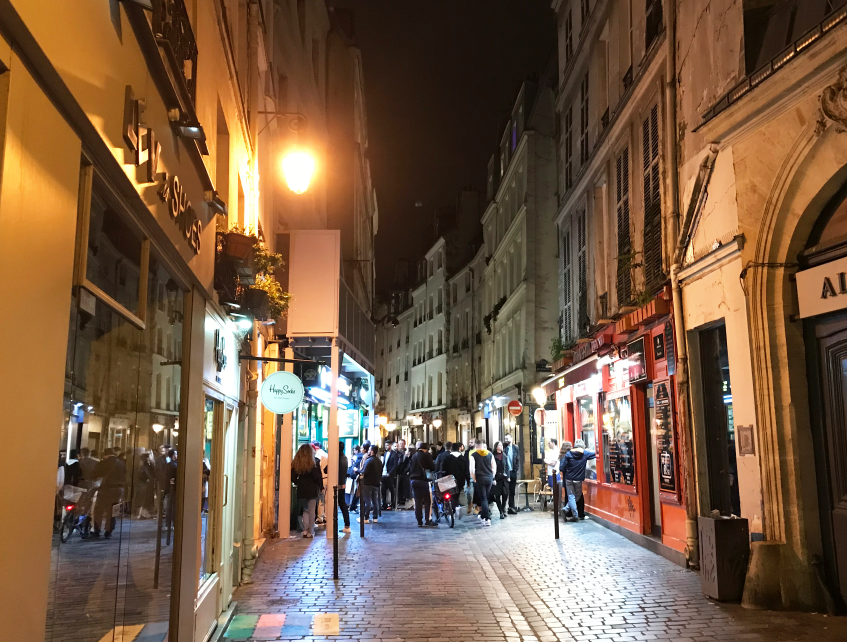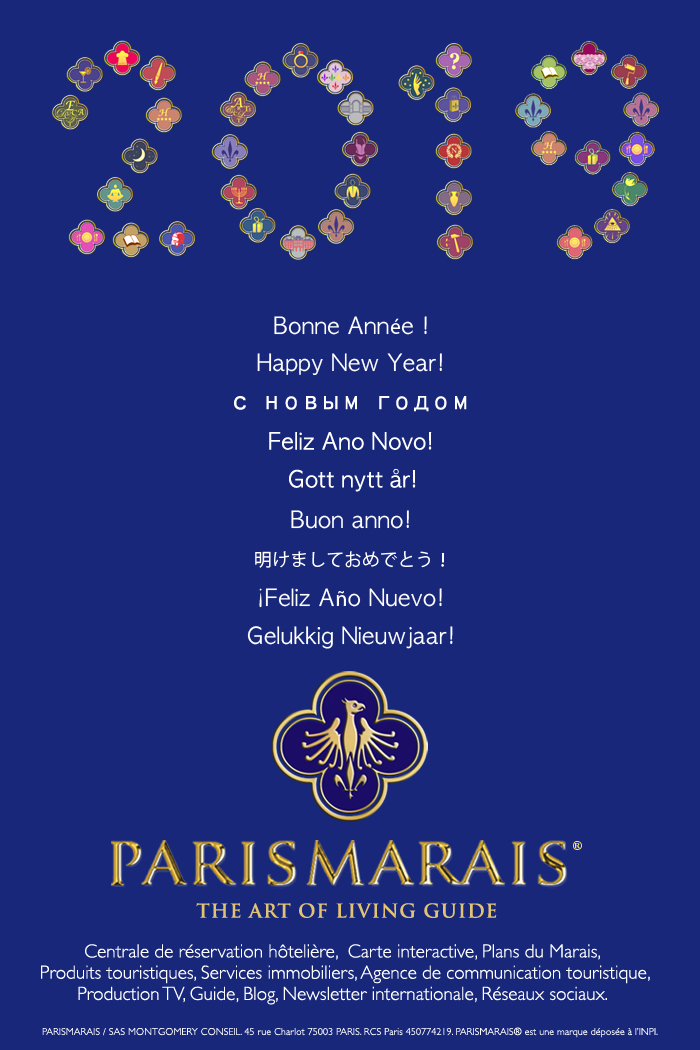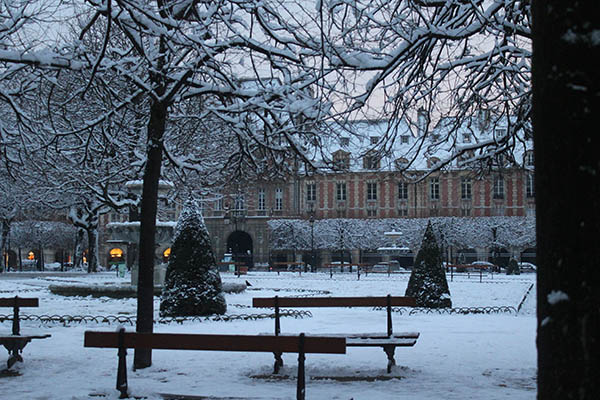 What to do in Paris in January
Paris hosts Fashion Week in January, with lots of fabulous events for style aficionados to enjoy. The city is a great shopping destination at any time of year, January in particular because it marks the start of the winter sales. Get ready to shop until you drop!...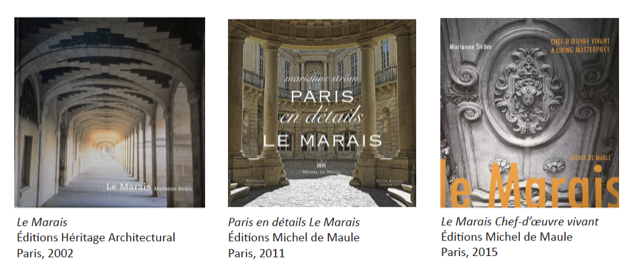 Marianne Ström, three masterpieces on the Marais
The enchanting Parisian quarter Le Marais was first civilised and cultivated by the religious orders. Le Marais then became the favoured haunt of the royal family and its court. But fashion changed and Le Marais was abandoned by the aristocracy and the court. Thereafter the quarter was invaded by artisans and small industry. Today Le Marais is much in vogue with young fashion creators and many trendy bars. The Marais has fully rediscovered its splendid architecture after some 40 years of preservation and renovation....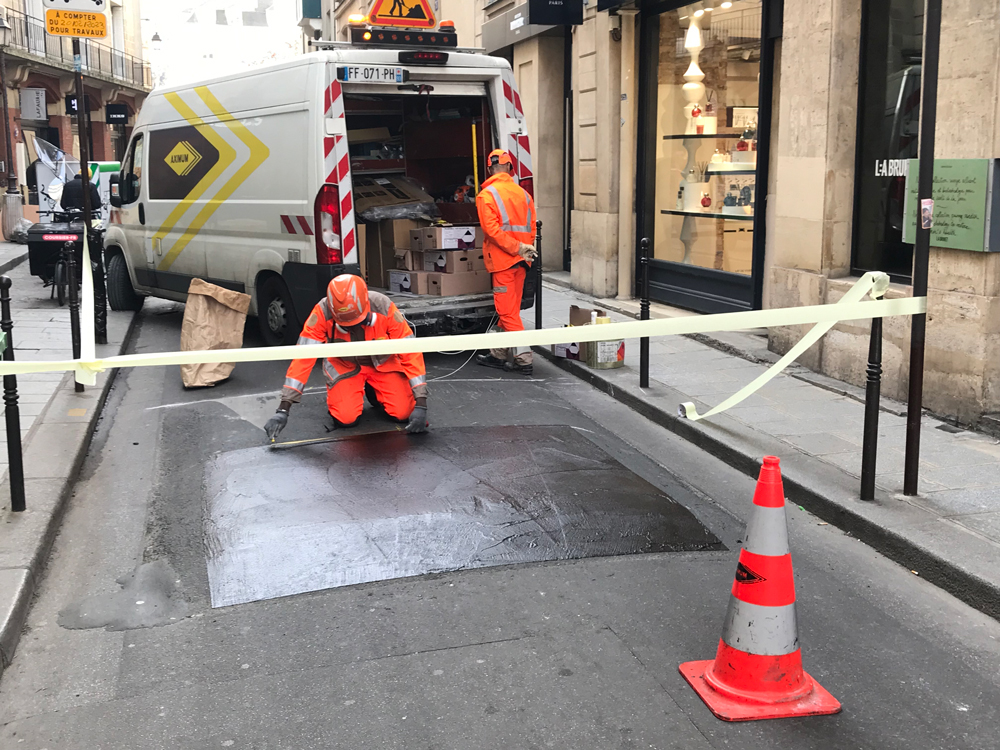 Traffic plan for the Marais. What do the residents think?
New traffic plan for the Marais. What do marsh dwellers... and visitors think? To tell the truth, we don't know what to think. A priori benevolent on everything that can improve the quality of life, the risks of accident and pollution, we welcome it as a step forward ...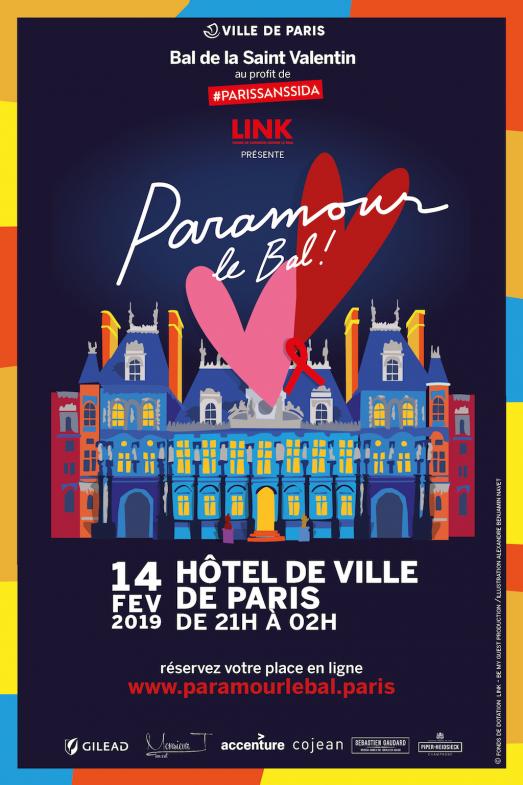 In the Name of Love
For the first time ever, inspired by the fabulous annual Life Ball in Vienna, Paris now has its own glamorous Valentine charity ball, held in the town hall in the centre of the city....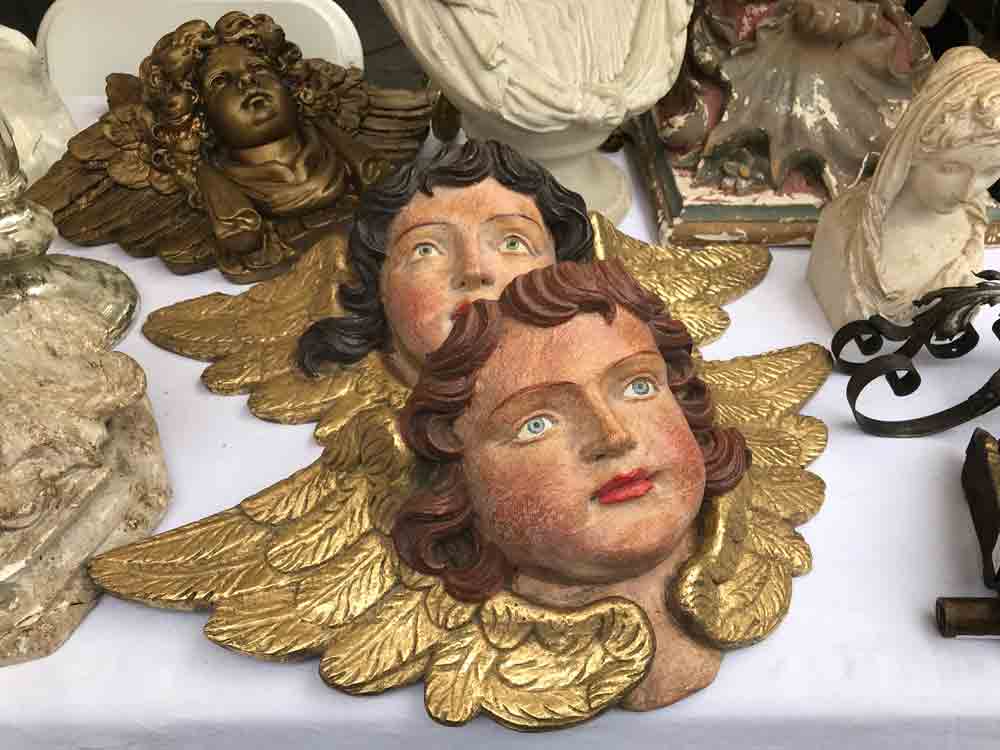 Everyone is hunting in the Rue de Bretagne!
The flea market of the rue de Bretagne has become for more than 20 years an institution around the City Hall of Paris Centre. Every year in May and in November during a big three-day weekend, this flea market is more and more popular. ...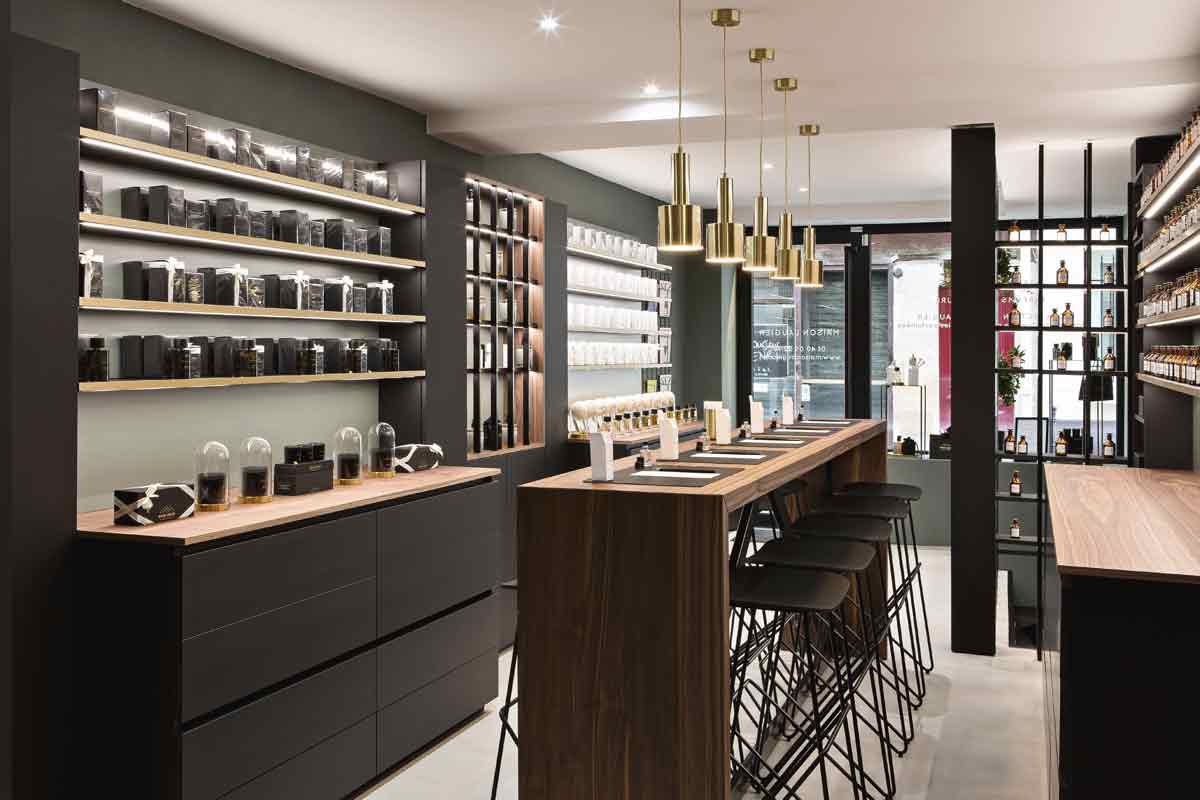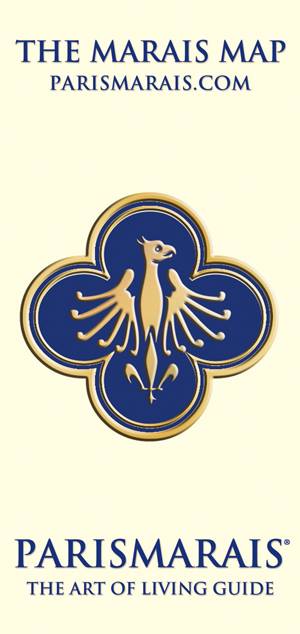 The PARISMARAIS.COM map 2017 is OUT NOW !
The best ever produced map of the Marais with 120 selected addresses is now on line and placed in position one on google for the search : "Marais map" made in le Marais with love and passion, with the most precious local addresses no other travel guide would tel you...
Just because PARISMARAIS.COM web site and maps are made by insiders who have been living in this are forever. Available from next week in all Hotels with à Clef D'or, ( The best hotels of the world ) and the most beautiful and friendly 3 /4 /5 stars boutique hotels of Paris... Not to mention 300 hot spots in Paris former royal district.
Should you wish to be selected for our next edition ? Do contact us !
...
Flea Market rue de Bretagne. Are you Ready ?
This week end, 12,13 and 14 may 2023, all along rue de Bretagne and around the Square du Temple, you can enjoy Paris' biggest "brocante". The Flea Market on rue de Bretagne is the most popular ...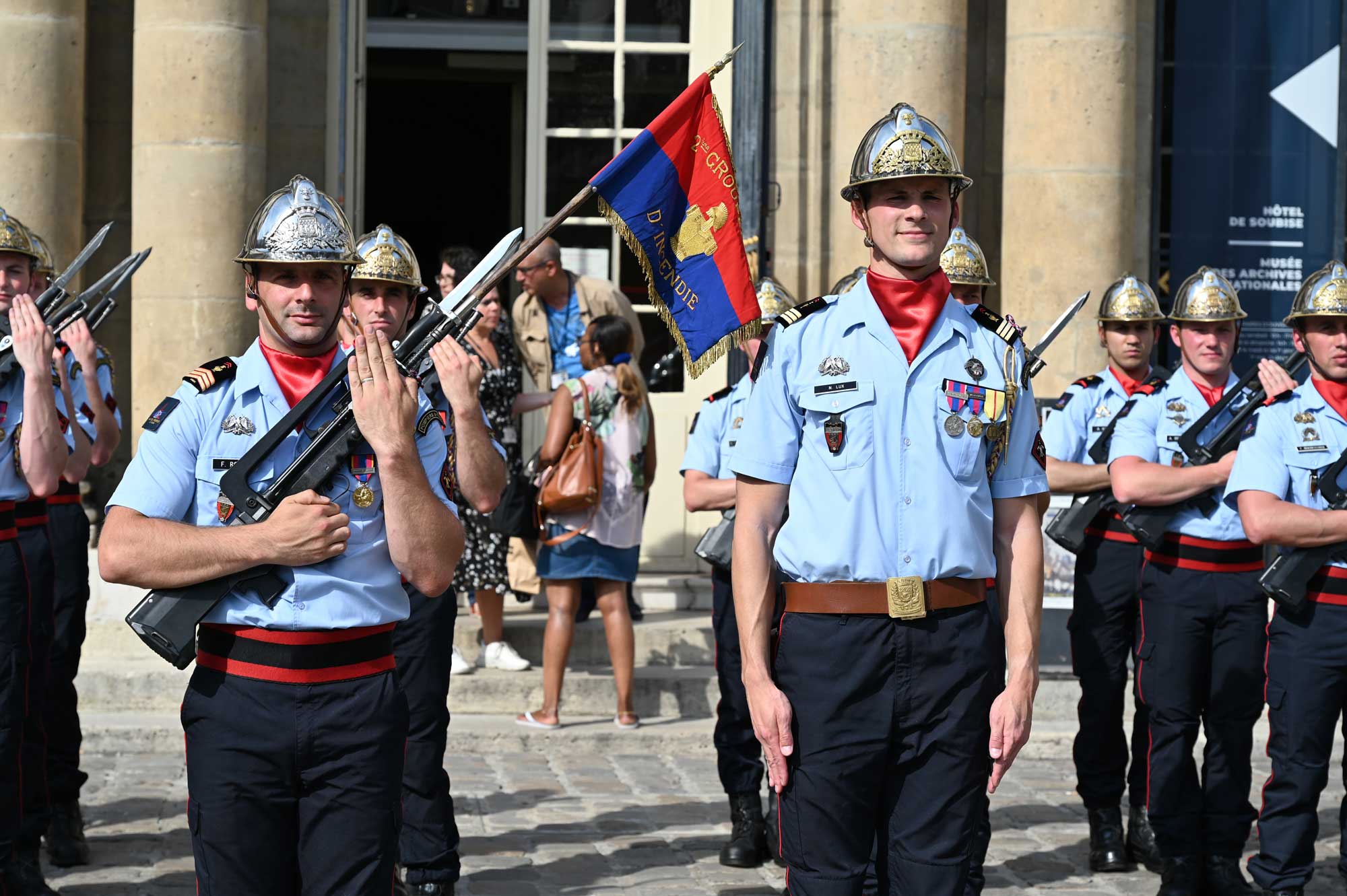 A new captain for Le Marais Fire Station
Welcome to the new Captain of le Marais Fire Station. We are honoured to share with you an exceptional event that took place in the gardens of the magnificent Hotel de Soubise, Headquarters of The French National Archives. A lucky few were privileged to witness...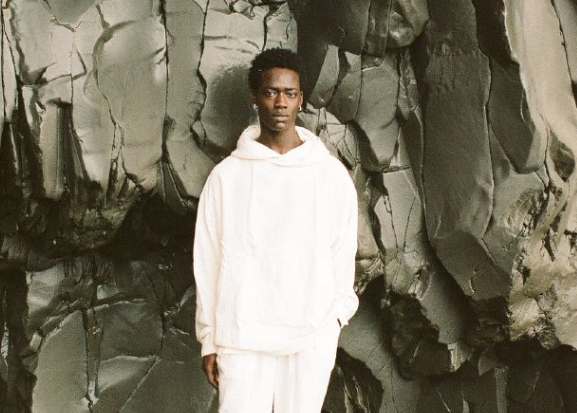 True Tribe: swimwear made out of discarded fishing nets.
Alexandre Sundberg - TRUE TRIBE's founder has always valued periodic escapes from Paris, his native city. He gradually started travelling to more remote and untamed places in search of peace with the conviction that the mind needs ...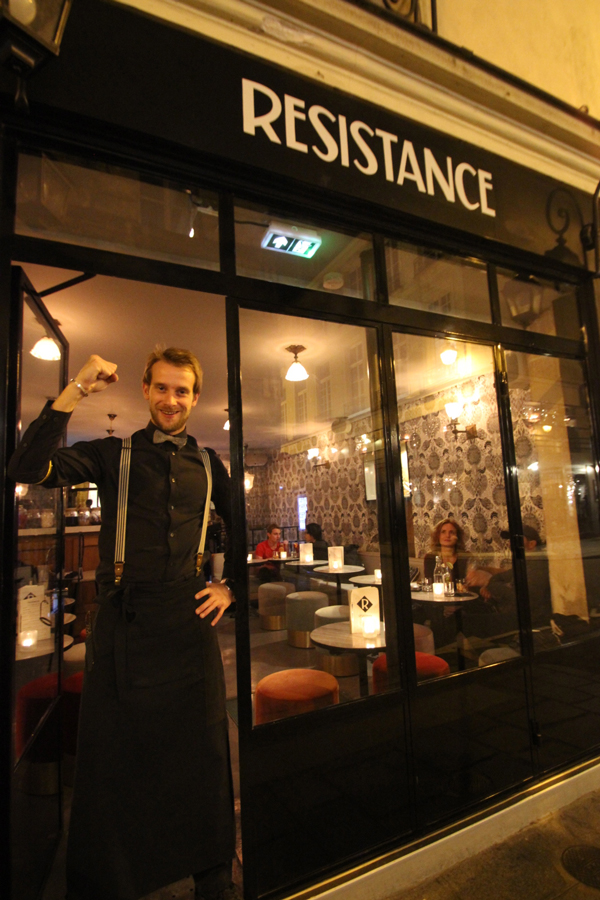 PARISMARAIS newsletter is out
Every week over 50,000 people receive PARISMARAIS' newsletter worldwide, and several thousand journalists are subscribed to the Parismarais weekly newsletter…. This is how your neighbourhood news travels around the world, and those of you who have contributed over the past 10 years, you are its ambassadors. In these testing times, there are no words to express our grief, but our love of life is such that we will not give up, and we will come through the other side of whatever life throws at us. Here, in pictures, is the story of a Monday night like no other in the most beautiful part of the most beautiful city in the world. Now more than ever before, the terraces of the Parisian cafés are showing their resistance!
...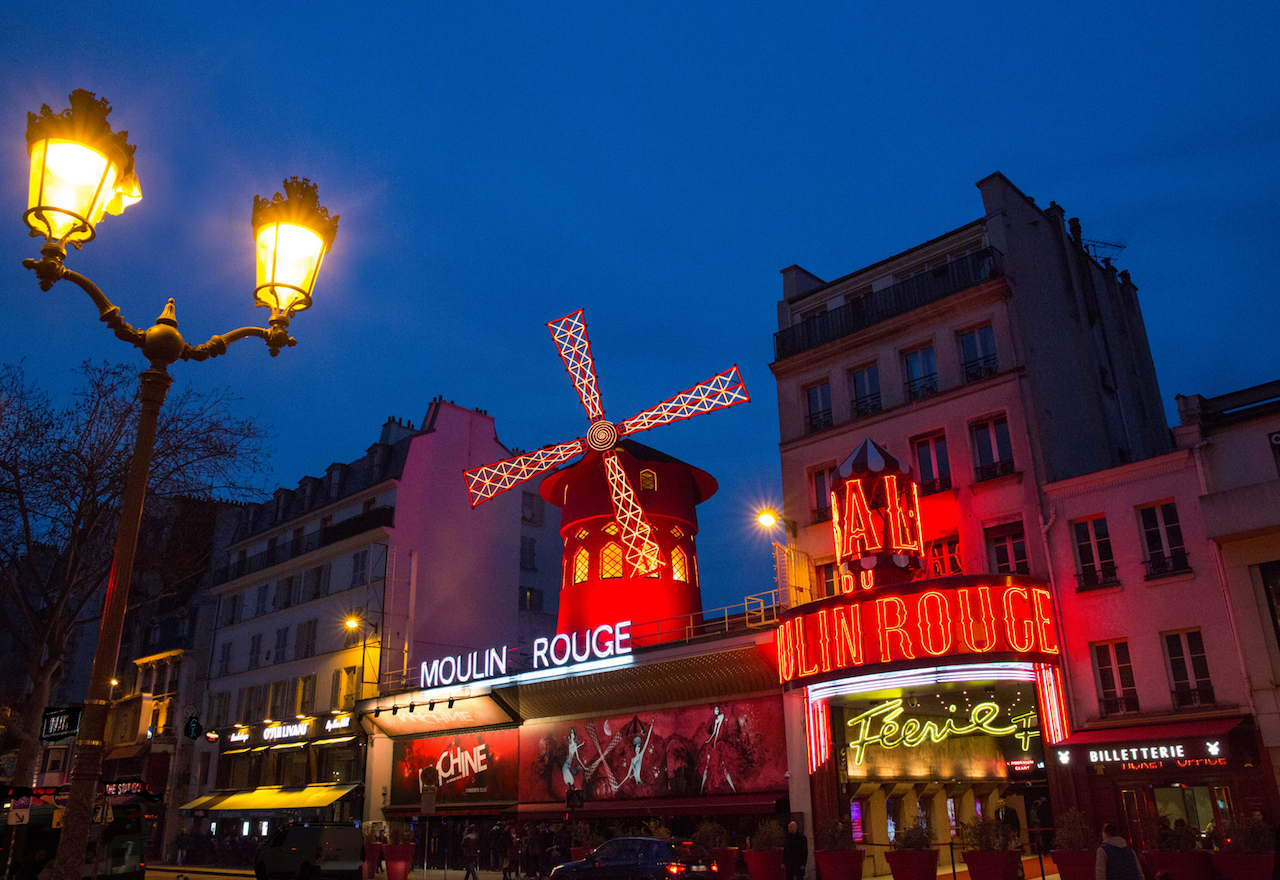 Happy birthday to The Moulin Rouge!
Since it opened all those years ago on October 6, 1889, the Moulin Rouge has been – and always will be – Paris's ultimate theatrical night out, its fame and prestige knowing no bounds! The Moulin Rouge boasts an international reputation, an extravagant and exciting history, and topnotch shows that are beyond compare – all of which have made it the world's most celebrated cabaret....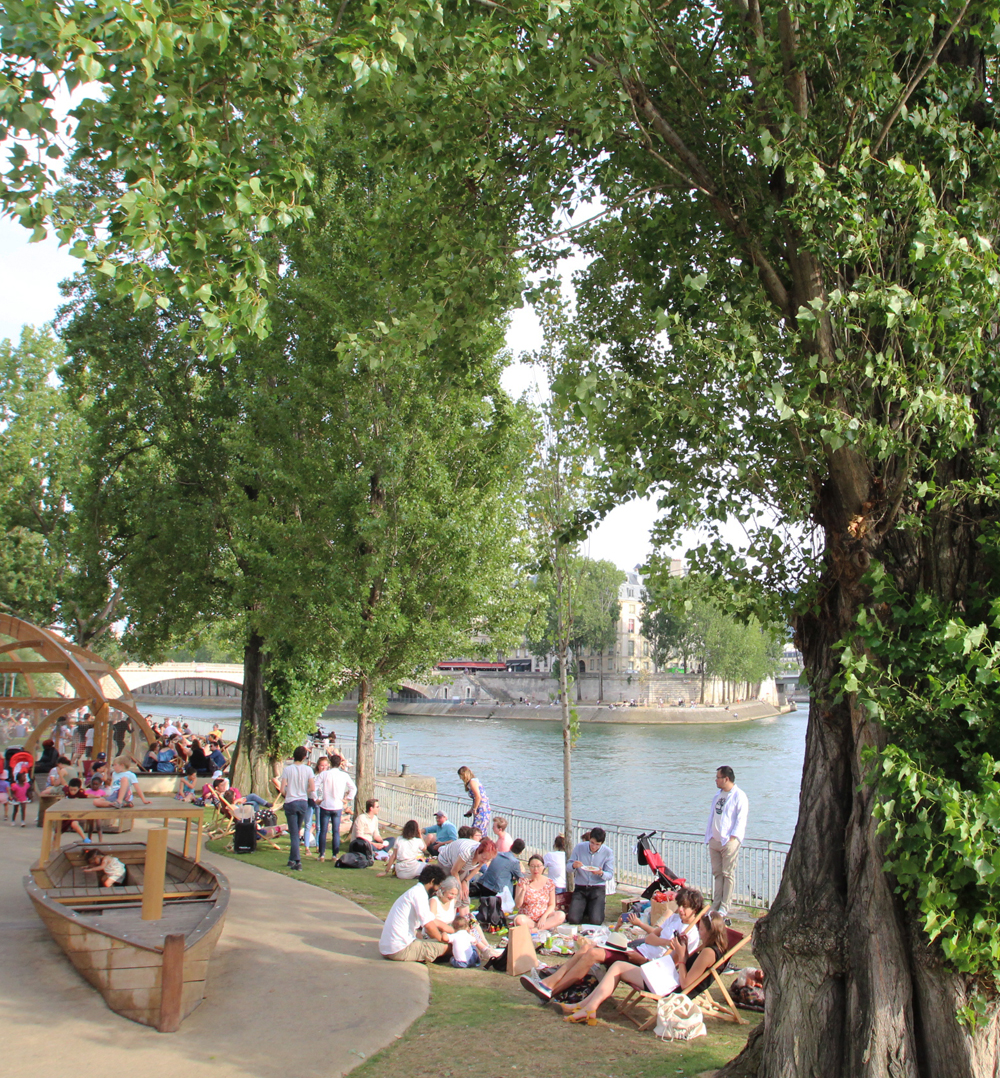 Refrench your vision of life in le Marais !
Once upon a time in Le Marais, the most beautiful quarter of the most beautiful city in the whole world, on the famous square of the Hôtel de Ville in Paris, stood "the BHV MARAIS", one of the oldest department stores in Paris, originally known as the Bazaar of the Town Hall. Over time this iconic store had become the darling of Parisians, especially those passionate about interior design and creativity, so much so that they affectionately referred to it as le BHV, an acronym which still stands today....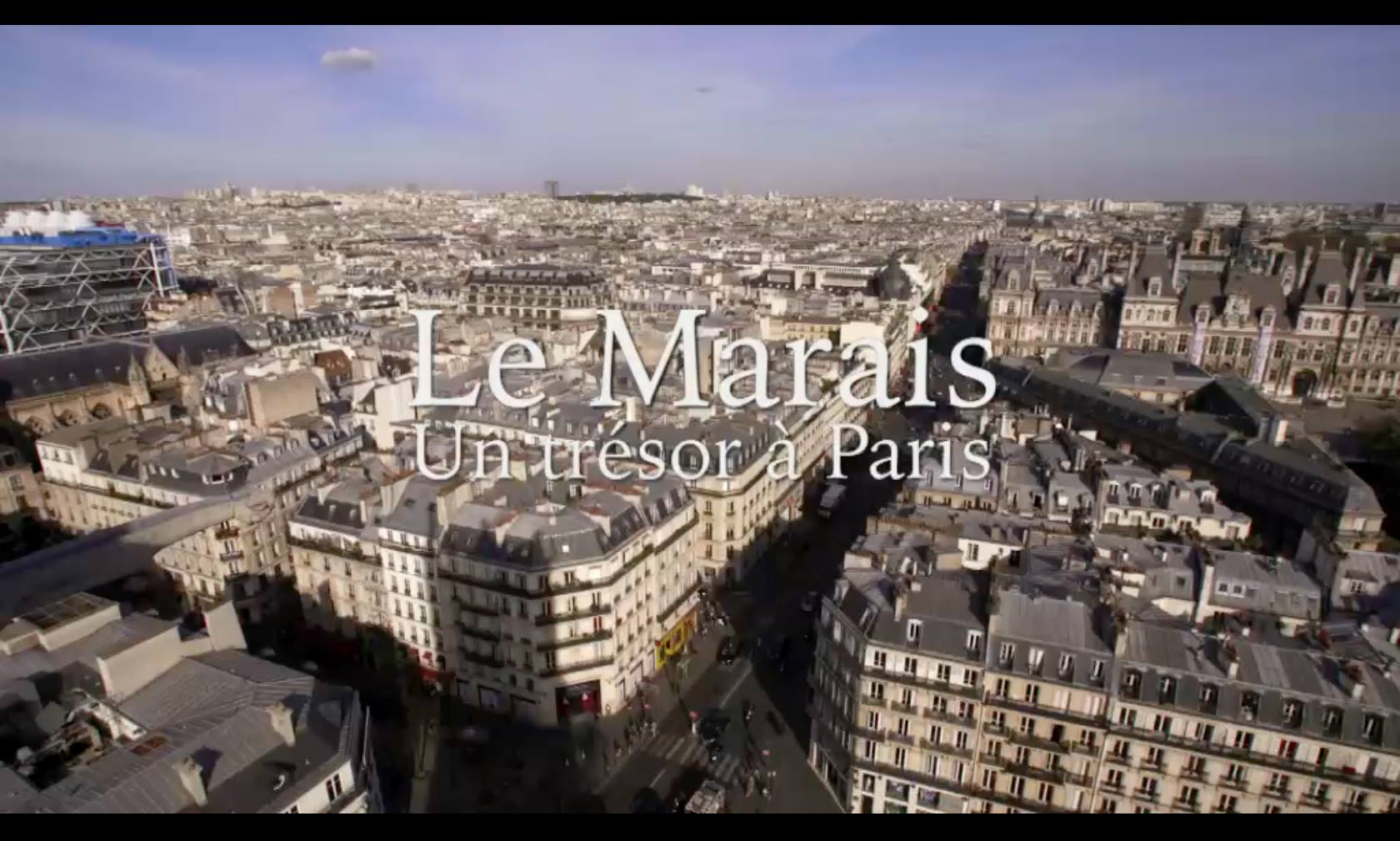 Programme Le Marais, un trésor à Paris, on France 5
Tonight, SUNDAY 12at 21.45 do not miss on France 5 television the film I contributed to a year ago, with filmmaker Laurent Lefebvre, Jean Marc Léri, ex-curator of Carnavalet Museum, Jack Lang and many other experts, including myself as the touristic expert of Le Marais! I've spend 4 days for this film and I must say that a lot of scenes were cut off, but I present the best and longest part : the final. If you share my opinions, please like this post and share it. It's still time to say stop to the globalisation that kills the soul of Le Marais. We need and love diversity ! Here' s the film on Vimeo.
Support also all local businesses by visiting my website: parismarais.com, the leading travel guide to le Marais since 2005.
...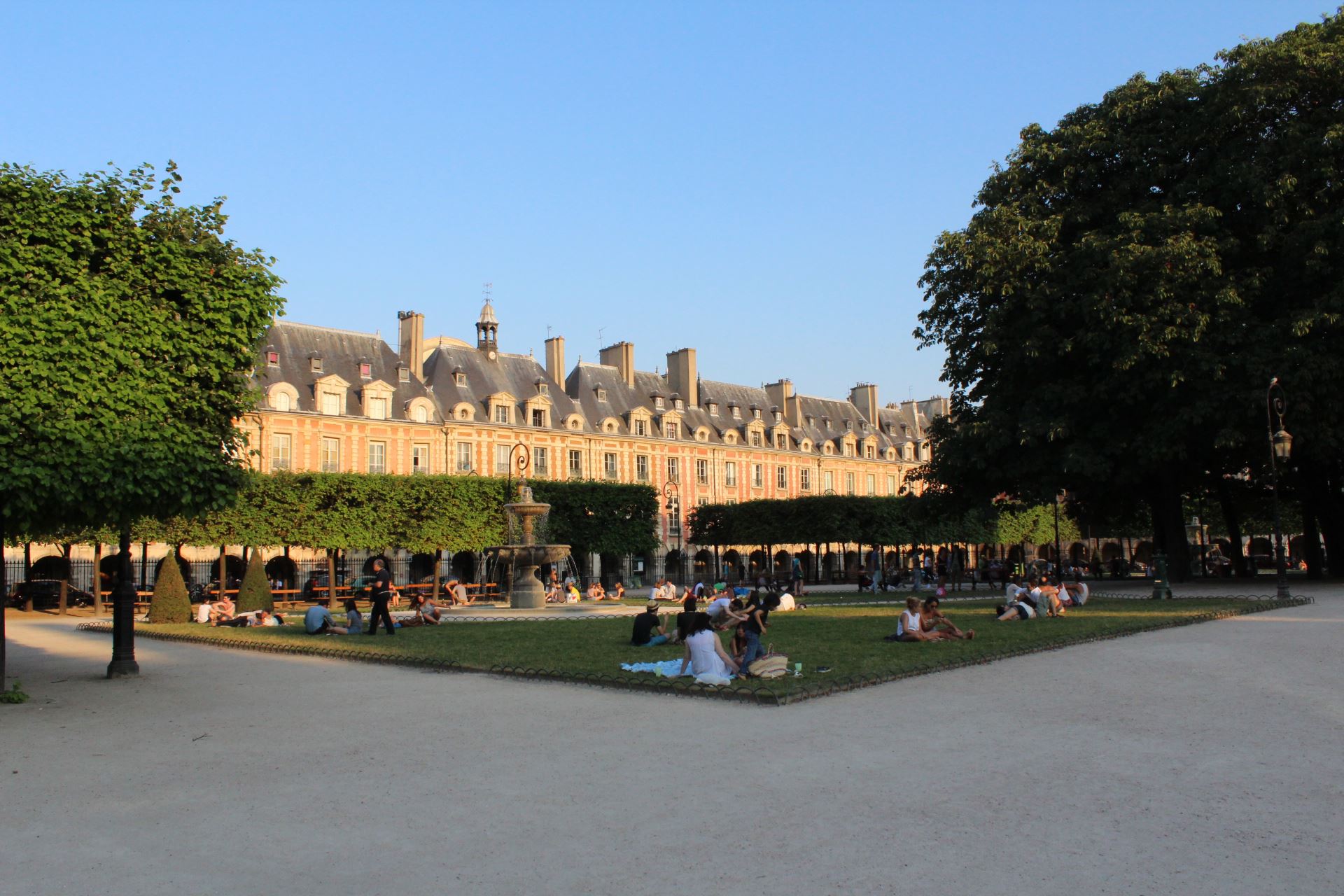 Discover 10 great places to eat out and enjoy Paris in Summer
New hotels, new restaurants, new bars, new places to shop and enjoy the historic and former royal district of Paris. Here are our "coup de cœur" for this month.
More beautiful and more attractive than ever, Le Marais will never stop surprising you.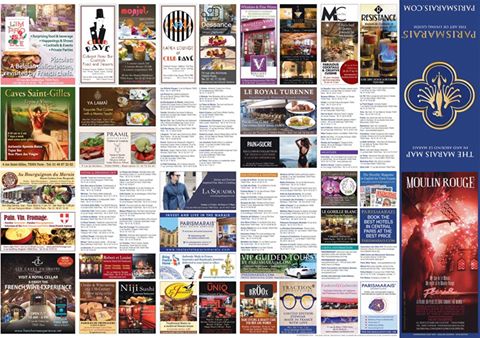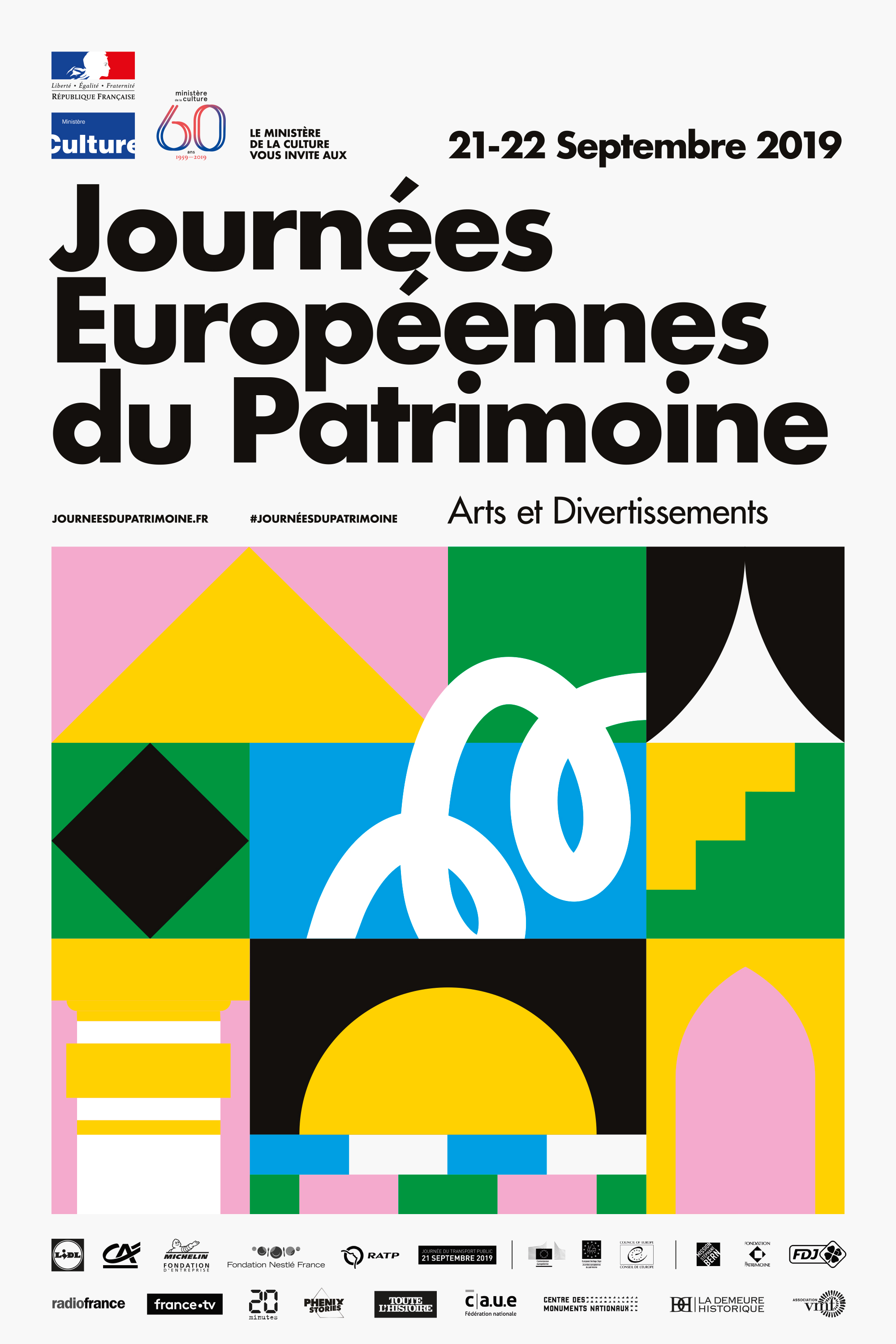 European Heritage Days in Paris
For 35 years, European Heritage Days have been inviting visitors to discover areas of iconic cultural sites and entire places in Paris that are not usually open to the public. An outstanding programme makes this weekend a highlight of the post-summer holiday period....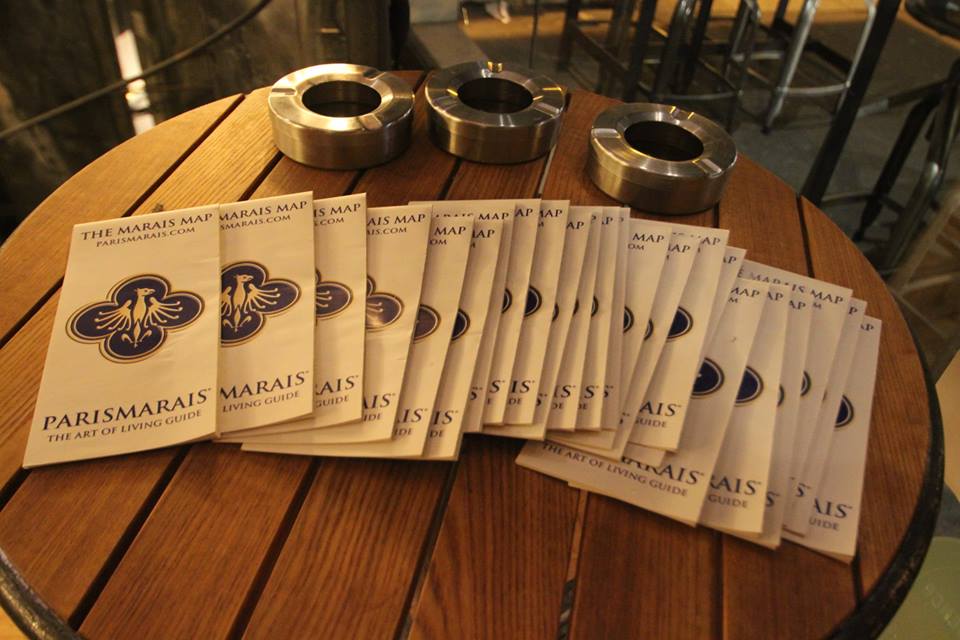 Best adresses in le Marais at PARISMARAIS.COM
PARISMARAIS.COM 2017 edition is now distributed in over 500 luxury hotels in Paris and 300 selected adresses in le Marais. We still have a few thousands to offer for the ones who do not have them yet. Contact us at parismarais.com to have yours and reserve your space from now for our 10th edition 2018 that will be simply amazing !
...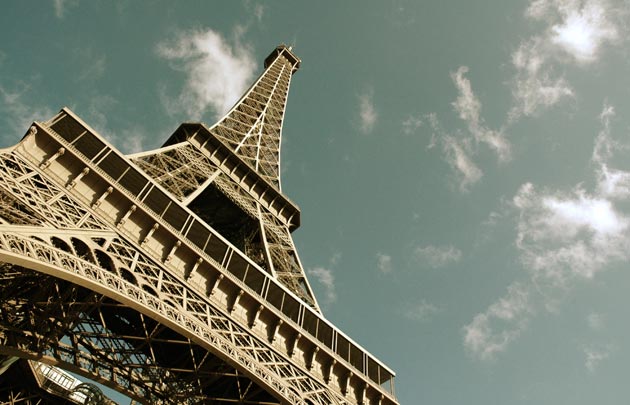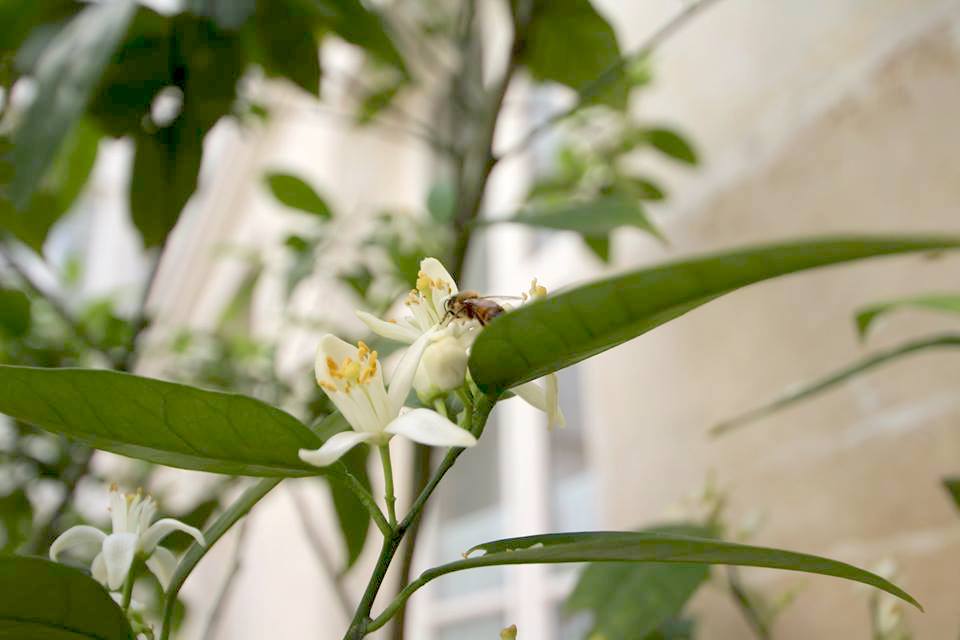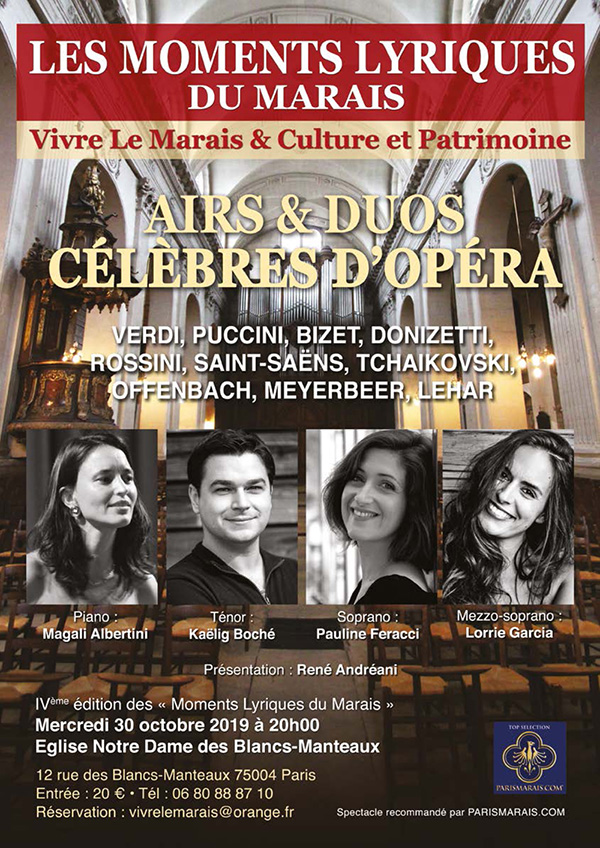 Save the date for the finest moments of classical music
We are delighted to introduce our readers to one of the finest moments of classical music in Le Marais. Recently founded by two major local associations Vivre le Marais and Culture & Patrimoine, the event «Moments lyriques du Marais » presents its fourth event in the beautiful baroque church Notre Dame des Blancs Manteaux on Wednesday 30th october 2019....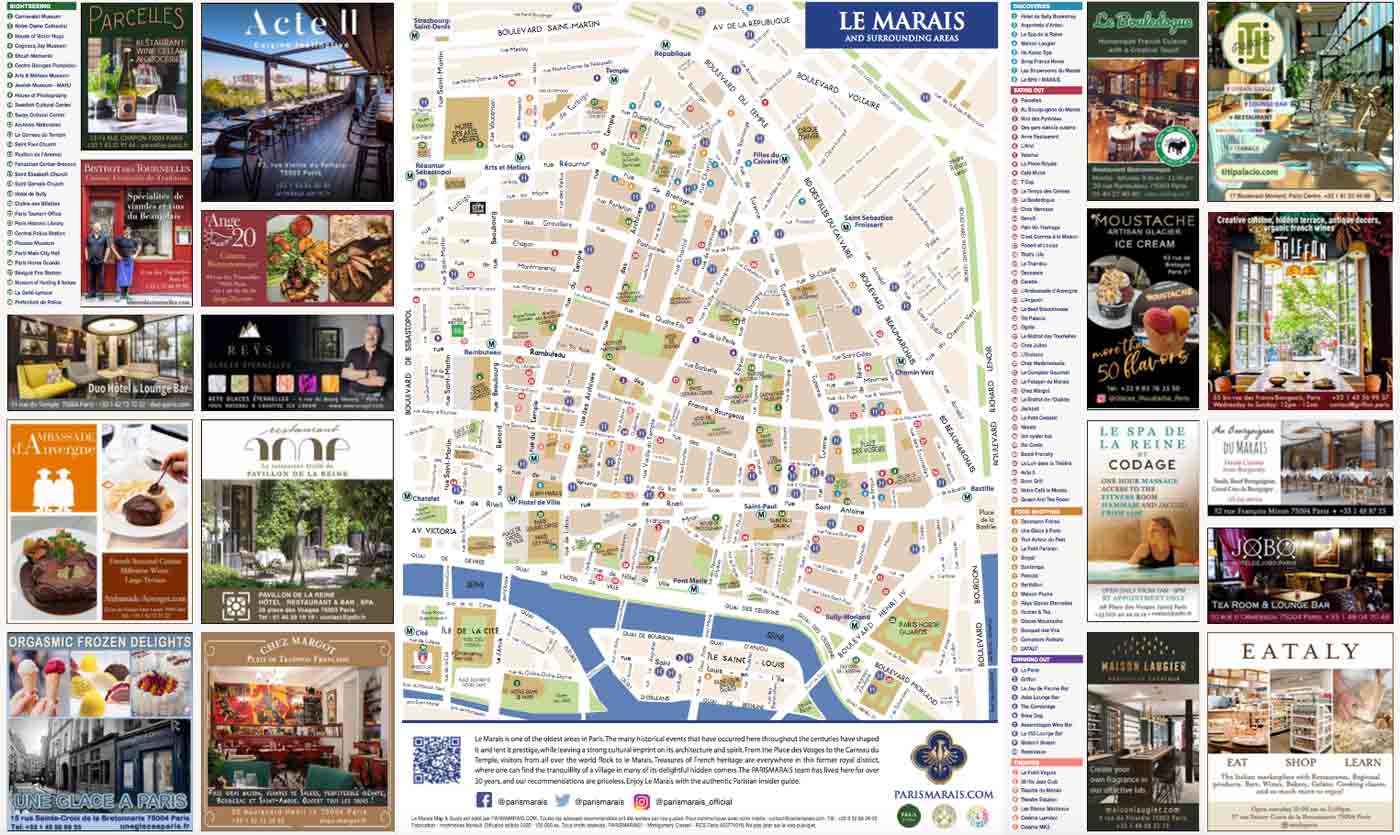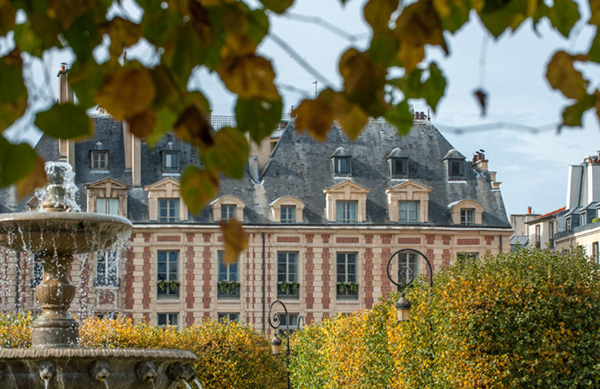 Small is Beautifull !
Similar in size to Monaco, and spanning just 2 square kilometres, Le Marais has long been the most sought-after district of Paris. Straddling the 3rd and 4th arrondissements, this is where you will find imagination and non-conformism, where all communities coexist in harmony and in creativity, giving a luxurious and fascinating blend of life within a real, authentic village....
Angels in Architecture : The Marais Tour
Why are there so many angels illustrated in Parisian architecture, from the Middle Ages through to the 20th century? From a medieval auberge, where intricately carved musician angels play at the entrance, to cherubs atop a luxurious 18th century mansion built for a princess, to elegant Baroque spirits adorning a great architect's townhouse, they infuse the neighborhood with grace, beauty and whimsy. We'll view the grandest angel in Paris, spanning a Haussmannian 'palais collectif', discover Belle Epoque angels bearing blasons, and learn the characteristics of artistic currents influencing French architects and ornamentalist sculptors. Trends transported from their studies in Italy were imbued with a personal flair. During our walk we'll discover a 17th century residence re-designed in neoclassical style by visionary architect Claude Nicolas Ledoux. En route, we'll stroll through some of the prettiest gardens in Paris, newly-restored, and take a minute to view one of the oldest covered markets in France.
Date and time: March 16th at 2:30PM
Duration of tour: approximately 2.5 hours
Meeting place: Metro Rambuteau, at the café La Station Rambuteau
Participants: maximum 15
Price: 15€
Please contact Rosemary Flannery to register:
rosemary.flannery@orange.fr
Telephone: 06 81 29 56 62
Rosemary Flannery is author and photographer of Angels of Paris: An Architectural Tour of the History of Paris, published by The Little Bookroom NYC, and in French as Les Anges de Paris: Un voyage architectural au coeur de Paris, Editions Exergue
...