Men's Fashion
For sure, the Marais is the most hyped of every fashion area in Paris.
International "haut de gamme" brands established next to small talented designers with designs made in France such as Pierre Talamon or Trevor. You will find your favourite items, clothing and accessories housed in these men's fashion shops. Take a moment for yourself and enjoy a haircut by creative and expert professionals.
MEN'S SHOPPING IN THE MARAIS
BY RICHARD NAHEM
The Marais, arguably, the most trendsetting and fashion forward district of Paris, has a fantastic collection of high fashion men's clothing and shoe shops. Having it all, from skateboarder T's to rock star style silver leather blazers, no shopper will be disappointed. Below are some of our top picks of men's fashion boutiques in the Marais.
Most shops open 11AM to 7PM, Monday-Saturday, and some are open Sundays.
Many of the shops include women's clothing.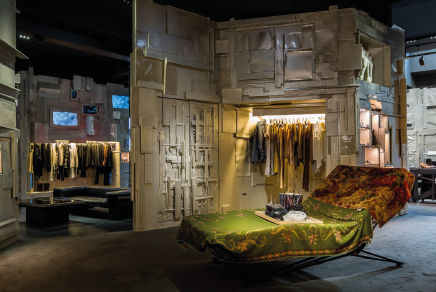 L'Eclaireur
40 rue de Sévigné, 75003 Paris Tel. 01 48 87 10 22
Hidden behind a a classic shop with its discreet entrance is the most fashionable and exclusive men's boutique in Paris. The industrial looking shop has the best of collections by Dior, Comme des Garcon, Ann Demeulemeester, Martin Margiela, Dries Van Noten and Prada. One can also find experimental luxury designers, such as Isaac Sellam with his outrageous snakeskin motorcycle jackets, Giorgio Brato printed suede coats, along with status jeans by True Religion and Kozo. Even the most diehard fashionista will find something here to get excited about.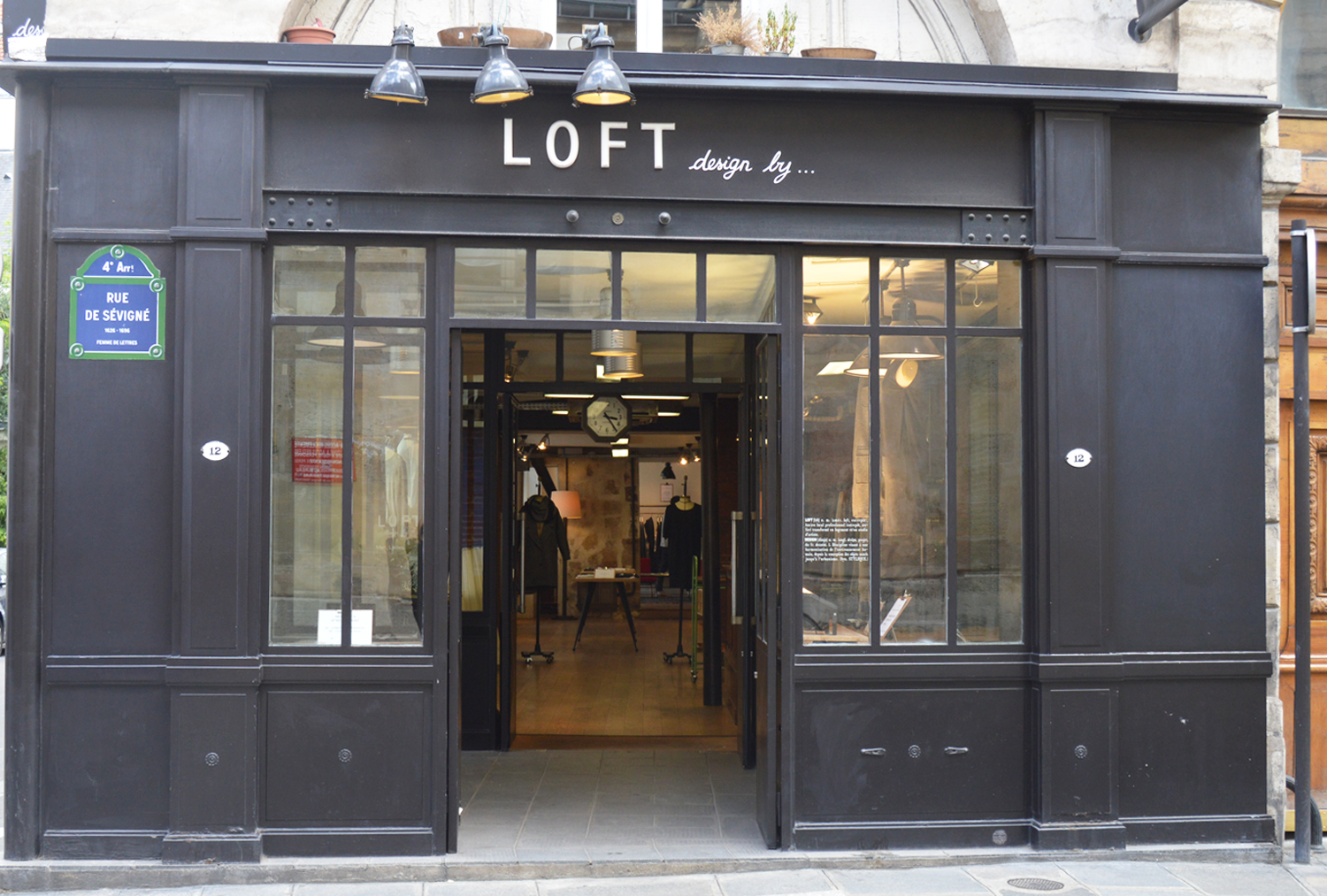 Loft Design by
12 rue de Sévigné, 75004 Paris; 20 rue des Francs-Bourgeois, 75003 Paris Tel. 01 42 78 62 95
Loft Design, which designs its own line, is a collection of luxurious casuals. Slouchy sweaters, long sleeve tees, and sweatshirts come in subtle dust colors made of soft cashmere, wool, and cotton. The clothes are easy to wear, and are well priced for the quality of the design and fabric.
Muji
47 Rue des Francs Bourgeois, 75004 Paris. Tel 01 49 96 41 41
One of our favorite stores in Paris, Muji, is bliss for anyone looking for inexpensive, well-made basics of shirts, sweaters, pants, coats, underwear, and jackets. The best buy is the Prada knockoff button down shirt for only 29 Euros in white, brown, green, blue and black, Look for the fun, crumpled T-shirts that come in a small square package the size of a paper- weight. Make sure to visit their home shop next door, which has house wares, kitchenware, and stationary.
Nodus
22 rue Vieille duTemple, 75004 Paris Tel. 01 42 77 07 96
If you like your button-down shirts a little on the wild side, Nodus has a fabulous collection of bright colored vertical striped and flower power printed shirts. Nodus offers a good selection of solid shirts along with subtle patterned silk ties for more conservative tastes.
L'Habilleur
44 rue de Poitou, 75003 Paris. Tel. 01 48 87 77 12
From the outside L'Habilleur looks like a typical, charming Marais boutique, but once inside, look closely and all the clothes are marked down 40-50% . Goodies include bright purple, red, and orange corduroy jeans by Paul and Joe, cashmere and soft Italian wool sweaters by Roberto Collina, and vivid striped shirts and hooded solid sweatshirts by Two Flowers.
Jacenko
38 Rue de Poitou, 75003 Paris. Tel. 01 42 71 80 38
Jacenko has a great mix of serious designer dress clothes and casual, fun sportswear. The black and white geometric herringbone Givenchy coat in the window is the coat of the season. They have exclusive distribution in Paris of Holland Esquire, a London label with beautiful English tailored suits and jackets. I was tempted to buy its gorgeous dark brown wool suit with tiny flecks of copper and a black cashmere topcoat with small red cross stitches on the pockets. Their casuals include the Bellrose label, which had a cozy chocolate colored, fake fur lined sweatshirt waiting to keep you warm this winter.
La Piscine
13 Rue des Francs Bourgeois, Paris 75004. Tel. 01 48 87 59 24
Tucked away in a courtyard lies the one of the best designer discount outlets in the city. La Piscine carries top French and Italian designer clothing, shoes, and accessories. The wide selection of labels including Prada, Martin Margiela, Missoni, Costume National, Plein Sud, and Dirk Bikkemberrgs are 30 to 50% off. The women's department is upstairs and men's is downstairs. La Piscine also has outlets in St. Germain des Pres and Montmartre.
Rosewood Chausseur
- 42 Rue Des Rosiers, 75004 Paris. Tel. 01 42 72 72 32
In between the bustling falafel shops on rue de Rosiers, is Rosewood Chausseur, a men's shoe shop with the finest leather and suede shoes imported from Italy. Fashionable men have a choice of chic pointed oxfords in rich tones of brown, tan, blue, and black, and more casual styles like desert boots and driving moccasins in supple suede. Rosewood offers their own private label and shoes and boots by the upscale Italian designer Santoni. Prices range from 395 euros to 650 euros.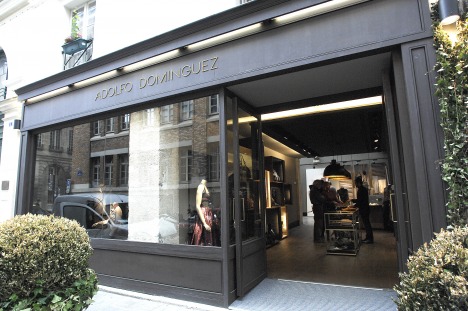 Adolfo Dominguez
3 rue Elzévir, 75003 Paris. Tel. 01 44 58 96 10
Adolfo Dominguez a popular designer in Spain, imports his Spanish flair to Paris with his flagship store in the Marais. The stunning loft space with wooden plank floors and dramatic skylights has a full wardrobe of casual chic clothes including shirts, sweaters, coats, jackets, pants, suits and casual wear. Beautifully detailed and well crafted, the clothes are surprisingly affordable. The faux shearling coats are made of polyester but you will swear they are the real thing when you feel them.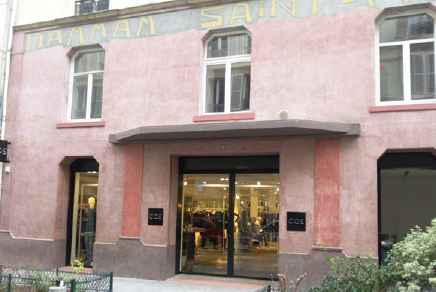 COS
4 Rue des Rosiers, 75004 Paris.Tel. 01 44 54 37 70
COS, is a recent offshoot of the kings of cheap chic H&M. Elevating the design and quality, COS makes clothes in mostly natural fabrics of cotton, wool, and linen unlike the synthetics H&M uses, making them less disposable. The mostly casual selection of men's clothes and accessories are smartly styled with fun detailing in unusual colors. The two-story shop also has women's and children's clothing.