DOWNLOAD THE NEW MARAIS MAP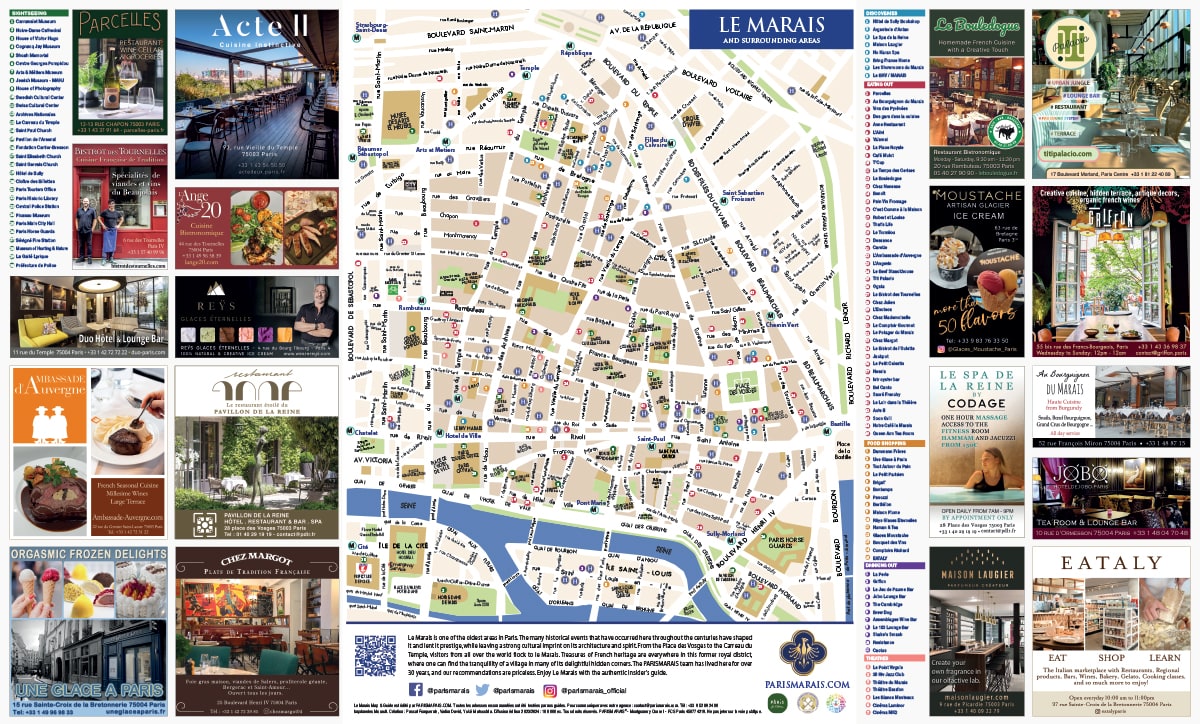 DOWNLOAD THE NEW MAP OF LE MARAIS 2023 EDITION
with a selection of the best hotels, restaurants, shops, real estate services, guided tours, safety advice, museums and places to go out:
Discover the live interactive map for tablets and smartphones . Connect and book your hotel direct on this application. 120 top selected adresses and services.
Interactive map
© parismarais.com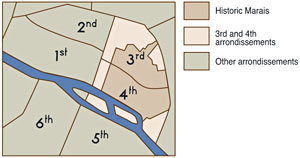 LE MARAIS IS A PART OF DISTRICTS 3 AND 4 OF PARIS:

The North Marais, district 3, where 70% of the beautiful hotels particuliers and museums are located.

The South Marais, district 4, closer to the City Hall, and the banks of the River Seine.
Beware of unscrupulous hôtels, holiday rentals or real estate agents located far away from the Marais who pretend to be in The Marais but are not. The Marais is only the part defined in brown on this map. Postal codes have to be 75003 or 75004 to be sure it' s part of le Marais or at least close to it.