Small is Beautifull !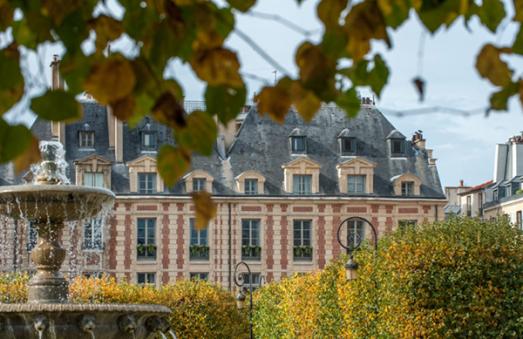 Similar in size to Monaco, and spanning just 2 square kilometres, Le Marais has long been the most sought-after district of Paris. Straddling the 3rd and 4th arrondissements, this is where you will find imagination and non-conformism, where all communities coexist in harmony and in creativity, giving a luxurious and fascinating blend of life within a real, authentic village.
For Christmas and the winter season, we have decided to share with you a few of our little treasures… Little, secret addresses such as the brand new Cour des Vosges boutique hotel with only 12 rooms and suites, as well as tiny bistros with homemade cuisine, unique pastry shops and places to de-stress from day to day activities.
We will always give priority to those who appreciate the value of service and have a sense of etiquette both of which are the authentic characters of life in our neighbourhood. Here follows our list of wonders that you can discover right now.