Jewish Quarter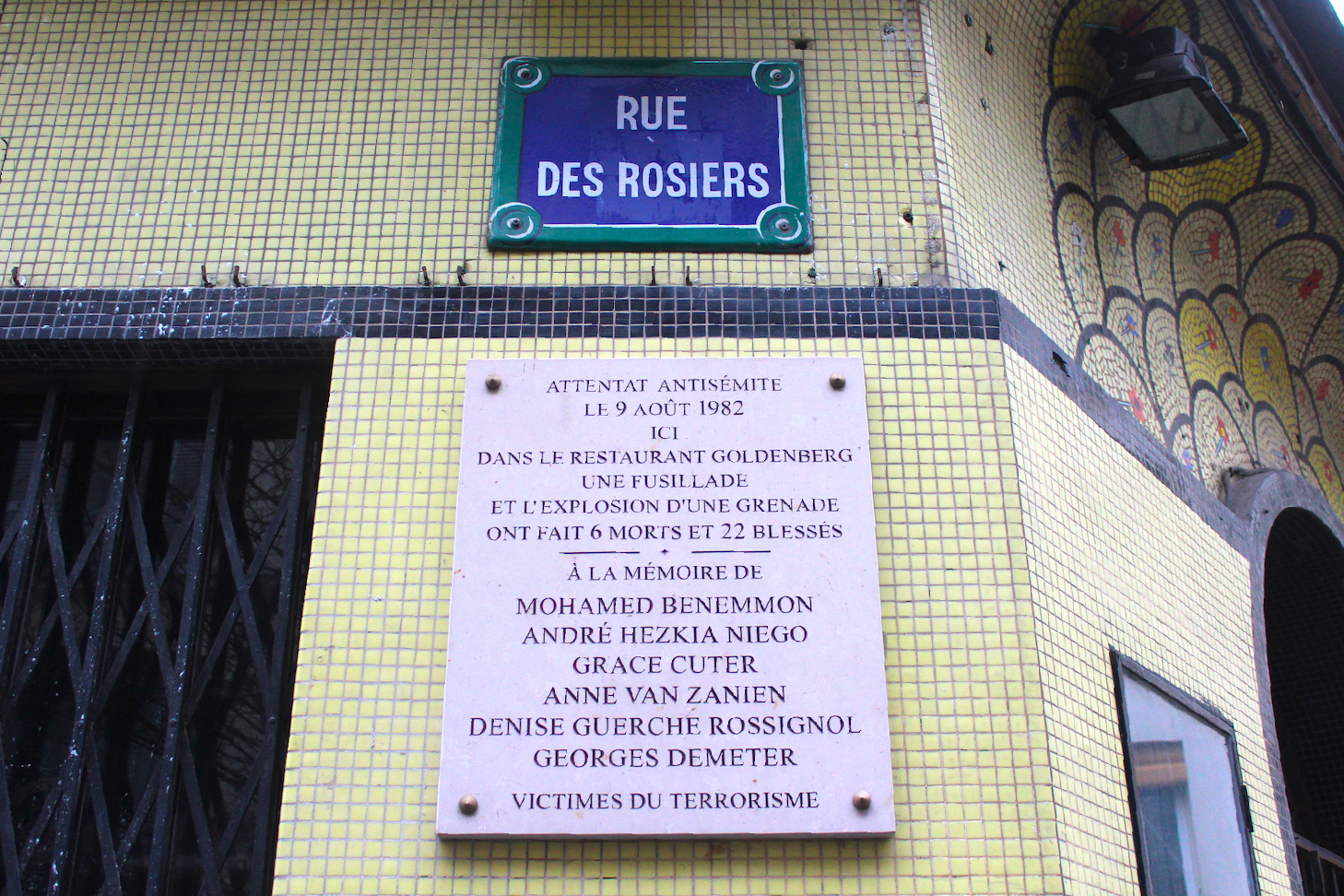 By Toni L. Kamins ©
Toni L. Kamins is a freelance journalist, and former editor. She is also the author of the Complete Jewish Guide to France and the Complete Jewish Guide to Britain and Ireland (St. Martin's Press). You can learn more about her and her books here: www.tonikamins.com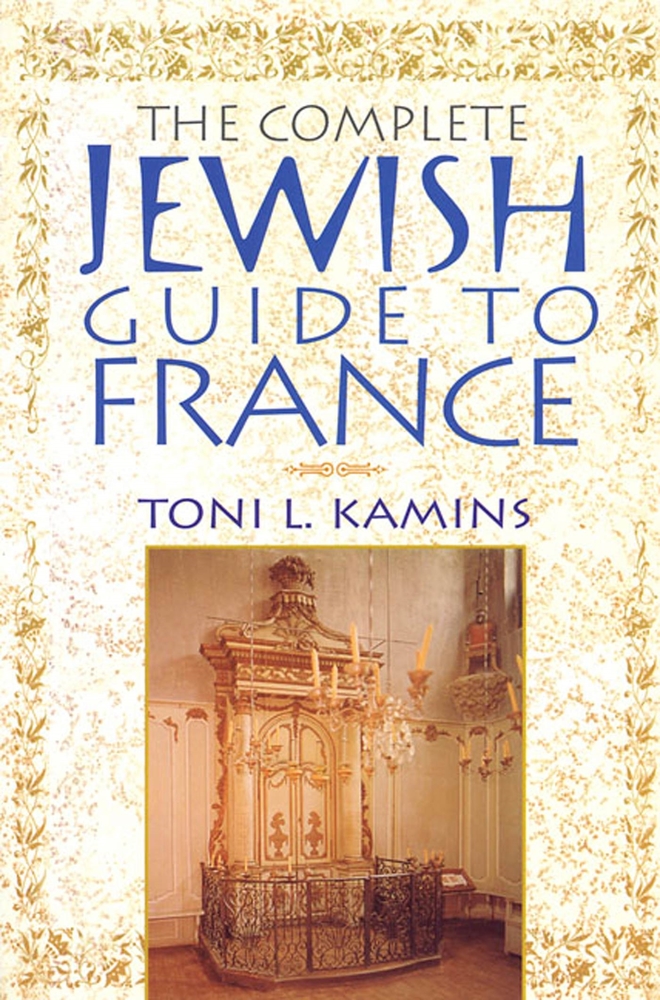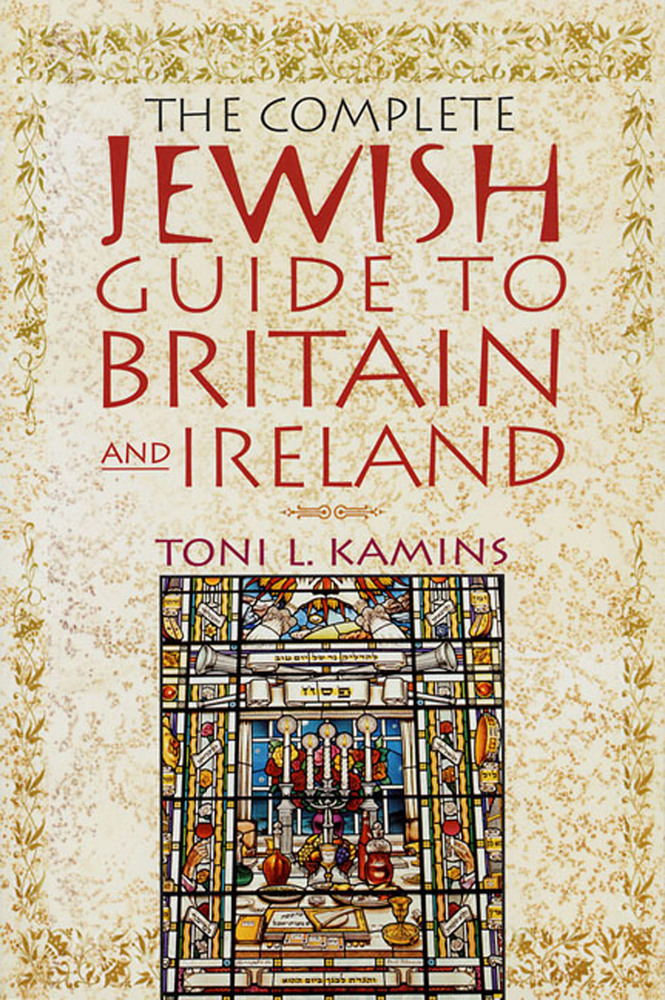 There have been Jews living in Paris on and off since the region was conquered by Rome in the first century BC. Small Jewish communities in those early centuries could be found in what is now the fifth arrondissement in an area just south of the Seine near where the Church of St. Julien le Pauvre now stands. There is some evidence to suggest that a synagogue once stood on the same site.

In the tenth and eleventh centuries, there was a small Jewish community on rue de la Harpe between rue de la Huchette and rue Saint Severin and then on a street called rue de la Vielle Juiverie (Old Jewry street) that lay between the present rue Saint Severin and rue Monsieur le Prince. At the corner of Blvd St. Michel and rue Monsieur le Prince there was a Jewish cemetery, and nearby a synagogue. Another Jewish cemetery was located on the tiny rue Pierre-Sarazin just off Blvd. St. Michel.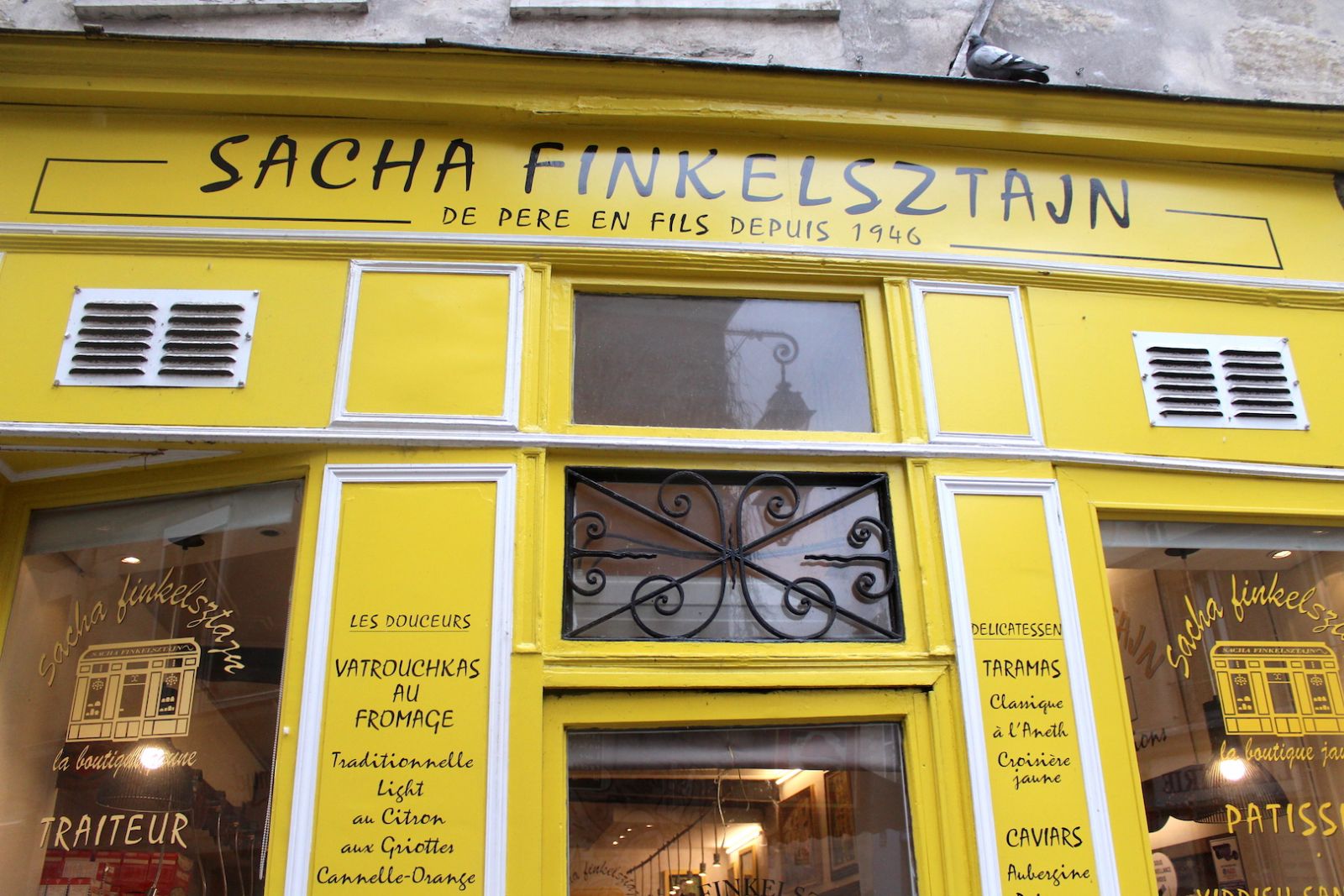 By the twelfth century when Benjamin of Tudela (in Spain), who traveled all over the known world and chronicled its Jewish communities, came to Paris he was able to call it Ha-ir Hagedolah (Hebrew for 'that great city'). The Jewish community, which was then living on the Ile de la Cité, would have greeted him and he would have stayed with them in the Jewish quarter – an area within rue de la Cité (then called rue des Juifs), Quai de la Corse, and rue de Lutece. Place Louis Lepine, where the Marché aux Fleurs now stands, was the site of the community's synagogue.

A late twelfth century Jewish community also could be found in the area delineated now by rue de Moussy, rue du Renard, rue Saint Merry, and rue de la Tacherie, and also on the Petit Pont. In those days, Paris' bridges were just like streets and were covered with houses. Indeed at the time Jews lived on many other streets and there were place names such as Moulin aux Juifs (Jews windmill), Ile aux Juifs (Jews Island), and Cour de la Juiverie (Jewish court). By the thirteenth century the community had moved to the Marais (now the third and fourth arrondissements) where they lived at the time of the expulsion of 1306.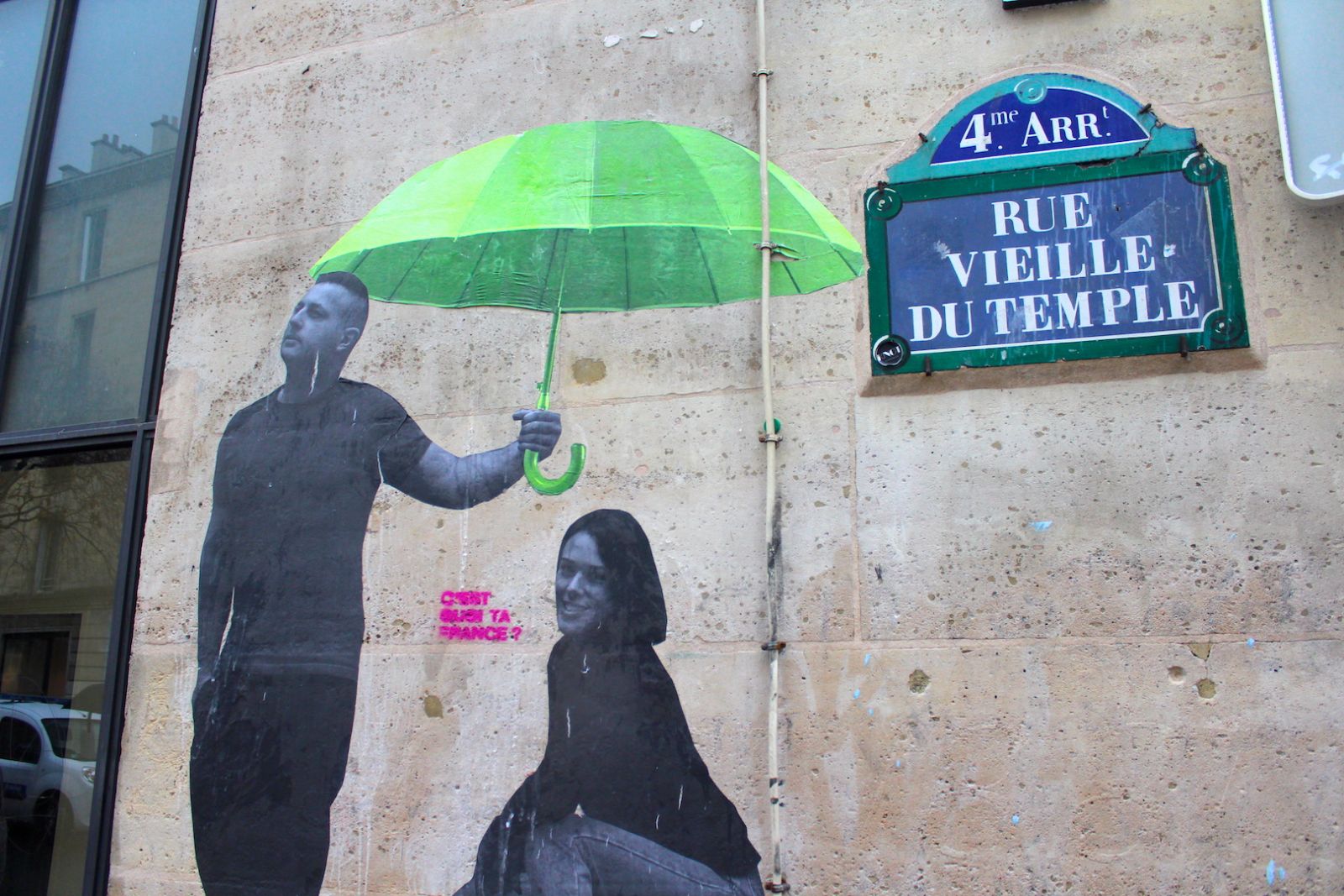 During the periods between expulsions Paris' rabbinate was highly regarded in the Jewish world. The city was home to a number of noted Jewish scholars among them Rabbi Shlomo ben Meir known as the RaSHBaM, Rabbi Jacob ben Meir Tam, Mattathias Gaon, Chaim ben Hananel ha Kohen, Elijah ben Judah, Jacob ben Simeon, and Rabbi Yehiel of Paris, the thirteenth century head of Paris' distinguished yeshiva (rabbinical academy).
When Jews began to return to Paris following emancipation in the early nineteenth century they settled again in the Marais.
While Paris has been a place of Jewish prosperity, scholarship, and greatness; it has also seen a lot of Jewish tears. For centuries the Jewish community lived within France only at the sufferance of the king. Expulsions were common, and it was not until the French Revolution and then Napoleon Bonaparte that Jews finally had some measure of civil and religious freedom.
Today visitors will find Jewish communities throughout Paris and its environs, but the largest Jewish neighborhoods are in the 4th, 9th, 11th, 13th, 19th, and 20th arrondissements. And indeed when you walk around Paris Jewish history is all around – if you know where to look.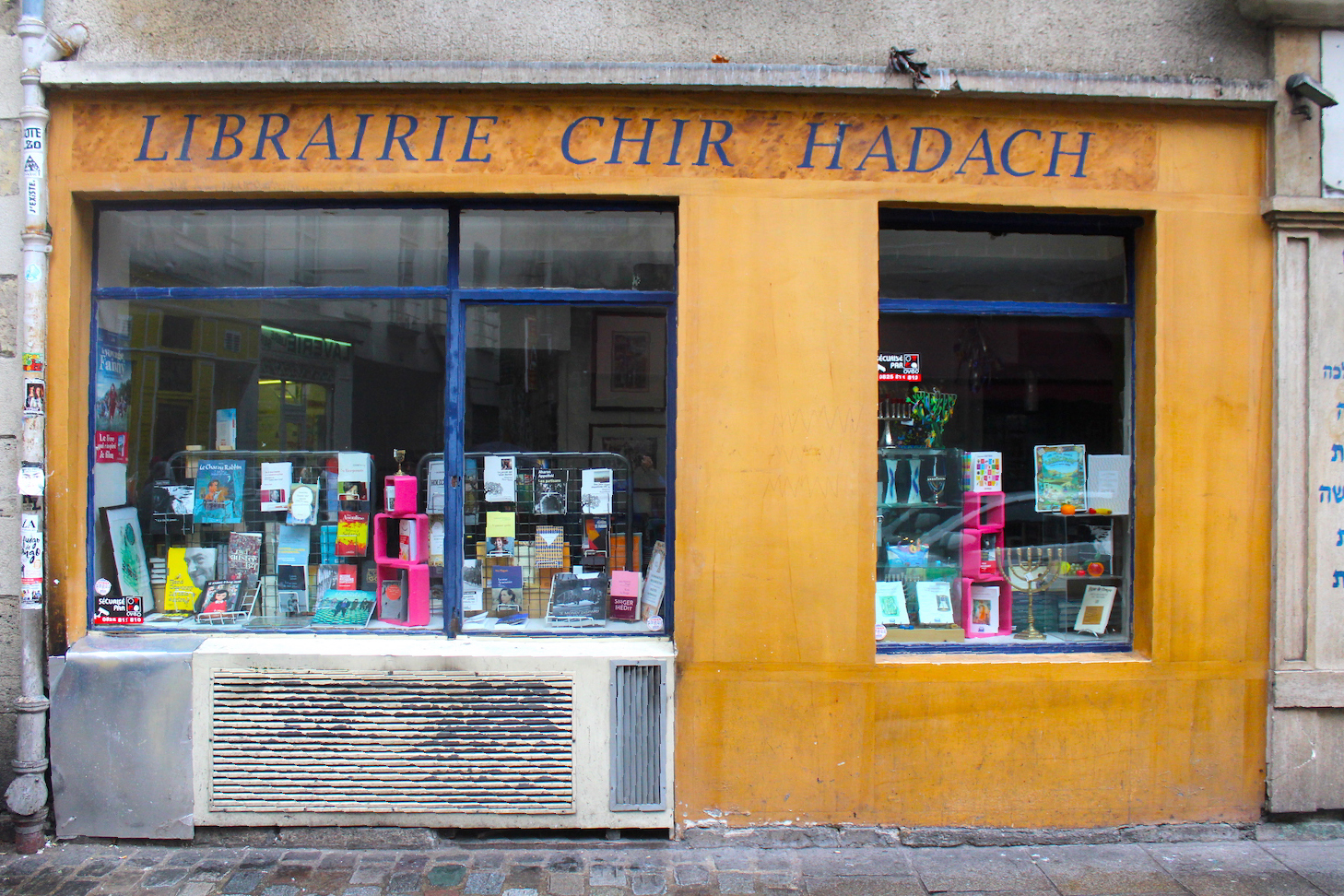 Jewish Marais walking tour : start at the Ile de la Cité
The city's most famous Jewish neighborhood is in the Marais and is known as the Pletzl – Yiddish for little Place. This 4th arrondissment district (Metro: St. Paul) has been home to Jews on and off since the thirteenth century. Today, though gentrification has made this one of the city's most fashionable quarters, it is still heavily Jewish and has been for nearly one hundred years.

Up and down rue des Rosiers between rue Malher and rue des Hospitalières-St.-Gervais, as well as on the streets off rue des Rosiers, you will find Jewish restaurants, bookshops, boulangeries and charcuteries along with synagogues and shtiebels (small prayer rooms – Oratoire in French).

The square in front of Notre Dame, known as the Parvis, is the place from which all distances in France are measured.
Notre Dame de Paris
Notre Dame de Paris is one of the most famous sights in all Paris and certainly one of the most spectacular. Its imposing stone façade, towers, and flying buttresses have been painted and photographed from every conceivable angle. It may surprise you that this standard bearer of the Roman Catholic Church in France also holds some interest for Jews.
In front of the cathedral you can easily see two female figures on either side of the central portal: They are known as Ecclesia (on the left) and Synagoga (on the right). Ecclesia, a beautiful woman wearing a crown, represents the Roman Catholic Church; Synagoga, a woman with a bowed head, shattered staff, the broken tablets of the Ten Commandments at her feet, and a serpent around her eyes represents Judaism. These two figures are common in church architecture throughout much of Europe and represent the age-old religious conflict between Christianity and Judaism.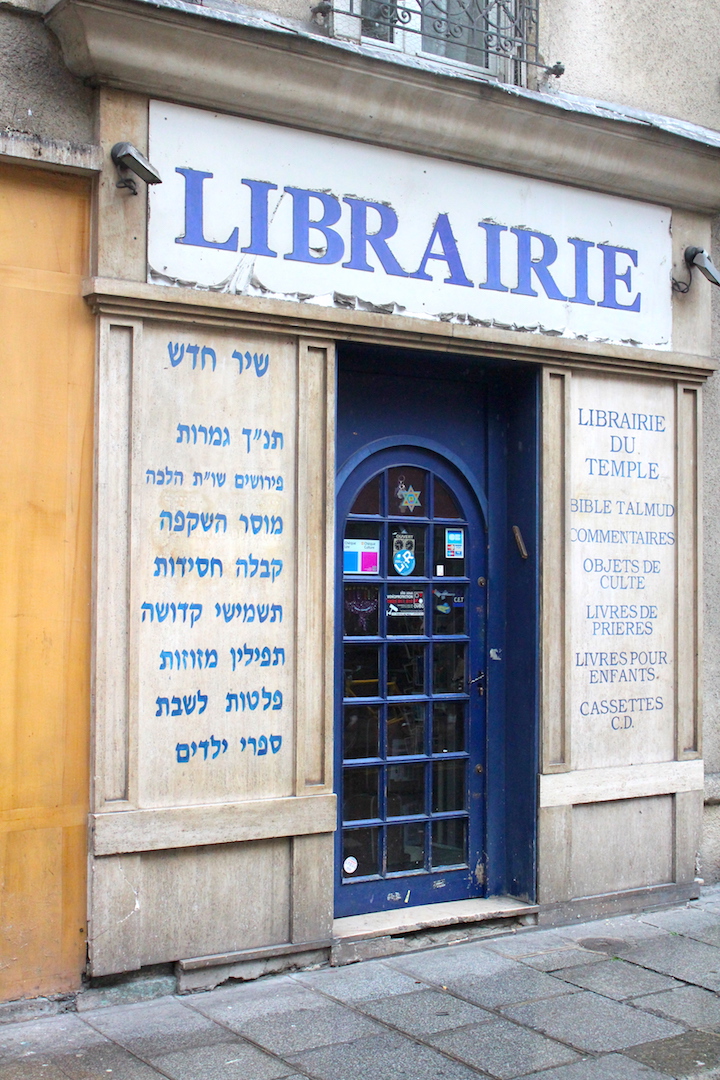 Memorial to the deported
Behind Notre Dame across rue de l' Archeveché, is Square de l'Ile de France. A small gate on the right side of the Square leads to a memorial to the unknown World War II deportee. Inside are the names of the German death camps where 200,000 French men, women, and children, Jews and Christians, were murdered. As you leave, the French words above the door speak volumes – "Forgive, but do not forget!"

Exit the square, turn right, and walk along rue de la Archeveche to the Pont St. Louis (a foot bridge), which will be on your right. Cross it and you'll be on the Ile St. Louis, one of Paris' most charming neighborhoods. This is a good place to stop and just enjoy the city around you, or take a stroll up and down rue St. Louis-en-l'Ile, stop for a snack, or just take in the atmosphere.

Once you have crossed the bridge, bear left onto rue Jean-du-Bellay and continue on as it becomes Pont Louis Phillipe. Walk across the bridge to the other side of the Seine and continue as the street becomes rue du Pont Louis Phillipe. At rue de Hotel de Ville make a right turn, walk one block, and turn left onto rue Geoffrey l'Asnier.

At # 17 is the Memorial of the Unknown Jewish Martyr (Tel: 01-42-77-44-72). This is one of the most moving Jewish sites in Paris. It stands as a memorial to the nearly six million Jews who were murdered by the Germans and their accomplices. Begun in Grenoble during World War II as a means of documenting German atrocities, the museum has been expanded over the years since it was built in 1956 and contains displays of documents and photographs of Nazi camps. The building also houses a library and archives and is a valuable research institution. (Note: at press time the memorial is closed for renovation.

Exit the memorial onto rue Geoffrey l'Asnier and turn left. Walk to the end of the street, turn right onto rue Francois Miron and then left onto rue Tiron. Walk the short distance to rue de Rivoli, cross the street, and turn right until you get to rue Pavee.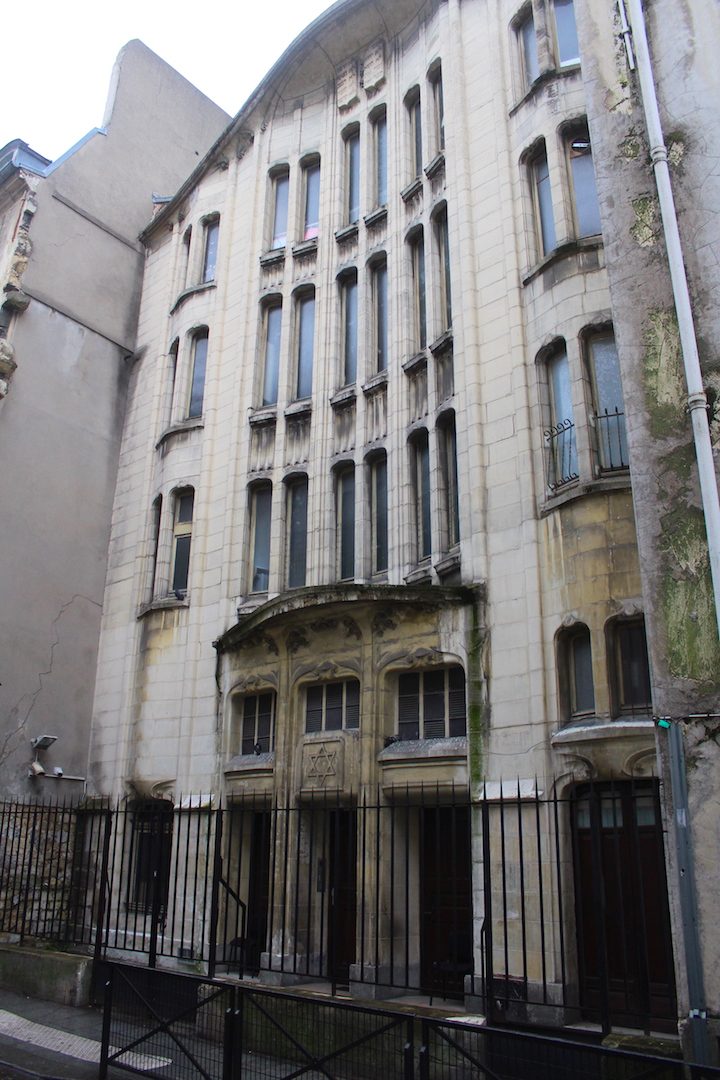 The Pletzl
You will find many Jewish shops and restaurants here. Jews have lived around here since the early twentieth century, but this was a Jewish neighborhood in the middle ages too. Known as La Juiverie (the Jewry) in the thirteenth century, it was a thriving and fairly self-sufficient community complete with synagogues, cemeteries, and food manufacturers. Some of the street names from that early period survive.

Until the late seventeenth century this district was full of grand mansions and beautiful vistas – the center of residential life for Paris' movers and shakers. But in the 1680s the French court moved from the Louvre (then a royal palace) to Versailles and the rich and powerful moved away from the Marais in order to be closer to Court. As is the case of many fashionable neighborhoods throughout history and throughout the world, the exodus of the moneyed classes signaled the decline of the Marais as a desirable spot to live.

When the nineteenth century brought industrialization to Western European cities, the mansions of the Marais were carved up into small apartments and workshops. It wasn't long before crowded conditions became even more so as hovels cropped up in courtyards, in the fronts of houses, and even on rooftops. The once glitzy Marais had become a fetid slum with precious little sunlight shining through. Many of the residents were Jews, the descendents of those who had been expelled from France in the twelfth century by Phillipe-Auguste.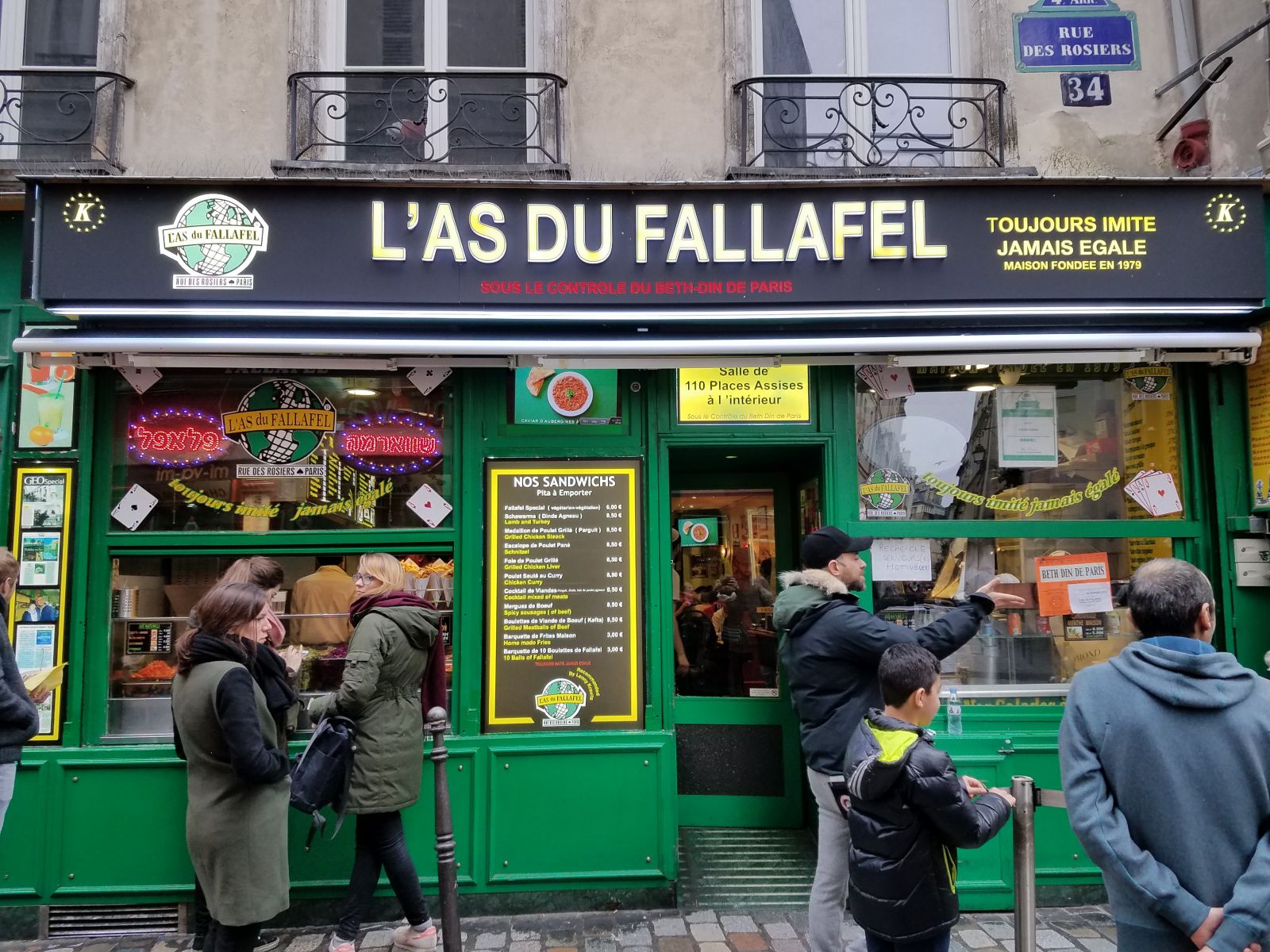 But look around you. Urban history has interesting twists and turns. The Marais is now one of Paris' trendiest quarters and real estate prices here are very high as successful artists, media types, and celebrities vie for a piece of this historic area.
Paris' new mayor, Bertrand Delanoe (elected in 2001) is trying to improve this area and solve the traffic problem by turning some streets into a pedestrian district.

As one can guess there is considerable debate about what should or should not be done. Some have greeted the plan with enthusiasm, while others fear that that this piece of old Paris and of Jewish Paris will be destroyed as a result.
As you walk look for plaques on some buildings commemorating individuals and families who were deported and did not return.
Turn left on to rue Pavée. At number 10 is Agudath Hakehilot, an orthodox synagogue. Designed byHector Guimard, the Art Nouveau architect and decorator famous for the Paris metro stations, and built in 1914, this is the largest synagogue in the Pletzl. Guimard's wife, an American, was Jewish and with the rise of Nazism they left France for the United States. On Yom Kippur 1940 it was dynamited by the Germans, but has since been restored and is now a national monument in addition to playing a key role in the community.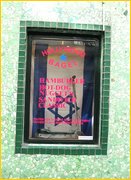 Continue along rue Pavée and turn left onto rue des Rosiers. Along this narrow, ancient street you will find kosher and Jewish style restaurants cheek by jowl with Jewish bookshops, small synagogues, prayer rooms, and kosher boulangeries and charcuteries. You will also see trendy shops, a sign of the increasingly gentrified nature of the neighborhood.
On your left, off rue des Rosiers, is rue Ferdinand Duval, until 1900 rue des Juifs. The rear of the courtyard of number 20 (the door may be locked), contains a sixteenth century Hotel Particulière (private house) known as the Hotel des Juifs. Now owned by an artist, it is a remnant of a Jewish community of the eighteenth century composed of Jews from eastern France and Germany.
Retrace your steps back to rue des Rosiers, turn left, and continue to rue des Ecouffes (street of kites – a bird of prey and an archaic and derisive term for pawnbroker). There are a number of orthodox synagogues along this short street. Notice the posters of the late Lubavitcher Rebbe, Menachem Mendel Schneerson. Many Lubavitcher Hasidim live in this neighborhood and their worldwide followers are a strong presence here and elsewhere in Paris.
Go back to rue des Rosiers, turn left, walk to rue des Hospitalières-St.-Gervais, and turn right. Number 6 is a Jewish boys school. The plaque on the wall commemorates the students and teachers who were sent to the internment camp at Drancy (outside Paris) and then to Auschwitz where they were murdered. One hundred sixty five boys were deported from here despite the headmaster's efforts to save as many as he could.
The final stop on the walk is the Museum of Jewish Art and History. (71, rue de Temple), Metro: Hotel de Ville. Musee de l'Art et d'Histoire du Judaism, www.mahj.org). Opened to much publicity in December 1998, the museum is dedicated to the celebration of Jewish life in the extensive picture exhibits and collection of ritual objects.
From 6, rue des Hospitalières-St.-Gervais walk up to the end of the street where it meets rue des Francs Bourgeois and turn left. Continue along as the street becomes rue Rambuteau on the other side of rue des Archives. Turn right onto rue de Temple. (note: don't confuse rue de Temple with rue Vielle du Temple, which is also in this same area). The Museum of Jewish Art and History is on the left side of the street in the Hotel Saint Aignan.
LE MAHJ : Le Musée d'Art et d'Histoire du Judaïsme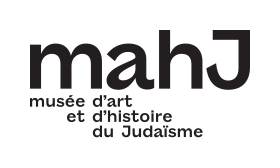 Musée d'Art et d'Histoire du Judaïsme - Hôtel de Saint-Aignan
71-75 Rue du Temple, Paris, France
01 53 01 86 53
Rambuteau
https://www.mahj.org/fr
https://fr-fr.facebook.com/mahjparis/
Vers 1580, Henri de Mesmes, Seigneur de Roissy s'était porté acquéreur de plusieurs maisons à l'emplacement desquelles il avait fait bâtir l'hôtel de Roissy. Le premier de ses petits-fils, Henri, reçu l'hôtel de Montmorency en héritage (au numéro 62, aujourd'hui disparu). Le second, Claude de Mesmes, comte d'Avaux, fut diplomate pour le compte du Cardinal de Richelieu. Il devint ensuite surintendant des Finances de Mazarin avant d'être envoyé comme plénipotentiaire de France pour la conclusion des traités de Westphalie (1648).
Claude confia à Pierre le Muet, architecte du roi, connu pour sa Manière de bâtir pour toutes sortes de personnes (1623), qui fit ériger un somptueux hôtel entre cour et jardin. La demeure fut bâtie entre 1644 et 1647 sur une parcelle pour le moins irrégulière. Le corps de logis en retrait fait place à une grande cour. Une aile en retour à droite fait face à un mur renard qui masque un pan de l'ancienne enceinte de Philipe Auguste (muraille de Paris). Le portail laisse apparaitre quatre têtes d'hommes ailées, appelées têtes d'Indiens. Les quatre façades sont chacune surmontées d'un écusson aux armes d'Avaux (Claude de Mesmes).
L'hôtel est acheté en 1688 par Paul de Beauvilliers, duc de Saint-Aignan, ministre d'Etat et gendre de Colbert. Il fait aménager la galerie en appartements et confie l'entretien des jardins à André Le Nôtre, rendu célèbre pour l'aménagement du parc et des jardins du château de Versailles. En 1792, suite à la Révolution, l'hôtel est saisit et mis sous séquestre. L'endroit abrite le siège de la 7e municipalité en 1795 puis la mairie du 7e arrondissement de 1806 à 1823 avant d'être dénaturé au cours du XIXe siècle par des activités commerciales. La distribution intérieure, notamment, fut modifiée par l'ajout d'étages supplémentaires et des artisans juifs immigrés d'Europe de l'Est d'y prendre leurs quartiers. Les grandes rafles de 1942 seront responsables de l'arrestation, de la déportation et de l'assassinat de treize habitants juifs de l'hôtel.
Acquis en 1962 par la Ville de Paris, l'hôtel fut classé l'année suivante. Deux campagnes successives de travaux de restauration eurent pour objectif de rendre au bâti son aspect d'antan. En 1998, à l'initiative de Jacques Chirac, l'hôtel est désigné pour héberger le musée d'Art et d'Histoire du judaïsme. Celui-ci retrace l'histoire des communautés juives, particulièrement en France, en Europe et en Afrique du Nord.
Rating Musée d'Art et d'Histoire du Judaïsme - Hôtel de Saint-Aignan
/ No rating
JEWISH BOOKSTORES
Bazar Suzanne - 14, rue Ferdinand Duval, Tel. 01 48 87 34 84 or 06 60 58 34 84

Bibliophane - 6, rue des Rosiers, Tel. 01 48 87 82 20

Chir Hadach - 1, rue des Hospitalières Saint Gervais, Tel. 01 42 72 38 00

Diasporam - 20 rue des Rosiers, Tel. 01 42 78 30 50

JEWISH KOSHER RESTAURANTS

Les Tables de la Loi - 15, rue Saint Gilles, Tél. 01 48 04 38 02.

Essen Bench - 8, rue Pavee, Tel: 01 42 71 50 00

La Piccola Strada - 5, rue des Ecouffes, Tel: 01-44-54-94-60

Contini - 42, rue des Rosiers, Tel: 01 48 04 78 32

L'As du Falafel – the most famous of all, rue des Rosiers
IS FRANCE ANTI-JEWISH ?
Is France anti-jewish ? The answer is not simple. Yes France has had a terrible history with the Jews living within its borders, with its Jewish citizens, and with the Jewish people in general.
Jews have lived in France roughly since the fifth century and for most of that time they were subject to government-sponsored vilification of their faith, mass expulsions, forced conversion to Roman Catholicism, crippling taxation, humiliating legal oaths, life in cramped ghettos, economic segregation, proscriptions from living in France's major cities, blood libel accusations and trials, and both systematic and random physical violence and murder. The end of the nineteenth and early twentieth centuries brought us the Dreyfus Affair, and World War II and the German occupation saw France collaborate with Nazi Germany in committing heinous crimes against Jewish citizens of France and Jews from other countries who were living in France.

But that does not automatically mean that the anti-Jewish violence in France of the past few years is a continuation of that shameful history. One must look at other aspects of French society.
The sad truth is that France has never wanted immigrants from North Africa and other Muslim countries. Nonetheless today France is home to over seven million Muslims.

For decades Muslims from France's former colonies in North Africa have settled in France and for all that time they have been relegated to living in the suburban communities outside Paris and other large cities. These suburbs, government housing projects, are not pleasant places to live. Unemployment is high, education is an afterthought, access to mainstream French society is nearly impossible, and being arrested for suspicion of this or that is common So it is no surprise that crime, drugs, and other social problems are rampant.
The violence against Jews and Jewish buildings that has arisen over the past three years is occurringwithin this environment and not because the French have somehow taken to anti-Jewish violence once again. And while the problem is a serious one and one that should not be taken lightly or swept under the carpet, the fact is that this violence occurs in places where tourists and visitors do not go. In other words the streets of Paris are just as safe as they always were. One should also not assume from this that every single Muslim in France is committing these terrible acts. Nothing could be further from the truth. The violence is being committed by a handful of thugs.
This is not to say that there are no anti-Semites in France. There are. But there are anti-Semites in every country just as there are people in every country who hate all kinds of people for one reason or another.
Paris, Marais district is a vibrant and cosmopolitan place where Jewish shops and residences exist side by side with art galleries, boutiques, fine restaurants of all kinds, and tourists and residents shopping and strolling and enjoying all that Paris has to offer.