Paris Running Tours with le Pavillon de la Reine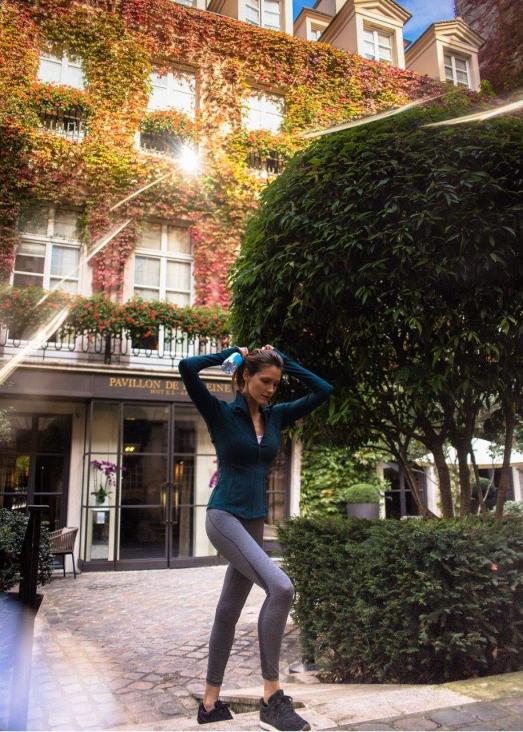 Whether visiting Paris for business or pleasure, grab your running shoes and prepare for a sightseeing experience like no other. In line with the growing industry trend for health and fitness programs, Le Pavillon de la Reine is launching a new partnership with Paris Running Tours. City running tours are the perfect way to combine the twin joys of sightseeing and exercise, for those who don't want their workout routine disrupted whilst away – a great way for time-crunched travellers to break out of the hotel gym. Led by an experienced, English-speaking guide, guests will be able to marvel at the city's wide boulevards and architectural gems, all whilst keeping fit.
Paris Running Tours are private and tailor-made, exclusively for guests of Pavillon de la Reine – available in distances of 8, 14 or 20 kilometres, and adapted to pace and running ability. The hotel's signature 8k route will explore the buzzy Marais district, embarking on an exciting trail that whizzes through the heart of Paris and offers spectacular river views.
Departing from the hotel - guests will head towards Hôtel de Ville – past the Louvre and banks of the river Seine – onto the Musée d'Orsay – and through the peaceful Tuileries gardens - looping back towards Palais Royal and Les Halles – and passing the Pompidou centre on the final stretch. Those keen to discover an alternative district, beyond the traditional tourist track, can have their route specially designed and customised in advance. Other highlights routes include the Champs-Elysées, the Grand Palais, the Luxembourg gardens, Notre-Dame Cathedral and of course, the iconic Eiffel Tour. After pounding the pavements, guests will retreat to the hotel spa for some well-deserved R&R. The specially designed Muscular Relief Treatment instantly relieves and soothes tired muscles, offering deep tissue therapy to aid recovery. Relaxed and refreshed, guests can spend the rest of their stay indulging in the food and wine delights of Le Marais… guilt free!
This is the ultimate way to discover - or rediscover - Paris and all its secrets, covering a distance that makes the city's most iconic sights accessible, in just a couple of hours.
Paris Running Tours with Le Pavillon de la Reine start from 345€ per person, based on two people sharing a Classic Double Room, an 8k Paris Running Tour and two x Muscular Relief Treatments in the spa. Subject to availability.
www.parismarais.com/en/marais-hotels/luxury-4-star-hotels/hotel-spa-le-pavillon-de-la-reine.html