Celebrating Bastille Day with Firemen in Le Marais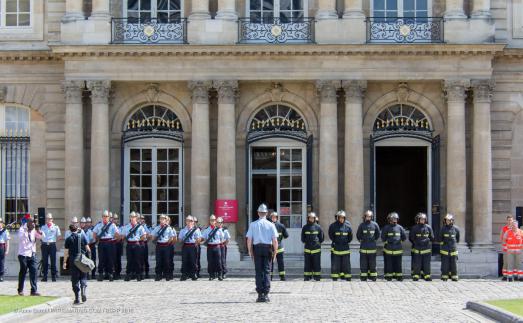 We are honoured to be sharing with you the work of Parisian photographer Anne Barot who joined us here at PARISMARAIS.COM for an exceptional event that took place in the magnificent gardens of The Hotel de Soubise, Headquarters of The French National Archives.
A lucky few were allowed to witness the ceremonial transfer of command of authority held at the Archives Nationales in Paris on June 25, 2015 by Lieutenant-Colonel BOUTOLLEAU, for the change of command between fire chief Sébastien Latour and fire chief Bertrand Sénèque in the Fire and Rescue 11th Company. This event only takes place once every 2 years in this exceptional historic location.

Just to remind you that in two weeks' time there will be another exciting event at Le Marais Fire station, which is the old Hotel de Chavigny built by Mansart, architect of the Château de Versailles.
Join us at the traditional, famous, and popular "Bal des Pompiers" in Le Marais which will be taking place on 13th and 14th July; two nights of excitement, fun, dancing, drinking, socialising, meeting new people...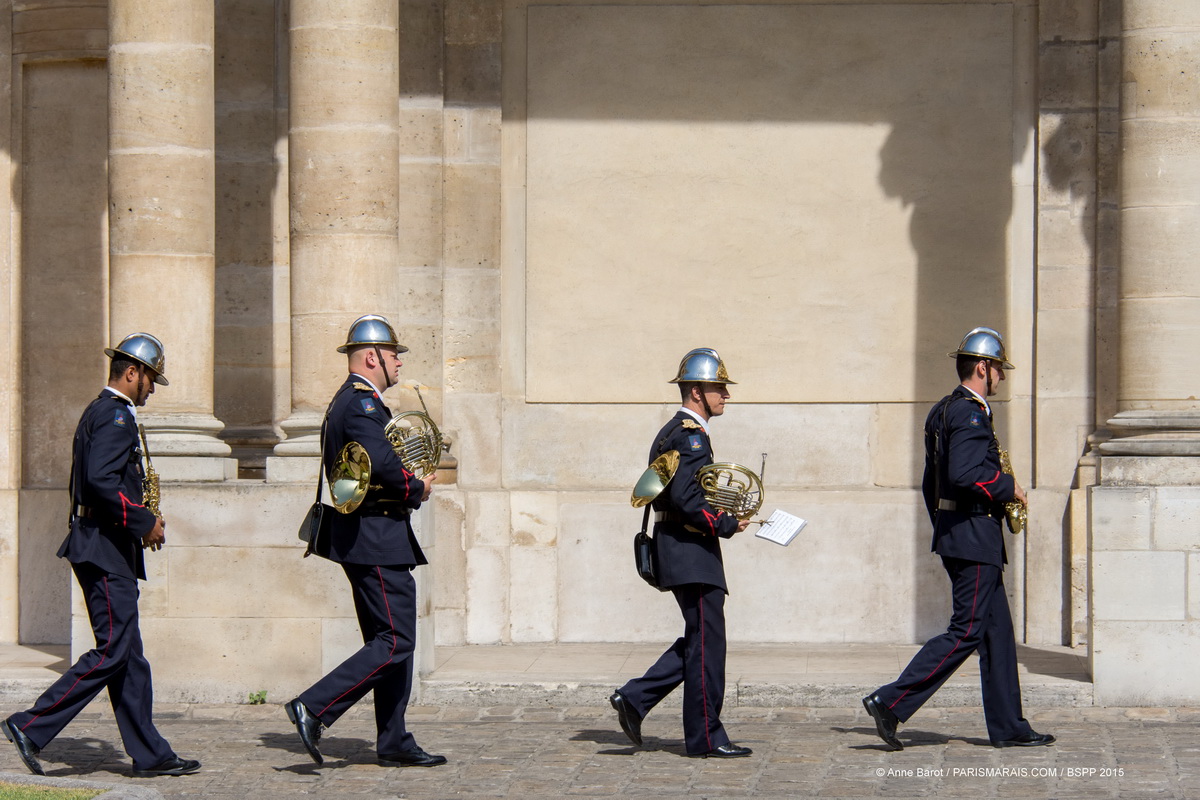 Top DJ's will provide a fantastic sound in the two courtyards, from classic disco tunes to the latest dance music, in a bubbly atmosphere enhanced by Champagne at an unbeatable price.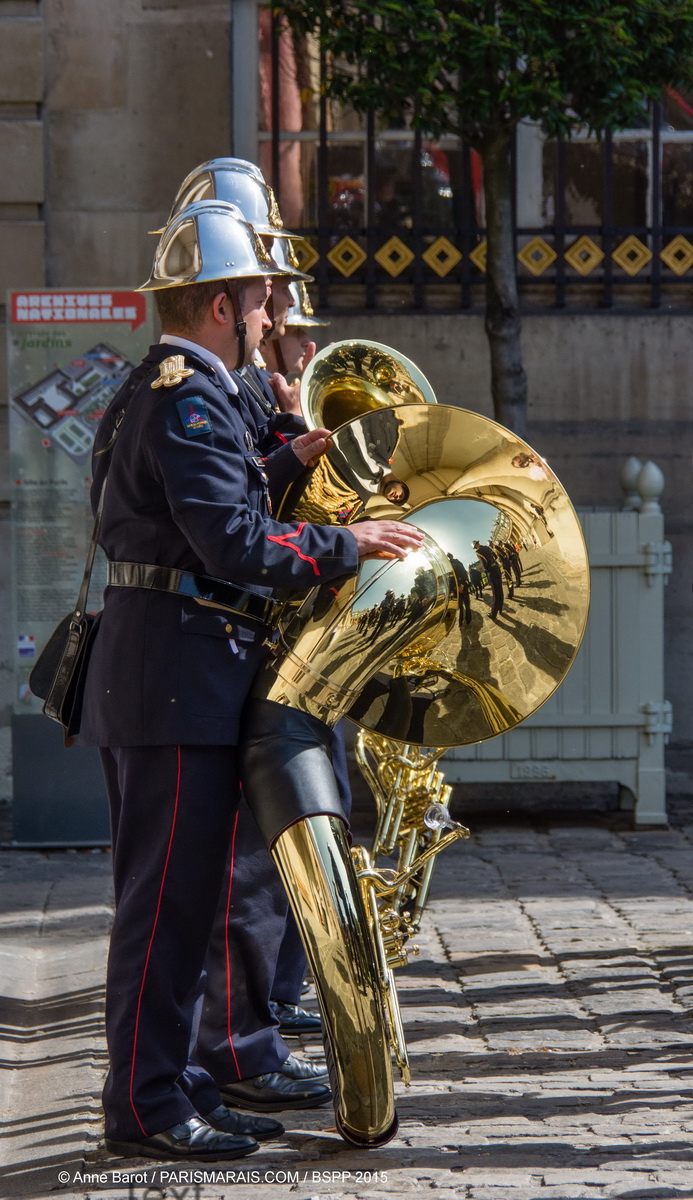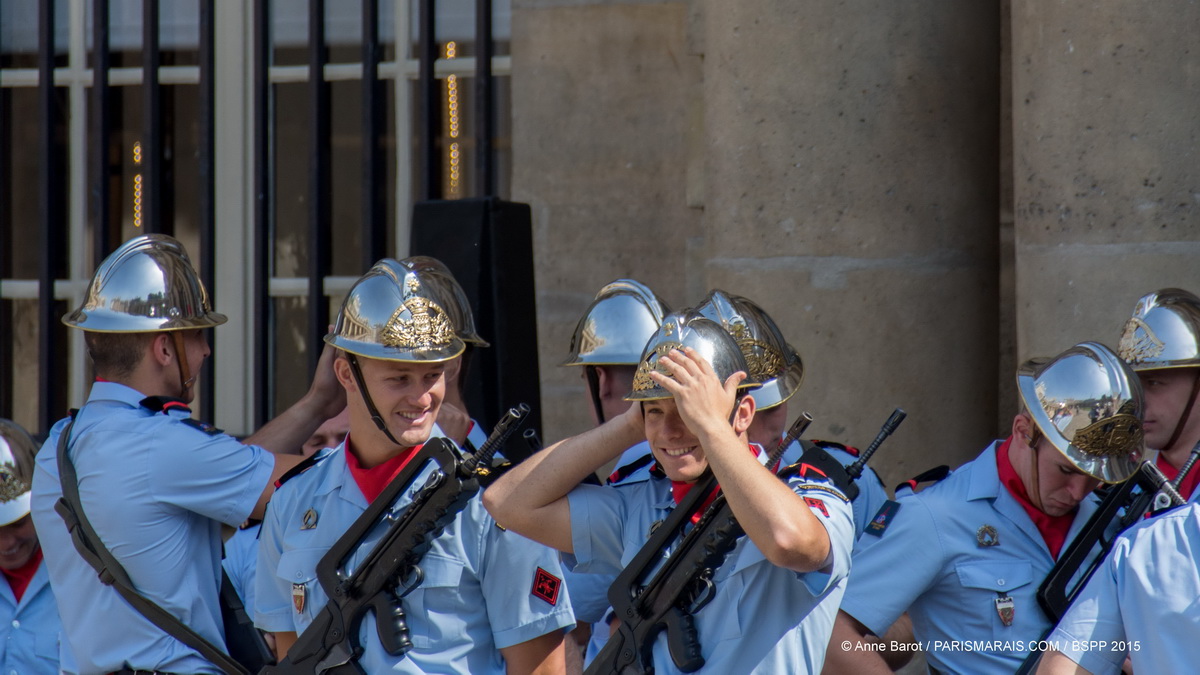 SPECIAL HOTEL DEAL TO ENSURE YOU ENJOY THE PARTY

THE HOTEL SAINT PAUL LE MARAIS
To make the most of the party, PARISMARAIS offers you the exclusive option of being a VIP guest at the Ball, by staying in the charming three star hotel facing the firehouse, the HOTEL SAINT PAUL LE MARAIS. Once you have booked, you'll be given a special card to skip the queue at the entrance of the Ball. Three nights at Hotel Saint Paul + a VIP Pass to the Firemen Ball for 399 euros (double room) or 299 euros (single room) all-inclusive + late check-out on your departure day. Book right now to be sure to get one of the 25 rooms available and your VIP access pass.

THE HOTEL DE LA BRETONNERIE will also offer you a special deal: stay 4 nights and pay for 3 nights ! Book right now
Check out previous years' events and discover the complete History of the Paris Fire Brigade. Now prepare your suitcase and your most outrageous outfit to experience the real spirit of Le Marais !