3rd district Paris city hall wearing colors of France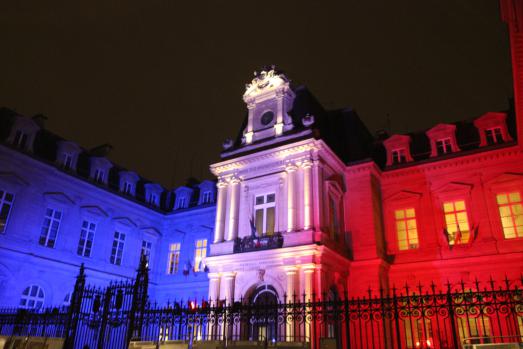 After these terrible terrorist attacks of Nov 13th, the Eiffel Tower as many monuments all around the World has been enlighted into blue, white and red; colors of the french national flag.
The 3rd district (North Marais) city hall is also enlighted with the same colours. This city hall is located only few steps from the Republic Square, another symbol of the Revolution and people's resistance . It was built on the place where Louis the 16th and queen Marie-Antoinette where jailed. This part of Le Marais offers a rememberance of french history at every crossroard.