10th Gay Games in Paris from 4 to 12 August 2018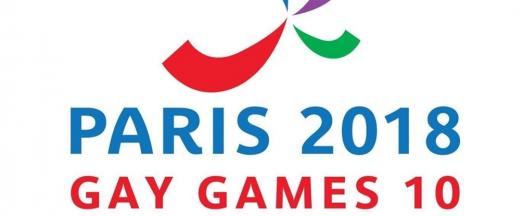 Since 1982, the Gay Games have brought together people from all walks of life, without discrimination, around the values of diversity, respect, equality, solidarity, and sharing.
With sport being a medium for togetherness and inclusion, the Gay Games are OPEN TO ALL and offer everyone the opportunity to participate in their own way.
As athletes, artists, supporters, spectators, donors, volunteers, conference participants, sponsors, or simply anyone interested in this project, everyone has a role to play at the Gay Games and help make things happen.
Rendez-vous in Paris in 2018, where we will share together some moments rich in emotion.
Buy your tickets directly on the Gay Games website : paris2018.com/tickets/