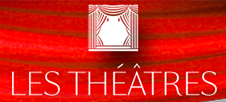 Hotel Les Theatres
98 Rue de Cléry, Paris, 75002
Best rates guaranteed with PARISMARAIS.COM. Free PARISMARAIS map offered to all guests.
Hotel Les Theatres
Imagine-se… ao abrir a porta do Hotel Les Théâtres, mergulhando em um universo em que você é, a um só tempo, ator e espectador!
Ator da sua estadia em Paris, em um ambiente elegante e caloroso, e espectador confortavelmente acomodado em nossos belos quartos, deixando-se mimar por uma atenciosa equipe.
Em todo o hotel, assim como em nossos quartos Classique, Supérieure e Suíte, cabe a você o papel desempenhar o papel principal em um cenário em que cada detalhe da composição foi cuidadosamente escolhido para recriar o ambiente de três grandes mestres do teatro: Molière, Feydeau e Cocteau.
Só lhe restará decidir em qual registro você prefere evoluir… Entretanto, seja qual for a sua escolha, o desenlace certamente será feliz e memorável, tamanha a nossa vontade em lhe cobrir de atenção ao longo de toda a sua estadia em nossas características instalações.