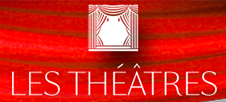 Hotel Les Theatres
98 Rue de Cléry, Paris, 75002
Rooms starting at 79€
Best rates guaranteed with PARISMARAIS.COM. Free PARISMARAIS map offered to all guests.
Hotel Les Theatres
Just imagine opening the door of the Hotel Les Théâtres and finding yourself immersed in a world in which you are both performer and audience at the same time!
Throughout the hotel as well as in our Classic, Superior and Suite rooms, our guests play the prestigious title role amidst a setting in which every detail is carefully chosen to recreate the atmosphere of theatre and pay homage to three of its greatest geniuses; Molière, Feydeau and Cocteau.
Then relax as a spectator and enjoy the comfortable and appealing surroundings in which you find yourself. You decide the theme of your accommodation, and choose the backdrop most suitable to your role.
But whatever your selection, the outcome cannot be anything other than happy and memorable, as we offer a warm and elegant atmosphere in which you can give yourself over to the pampering of our attentive staff. We are certain you will wish to return for an encore!