Marais VIP Cabriolet & Champagne Nightdrive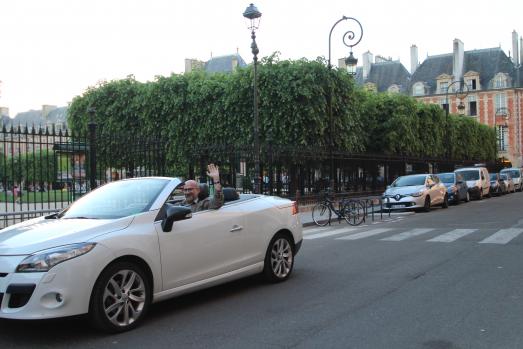 Guided visits by the PARISMARAIS.COM press team, intended for journalists specializing in tourism, and culture. Discover the Marais by night, in a convertible with the wind in your hair, guided by an expert, bilingual, team of a private driver and a private guide. Discover architectural treasures from another angle by raising your eyes to the heavens. Discover the baroque and Medieval Paris, as you have never seen it before. This tour is available by reservation only, as part of a press trip or just for the pleasure to enjoy exclusive moments in a nice French cabriolet. In the preamble to this nocturnal journey, we can arrange custom receptions in places inaccessible to the public, visit privately owned art collections, discover exclusive hidden collections, as well as some beautiful private mansions. A two-hours tour of Paris the Marais from 70 euros per person (for 2/3 people maximum), including one bottle of Champagne for the two of you. All options are on request.
www.parismarais.com/en/contact-us
Watch this video to see our convertible and imagine yourself in the back seat sipping champagne while we drive you around the City of Light.