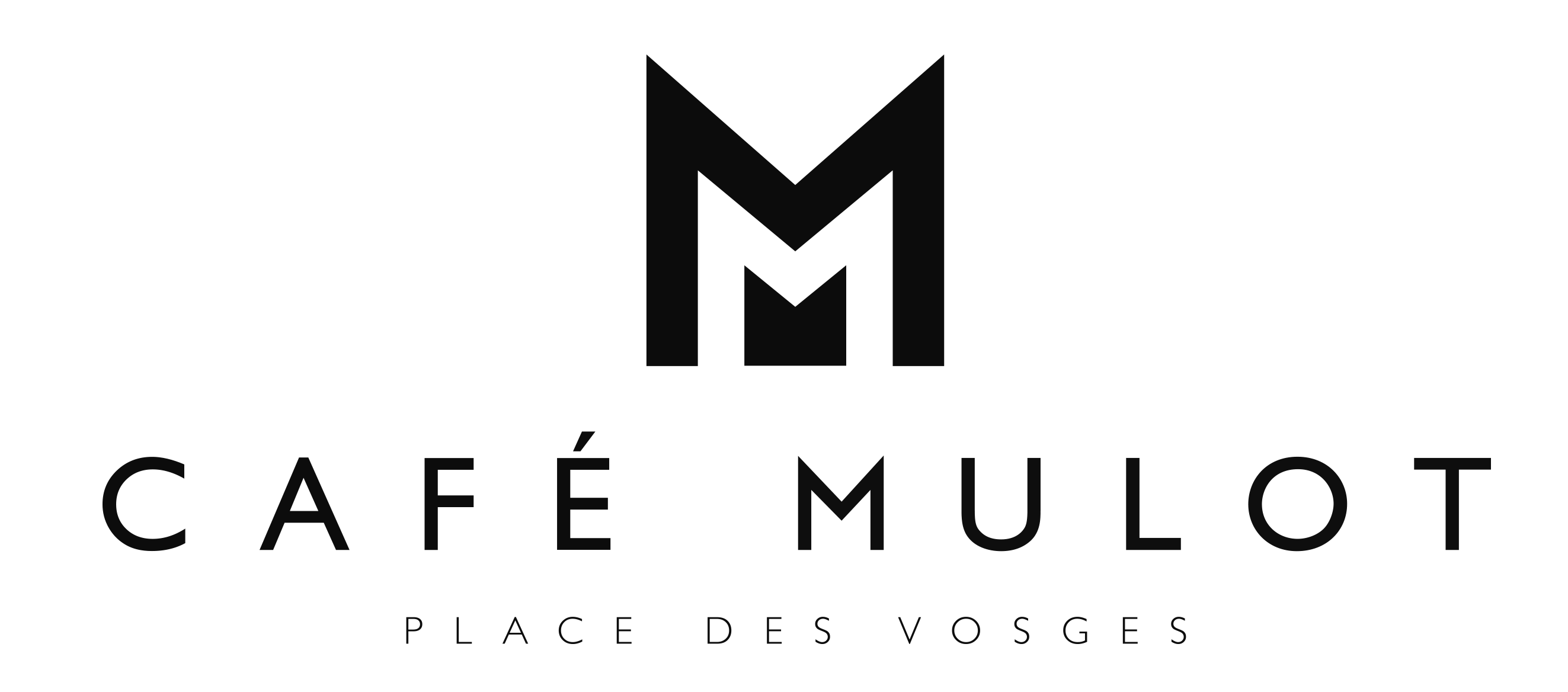 Café Mulot
6 Pl. des Vosges 6 Place des Vosges 75004 Paris
+33 1 82 83 03 80
Opening Time : Tuesday to Sunday - from 10am to 6pm
> Website
> Facebook
> Website
The Maison Mulot, pastry shop, bakery and caterer of the mythical district of St-Germain-des-Prés (76, rue de Seine), now has a place to express itself: the Café Mulot.
This café-restaurant with its romantic garden is now located in another historical district of Paris, the Place des Vosges, in the heart of the Marais, and in another cultural place: the House of Victor Hugo located at 6, Place des Vosges.
Fabien Rouillard, pastry chef from Lorraine, chef-owner of the Maison Mulot since 2016, designed this place as a romantic setting and a living place at the same time, in tribute to Victor Hugo. During the visit of the House of Victor Hugo, we rediscover the universe of this great man of letters.
The architecture and decoration of this place in the heart of the Marais, were imagined by the duo of artists Florentine and Alexandre Lamarche-Ovize and created for the Café Mulot with custom-made objects (wall lamps, ceramics), or a wall canvas as painted with charcoal, which reinterprets "Les Travailleurs de la Mer", work of Victor Hugo.