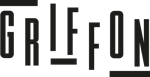 Griffon
55 Rue des Francs Bourgeois, Paris, France
Du mercredi au jeudi de 10h30 à minuit. Vendredi et samedi jusqu'à 01h00, Dimanche : midi à minuit.
Le Griffon is a hybrid, gourmet, hedonistic and cultural place. Lounge bar and informal restaurant where you can find a selection of recipes based on fresh products. Dinette on the go at the counter or at the table or in lounge mode on low tables, it is the ideal refuge to rest and eat from morning to night. Giant soups in winter, a selection of homemade salads, creative dishes served in salad bowls, cheese boards, grilled toast, tapas and desserts cooked on site. Coffees come from the Brûlerie de Belleville, a selection of craft beers and live wines, organic juices, creative house cocktails. All this in a musical atmosphere that follows the thread of the day.
The acoustics of the place have been well thought out and you feel like in a cocoon, even when the room is full. In the summer, the large terrace with trees awaits you for a gourmet break and drinks in the historic setting of the Théophraste Renaudot courtyard, which houses several historical remains. On the ground, the medieval walls of Paris, built under Philippe Auguste in the 13th century, can be seen. A tower of the historical wall has been restored and testifies to the historical past of the place. Enchanting and exotic. Soups, salads, desserts from 9 euros, dishes between 14 and 20 euros. Very reasonable and always copious.