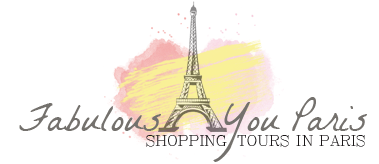 Fabulous you Paris shopping tour
> Website
FABULOUS SHOPPING TOURS IN PARIS!
Indulge yourself with a Personal Shopper in Paris and have a fabulous shopping experience in Paris! On this unique tour you will visit ultra stylish boutiques and over the top funky vintage stores in Paris's Marais neighborhood, soaking up the atmosphere of Old Paris!
Just select a theme: vintage, chic boutiques, trendy, shopping for teens or a little bit of everything!
On this tour, the historic Place des Vosges or Place de la Bastille cannot be missed for some great picture moments!
We will customize a unique shopping tour according to your taste and guide you from boutique to boutique looking for one of a kind or limited edition articles, fashion accessories, ready-to-wear pieces, jewelry, or perfumes for fabulous presents, chosen in Paris.
As you shop, get expert fashion advice on everything from how to make your outfit go from day to night, to what to wear to that all-important meeting, to how to look your very best each and every day.
After you submit your 'contact information', we'll contact you to discuss your personalized tour and to get a sense of your style and budget.
www.shoppingtoursinparis.com
linda@fabulousyouparis.com