Champagne Time at le Bar de la Veuve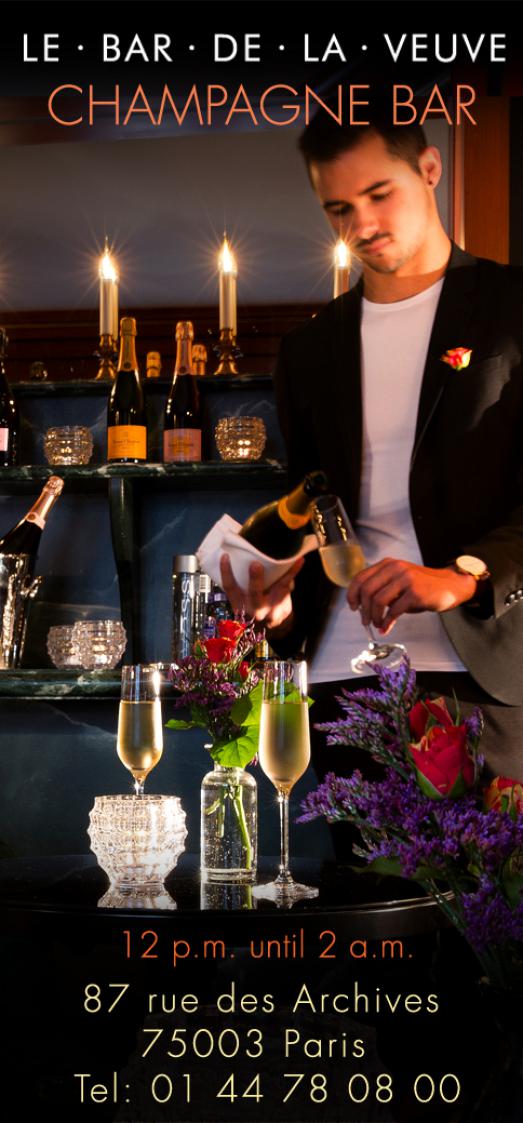 La Chambre du Marais is a unique house in the heart of the trendiest neighborhood of Paris.
In the evening, the hotel lobby transforms into Champagne Bar dedicated to the famous Veuve Cliquot: it's the Bar de la Veuve where everyone is welcome even if you are not a resident of the hotel!
La Chambre du Marais, 87 rue des Archives, 75003 Paris
Tel. +33 1 44 78 08 00
Open from 12 p.m. until 2 a.m.