THE WINTER CIRCUS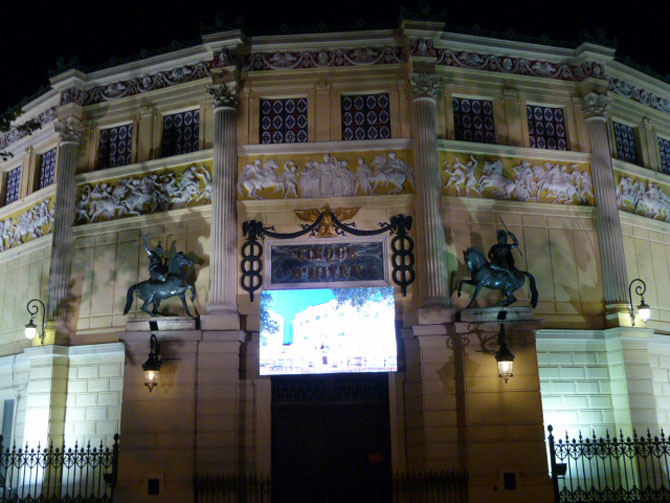 Le Cirque d'Hiver, or "Winter Circus" was built in 1852 by the architect Jacques Hittorf; he also designed the original Gare de l'Est as well as the current Theatre Marigny, which is in the gardens of the Champs Elysées and was formerly called Cirque d'Eté, or "Summer Circus". Classed as a historical building, the decoration of the facade was created by the best sculptors and painters of the era such as James Pradier and Francisque Duret.
Originally dedicated to the equestrian arts, Cirque d'Hiver became a must for circus performances in the 1920's. Spurred on by the Fratellini brothers who took over the artistic direction, then thanks to the four Bouglione brothers who followed in their footsteps in 1934, the passion for circus art has not abandoned this unique spot. The greatest artists such as Zavatta, Grock, and Pauline Borelli, the first animal tamer, have performed there and continue to do so today. Pantomime, a somewhat forgotten genre, was also performed in this space after World War II. To meet the expectations of the present public, concerts and unusual circuses such as Chinese or nautical (Crescend'O) ones are also presented.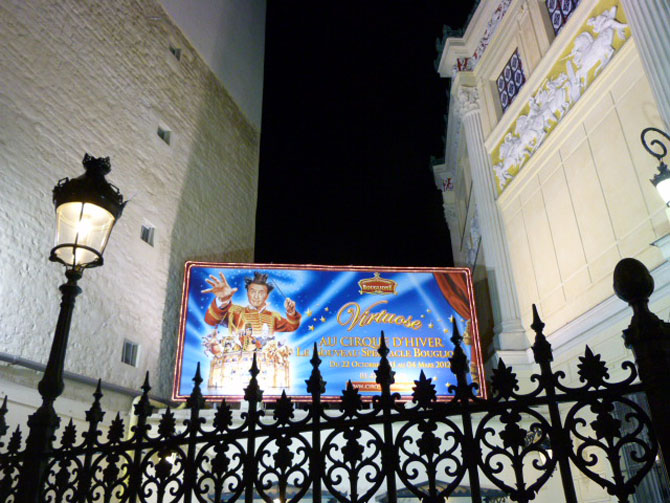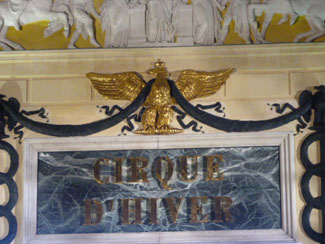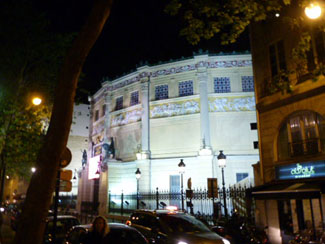 Located in rue Amelot, slightly set back from the Boulevard du Temple, the Cirque d'Hiver is on the previous site of the former fortress wall built by Charles V which protected the outskirts of the city and whose route more or less traces among others the boulevards Beaumarchais, Filles du Calvaire, and Temple. Only two arches originally pierced these walls, Porte Saint Antoine and Porte du Temple. During the reign of Henry II, several bastions were constructed to reinforce this enclosure. The site of the current Winter Circus was an important stronghold.

Close to the Winter Circus, at the corner of the present day rue Amelot and rue Jean Pierre Timbaud, stands a building classed as a historical monument possessing a beautiful facade and dating from the 18th century; it is attributed to the architect André Aubert. Continuing your walk, you reach the Boulevard du Temple, known in the 19th century as the "boulevard of crime" because of the many crime melodramas shown every night in the theaters that abounded in the neighborhood.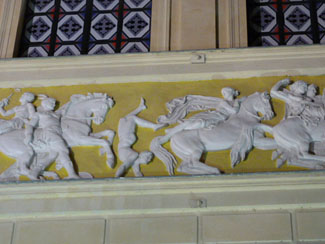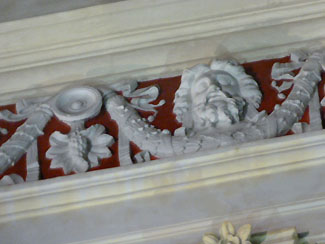 Indeed, numerous cabarets as well as theaters such as the Cirque Olympique and Folies Dramatiques enlivened this district. Many were demolished during the major redevelopment of Paris by Baron Haussmann in the 1860's. The only one to survive these changes was the Dejazet theater as it was located on the opposite side of the street. This area just outside the Haut Marais exudes a very special atmosphere; it is here that "Children of Paradise" by Marcel Carmé was filmed in 1945, considered one of the best cinematic masterpieces of all time.