Le Marais for Musicians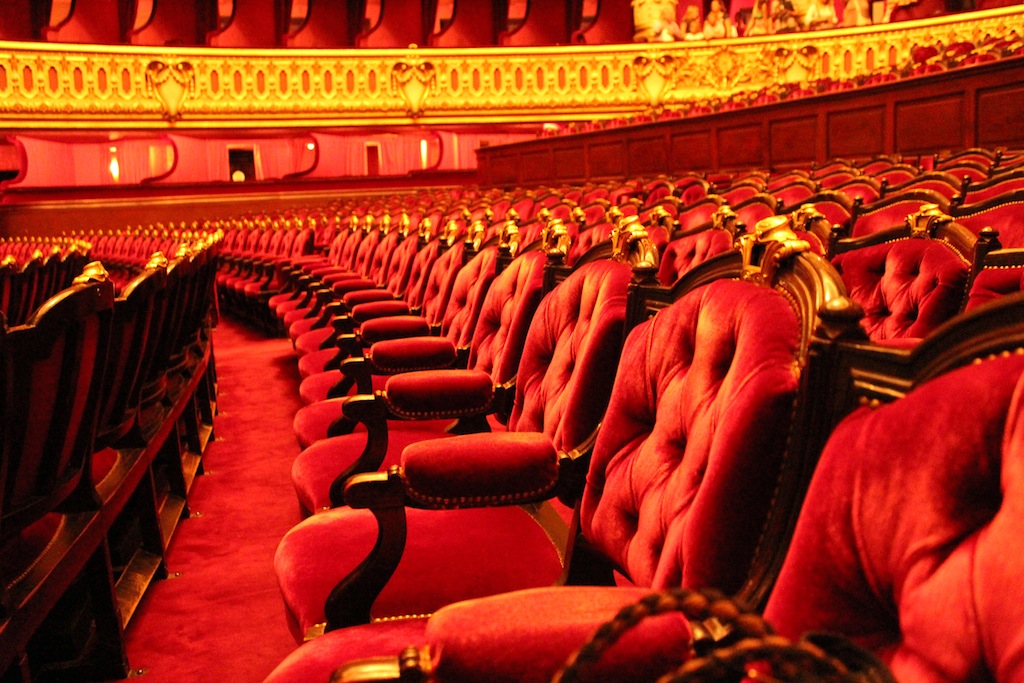 For music lovers, especially those who enjoy classical music, le Marais is a heavenly enjoyable district. In almost every church you can listen to organ concerts every day for free. For a few euros, take a seat in their grand décor and enjoy special events of the classical masterpieces of Marc Antoine Charpentier, Mozart, Chopin, Rameau, Lully-- musician of King Sun Louis XIV-- and many more. All, in their time, happened to be residents of this wonderful district. For those who prefer a jazzy atmosphere, cabaret style or just music in the street or on the grass, there are many options for you to enjoy…
PARIS IN THOUSANDS OF SONGS
If ever there was a superlative city, Paris is the one. Whether gastronomy or protest marches, fashion or romance... everything gets amplified in Paris. And celebrated in songs. Thousands of songs have been written about Paris since the 19th century, a mindboggling figure no other city can match. Prompted by love, by yearning, by anger, rage, indignation, frustration, commiseration... even boredom. Songs are so evocative of Paris that they seem to grow out of her cobblestones. Easily identifiable, they wail out of street organs, bounce to accordions, sway to guitars, pour out of hearts, burst out of the guts. Some spill over international borders and into foreign languages; and although George Gershwin celebrated Paris in music only, he did claim that songs could have only two topics — Paris and love.

Songs are nurtured in France as cultural heritage. Exhibitions around well-known singers and song writers are held in Paris every so often — Edith Piaf, Yves Montand, Georges Brassens have been celebrated in recent years for several months each... But now, for the first time, it is Paris herself that is placed centre stage, in the heart of the Marais— "Paris en chansons". The exhibition was was co- inaugurated by the Mayor of Paris, Bertrand Delanoë and Juliette Gréco, the patron of the exhibition. An exceptional collection of sound and audiovisual archives, photos, engravings, record sleeves, posters, music sheets, are on display, not to mention rare recordings. Alongside a selection of hundreds of song, this makes for an exciting immersion in the history of Paris and the daily life of its people, both the reality and very much the myth, going back to Clément Janequin's Les cris de Paris (circa 1520), the oldest song to have reached us.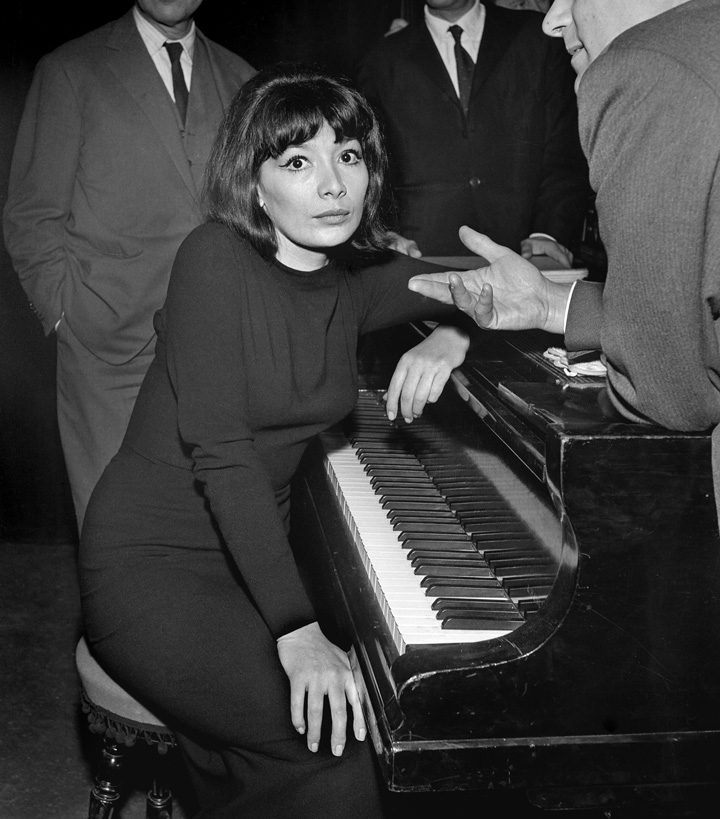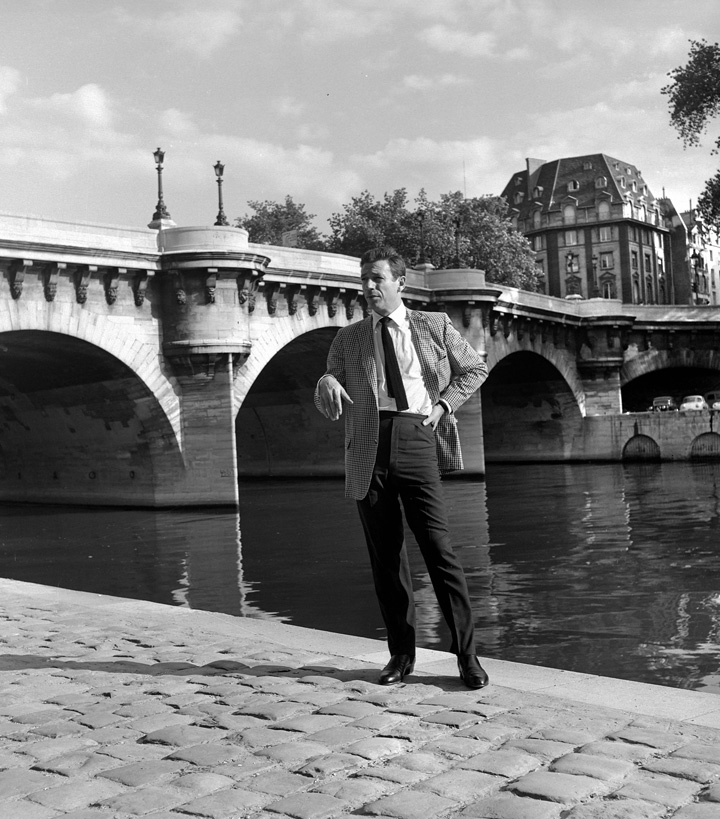 For the most part, this is the Paris of ordinary people, le Paris populaire and city's bloodlife, vociferous, rebellious and passionate, already demanding from the top of barricades the departure of Mazarin, back in 1648, storming the Bastille in 1789, raging once more in 1848, and once again in May 1871, that "bloody week" of the Commune, when Paris was all aflame and 20,000 or more of her people, men, women and children, lay massacred in her streets. The bulk of the songs, however, starts only in the 19th century. Our perception of them as organically inherent to the city is, as usual, a myth. In effect, they were the products of the new entertainment industry that catered to the new leisure society, and often performed at the café-concerts as immortalised by several painters. Be that as it may, they did become one with the city and do ring true.

At the forefront was bourgeois bashing Aristide Bruant with his broad-brimmed black hat and red scarf, his sartorial trademark that has long been recycled into a commercial commodity. Lesser known are the actual lyrics of his songs. Take the time to listen and be drawn into the derelict and seedy faubourgs and their underworld — Montmartre, Pigalle, Batignolles, rue de Lappe..., a Paris now gone but recorded in black-and-white print by the likes of Eugène Atget and Charles Marville, a dangerous Paris most of us would have avoided, operating after dark in the shadow of the guillotine. For a comparative stroll into the sanitised future, detour to the nearby Pavillon de l'Arsenal, on the eastern edge of the Marais, where a scale model of the renovation project of Batignolles is currently on display, a comparison made all the more illuminating when one keeps in mind that Batignolles was the home ground of the Impressionists!

Stroll through the moveable feast of the 1920s/30s in the company of Josephine Baker, Charles Trenet, Maurice Chevalier, Mistinguett and many others. By now the leafy gas-lit open-air caf'conc' will have made way for the music halls and their dazzling reviews whose success was made by their star singer(s). Electric recordings, the commercialisation of the radio and the arrival of the talkies will have altogether revolutionised the industry. The cinema became the "dream factory" of ordinary people and films were being produced for the sole purpose of offering star singers a platform. Yet, in the Paris of the faubourgs people still sang in the streets, prompted by a group leader who would sell them music sheets for a penny. Such music sheets are on display, and you can also enjoy a delightful extract of René Clair's Sous les toîts de Paris. Or make your way to rue Mouffetard on a Sunday morning for a similar experience. Perhaps elsewhere too; I wouldn't know.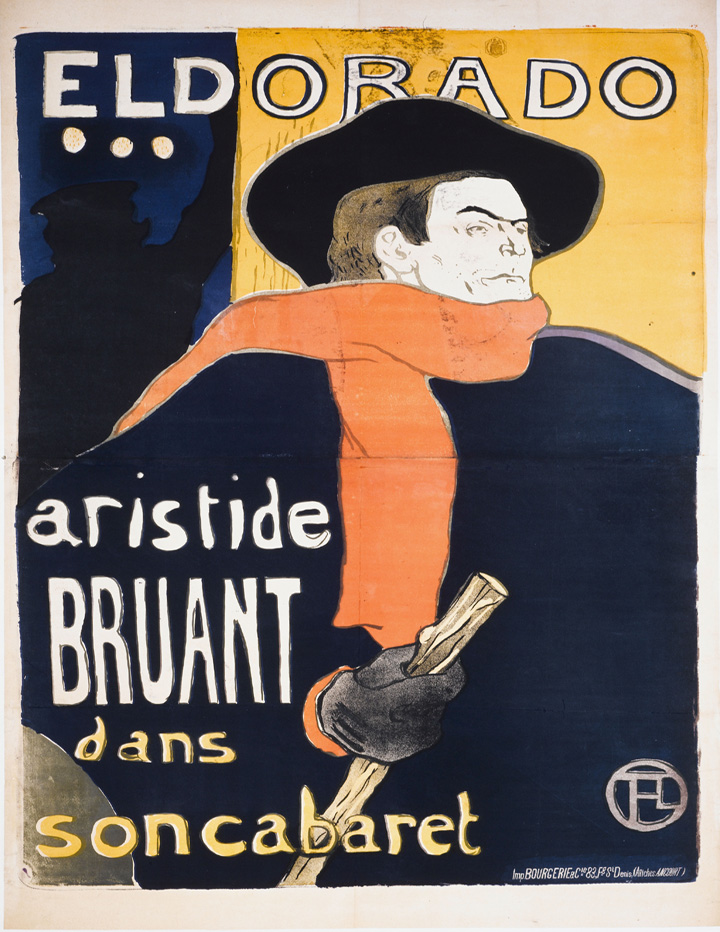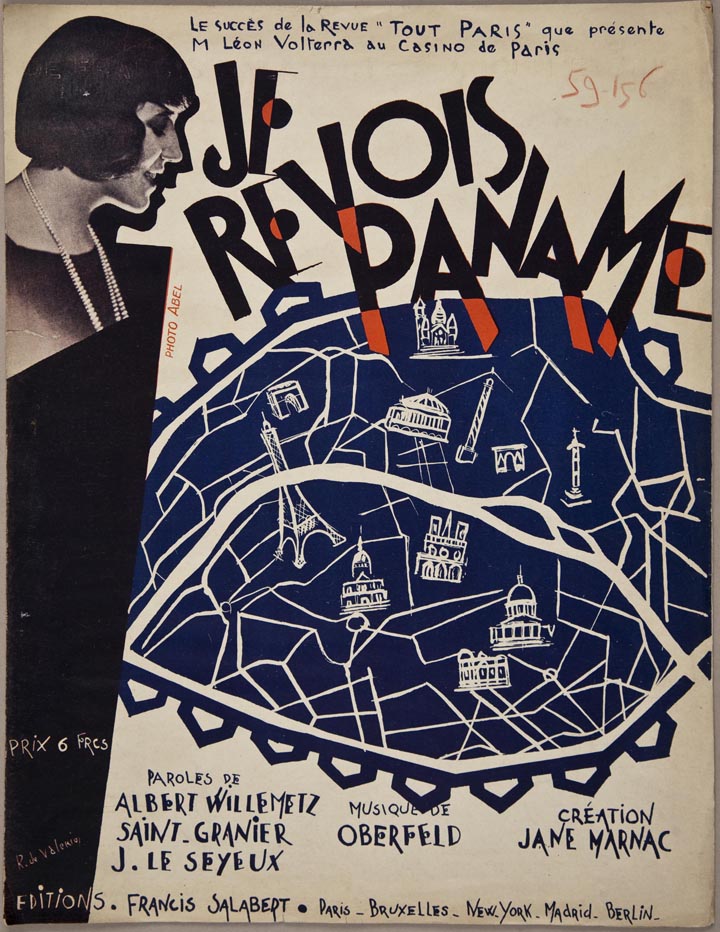 Stop at post-war Saint-Germain-des-Prés, an explosion of joy to jazzy rhythms, blown by the likes of trumpeter Boris Vian. La chanson française, as inherited from Bruant, now struck roots here big time, down in the basements underground. Donning her iconic black dress, Juliette Gréco interpreted the songs of poet Jacques Prévert, occasionally Sartre's. Hang on here into the 1950s — Léo Ferré, Georges Brassens, Jacques Brel, Barbara, Guy Béart... a golden age, spilling into the 1960 with additional voices, not least Jean Ferrat's, the social conscience of the 1968 generation, also known for putting to music and interpreting the superb poetry of Louis Aragon.

Paris has changed a lot in the last forty years; its city centre has been gentrified; the faubourgs have been taken over by the bobos. Yet the tradition of la chanson française persists; it has simply shifted quarters, from Pigalle to Barbès for example, and adjusted to new times. Interactive terminals connected to a virtual map of the city, enable visitors not only to pick and choose among some 200 songs and countless singers, but also to situate them in their street or neighbourhood. It is amazing to discover that so much of Paris has been covered in song! even little side streets, both remote or in central Paris. It is equally amazing to what extent the city's monuments are ignored, other than the Eiffel Tower! Instead, it is the metro, the corner cafés, the night life, the hardships of daily life that are celebrated, even the boredom of a 9 to 5 job, proof if need be that the paths trodden by the dwellers of this city seldom cross those taken by tourists. If you love music, if you wish to increase your grasp of Paris and capture its atmosphere, take a plunge into this heartwarming exhibition.
Paris en chansons
Galeries des Bibliothèques
22 rue Malher Paris 4e
Open daily except Mondays from 1 to 7pm, till 9pm Thursdays.
Through July 29th, 2012
CURCH CONCERT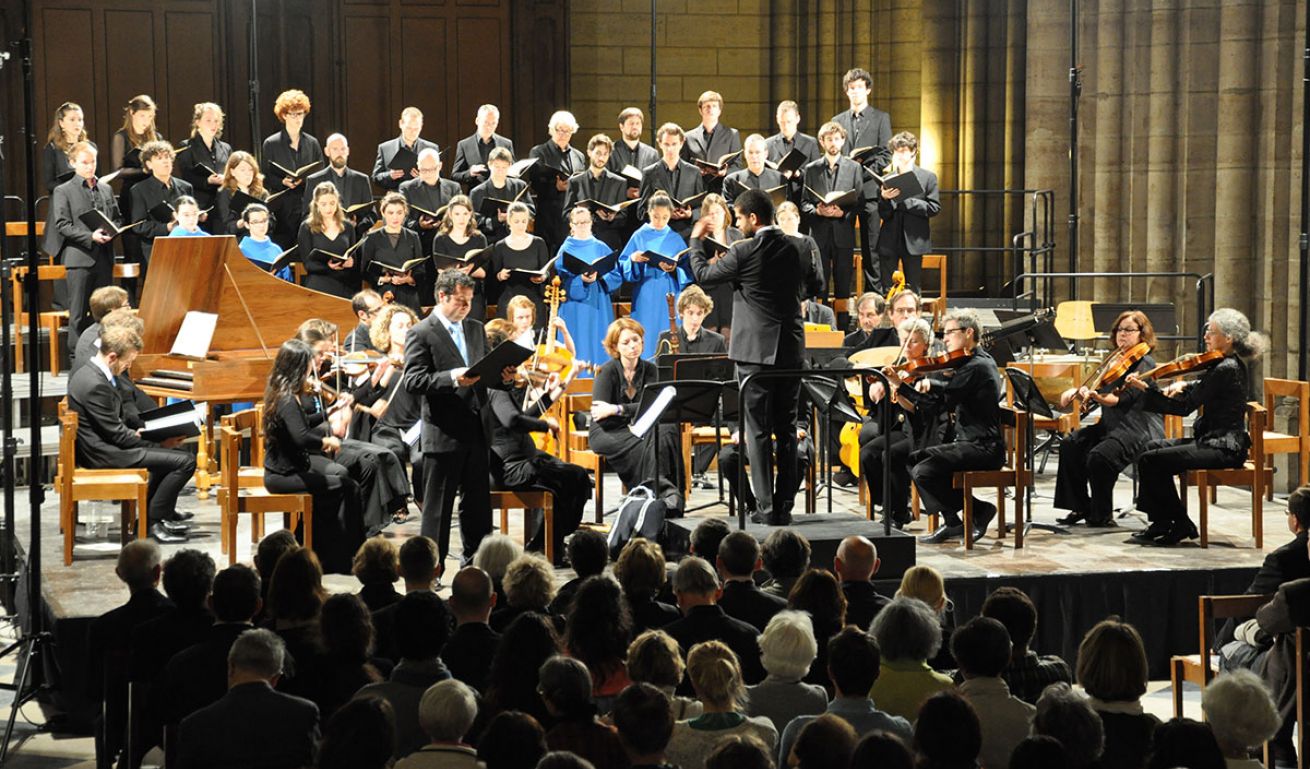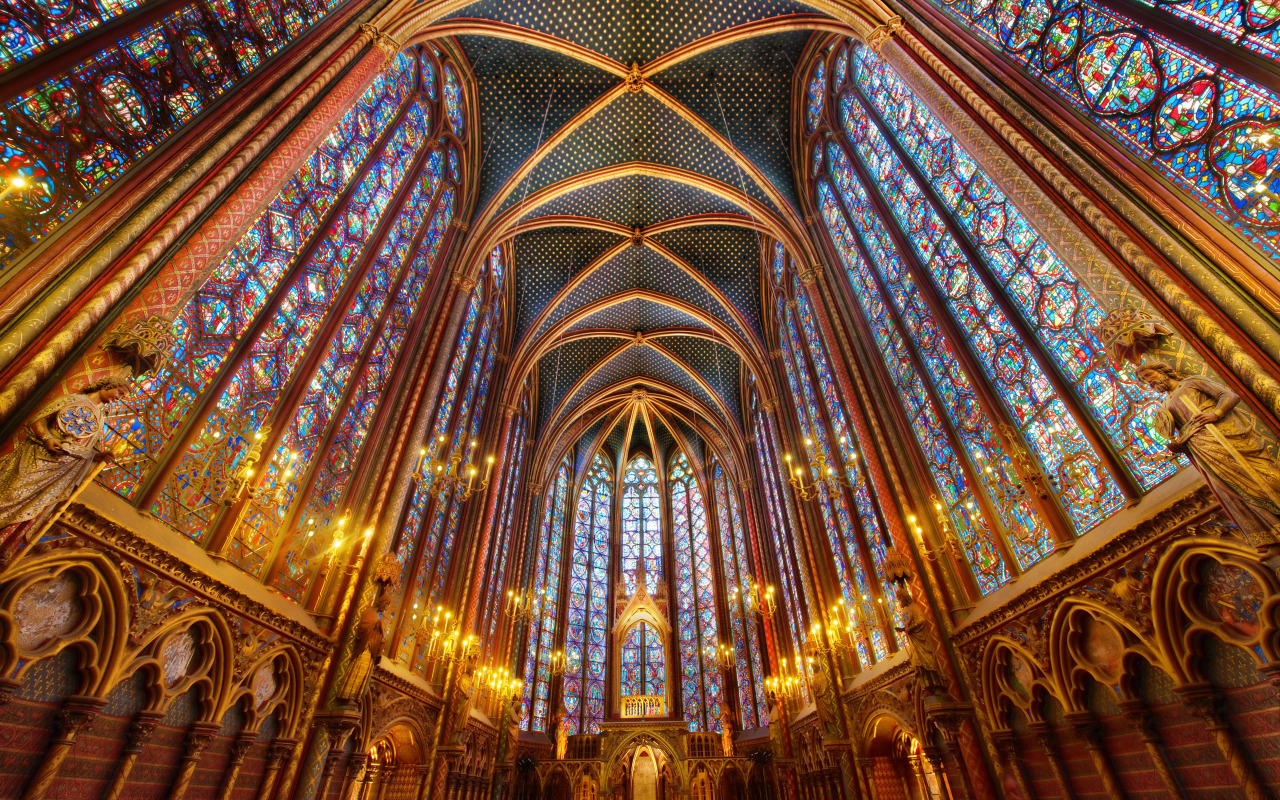 Cathédrale Sainte Croix des Arméniens
10 Rue Charlot
75003 Paris
M°: Filles du Calvaire
"Les heures musicales du marais" invites you to make new discoverys from classical to contemporary, almost everyday…sometimes for free!

Sainte Chapelle
Palais de Justice
4 Boulevard du Palais
01.53.73.78.51
75004 Paris
M°: Cité
Paris' most magnificent Gothic Church, built in 11th century. The stained glass windows are amazing! Classical concerts and recitals every week

Notre Dame De Paris
Ile de la cite
75004 Paris
M°: Cité
Listen to the "Messe" (mass) at 5 pm, just to be there once, even if you're not Christian, is an unforgettable experience

Eglise Saint Gervais
Rue des Hospitalières Saint Gervais
75004 Paris
M°: Hotel de Ville
Newly renovated, this baroque church is worth visiting

Eglise Notre Dame des Blancs Manteaux
12 rue des Blancs Manteaux
75004 Paris
01.49.53.05.07
M°: Rambuteau
Folkloric and classical music concerts

Eglise Saint Louis en l'Ile
Rue Saint Louis en L'ile
75004 Paris
M°: Sully Morland
The most prestigious for musicians to play in, located in the island Saint Louis. Mozart or Fauré requiems and Bach concertos are often played here.

Cloitre des Billettes
22 Rue des Archives
75004 Paris
08.92.68.36.22
M°: Hotel de Ville
Paris' oldest cloister is also a place for concerts of all kinds… Check in newspapers and weekly guides for details.

Eglise Saint Merry
Rue Saint Martin
75004 Paris
M°: Hotel de Ville
Every Saturday, this beautiful 15th century gothic church offers free classical concerts. Just come at 9 p.m., and tip as much as you like!

CABARETS AND MUSIC ROOMS

Caveau de la République
1 boulevard Saint Martin
75003 Paris
M°: République
Réservations: 01.42.78.44.45
Jazz and humoristic bands for a traditional French ambiance

Centre Culturel Suisse
38 rue des Francs-Bourgeois
75003 Paris
M°: Saint-Paul, Hôtel de Ville ou Rambuteau
Réservations : 01.42.71.38.38
http://ccsparis.com

Théâtre du Tambour Royal
94 rue du Faubourg du Temple
75011 Paris
M°: Goncourt
01.48.06.72.34
A friendly theatre that often presents American style comedies and musicals, just one metro stop north of Le Marais.

Centre Historique des Archives Nationales
Hotel de Soubise
60 rue des Francs-Bourgeois
75003 Paris
01.40.20.09.34
Mostly classical concerts in one of the nicest Hôtels (mansion) of the Marais. Saturdays at 6 p.m.

Carnavalet Concerts
Au Musée Carnavalet
Chaque samedi et dimanche vers 16h
23 rue de Sévigné 75003 Paris
http://www.paris.fr/musees/musee_carnavalet/

Centre Culturel Suédois
11 rue Payenne 75004 Paris
M°: rambuteau / saint-paul
Réservations: 01.44.78.80.20 Classical and modern concerts in the courtyard and garden just next to Carnavalet Museum, check Web site for dates
www.si.se

Baisé Salé
58 rue des Lombards
75001 Paris
O1.42.33.37.71
A new jazz concert every day, check program in Zurban or Pariscope (weekly city guides)
MUSIC IN THE STREETS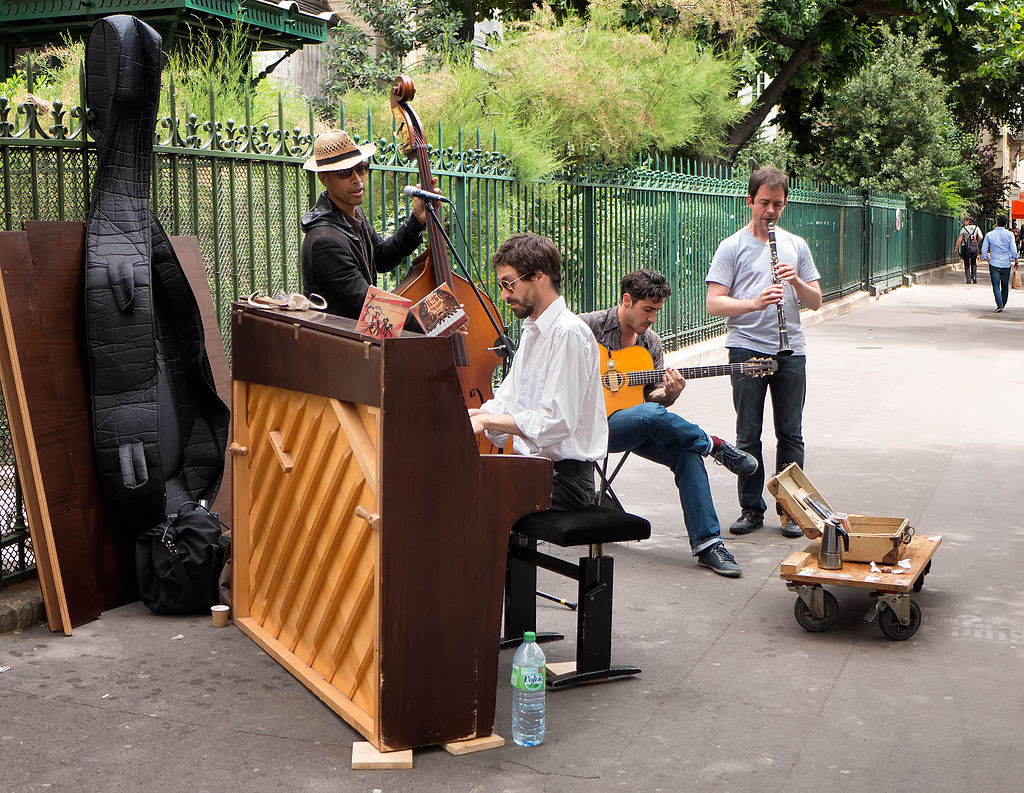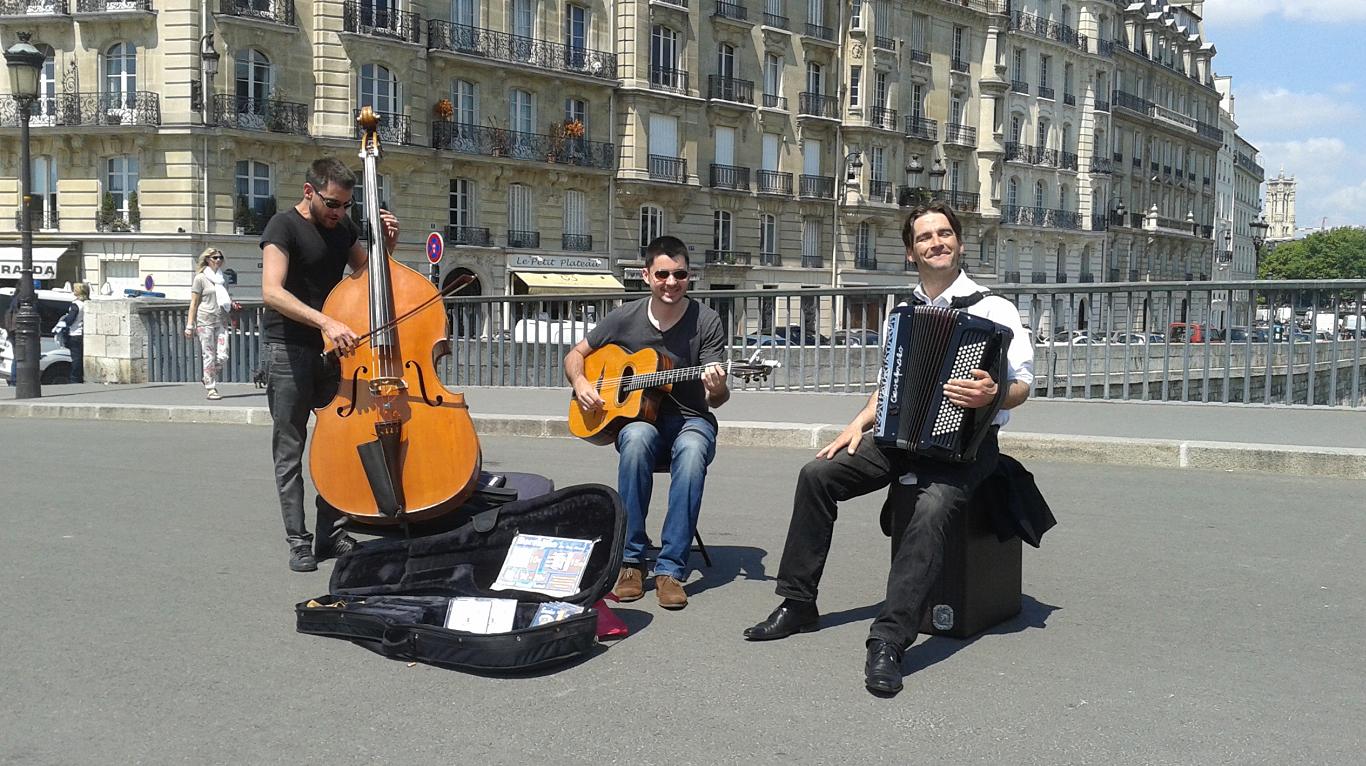 Street bands playing jazz music often hit the streets of Le Marais, especially on week-ends, and often play American jazz classics from Luis Armstrong to Dina Washington… you'll see people dropping coins from their windows to give them a tip. Walk along rue de Bretagne and Rue Charlot, you may just meet them!
A more regular place to listen to classical music in the streets is along the Arcades of Place des Vosges and in the Gardens of Hotel Sully: several baroque orchestras and quartets regularly play some fantastic pieces of Vivaldi, Mozart and Albinoni there.
AGENDA FOR CONCERTS AND OTHER EVENTS IN LE MARAIS
Check the great Paris main web site www.paris.fr and also paris tourist office web site www.parisinfo.com to find out day by day all events. You can also buy at any newsagent the weekly city agenda Pariscope.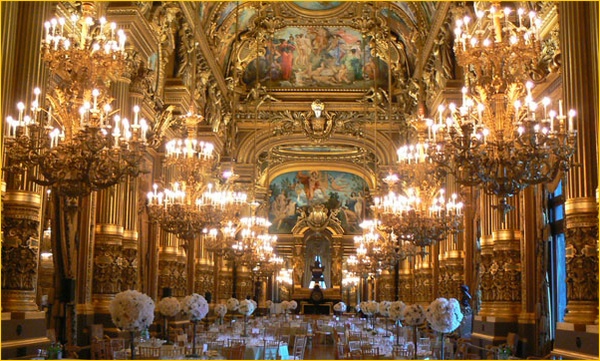 Opéra
Paris has three operas houses: Palais Garnier, the 1860's Paris Opera,designed by Charles Garnier (who also designed the Monte-Carlo Casino and Opera House at same time) and Bastille Opera opened in 1986. Many consider Bastille a neo-mussolinian architectural horror! Both are National operas. Le Theatre du Châtelet, a Baroque Italian style theatre, is run by the City of Paris. It is very difficult to get tickets for any of them... best idea is to go at 10 a.m. and get in line for last minute availabilities. If you're lucky, you may manage to get quite a good seat in the side balcony at Bastille Opera, walking distance to le Marais, for as little as 15 Euros. In most situations it is wise to book online and get your tickets long in advance (for Palais Garnier and Bastille).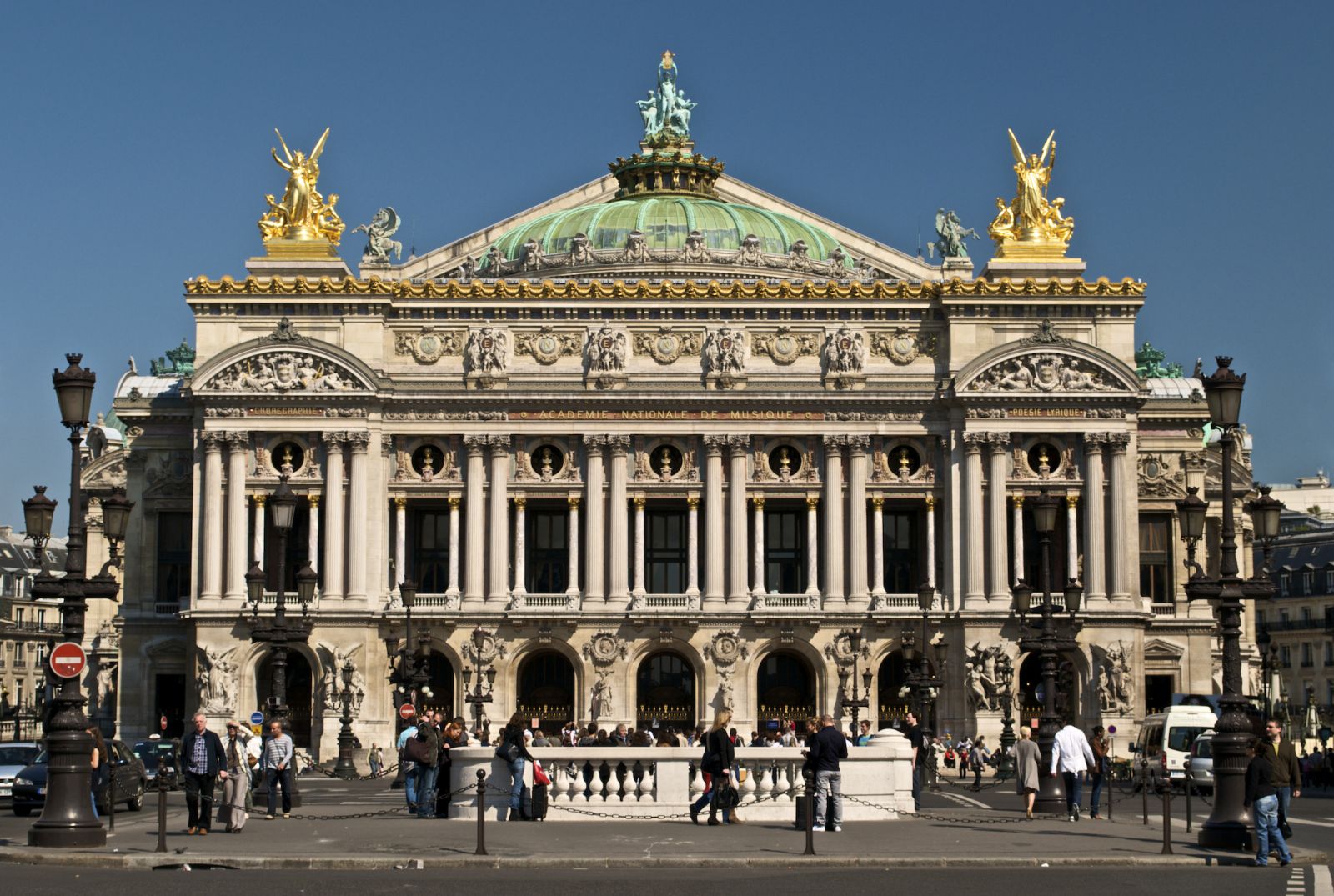 Opera de Paris - Bastille
7 Place de la Bastille ( same ticket office for Garnier opera tickets )
75012 Paris
www.opera-de-paris.fr

Theatre Musical de Paris – Le Châtelet
1 place du Châtelet
75001 Paris
M°: Châtelet
www.chatelet-theatre.com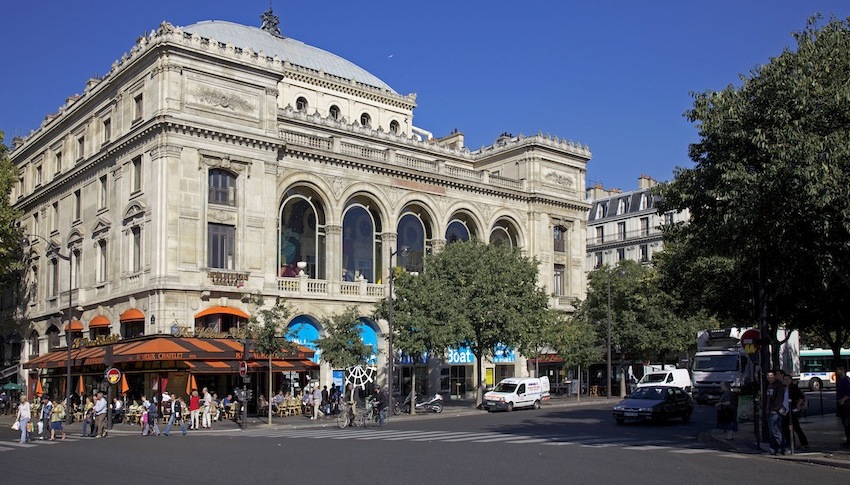 Last minute options
Like Leicester Square in London, you can buy theatre tickets for that day at half price if you go to the Kiosque at place de la Madeleine, Metro Madeleine, afternoon. This can be a great alternative and a way to discover some places you would not necessary think of …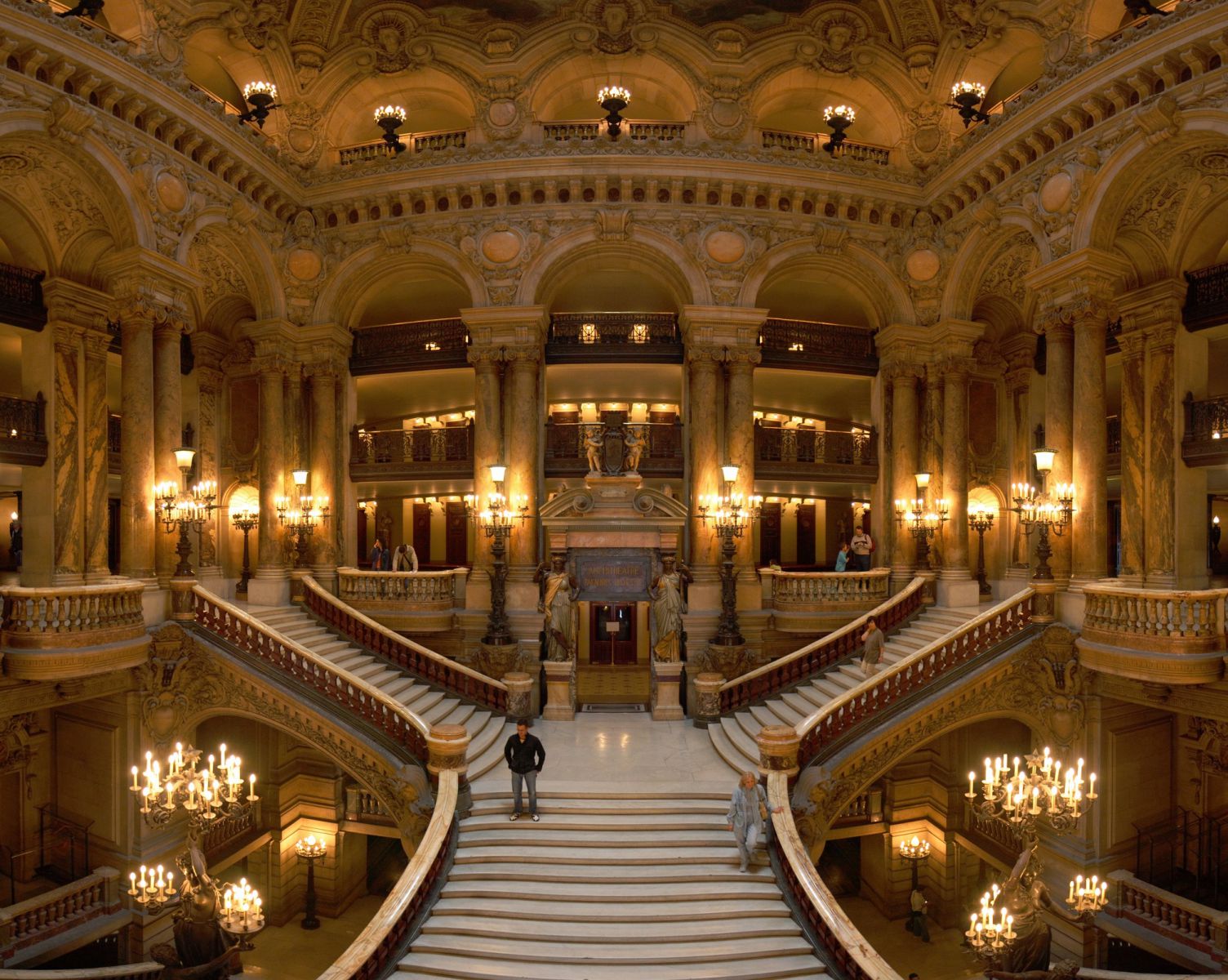 Music Festivals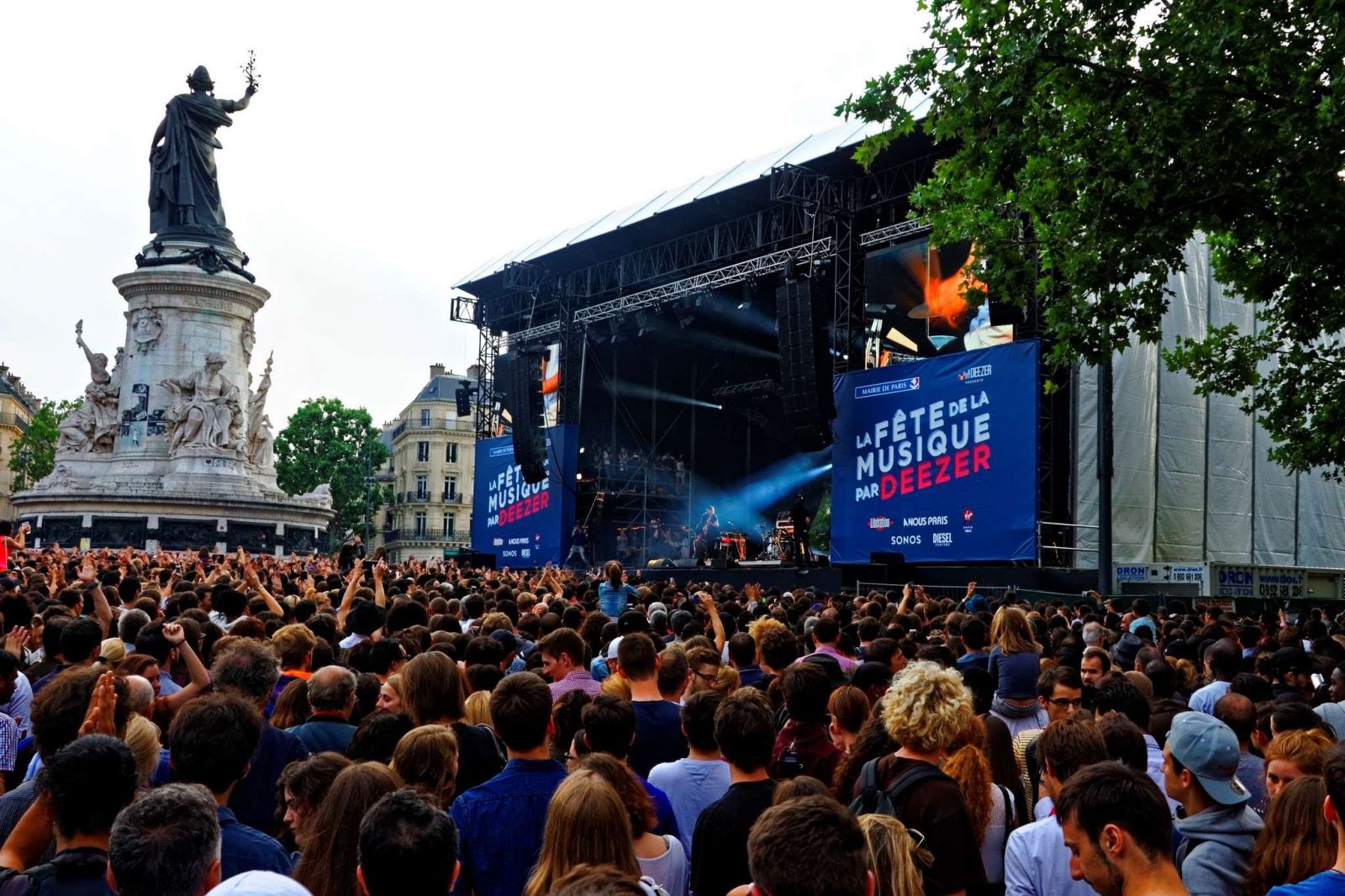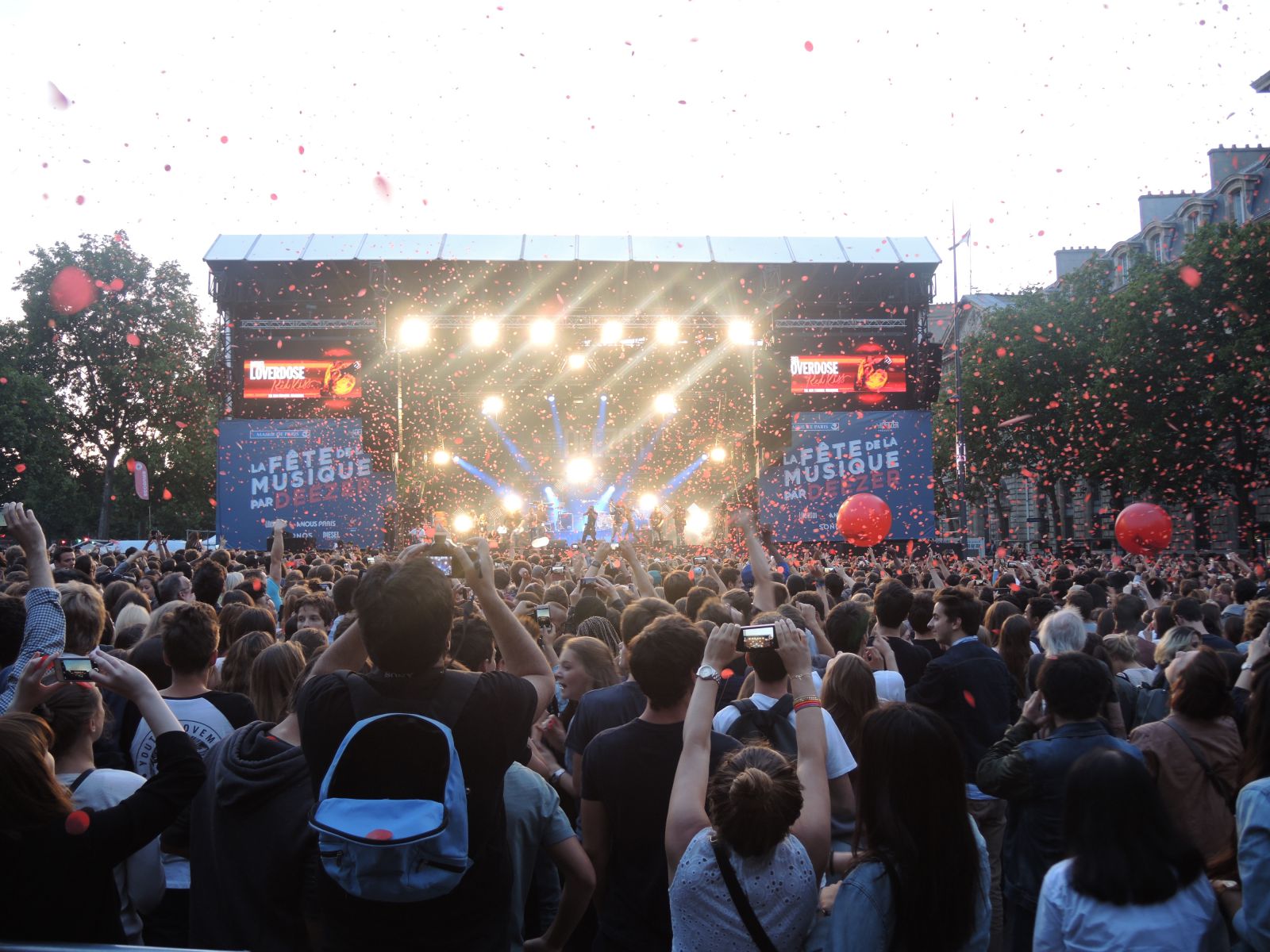 Fête de la Musique le 21 ou 22 Juin
In 1982, Jack Lang, French minister of Culture under President François Mitterand's government, decided music should be promoted as a major art, and that one day every year in France, at the beginning of summertime, should be dedicated to music. Many years after, "Fete de la musique" has grown and became a major event on the cultural calendar, not only in France but almost everywhere in Europe. So, 22nd June is definitely a day you should be in Paris and walk along the streets to listen to hundreds of bands, orchestras and concerts of all types, of music from baroque to techno, for free!

Festival des jeunes talents
In 22 concerts from July 3-27, 2008 the Annual European Jeunes Talents Festival will present to the public 55 of Europe's up-and-coming classical musicians many of whom are international competition winners and graduates of Europe's most prestigious conservatories. The concerts will take place in the magnificent Soubise mansion.
Hôtel de Soubise,
60, rue des Francs-Bourgeois, 75003 Paris
M°: Rambuteau
http://www.jeunes-talents.org/
Detailed program in english:
http://www.jeunes-talents.org/festival%202008%20en%20anglais.asp

Paris Jazz festival à l'hôtel d'Albret
Hôtel d'Albret
31, rue des Francs-Bourgeois
75004 Paris
01.42.76.84.00
Open Monday to Friday 10 a.m. to 6 p.m. , closed on weekends.
Free entrance

Open Air Classical Music festival at Parc Floral
A fantastic open air space inside the Bois de Vincennes, Paris' eastern great Park. Check Web site for updated program every summer
www.parcfloral.com

Summer nights festival at Paris' district 3 Local city hall
In June and July, every night a new open air concert – free access
Mairie du 3eme arrondissement,
Rue Eugène Spuller
75003 Paris
M°: Temple

Bastille Day – July 13 and 14
Check the Gallery "summertime in Paris" to see how you can really have fun on Bastille day… parties and balls everywhere in town and the not-to-be-missed "bal des pompiers," where you're sure to meet the muscle man or French girl of your dreams!

Techno Parade - September
In order not to have Berlin be the only European capital to have its techno delirium, once again Mr. Jack Lang launched the "Techno Parade" in the streets of Paris. Every year, mid September, over half a million people dance in the streets with the sounds and light shows of the best dj's… needless to say, if you're over 25 or drive a car to get around the city, you'd better stay home or choose more cosy options.
Pour plus d'information sur les festivals de musique ou les événements culturels, veuillez vous reporter au site suivant:
www.paris-touristoffice.com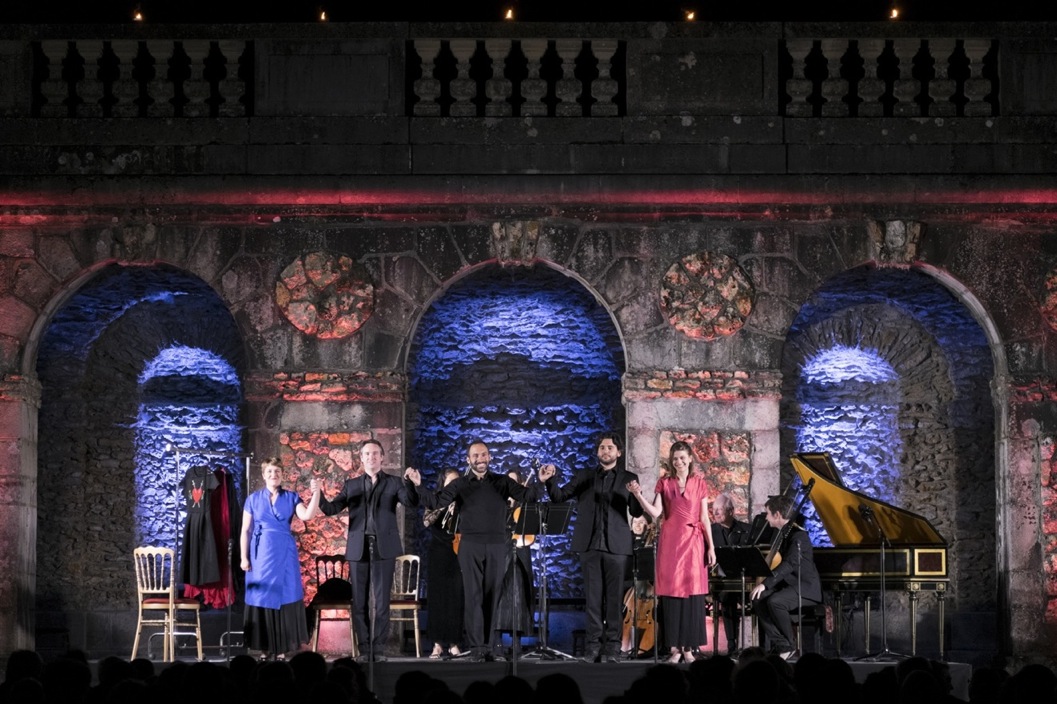 A production staged in front of
the Château de Vaux Le Vicomte.
Château Operatics
Watching an opera outdoors is an altogether different experience from seeing one in a theater. What is lost in sound quality (since amplification is necessary and the wind blows away some of the sound) is often made up for by a special combination of factors that have more to do with the setting and the weather than the production itself. At last year's outdoor performance of La Bohème, for example, which was staged in front of the French Senate's (formerly Marie de Medici's) palace in the Luxembourg Garden, Mimi's death scene was rendered unforgettable as the atmosphere turned pink with the sunset and a flock of birds flew silently over the stage.

Since 2001, a production company called Akouna has been staging outdoor operas against the magnificent backdrop of châteaux in and around Paris. The company's mission is to give young talents a chance to strut their stuff. The leading roles for this year's production of Verdi's La Traviata have been double-cast, with the American couple Malinda Haslett and Jonathan Boyd alternating with Evelyn Bohen and Thomas Blondelle, both from Belgium, as Violetta and Alfredo.
While the musical director David Levi is an old hand at opera and musicals, many of the production's backstage roles are being played by newcomers to the world of opera this year. First-time director Henry-Jean Servat, a journalist and author of a number of books, has brought in the à la mode interior decorator Jacques Garcia (the Hôtel Costes is his œuvre) to create the opera's scenery, which includes two gigantic baroque chairs and an enormous, elaborate gilt frame center stage. The red squiggle against a black background inside the frame, which could be interpreted as a profile of

A production of Mozart's "The Marriage of Figaro" staged in front of the Château de Vaux Le Vicomte.

Violetta, is supposed to represent an AIDS ribbon, the unspoken idea being that Violetta is dying from AIDS rather than consumption, a nod to our times and Verdi's wish that the opera be staged in keeping with the era in which it was performed.
Servat also convinced fashion designer Franck Sorbier to create sumptuous costumes for the opera and Swarovski jewelers to lend the elaborate necklace worn by Maria Callas in the first act of Luchino Visconti's production of La Traviata at La Scala in Milan. During the second and third act, the sopranos will also be wearing necklaces worn by Callas in performances of La Traviata and La Tosca.

This year, Akouna will stage La Traviata in four stunning settings: in addition to the Senate, there will be performances at the Château de Vaux Le Vicomte in Melun, the Domaine de Sceaux and the Château du Champ du Bataille near Rouen. The first is in Paris, the second and third reachable by public transport within about 30-40 minutes, and the third about an hour from Paris.
Opéra en Plein Air: Tel: 08 92 70 79 20. www.operaenpleinair.com. Prices range from 36 to 66 euros, with special VIP treatment at 180-250 euros.
OTHER ADDRESSES WORTH VISITING OUTSIDE LE MARAIS DISTRICT
Cité de la Musique
221 avenue Jean Jaures
75019 Paris
M°: Porte de Pantin
01.44.84.44.84
Music school, museum and many daily shows and expos of all kinds, next to the new science museum and park of La Villette.

Opéra de Paris – Palais Garnier
Place de l'Opéra
75009 Paris
M°: Opéra
www.opera-de-paris.fr
Even if you can't get tickets, do not miss a daytime visit to it. It's probably Paris' most wonderful representation of Napoleon III style.

Theatre des Champs Elysées
Avenue Montaigne
75008 Paris
M°: Iena
A sumptuous art deco theatre where opera stars have their recitals.
Check Pariscope for dates. Want to see Nathalie Dessay, Dame Kiri Te Kenawa or Jessie Norman… check dates and book long in advance!

Paris Billet
Paris Billet offers free invitations or discounts on all kind of shows and musicals, to visit before you queue at the theatre!
www.paris-billets.com/

Kiosque Madeleine
Place de la Madeleine
75008 Paris
M°: MadeleineLike at Leicester Square in London, you can buy today's theatre tickets at half price if you go to the Kiosque at place de la Madeleine, Métro Madeleine, afternoon