The 12th edition of PARISMARAIS MAP is available !
We are delighted to announce the launch of the 12th edition of the PARISMARAIS MAP. This new edition, mostly dedicated to gastronomy and luxury, is now online, downloadable and printable as a PDF from our site via this link.
Our full size map, on high quality paper, will be available from October 20th from over 500 luxury hotels in Paris, including the top Marais and central Paris hotels, and from all the Palaces in Paris. Our map is so far the best you can find, and the only one showing all the little streets that do not appear on any other maps.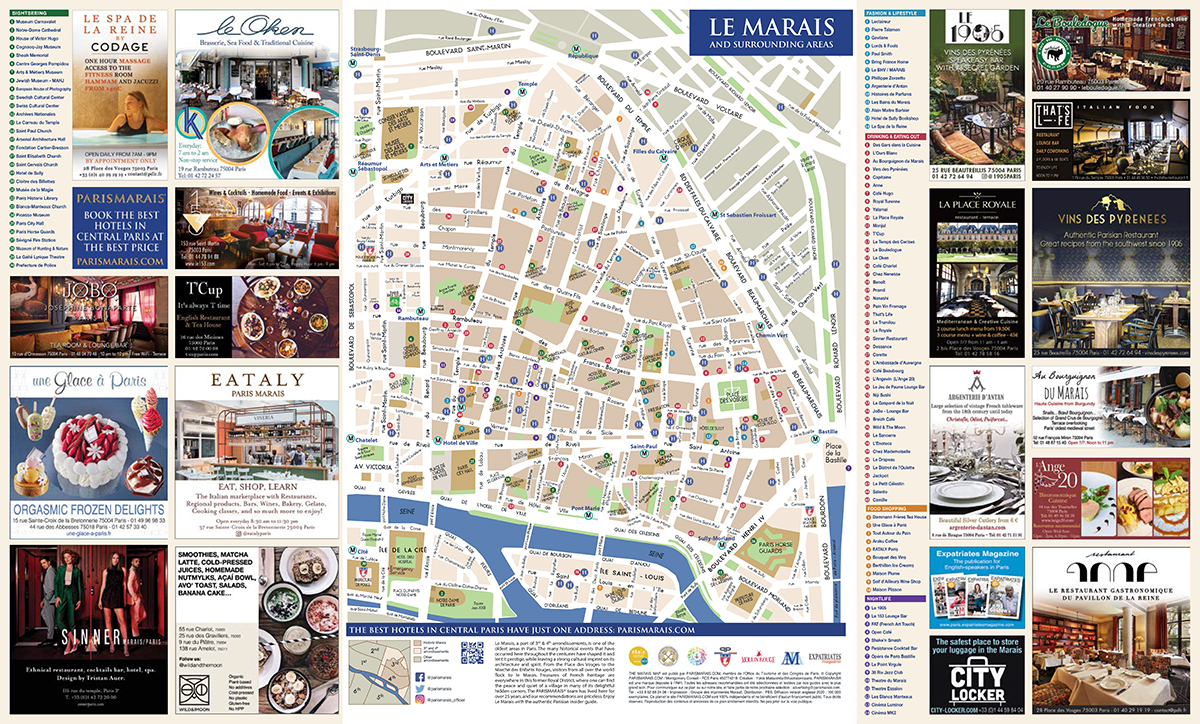 This year, we have improved our interactive version of le Marais Map for tablets and smartphones, and we offer you a greater choice of hotels in Central Paris in and around Le Marais district, as well as our top addresses for restaurants shopping, culture, and guided tours. Discover our selection of top hotels here.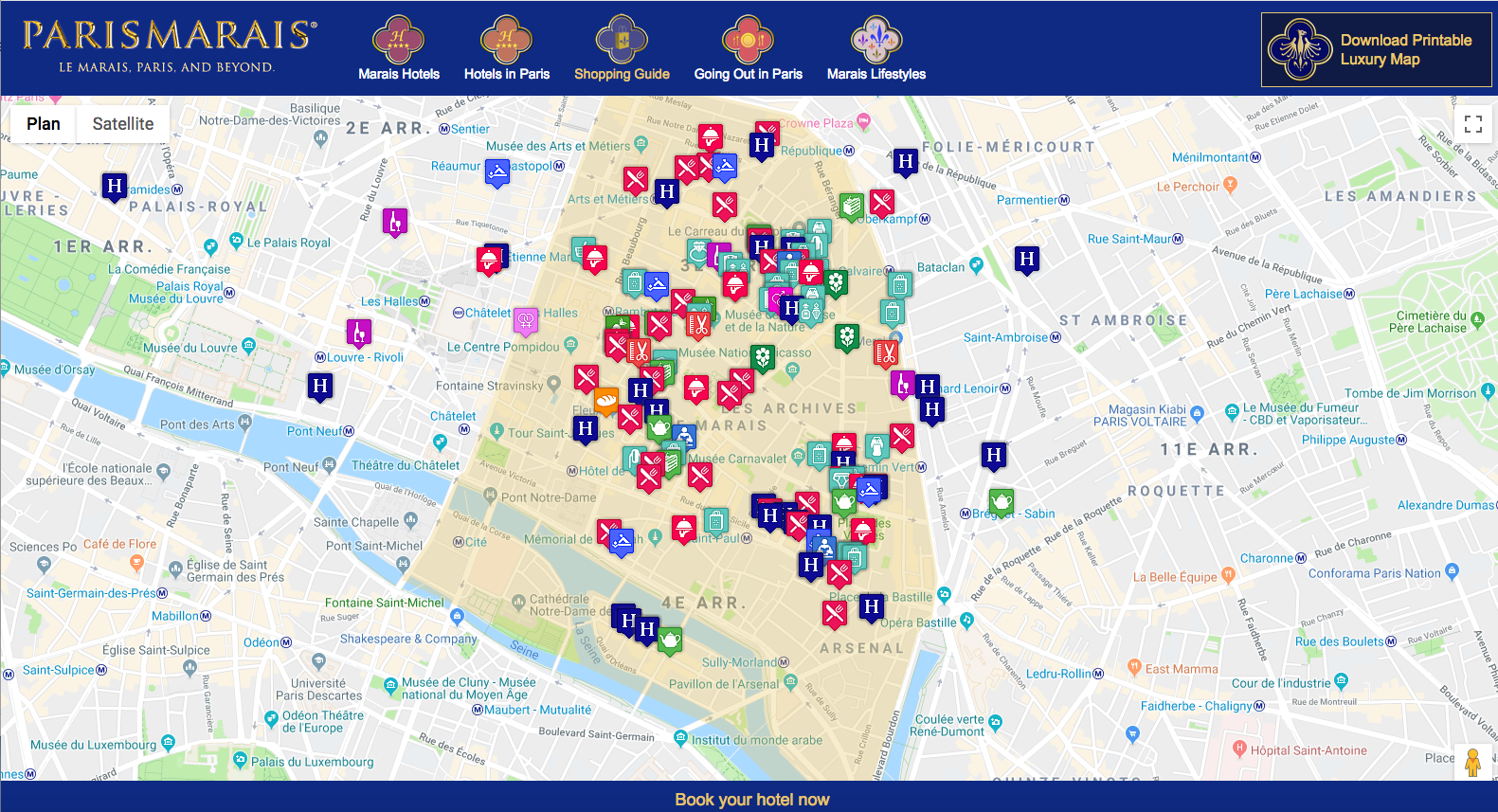 Type «Marais Map» in your search engine and you will find our great new map at the top of search results. The new 2020, 12th full size edition will be printed out in a few days. As a hotelier, you can order them to match your brand image in larger quantities on demand at a very reasonable price.
Here's the link to either download the printed version or access the interactive map.
We always welcome messages about your experiences, and stories of your time spent here in the former royal district of Paris, so please do feel free to share them with us. You can write to us in English, French, German, Russian, Italian or Spanish, and we will publish the best stories on Le Marais Blog.
In our next issues, another fabulous Hotel opening Place des Vosges, The Marie-Antoinette Exhibition at La Conciergerie and Opera in a majestuous Marais Church…
Keep following PARISMARAIS DISCOVERIES