Paul Smith celebrated the first anniversary of his boutique in Le Marais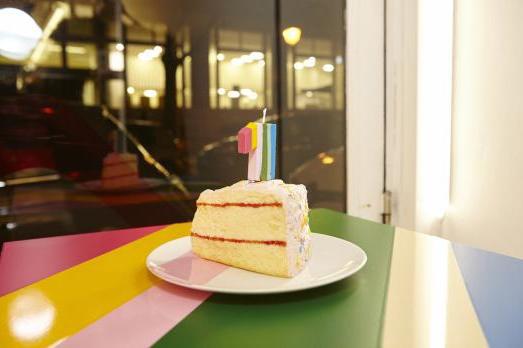 Designer Paul Smith celebrated the first anniversary of his boutique in Le Marais in January this year. I bought my first Paul Smith shirt in is Covent Garden boutique 25 years ago, and we met for the first time at the opening of the boutique in Le Marais in January 2016. Our favourite British designer is such a nice guy, so warm and approachable. However, this place is not just a clothes shop, but a whole range of stylish urban objets that enhance the daily art of living.
Paul chose le Haut Marais for its cool factor and its chic. In fact, we share the same opinion about the ostentatious luxury jet set that have set up shop at the bottom of the rue des Archives, and in fact the opinion is almost unanimous - these boutiques are vulgar and in the wrong place. However, Paul adores the Haut Marais, (ie the 3rd arrondissement) which is often nicknamed NoMa by visiting New Yorkers and other English speakers – an endearting contraction of North-Marais.
NoMa is the hangout of alternative designers, the place were it's fashion week every week and where new trends are born.
Overheard in Paul Smith: "Paul, we are really delighted that you chose to buy your showroom in the next street …" "My dear, we just bought the whole building!" he volleyed back, adding "Please buy the whole street and let's get rid of ugly, unethical mass market brands!"
The place was full to the rafters and the Champagne flowed. Gougères were served as an aperitif, something our hipster British friends had yet to discover – delicious, elegant little cheese soufflés.
We exchanged business cards, I browsed the wares of Mr Smith and when it was my turn to be served, he penned two little notes that made my day: "For Pascal, Congratulations on your wonderful maps, Paul Smith" and "Long live Le Marais". I have to say I am incredibly happy and proud to have a dedication from the great designer himself, hand-written in his new book; a hugely creative book, as you would expect, that recounts his meteoric rise to fame.
Hello, My Name Is Paul Smith – 300 pages of pure creativity. British good taste and creativity have never been within such easy reach, you really should treat yourselves when you visit Le Marais.
Thank you Paul Smith for a lovely, friendly evening.
PARISMARAIS maps are available all year round from Paul Smith. Yet another reason to visit this very smart and very British boutique.
www.parismarais.com/en/shopping-guide/men-s-fashion/paul-smith-marais.html