Everyone is hunting in the Rue de Bretagne!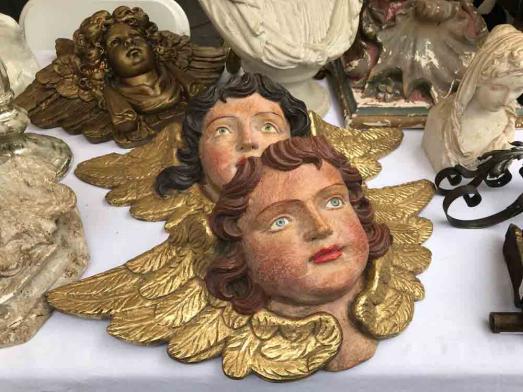 The flea market of the rue de Bretagne has become for more than 20 years an institution around the City Hall of Paris Centre. Every year in May and in November during a big three-day weekend, this flea market is more and more popular. Open to local residents who can reserve a space at a privileged rate, it is now taken over by secondhand goods professionals and dealers in designer furniture from the 50s to the 70s, which are still very much in vogue, as well as by some designers. The trend of vintage and second-hand fashion means that a growing number of second-hand clothes sellers, not all in perfect condition, are trying their luck with the many tourists who come to discover rare pearls...
Some merchants dare everything and offer you wool coats at 250 euros, the same ones you would find at the flea market of Vanves or Clignancourt 10 times cheaper. Negotiate everything, make a pout or a big smile and come back on Sunday afternoon after 4 pm, before the repacking and there you will be in a strong position to negotiate. Every year, we find small treasures for the house, Bohemian crystal glasses sold at 5 euros each, Murano glass ashtrays from 15 euros... And then when we hunt, the value of the objects is the one you give them. For you, it can be the most beautiful object in the world. In any case, what you will find here is unique. Of course, you will not escape the fake neo-baroque antiques made in Indonesia, nor the unsaleable bottom of the cupboard scraps... And it's on dishes and small decorative objects that you'll make the best deals. Go ahead! It's still more interesting than black friday on the internet, isn't it?
The market now extends to the beginning of the Boulevard Beaumarchais. Next editions in May and November 2023.