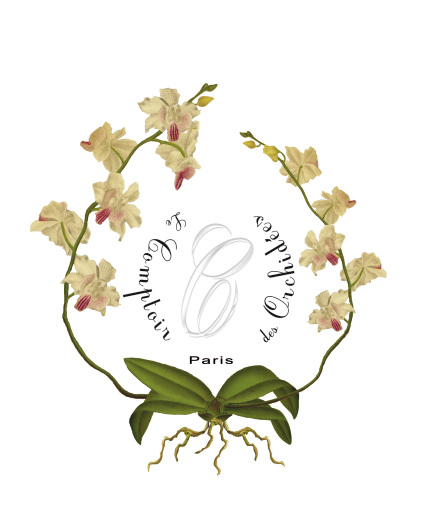 Le Comptoir des Orchidées
17 Rue des Blancs Manteaux, Paris, 75004
TEL + 33 9 52 62 14 05
MOB + 33 6 12 13 53 68
METRO: Hotel de Ville ou Rambuteau
> Website
Le Comptoir des Orchidées offers a wide selection of stunning French-cultivated orchids, which are grown in the most perfect orchid conditions, notably those created by the famous French horticultural company Marcel Lecoufle.

Available as a bouquet or single flower pots, an orchid brings a refined touch to the interior design of your home space, office area or reception.

A large selection of plant pots is available, glassware or original decorative planters to complement and enhancethe stunning natural beauty of your chosen plants.

We also offer a gardening design service, we can decorate patios, terraces, made to measure indoor gardens or we can create a garden in the most unexpected of places!

In addition to this service, we can also maintain, care for, treat and nurture the plants, which have an incredible hardiness, and flower for at least two continuous months.

Found in the heart of the historically rich Marais district, Le Comptoir des Orchidées is also an authorised retailer of the famous and most prestigious "Chateau de Versailles" fragrant candles. Redolent of the chandeliers of the magnificent castle itself, at €59 for a 320g candle (70 hours lux), and the giant model weighing 1.5kg (280 hours lux), this is a really great price to bring a luxurious, fragrant and illuminated atmosphere to your home.

A selection of crystal bell vases, votives and drip trays are also on sale, which help to preserve the potency and beauty of their perfume and show them in their magnificent light.