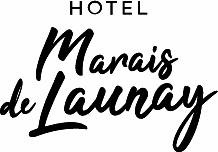 Hôtel Marais de Launay
42 Rue Amelot, Paris, France
Free WIFI - Non smoking Hotel
Best rates guaranteed with PARISMARAIS.COM.
Free PARISMARAIS map offered to all guests.
Hôtel Marais de Launay
The Marais de Launay Hotel is ideally located in the heart of Paris, adjacent to Le Marais, one of the City of Light's liveliest districts. Completely renovated in 2012, creating the most up-to-date accommodation, the Hotel is a mix of charm and delightfully good taste. The Marais de Launay Hotel is located on a calm street, providing you with quiet serenity right in the city center. The remarkable quality of a warm welcome combined with their 36 calm and refreshing rooms will give you an authentic taste of the Parisian lifestyle
At the Marais de Launay Hotel you will find an atmosphere mixing elegance with refinement. The hotel's architecture and its stylish reception and lounge serve to provide you with a relaxing and comfortable environment from the moment you arrive. All of their 35 rooms are carefully fitted out and decorated with refined attention creating a very relaxing space.The breakfast room dates from the end of the 18th century. With the vaulted celling and walls made of rough stones, you can sense the whole history of Paris right there.