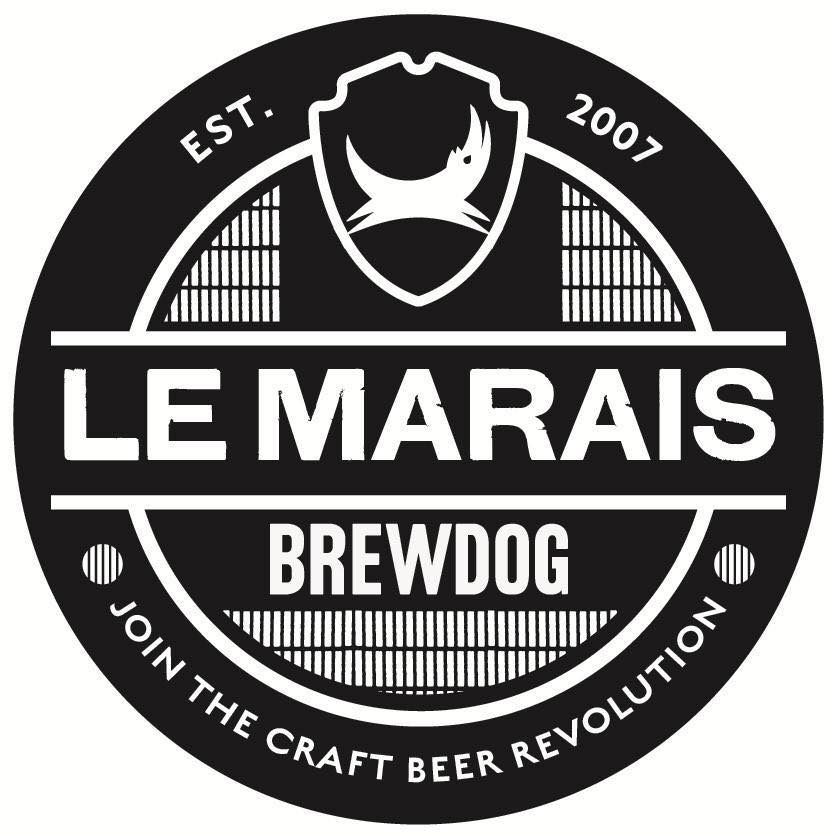 BrewDog Le Marais
1 Pl. de Thorigny 1 Place de Thorigny 75003 Paris
+33 (0)9 88 03 27 03
Metro ligne 8 Chemin Vert
Ouvert du
Lundi au Dimanche de 12h a 00h
Vendredi a Samedi de 12h a 01h
> Website
Ten minutes by foot from the Place de la Bastille & L'Opera through a labyrinth of cobblestone alleys littered with bohemian bars, museums and boulangeries, you will find our first site in Paris!
BrewDog Le Marais boasts 22 lines of incredible artisanal beers. We showcase BrewDog Headliners that you've come to love as well as one off, small batch brews.
We are also serving up our delicious array of pizzas to suit meat eaters and vegans alike, be sure to follow us on socials to stay up to date!