The Annual Paris Horseguards show
Vive la République, Vive la France! This expression may sound nationalistic, but it really is not. It is simply the basic motto that every French president uses to close his speeches. The Gardes Républicains, equivalent to the British horse guards, were created the same year as and just after the first French Revolution in 1789 to replace the Gardes du Roi. Their function was and still is to represent and pay respect to the highest positions of the French state. Napoleon I gave them the name of Garde Imperiale, and they have changed names many times during the 19th century, depending on the current government – whether it was a King, an Emperor or a Republic with an elected president.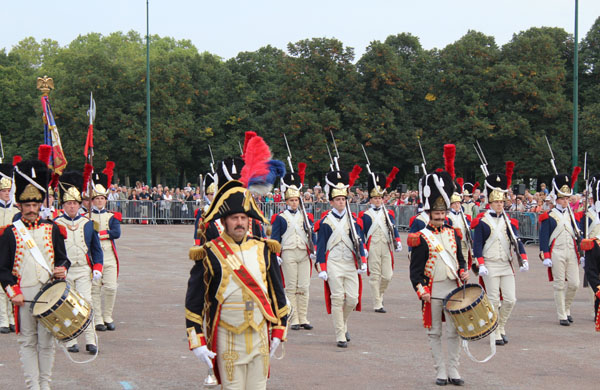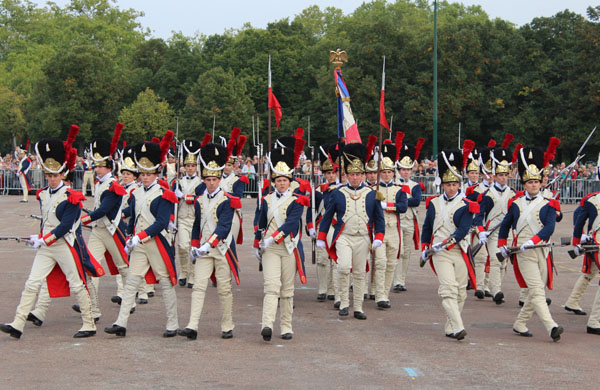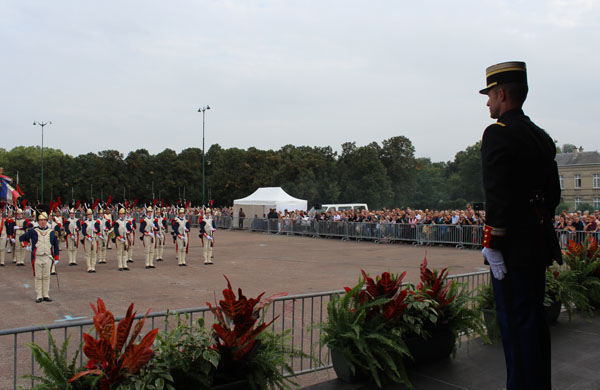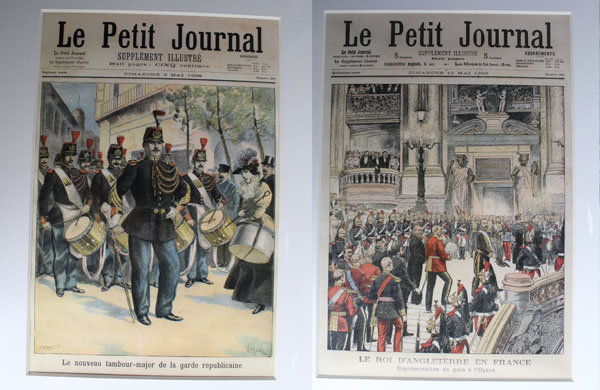 Today the Garde Républicaine still exists as an elite part of the French army, in charge of protecting the French president and government. Parisians admire their Gardes Républicains as much as their firemen, especially when the guards dress up in their fancy parade uniforms and ride their beautiful thoroughbred horses in the Marais streets. It doesn't happen often, but when it does, it is a wonderful event.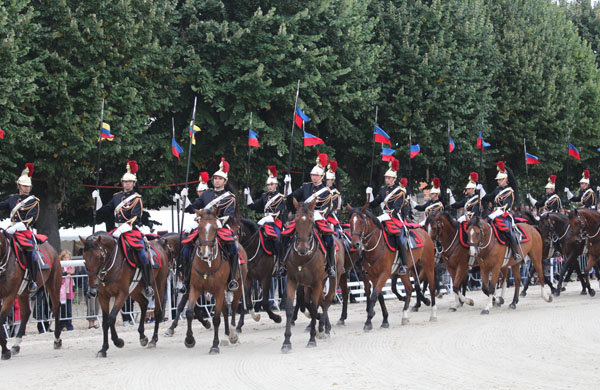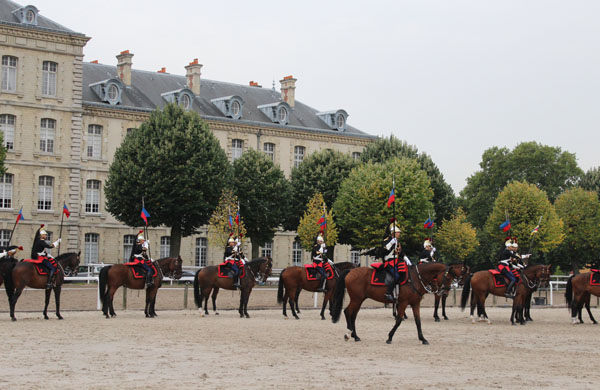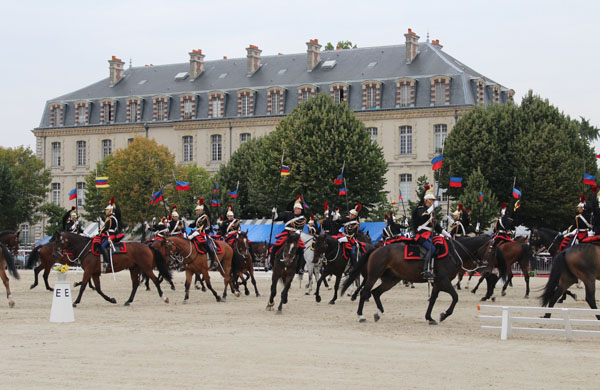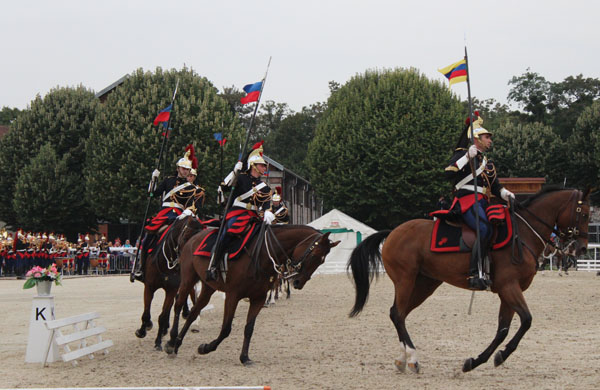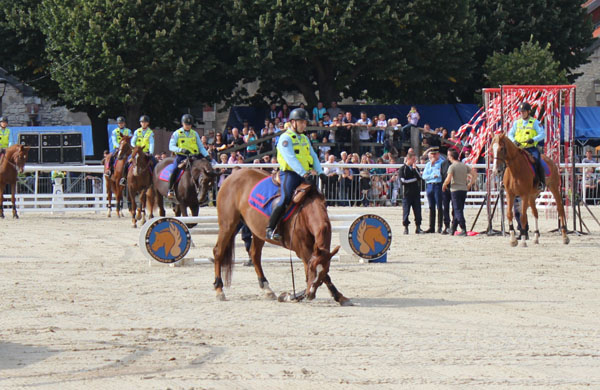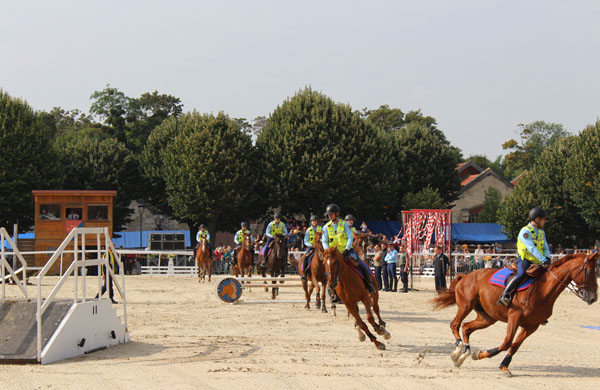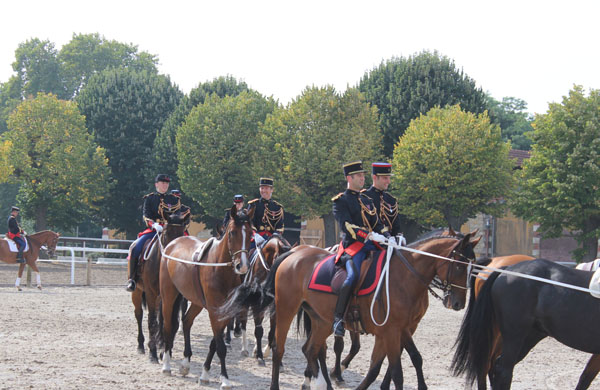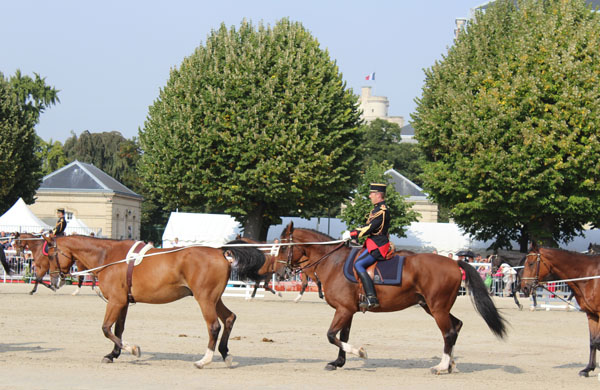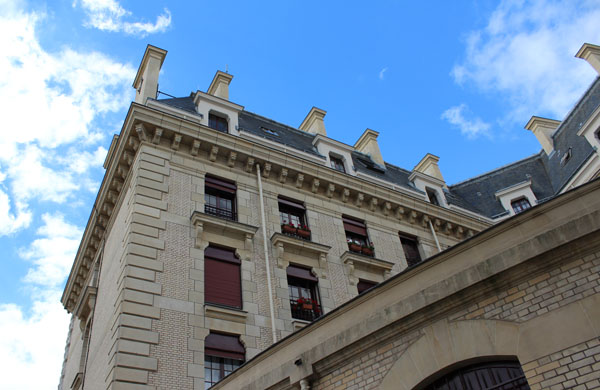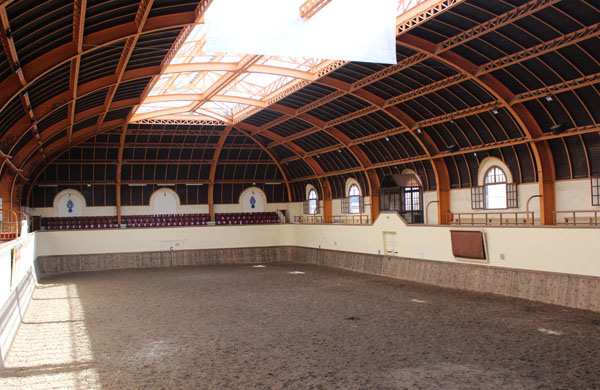 Once a year, the Gardes Républicains open the doors of their Marais headquarters to the public. Their "quartier" or barracks is close to the former Bastille Castle on boulevard Henri IV, next to the River Seine and métro Saint Paul.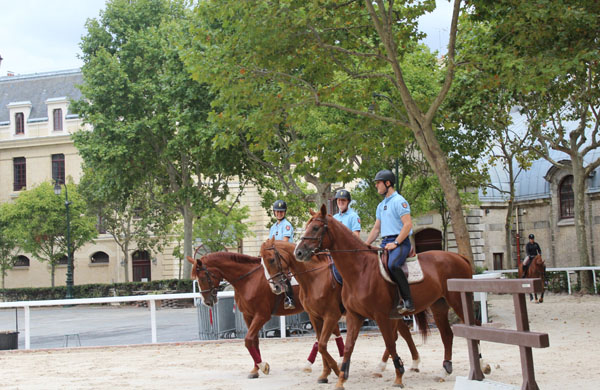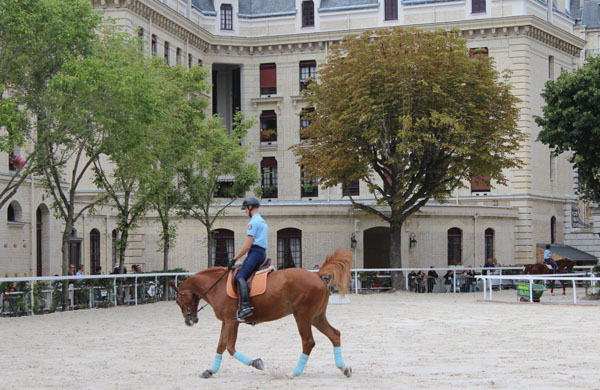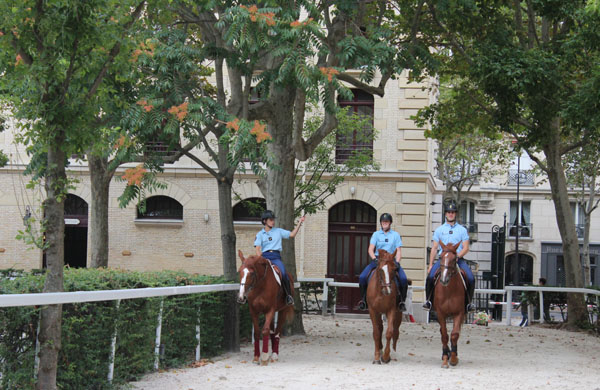 The PARISMARAIS television team was honoured to have the permission to film their magnificent annual horse show that exceptionally took place in their Vincennes headquarters. It included a wonderful military orchestra, splendid in their 1810's imperial uniforms. A fantastic motorcycle show followed. These are the guards who can stop you on the motorway if you drive too fast – remember the speed limit in Paris is only 50 km/h and most of the Marais streets, considered a "quartier tranquille," have a speed limit of only 30km/h when they are not exclusively pedestrian.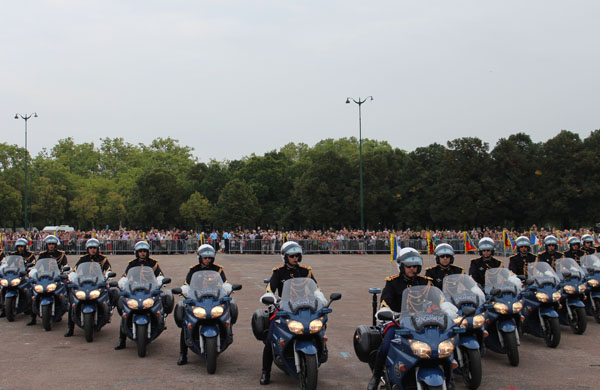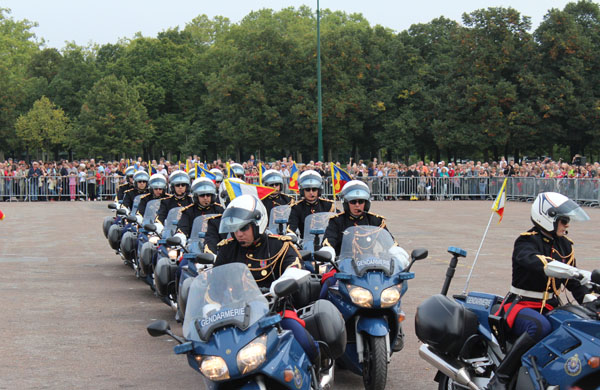 They are in charge of all high-security missions as well, to protect not only the government, but also you and I in our daily lives. Knowing that the Gardes Républicains are living in le Marais, ready to jump on their horses, high-speed motorcycles or in their incredibly fast cars to respond to any emergency at any time, makes us feel more secure. If safety is not an issue in most districts of Paris, it is definitely not one in le Marais, where you can walk around safely at any hour of the day or night. It is just one more reason to stay in this area when you are visiting Paris, or, as is our good fortune, to live here all year round.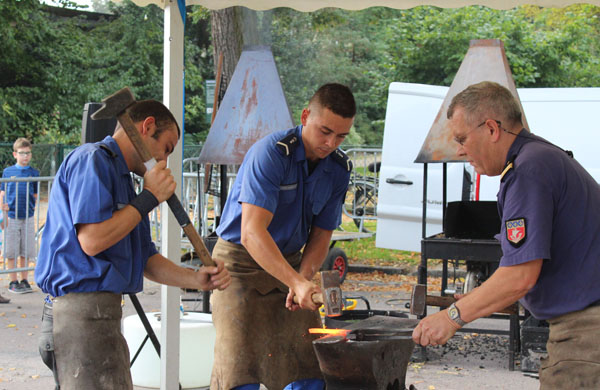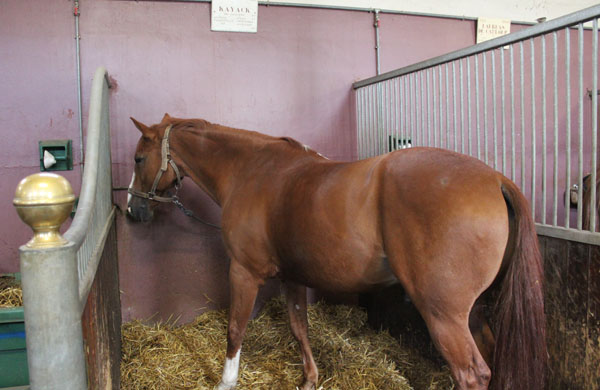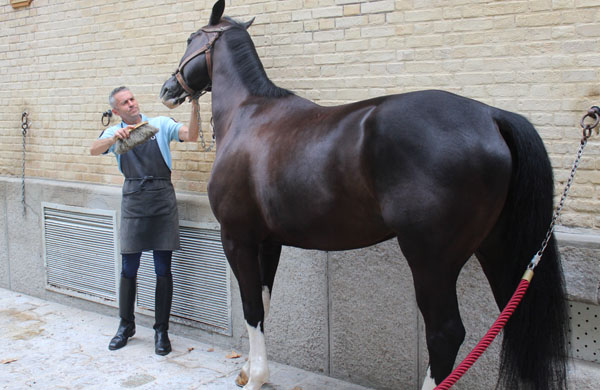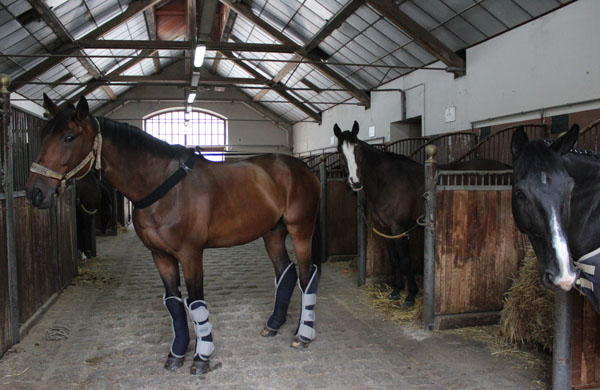 GUIDED TOURS: Guided tour of the area and the traditions room (museum), which traces the history of the Republican Guard from 1802 to today. No visits on weekends and holidays. Tours for groups by appointment only. Write or call the Public Relations Department.
DEMONSTRATIONS: Special training organizes demonstrations on Thursday afternoons once a month, for groups and by appointment only. For information, please contact the communication service. In addition, some free events are held on special occasions such as Heritage Days.
For all enquiries : http://www.gendarmerie.interieur.gouv.fr/garde_republicaine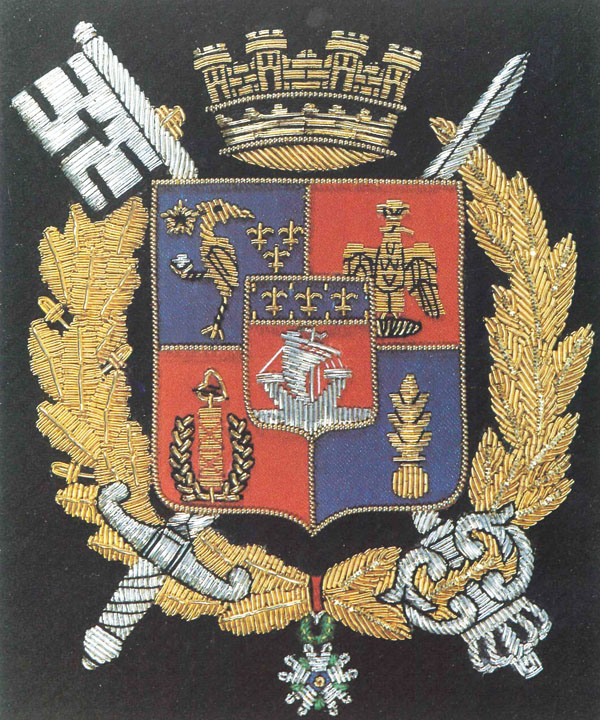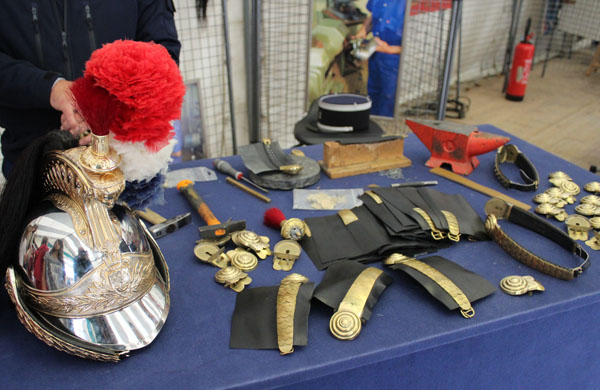 THE REPUBLICAN GUARD – OFFICIAL PRESENTATION
Heiress to the Municipal Guard created by Bonaparte in 1802, and integrated to National Gendarmerie in 1849, the Republican Guard went through almost two stormy centuries while fully preserving its prestige.

Particularly visible to the Parisians and renowned for its fine look, when staging the State military protocole and the large presidential escort on the Champs Elysees, the Republican Guard devotes most of its resources to security missions however.

Its infantry regiments are tasked to ensure the protection of the high value government premises (Elysee Palace, Hotel of Matignon), both French parliamentary assemblies, the Constitutional Council, the Ministry of Defence, the Ministry of Foreign Affairs and the Paris Justice palace. On a daily basis, this mission mobilizes 900 gendarmes, who are provided with a training oriented towards individual subduing and close protection skills. In the event of a specific threat or a state visit, the Guard special weapons and tactics teams and sharp shooters, all qualified by "GIGN" (National Gendarmerie Intervention Group), reinforce the permanent force layout. They also take part in judicial police operations carried out by National Gendarmerie.

The surveillance and intervention mounted platoons of the cavalry regiment develop new knowhows in public security. About thirty Guard horsemen are used everyday in Paris and Ile de France region, whether it be in surveillance patrols or in support of "Gendarmerie Mobile" forces around stadiums. Their tall horses inspire calm and are trained to adapt to the urban hustle and bustle. On occasion, horsemen contribute to maintaining public order in various very busy tourist areas, and take part in the security of major public gatherings or sensitive events, like international summits.
The Republican Guard motorcyclists, some particularly experienced drivers, are in charge of the large presidential escort, see to the Tour de France security since 1953 and provide assistance to road safety daily.

Finally, the Republican Guard holds in its ranks several top level music groups in charge of enhancing the splendour of official ceremonies and of contributing to France influence.