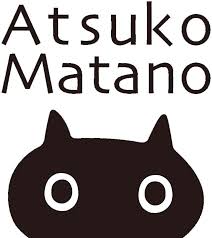 Atsuko Matano
64 Rue du Temple, Paris, France
01 42 77 46 28
Open
Monday, Wed to Saturday
11:00 - 19:30
> Website
> Facebook
Atsuko Matano, an unique and multi-talented artist!
Atsuko Matano is a multi-talented artist: designer, illustrator, novelist, recognized and loved by a large number of fans!
She began her career in 1979 as a designer for the gift shop "Pandora's Box." She established, 6 years later, in 1985, La Merise where she developed her special touch. She also began a career of novelist. In 1986, she creates the trademark Atsuko Matano while she continues to work as a designer for different brands.
In 2000, she runs the first Towel Museum (Ichihiro) featuring the Japanese towel art. In the same time, she keeps writting novels in her playful and childlike's style.For some years, she works for stage productions mixing visual art and music.
Her world view which is simple and beautiful makes her an exceptional artist!