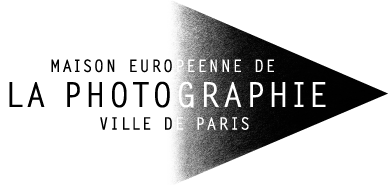 Hôtel Hénault de Cantobre
82-84 Rue François Miron, Paris, France
> Website
.
Hôtel Hénault de Cantobre
The building located at 82 rue François Miron was built in 1706 for Hénault de Cantobre, tax collector. It is a fine example of 18th century classical architecture. The house originally belonged to the Gayet family up until the Revolution. In 1792, it was sold to Antoine Pezet de Corval who then resold it in 1793 to Didier de la Borne. The family of the latter owned the home until 1842. Later, it would be the property of relatives of commander Cohas until 1914. Since that time, the building is owned by the city of Paris. The street facades, ironwork, and central staircase have all been registered as historical monuments. The renovations mainly involve the rehabilitation of the interiors.
In 1988, the city of Paris chose the hotel de Cantobre as the site for the Maison Européenne de la Photographie. In order for the building to serve the functional needs of a large-scale cultural institution, the architects Bernard Deroeux and Olivier Foures were hired to prepare a design study for competition.
The architectural studio of Yves Lion, award winner of the competition which took place in 1990, ultimately won the task of preserving the old-world charm of the building; inventing an internal flow which would meet the functional needs of a modern institution while simultaneously respecting the original structure.
Situated in the historic heart of Paris, the museum is a major center for contemporary photographic art. A completely new kind of cultural establishment, it houses an exhibition center, a large library, a video viewing facility with a wide selection of films by or about photographers, and an auditorium. It is designed to offer easy access to the public of the three fundamental photographic medias : exhibition prints, the printed page, and film.
With 12,000 square feet of exhibition space on three floors, photography-lovers can discover the permanent collection with works by the world's most influential photographers, including Robert Frank, Josef Koudelka, Raymond Depardon, and Martin Parr. There is also an entire gallery devoted to Irving Penn, one of the most famous photographers of the latter half of the 20th century.
The temporary exhibits range from fashion photography to journalism to art photography and are often retrospectives of a selected photographer.