SELECTED GUIDED TOURS
1 / CABRIOLET & CHAMPAGNE VIP PRESS TOURS
Guided visits by the PARISMARAIS.COM press team, intended for journalists specialising in luxury, tourism, and culture.

You want to discover the Marais by night, in a convertible with the wind in your hair, guided by an expert, bilingual, team of a private driver and a private guide. Discover architectural treasures from another angle by raising your eyes to the heavens. Discover the baroque and Medieval Paris as you have never seen it before. This tour is available by reservation only, and as part of a press trip.

In the preamble to this nocturnal journey, we can arrange custom receptions in places inaccessible to the public, visit privately owned art collections, discover exclusive hidden collections, as well as some beautiful private mansions.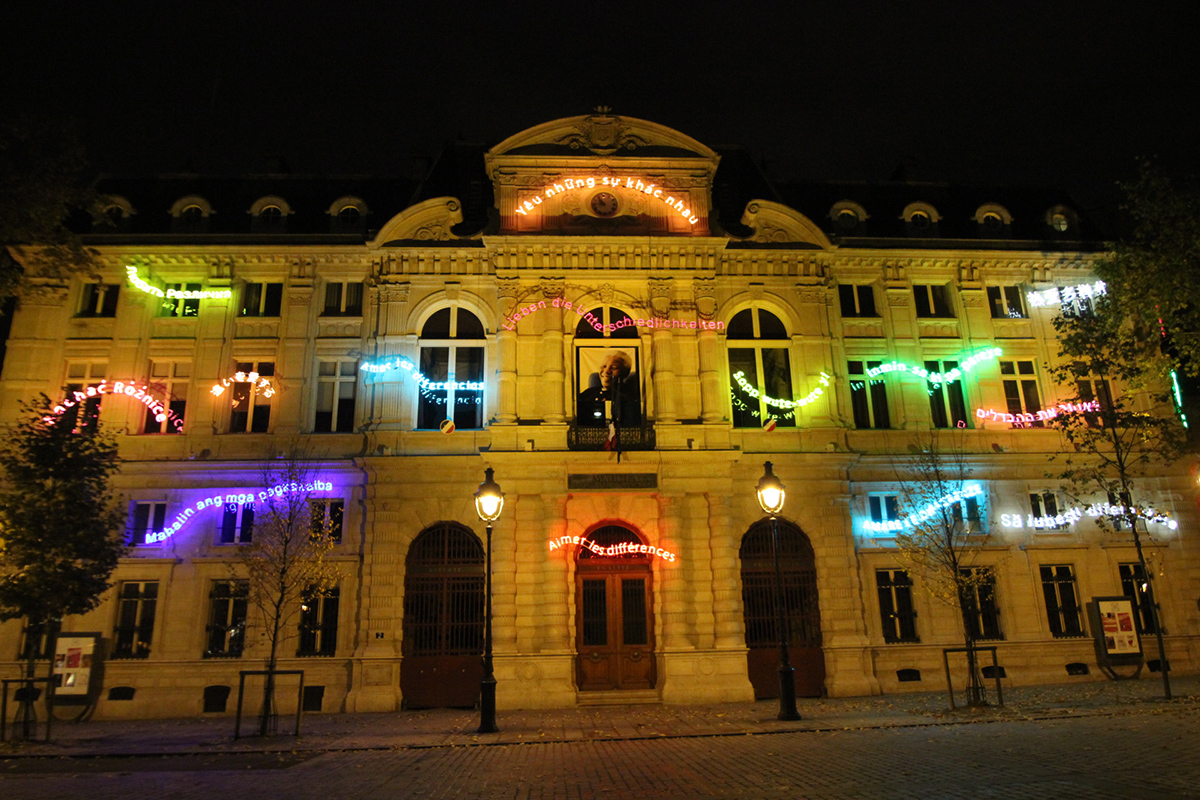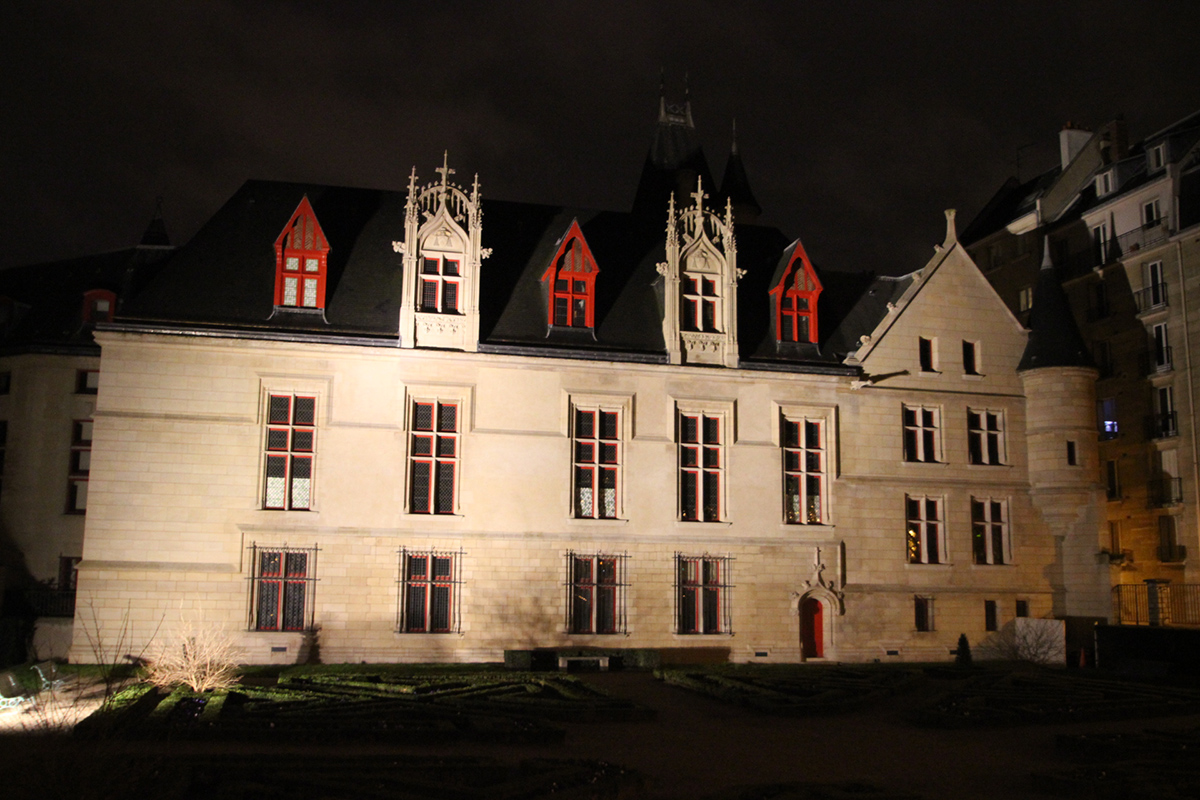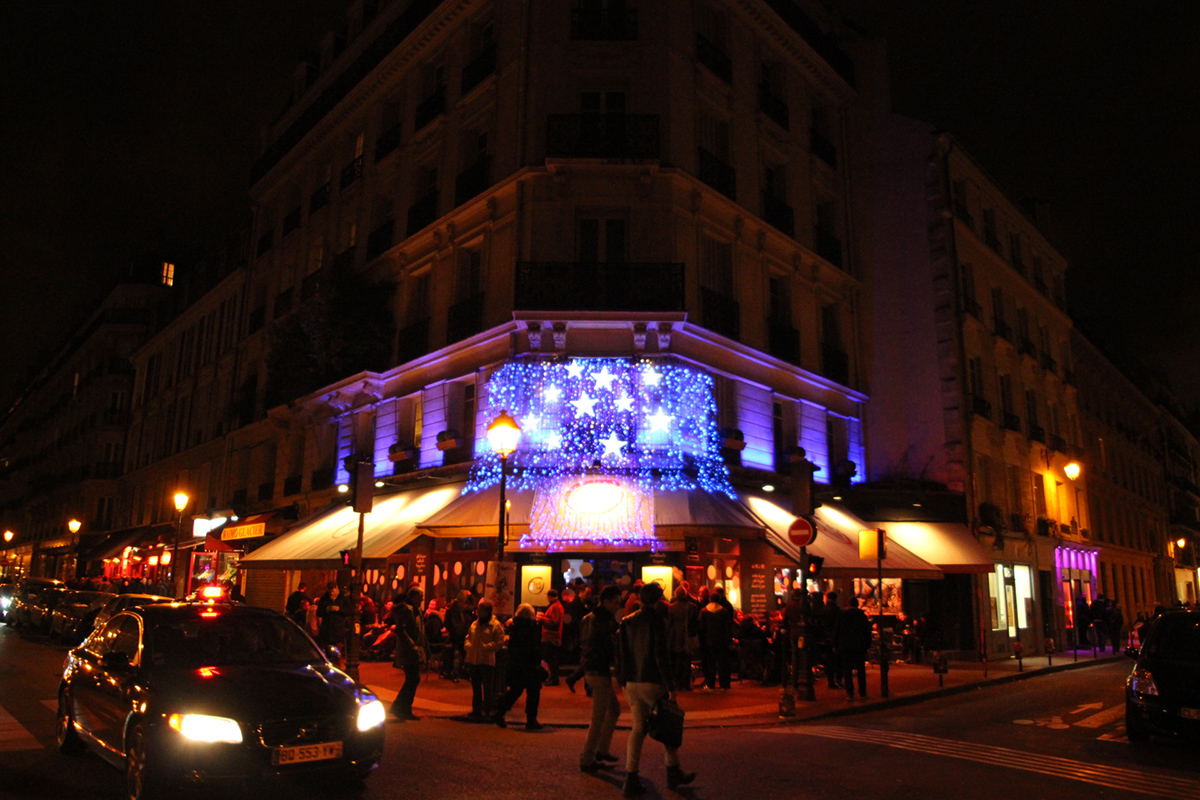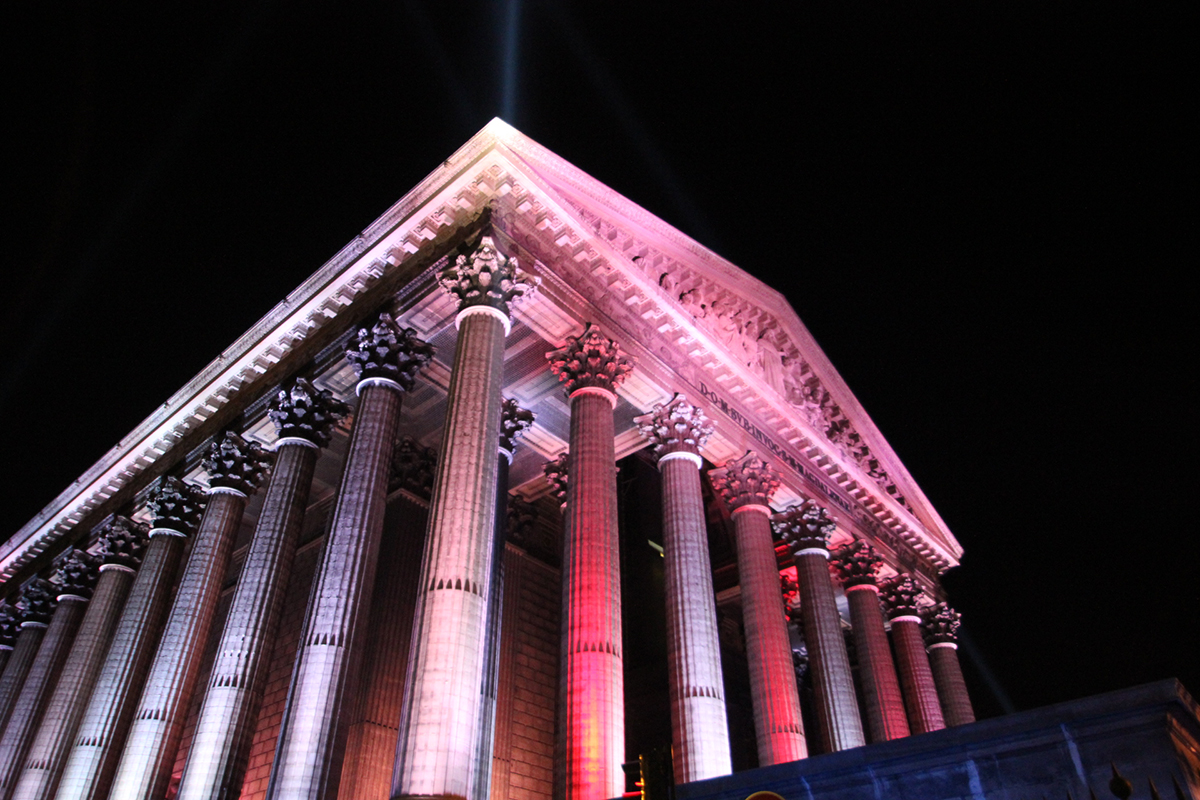 A three-hour tour of Paris and the Marais from 350 euros for 2 people, including one bottle of champagne for the two of you. All options are on request.
Réservation : info@parismarais.com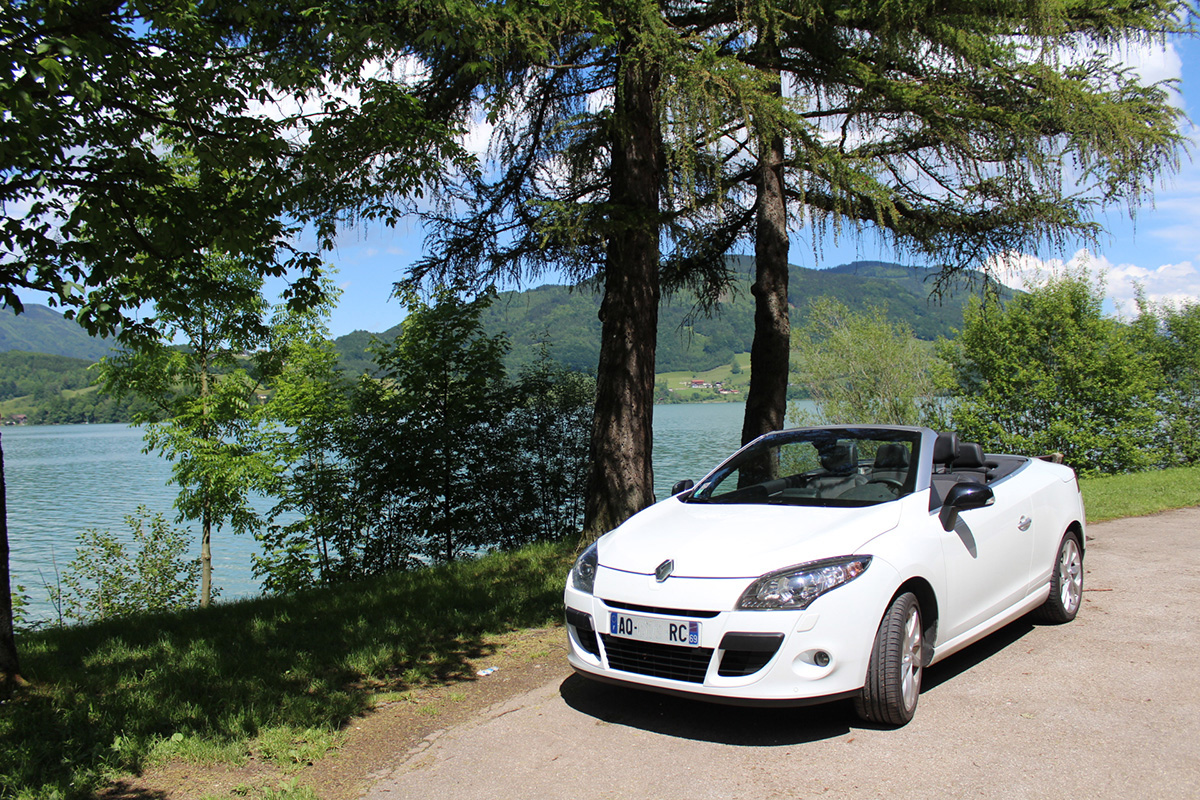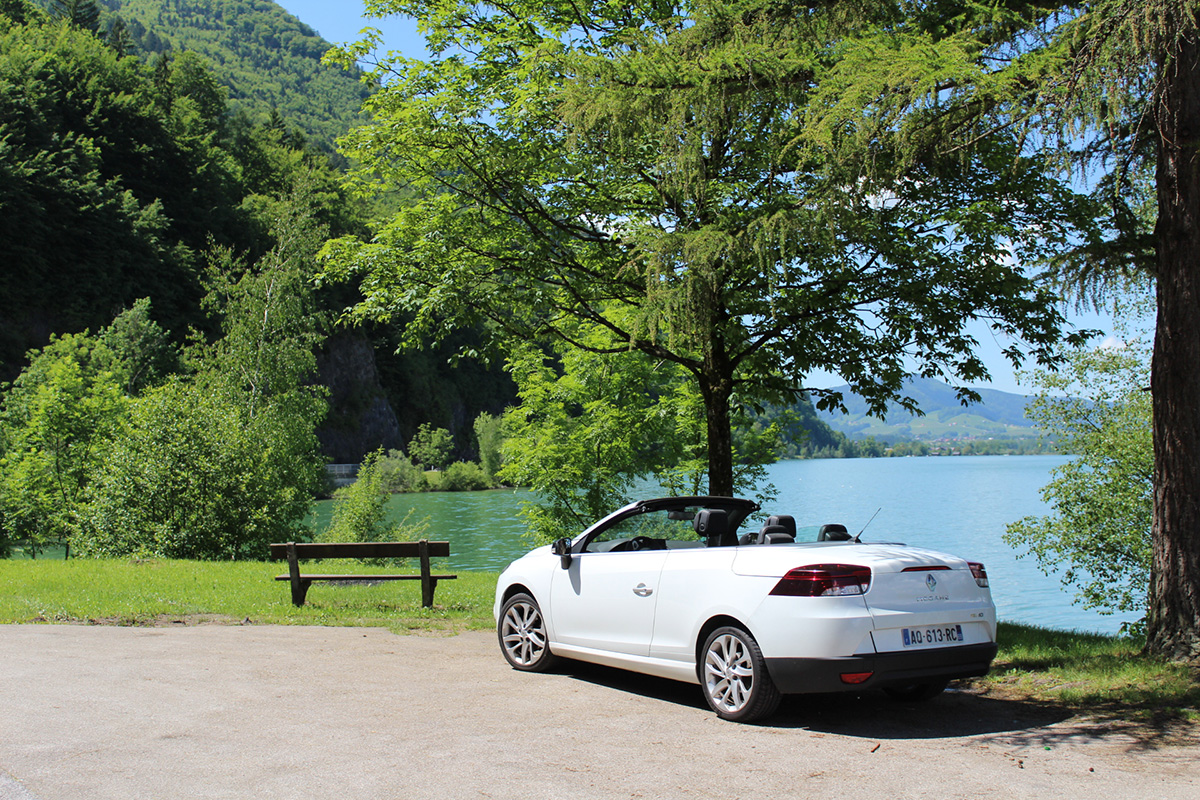 Watch this video to see our convertible and imagine yourself in the back seat sipping champagne while we drive you around the City of Light.
2 / STREET ART TOUR OF THE MARAIS WITH MON BEAU PARIS
Le Marais Street Art Polaroid Tour is a unique guided tour inside one of the most famous Parisian districts.
A new and unique Parisian culture experience where your guide will take you to the heart of the Marais, to discover the myriad art works that line the streets of this eclectic Parisian area, combining both tradition and modernism. A veritable plunge into the Parisian underground art world, allowing you to learn about the most famous street artists of the city, their approach, philosophy and techniques. You will discover the works of YOSH, SPACE INVADERS, CLET, SOBR, GZUP, COST for example… and many other original and innovative artists. An unusual and original tour, fully immersing you in present day Paris. Become an artist yourself: Mon Beau Paris will provide 10 Polaroid cameras to help you take souvenir snapshots of the works you enjoyed the most!
Your guide will advise you how to get the most out of your camera and will show you the best locations so that your shots are the most successful. Smaller groups of up to a maximum of 10 people are ideal and manageable for everyone from youngsters to seniors. A delightful, colorful tour, suitable for everyone's eyes.
Tel : +33 6 59 42 36 29
monbeauparis.com
3 / LUXURY EXCURSIONS IN A LIMOUSINE WITH CAB SERVICE PRESTIGE.
Travel from the airport or train station to your home in the comfort of a Jaguar XJL. Enjoy a tailor-made visit of Paris or its outskirts, or a very Parisian shopping spree. Made up of a team of multilingual professionals, Cab Service Prestige is PARISMARAIS.COM's preferred and trusted partner. Available at any time, your driver guide speaks your language and is at your entire disposal. Discover also a selection of specific and themed tours offered, such as " the Seine River Cruise and Cabaret Show " or the " Private Castle Valley Tour ". They will make your stay a totally unique and unforgettable experience. A special mention for the " Bond 007 Tour" along the Seine after discovering the streets of the capital by Jaguar.
Tél : + 33 1 75 62 01 63
réservation@cabser.com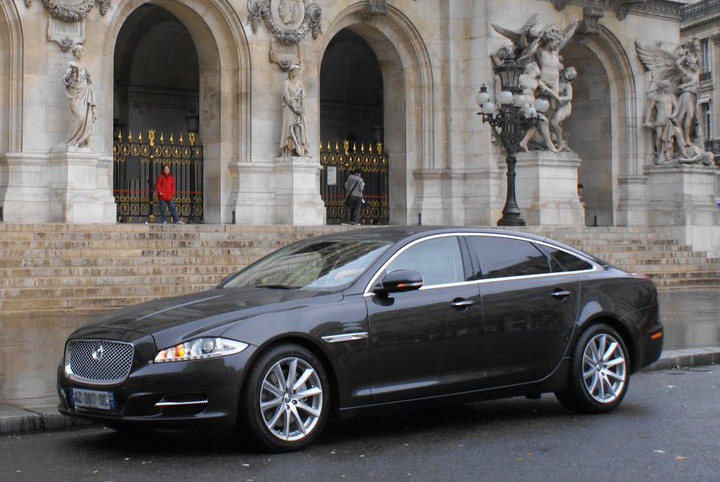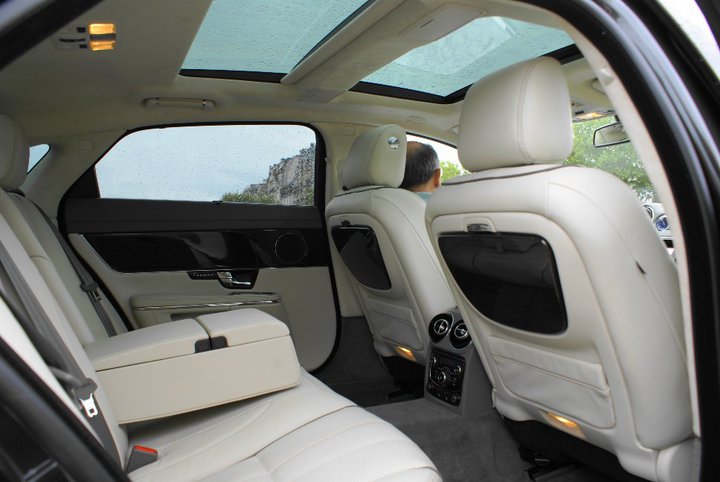 4 / THE PARISMARAIS ART GALLERIES TOURS
Visits to contemporary art galleries in the Marais
Presentation in French or English by Arnaud Sellier, art market consultant.

PARISMARAIS.COM invites you to plunge into the contemporary art scene of Le Marais in a unique way with Arnaud Sellier, our art connoisseur. Arnaud developed his expertise advising and working over the past few years for major international auction houses as well as the French Ministry of Culture.
Walking down the narrow streets of Le Marais, the neighbourhood with the largest concentration of galeries in Paris, you will discover many surprising art collections as well as the best selection of world-known galeries- nestled in historical mansions, cast iron buildings or in secret backyards.

Arnaud will accompany you, according you access to some of the most exclusive galeries in the contemporary art world during an entire half-day. Arnaud will bring you to the largest European public collection of modern art at the Pompidou Center or to the unique collection of the New Picasso Museum (opening scheduled for December 2013). A stroll to the Maison Rouge, private art foundation and patron of cutting-edge contemporary exhibitions in the Bastille area, is also possible.

The program is entirely flexible, based on your wishes and rythmn. It is almost always a one-on-one relationship with Arnaud Sellier, who will open doors for you into the heart of creation.

The highlight of the itinerary will bring you to :
Galerie Yvon Lambert, a well-established gallery which opened in the Marais more than 40 years ago. The gallery is still among the top five of those promoting conceptual art and minimalism.
Galerie Templon, promoting French artists such as Garouste and Arman as well as international artists. More than 400 exhibitions organised over the past 40 years.
Galerie Thaddaus Ropac, one of the most elegant galleries in the Marais with white cube architecture and an amazing second space in Pantin for larger pieces of art.
Galerie Emmanuel Perrotin, so mediatique! High heels at Loboutin, Champagne at the Costes Restaurant, and Art at the Perrotin Gallery.
Galerie Karsten Grève- a great sélection of international post-war avant-garde art.
Galerie Denise René, one of the pioneers to promote abstraction, cinematic art, and the optical art of masters such as Vasarely, Morellet and Soto.
Galerie Christian Berst- the place to be to explore the secrets of «art brut», at the edge of contemporary art.

The itinerary is totally flexible and subject to changes according to the temporary exhibitions in galeries and public collections. Finish the tour in style with a look at a selection of hand-crafted, exquisite jewels designed in limited or unique editions by artists at the Pierre-Alain Challier Gallery.
Art at breakfast or tea time is excellent to keep spirits high.

Contact Arnaud Sellier for your personal art shopping in the contemporary art scene in the Marais at the following email: Arnaud Sellier –sellierarnaud@hotmail.com
Offer: 290 euros TTC per person, 500 euros TTC per couple - ½ day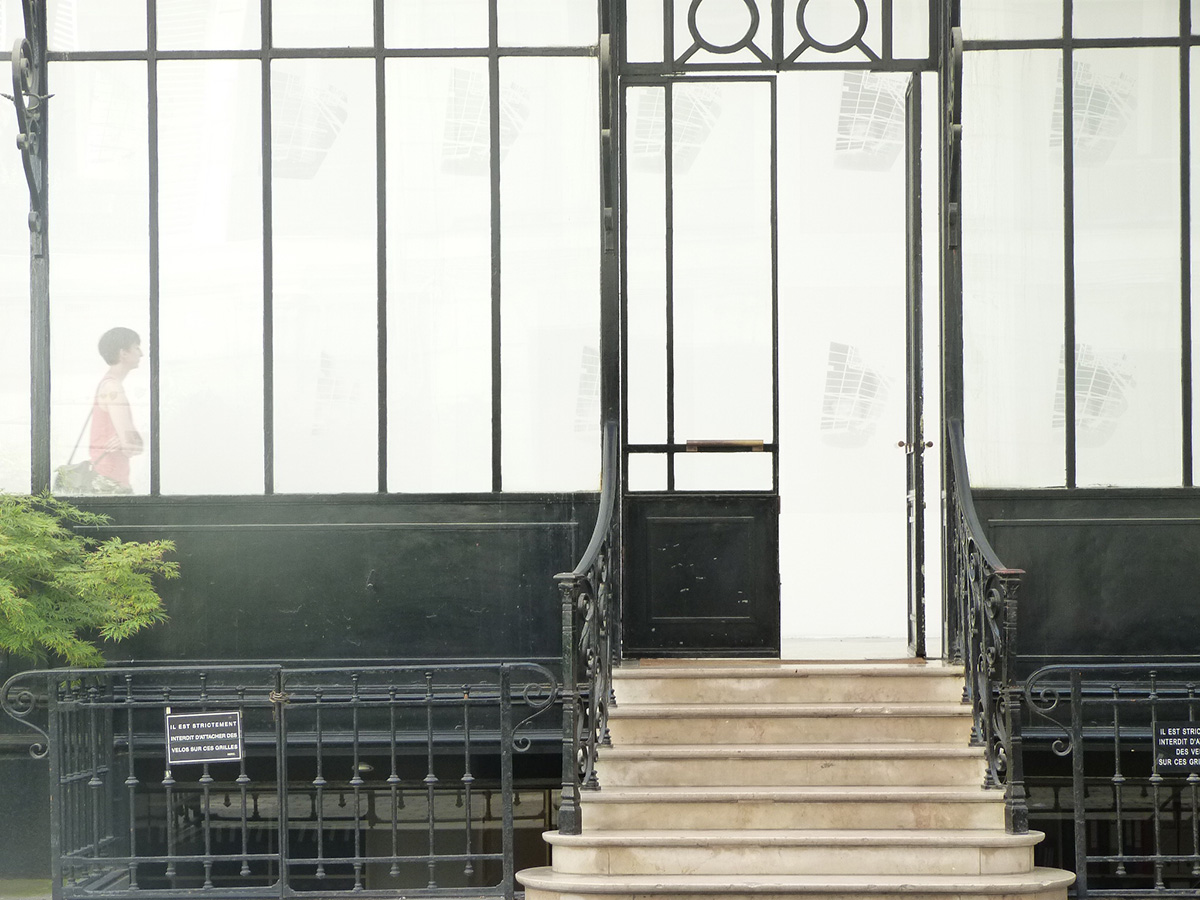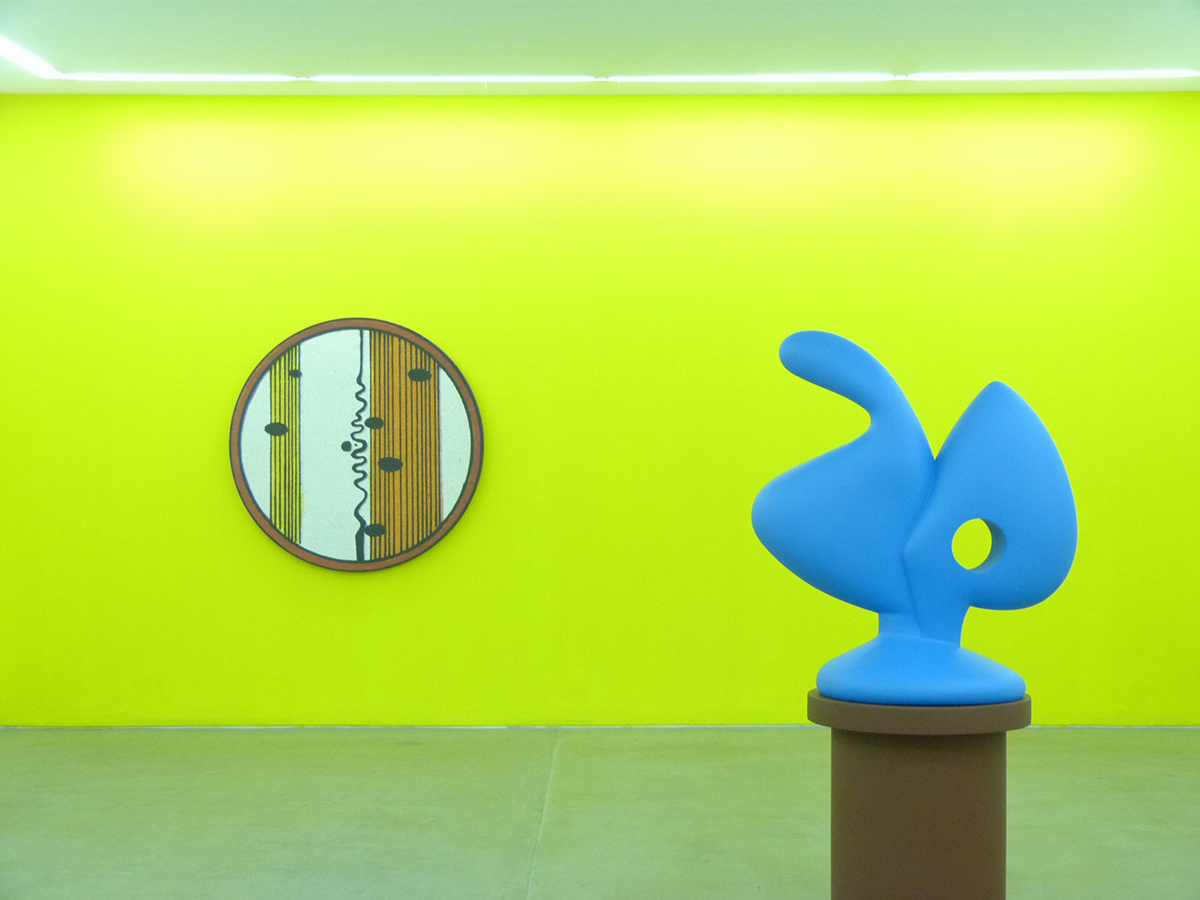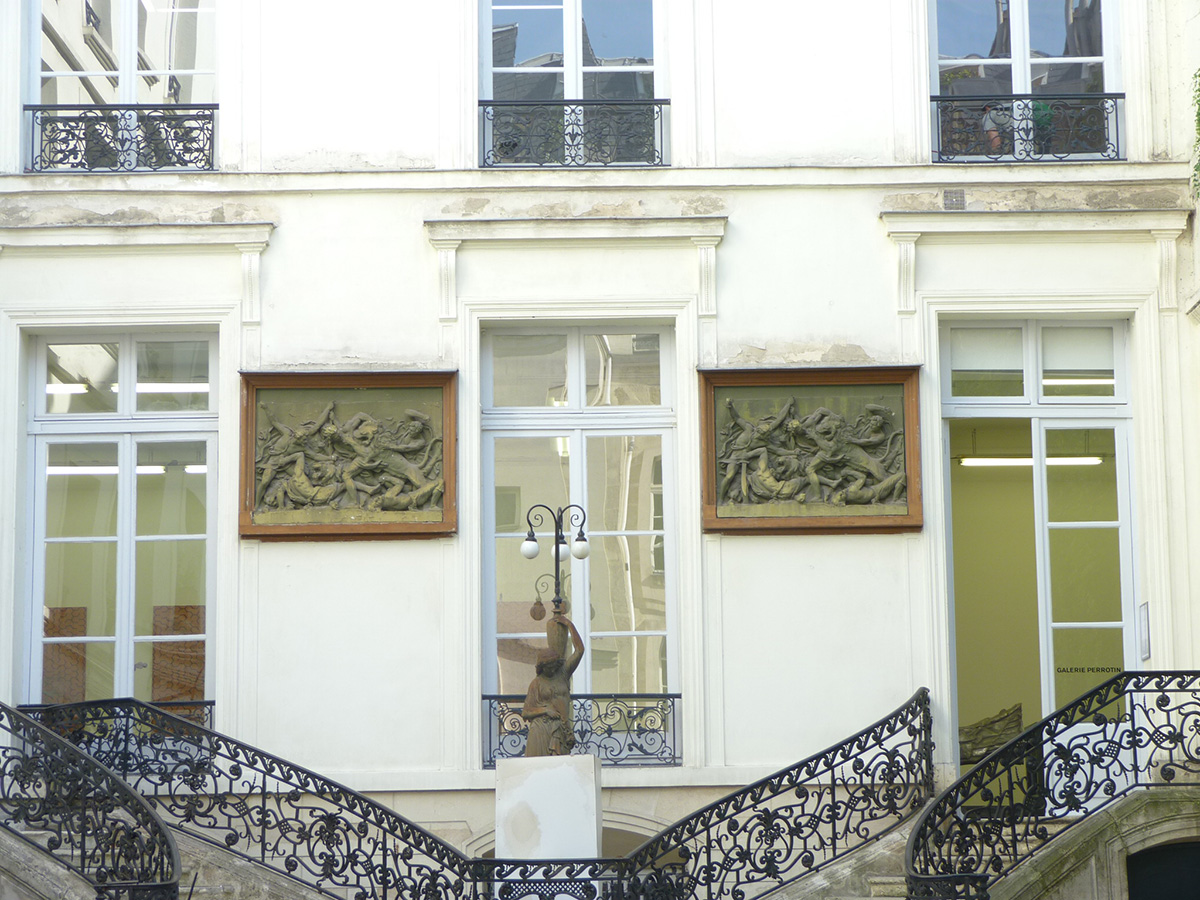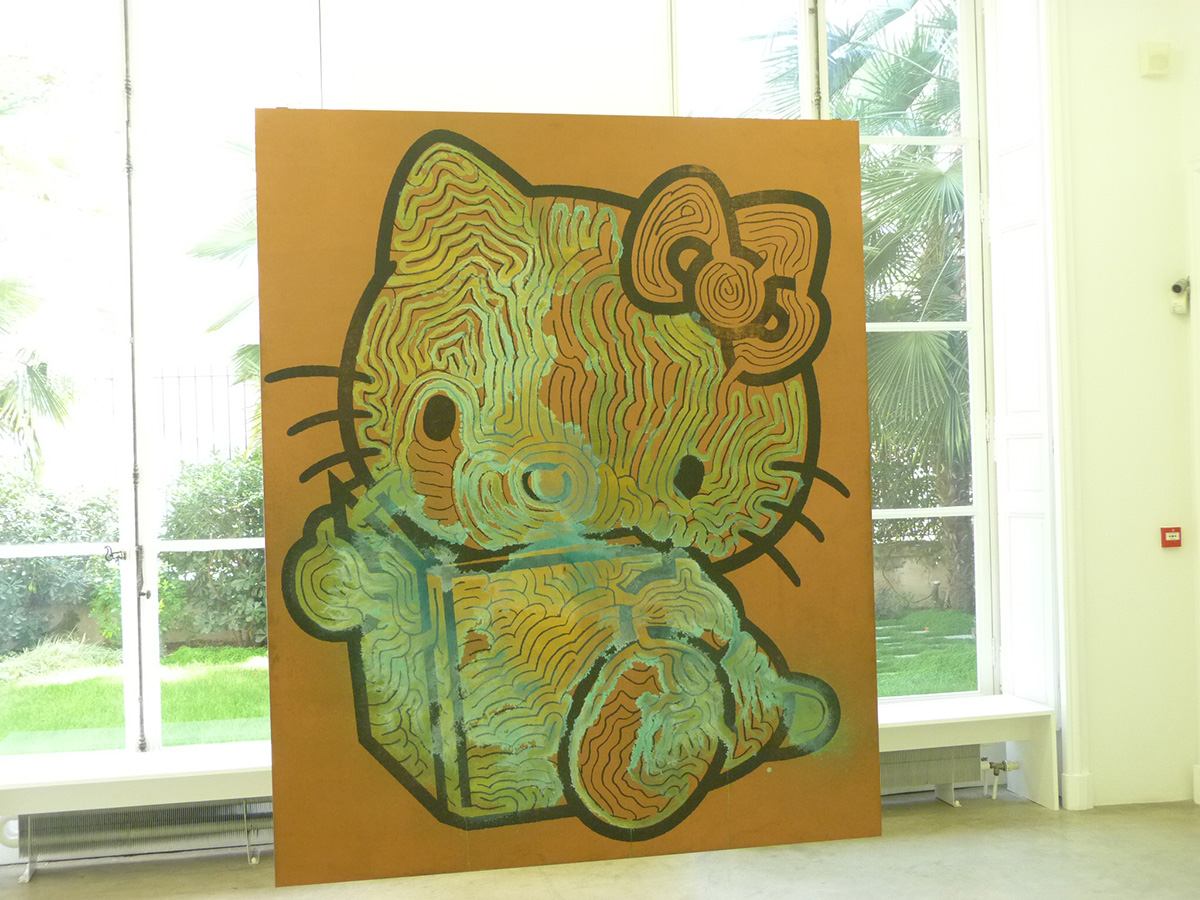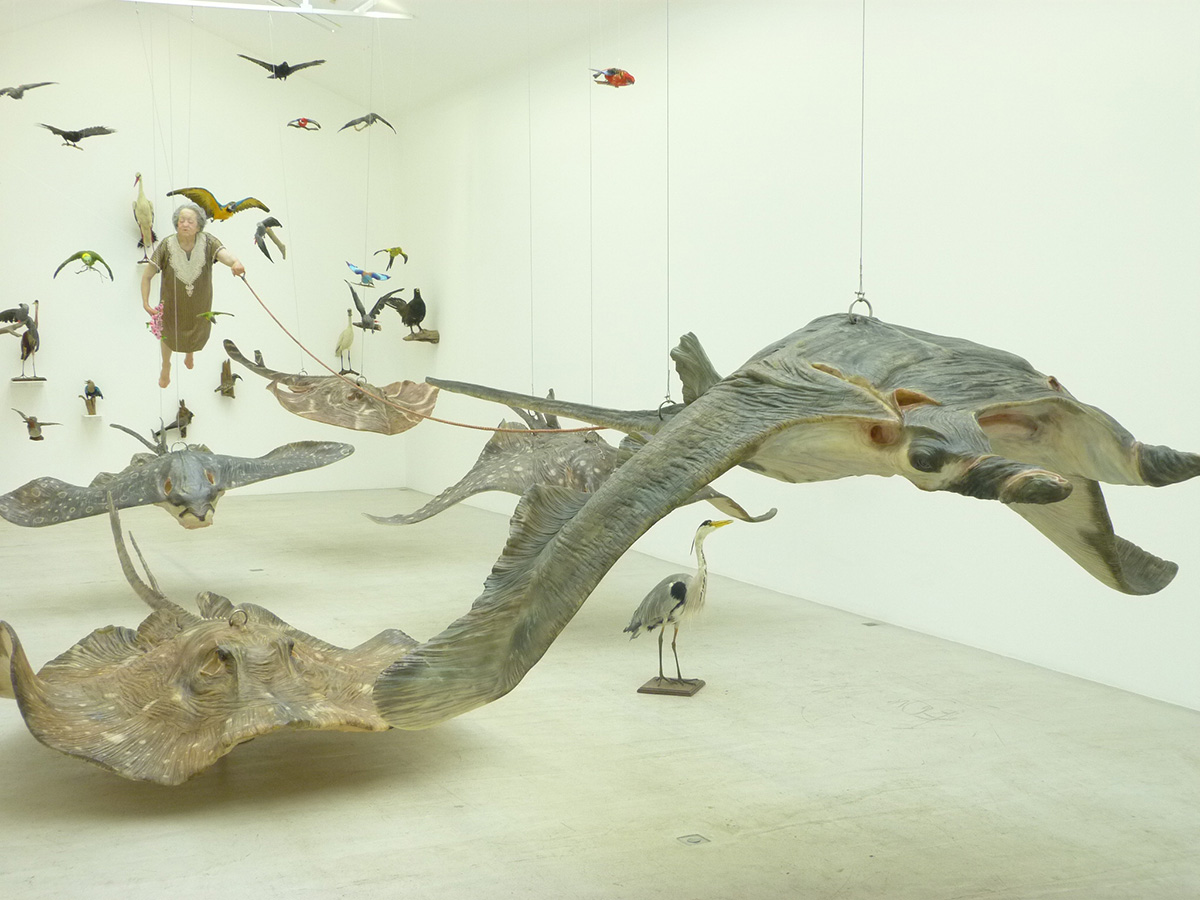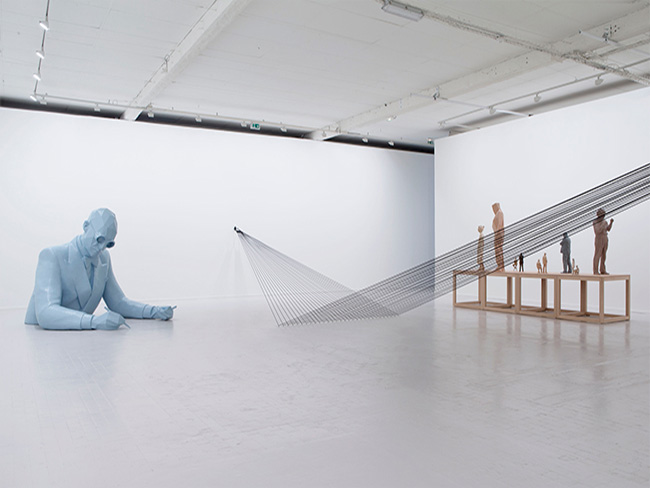 5 / LE MARAIS NEIGHBORHOOD WALKING TOUR WITH RICHARD NAHEM
Come take an insider's stroll through the lovely Marais, one of the oldest and most historical areas of Paris. Marais expert Richard Nahem, who has lived in the area for 7 years, will share with you breathtaking, historic buildings and private mansions dating back to the 1600s, beautiful manicured parks and gardens, some of the finest galleries and small, jewel-like museums. Discover the city's chicest home and clothing boutiques. Food lovers can feast in some of the top food shops, including patisseries and chocolate shops. The tour also includes a visit to the Jewish Quarter to explore synagogues, the Shoah Memorial, and tasty Jewish food shops. Enjoy this unforgettable tour of a truly magical part of Paris. Tour includes a stop at one of the best bakeries in Paris for a pastry and a coffee. (Not included in price).

195 euros for 1 to 3 people, 65 euros for each additional person for a 3-hour tour. 425 euros for a full day/7 hour tour that includes a 1-hour lunch break. (Price of lunch not included). Each additional person 85 euros.

Tour times:
Morning tour 11AM-2PM
Afternoon tour 3PM-6PM
Full day tour 11AM-6PM

Similar neighborhood walking tours are also available for St. Germain des Pres, Montmartre, and the Latin Quarter.

Eye Prefer Paris Cooking Classes

Come take a delicious insider culinary journey of Paris with Eye Prefer Paris Cooking Classes. Richard, a former New York professional chef, and caterer Charlotte Puckette, author of the bestseller The Ethnic Paris Cookbook, will teach students how to make classic French food with an ethnic twist. Classes will start at 9:00AM with a tour of a fresh food market, where we will shop for some of the seasonal and sometimes exotic ingredients. After, we will go to Charlotte's private townhouse, just minutes from the Eiffel Tower. We will discuss the menu over coffee and prepare a three-course feast for the next few hours. We will finish by dining on our delicious, just prepared lunch as well as with a selection of ripe cheeses and French wine from a local shop specially selected for the meal. Classes will end at approximately 2PM.

Cost: 185 euros per person (about $240)
Time: 9:00AM- 2PM (approximately 4 1/2 hours)
Location: We will meet by a metro station close to the market
Class days: Tuesday to Sunday
Minimum of 2 students, maximum 6 students.

Eye Prefer Paris Chocolate and Pastry Tour

Come and taste the sweetest Parisian delights on the ultimate fantasy tour for chocoholics and pastry lovers. We will sample chocolates and macaroons at 6 of the tastiest chocolate & pastry boutiques in Paris on either the Left Bank or the Right Bank. The tour also includes a stop for a cup of sinfully rich hot chocolate and an entertaining history on the origins of French chocolate and macaroons.

Your guide Richard Nahem, originally from New York, is a former pastry chef and chocolatier. He previously owned his own shop specializing in chocolate truffles.

For a 2 1/2 –3- hour tour, 225 euros for 1 to 3 people, 75 euros each additional person. Includes samples at 4 shops. Price does not include hot chocolate.



6 / LE MARAIS FROM THE SEINE BY ELECTRIC BOAT WITH BATOSTAR
At the heart of one of the oldest districts of Paris, Le Marais, we welcome you to our canal barge. Enjoy direct views of the Ile Saint Louis before boarding Paris' first 100% electric boat * for a 40-minute stroll through time!
During this unique tour, discover the Paris of today and- by video- that of the Middle Ages thanks to a historical reconstruction of the banks of the Seine in the Middle Ages Period music also accompanies you charmingly around the Ile Saint Louis and Ile de la Cité.

You can choose your mini cruise with or without a drink at our welcome bar.

Boat ride + 1 drink ( to have at the Mellow Bar before or after your cruise) : Adult 13 €/ Child ( - 12 years) 8€
Boat ride only : Adult 10€ / child ( - 12 years ) 5€ / child ( - 4 years ) free for a child accompanied by an adult
One way to the Eiffel Tower : Adult 8€ / child ( - 12 years) 4€ / Child ( - 4 years ) free for a child accompanied by an adult (comments in French, English and Spanish) + 3€ for a drink except for children under 4 years old
Round trip to the Eiffel Tower and back: Adult 13€ / Child ( - 12 years ) 5€ / child ( - 4 years ) free for a child accompanied by an adult (comments in French, English and Spanish) + 3 € per drink except for children under 4 years old.

BATOSTAR - Port Hotel de Ville 75004 Paris, at the foot of the Pont Marie on the bank below the Quai de l' Hotel de Ville on the voie Georges Pompidou - Metro: Pont Marie - Bus 67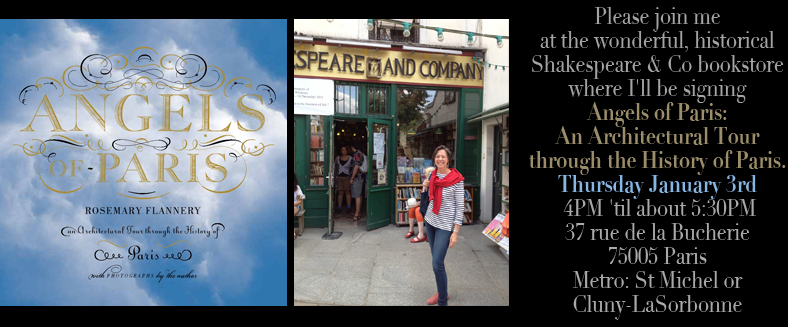 7 / ROSEMARY FLANNERY GUIDED TOUR : THE ANGELS OF LE MARAIS ARCHITECTURE
This innovative walking tour focuses on the beautiful architecture of Paris from Medieval churches and houses to a Renaissance fountain, through the times of kings, emperors and presidents. Angels are everywhere, found in the most surprising places – on top of theatres, in parks and gardens, on courthouse clocks, museum rooftops, doors, archways and pediments. The angels are carved in wood, engraved in stone, illustrated in ceramic, or cast in bronze, illustrating the artistic and architectural trends found throughout the ages on pediments, doors and archways. Find out the difference between cherubs, angels and winged deities while learning about the work of France's greatest architects, sculptors and artists.

Binoculars are provided for the tour. Bring, if you wish, a camera with a zoom lens to get a closer look at the angels perched on high!

Rosemary Flannery – bilingual guided visits in French and English
2 hours walking tour starting on Place des Vosges 140 € for 1/3 people.
Any extra visitor 50€
Reservation + 33 6 81 29 56 62
8 / MARAIS GUIDED BIKE TOURS IN PARIS BY PARIS BIKE TOURS
Discover the benefits of cycling through the historic streets of the Marais, the most beautiful part of the most beautiful city in the world.

Paris Bike Tours is one of the only companies that can guarantee you an exceptional moment in the company of quality tour guides certified by a state diploma. Paris Bike Tours will meet all your requirements by offering you a wide choice of theme routes so that you can discover the city from a new angle, off the beaten track.

Tours last approximately 3 hours and are accompanied by a guide in English, French and German. Other languages ( Dutch / Spanish / Italian. etc ) upon request.

THE MANY FACETS OF THE MARAIS BY BICYCLE

Starting at the the futuristic setting of the Centre Pompidou, visit the Paris of Kings from Henry IV to Louis XIV, from the Palais du Louvre to the Place des Vosges, through Palais Royal and its scandalous columns. During your walk you will discover the charm of the Marais and its mansions. After a break in the Napoleon courtyard where the Pyramid du Louvre stands, you will finish this exciting tour in style by discovering the essential Islands Île de la Cité et Île de Saint-Louis.

Regular departures for the visit " Heart of Paris " from our agency, located at 13 rue Brantôme 75003 Paris (M° Rambuteau ), a stone's throw from the Pompidou Centre. An original bike tour center for approximately 3 hours. Saturday: 10:00am Sunday: 10:00am Friday: 2:30 p.m. Wednesday: 10:00 Sunday: 10:00

Bike tour prices: 32€ per person
The price includes: biking, a guided tour in French/ English, accessories on demand ( helmet / basket / poncho ) and insurance. Reservations are required.

MARIE ANTOINETTE'S MARAIS

A guided bike tour of the capital on the trail of the Queen. Here's how to create lasting memories for both your friends and yourself.
From the Marais where the "Affair of the Queen's Necklace" begins to the site of the Temple prison and through the Tuileries, this guided bike tour route follows Marie Antoinette, good wife and mother, victim of a fate that she had not chosen. A guided walk full of fascinating anecdotes.
Departure times and prices on request.

Paris Bike Tours
contact@parisbiketour.net
13 rue Brantome 75003 Paris - Tel. : 01 42 74 22 14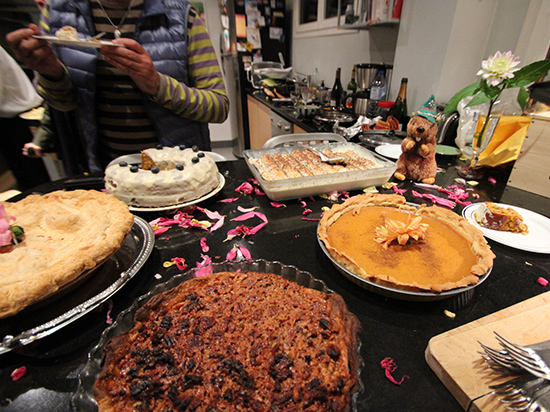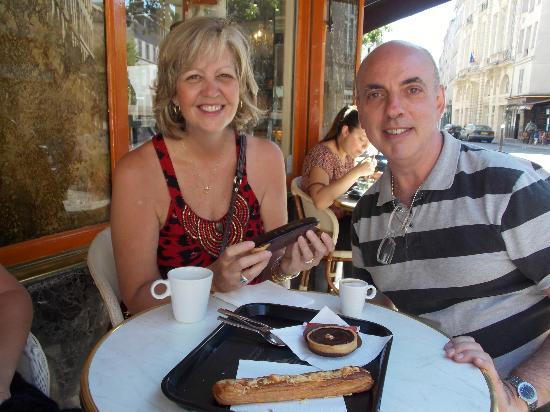 9 / FABULOUS YOU PARIS SHOPPING TOUR
Paris is a paradise for shopping addicts. This is marvelous, because Fabulous You gives you access to the secrets and tips of Parisian fashionistas as well as to exclusive private sales. It is also a very exciting and relaxing way to discover Paris.

This service is for those who wish to be advised and guided in their purchases, whether for a special occasion or for everyday items, and also for those who want to wander off the beaten track. This service is also for those who wish to discover new creative trails, for those who simply do not have time to waste, as well as for those who want to take care of themselves, or even someone else!

Your tour can be an experience of pure shopping, or you can stop to visit one or more famous Parisian monuments. Your shopping tour can be in English, French or Italian. We can also develop customized packages according to your needs if you wish.

You can choose to discover Paris on foot or with a car and driver service so we can stop in front of monuments at the perfect spot for your photos each and every time! Our tours are ideal for those who want to shop, discover Parisian places not to be missed, explore fascinating neighborhoods and unearth unique fashion secrets of the City of Light.

The tour begins in principle at 9am in the morning or at 2pm in the afternoon but other times can be arranged according to your preferences.
To book your course and seek Shopping parcousr à la carte in the Marais use the following online form >
10 / PAINTING WORKSHOPS WITH LAURIE FOX AND BLAIR PESSEMIER
Paint the scenes that inspired the Impressionists with two fun, professional American painters in Paris. Half-day sessions to week-long workshops, including a visit to Giverny and a painting session in the gardens or nearby. Paints, easels, brushes and canvas included. You provide the talent!

1/2 day session 2 -3 hours from 9:30 to 12:30: 100 euros
full day, 6 hours (until 4:30): 150 Euros
Visit Giverny and paint: 200 Euros
Admissions and food not included
Website >
mailto : paintfox@aol.com