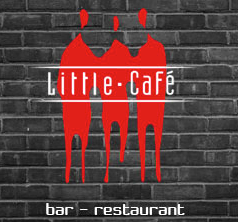 Little Café
62 Rue du Roi de Sicile, Paris, France
01 48 87 43 36
Métro Hôtel de Ville
Open to Monday to Sunday 10h - 2h
(last orders midnight)
> Facebook
Closed for renovation, reopening soon
Nestled in the 4th arrondissement, not far from its younger brother, the Little Café is a pretty restaurant with a terrace, where everything is homemade and the prices are really reasonable.
The lunchtime deal is 2 meals for just 16 Euros. We tried the grilled salmon, the delicious cheese and vegetable tartlets and the fresh raspberry tart. Rapid, continuous service every day throughout the day. Really beautiful south-facing terrace on the corner of rue du Roi de Sicile and the rue du Bourg Tibourg. This delightful restaurant offers a varied selection of meals, and every day there is a new dish of the day. A great little place to know, perfectly placed near all the trendy bars where you can party on afterwards. How about trying the cocktails at Résistance, one of the rare bars in the area that is fighting against renovation as the owners want to maintain that party atmosphere that was intrinsic to the gay quarter in Paris.
Open on Sundays, from 12 - 5pm, the Little Café le restaurant also offers a tidy brunch that is excellent value for.
Rating Little Café
/ No rating