Memory of the Holocaust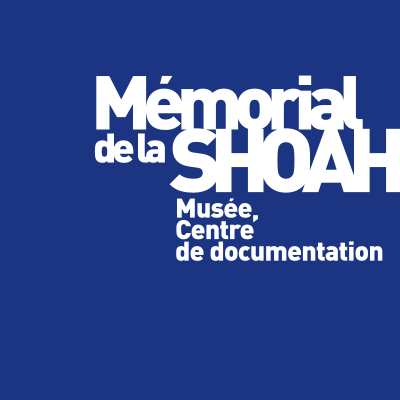 Mémorial de la Shoah
17 Rue Geoffroy l'Asnier, Paris, France
+ 33 (0)1 42 77 44 72
http://www.memorialdelashoah.org/
https://www.facebook.com/MemorialShoah/?ref=ts
https://www.youtube.com/user/memorialdelashoah
Le Mémorial de la Shoah trouve son origine pendant la guerre de 1945, avec la création dans la clandestinité d'un fonds d'archives visant à rassembler les preuves de la persécution des Juifs. Le Centre de documentation Juive Contemporaine se double plus tard du Mémorial du Martyr Juif Inconnu. Centre d'archives, musée, le Mémorial est aujourd'hui un lieu essentiel pour la transmission de la mémoire du passé.
Constitué par trois départements, les archives, la photothèque et la bibliothèque, le Mémorial de la Shoah se positionne aujourd'hui comme le plus grand centre de documentation en Europe consacré à l'histoire de la Shoah et au sort des Juifs pendant la Seconde Guerre mondiale. Son fonds documentaire est en accroissement constant grâce à des dépôts, dons ou achats. Il gère en outre les archives d'organisations, de personnalités ou encore de particuliers.
Depuis sa création en 1943, le Centre de documentation juive contemporaine réunit des documents témoignant du sort des Juifs de France et d'Europe pendant la Seconde Guerre mondiale, et de l'histoire des communautés juives avant et après la Shoah. Aujourd'hui encore, le fonds du CDJC s'enrichit par la remise de documents d'archives privés, par le dépôt des archives d'organisations ou de personnalités ayant eu un lien avec l'histoire des victimes pendant la guerre.
Memorial to the deported
Behind Notre Dame across rue de l' Archeveché, is Square de l'Ile de France. A small gate on the right side of the Square leads to a memorial to the unknown World War II deportee. Inside are the names of the German death camps where 200,000 French men, women, and children, Jews and Christians, were murdered. As you leave, the French words above the door speak volumes – "Forgive, but do not forget!"

Exit the square, turn right, and walk along rue de la Archeveche to the Pont St. Louis (a foot bridge), which will be on your right. Cross it and you'll be on the Ile St. Louis, one of Paris' most charming neighborhoods. This is a good place to stop and just enjoy the city around you, or take a stroll up and down rue St. Louis-en-l'Ile, stop for a snack, or just take in the atmosphere.

Once you have crossed the bridge, bear left onto rue Jean-du-Bellay and continue on as it becomes Pont Louis Phillipe. Walk across the bridge to the other side of the Seine and continue as the street becomes rue du Pont Louis Phillipe. At rue de Hotel de Ville make a right turn, walk one block, and turn left onto rue Geoffrey l'Asnier.

At # 17 is the Memorial of the Unknown Jewish Martyr (Tel: 01-42-77-44-72). This is one of the most moving Jewish sites in Paris. It stands as a memorial to the nearly six million Jews who were murdered by the Germans and their accomplices. Begun in Grenoble during World War II as a means of documenting German atrocities, the museum has been expanded over the years since it was built in 1956 and contains displays of documents and photographs of Nazi camps. The building also houses a library and archives and is a valuable research institution. (Note: at press time the memorial is closed for renovation.

Exit the memorial onto rue Geoffrey l'Asnier and turn left. Walk to the end of the street, turn right onto rue Francois Miron and then left onto rue Tiron. Walk the short distance to rue de Rivoli, cross the street, and turn right until you get to rue Pavee.