New Entry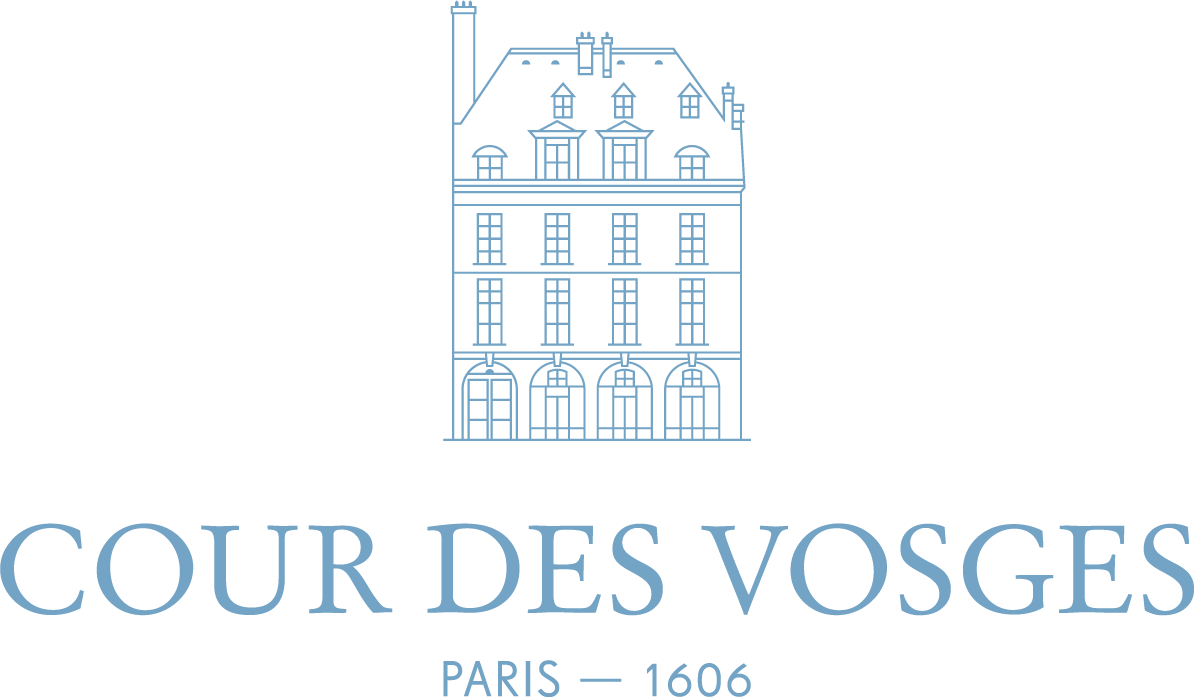 Cour des Vosges
19 Place des Vosges, Paris, France
Tel : +33 (0)1 42 50 30 30
Amazing view on Place des Vosges
Bath and shower, King size bed
Under-the-roofs parisian bedroom
Cosy atmosphere bedroom, taking you in a secrete hideout
Handmade framework and beam ceiling
Guerlain care products
Crib available on request
Free Wi-Fi
With its French royal past reverberating through its stone walls, La Cour des Vosges reinvents history.
Paris, Le Marais. In the regal surroundings of the famous Place des Vosges, EVOK makes time stand still by imbuing the national heritage site of the former Hôtel de Montbrun with poetry.
While respecting the period forms and volumes, the celebrated trees and arcades are admitted into the intimate environment of the rooms. All overlooking the Louis XIII gardens and the pink-brick houses with slate roofs, the twelve rooms and suites of this 17th-century residence now offer private spaces, a tearoom, and Roman baths, revisited over four floors by architects Lecoadic & Scotto to give a noble feeling of authenticity.
Parisians and passing visitors share in the spirit of the neighborhood and sense of calm intimacy, enhanced by the discreet excellence of the major-domo. At the top of the grand staircase, behind each door hides Renaissance grandeur, with listed painted ceilings and a unique décor in blue and pink pastel shades bathed in light and mystery. While secret doors and sliding walls structure the interstices of this understated and elegant well-being.
This impression of tranquility is continued by the confidential serenity of the Roman baths. Light refreshments are available at the Brach-La Pâtisserie tearoom and its terrace, inviting guests under the arcades to taste the creations of Yann Brys, Meilleur Ouvrier de France.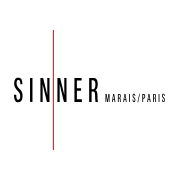 SINNER
116 Rue du Temple, Paris, France
Tel : +33 (0)1 42 72 20 00
Bed: King & Queen size
Free Access to the SPA
Free WIFI
SINNER gives its own take on Parisian style.
SINNER is the first hotel in the Evok Hotels Collection to lay claim to a lifestyle of relaxed luxury. It demonstrates its intense personality by combining luxury hospitality standards with disruptive identity.
SINNER embraces an approach that was, until now, nonexistent at this level of service. Since boldness should never impede elegance. Above all else, SINNER brings to life a full-blown universe, which, along a path strewn with the unexpected, tames vertiginous sensations and a "je ne sais quoi" that others whisper about.
SINNER loves risk and embraces its image of a destination on the edge. The result is drawn from alchemy between an impudent vision and a neighbourhood no less so.
SINNER is to pique curiosity, to cultivate mystery while resurrecting the taste of forbidden and joyful freedom…
SINNER brings boldness and the ultimate sophistication straight to the gates of Le Marais.
SINNER is a location laden with many pasts. An area of multiple expressions among heritage, design and architecture. The temporal dimension, too, seems impossible to avoid delving into, especially for a designer who loves nothing more than a collision of eras. Le Haut Marais has its own ghosts – the Templars – and an architectural style unique in the world: arches, enfilades, cloisters and distinctive hotels… Tristan Auer emphasizes the volumes with his atypical, highly visual combinations.
SINNER immerses us in the past of this playground, transfigured from a marshland into ecclesiastical residences, before turning into an aristocratic neighbourhood, and today, one of the avant-garde.
Behind the unambiguous nod to religion, hinted by the side doors and stained-glass windows, hides something far more suggestive… Once inside, first, there is the shock of a raw, almost monastic aesthetic, quickly transformed into the tangible pulse of enfolding sensuality, insatiate fantasy. Wood, velvet, tonal depth, and secret life hide behind the apparent sobriety of the entrance. Paris is free here. With glamour, a sense of a party – reignited but away from prying eyes.
SINNER unveils the new Parisian chapter: a future homage to the incandescent hours, an aesthetic nod to happy days, the frivolity of the 70s.
SINNER does not "see" things the way everyone does, does not do what others do.
Hôtel Le Général
5/7 Rue Rampon, 75011, Paris, France
+33 1 47 00 41 57
Métro 11 - République, Temple, Filles du Calvaire.
https://legeneralhotel.com/fr/
https://www.facebook.com/legeneralhotel/
Wifi Gratuit
Climatisation
Accès handicapé
2 Ascenseurs
Service en chambre
Journaux gratuits
Hôtel 100% non-fumeur
Coffre-fort
Chambres insonorisées
Service de blanchisserie et de nettoyage à sec

L'hôtel Le Général est situé au croisement du haut Marais, de la pointe Est de la République et du Village Saint-Martin. Le Général Hôtel vient d'être entièrement remis en scène dans un concept design déstructuré méllant des styles des années 1960 et avant-gardistes. Le luxe n' est plus ostentatoire, il vous est familier. Le lobby est un véritable cabinet de curiosité contemporain. Servez-vous de citronnade, puisez dans la bibliothèque les livres d'art et la presse internationale. Ecoutez quelques vinyles vintage... Avez vous connu les tourne-disques ? Un petit moment regressif vous fera revenir en enfance !
Le bar est destiné aux clients de l'hôtel mais aussi à tous vos amis. Invitez-les pour une coupe de champagne ou une petite séance de co-working, wifi gratuit à votre disposition. Le Général possède aussi l'un des plus beaux centres de remise en forme de sa catégorie avec un sauna sec. Toutes les catégories de chambres et suites sont climatisées et décorées différemment par le célèbre décorateur Jean-Philippe NUEL : Blanches et noires, ornées de photographies d'artistes urbains et d'objets design. Les salles de bains spacieuses vous offrent les gammes de produits L'Occitane, et des Machines Nespresso sont en libre service dans toutes les chambres.
La créativité est au rendez-vous, c'est dans ce coin que le Paris de l' innovation se donne rendez-vous, dans l' hôtel et aux alentours. Vous pourrez même suivre des cours de pâtisseries avec un grand chef dans le corner bar-cuisine du lobby. Nos guides partenaires et notre service de conciergerie vous étonneront aussi par leurs talents, ils vous conseilleront les bonnes adresses du Marais et des alentours de l' hôtel : Picotte, le Petit Italien et le tout nouveau That's Life décoré par Jean-Michel Wilmotte.
Côté service client, rares sont les hôtels indépendants qui vous offrent autant d'avantages et SURTOUT -10 % en réservant directement avec l' hôtel sur parismarais.com ou sur le site de l' hôtel. Pour prolonger votre week-end la nuit du dimanche soir est toujours à -25% ! Difficile d'y résister, n'est ce pas? Cette offre exclusive est destinée aux clients directs du Général. Commencez votre semaine business plus tôt ou prolongez votre grand week-end jusqu' au merveilleux petit déjeuner buffet qui peut aussi être servi dans votre chambre. Ici, venez oublier les conventions et soyez vous même ! Bon séjour au Général !