Theater und Kinos
Das Marais ist bekannt für seine zahlreichen "Café-Theater". Im Grunde ist ein Café-Theater weder das eine noch das andere, sondern ein relativ kleines Etablissement mit etwa 100 Plätzen und einer kleinen Bühne, wo man zu günstigen Preisen Theaterstücke genießen kann. Viele berühmte Schauspieler haben auf diesen Brettern, die die Welt bedeuten, ihre Karriere begonnen. Diese Café-Theater sind eine lustige Sache – man muss nicht großartig vorbestellen und kann sehr amüsanten Spektakeln beiwohnen – wenn man wenigstens ein bisschen Französisch spricht. Das Marais ist so klein und Raum rar und teuer, so dass es hier keinen großen Theater oder Kinos gibt. Aber man sollte diese kleinen einzigartigen Bühnen wirklich einmal ausprobiert haben. Wer weiß, vielleicht läuft man ja zukünftigen Superstars über den Weg … Dann kann man sagen "Ich war ganz am Anfang schon dabei."
Im wöchentlich erscheinenden Pariscope sind alle Stücke Tag für Tag aufgeführt.

Théâtre du Châtelet
2 Rue Édouard Colonne, 75001 Paris, France
Tel : 01 40 28 28 28
Metro : Châtelet
http://chatelet-theatre.com/2013-2014/
https://twitter.com/theatrechatelet
https://www.facebook.com/theatrechatelet
Closed for renovation for 2 years
Dieses Theater wird aufgrund seiner Schönheit und seiner Kreativität auch gerne als Paris' dritte Oper bezeichnet. Das Chatelet produziert all' seine Stücke selbst und bietet ein einfallsreiches und abwechslungsreiches Programm welches von Opern über Operetten, Musicals und Tanz bis hin zu Mulitmedia reicht. Das Publikum ist ausgesprochen international. Die Kostüme und Bühnenbilder, die Choreographien und die Orchester werden vom Team des Theaters in höchster Qualität geboten. So werden zum Beispiel Meisterstücke aus dem Great American Songbook wie "Sunday in the Park with George" von Steven Sontheim vom Broadway gespielt. Aber das Chatelet ist nicht nur ein Mekka für Musicals, sondern ist ebenfalls in Lyrik spezialisiert und spielt auch zu Unrecht vernachlässigte Stücke oder die neuer, junger Komponisten wie "Cyrano von Bergerac" von Alfano oder zeitgenössische Tänze wie das L.A. Dance Project von Benjamin Millepied. Das Chatelet wurde im August 1862 eröffnet du feierte kürzlich sein hundertfünfzigjähriges Bestehen.
Rating Théâtre du Châtelet
/ No rating
THEATRES
Théâtre Molière – specializing in poetry
157 rue St Martin - passage Molière 75003 Paris
01 44 54 53 00

Théâtre Dejazet - a place for musicals
41 bd Temple 75003 Paris
01 48 87 52 55
still the same since 1760, the only survivor on this boulevard

Théâtre de la Ville
2 place du Châtelet 75004 Paris
01 42 74 22 77
the City theatre for contemporary plays and dance shows

Cirque d'Hiver
Rue Amelot 75011 Paris
at the border of Le Marais, this exceptional and permanent circus is unique and presents the best circus shows, all year!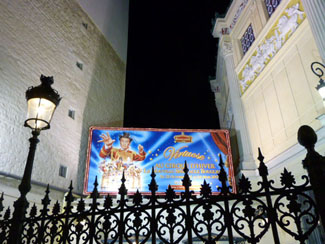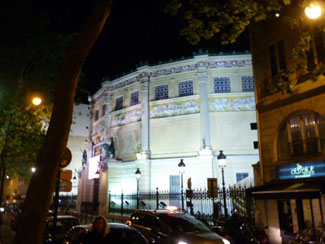 CAFE-THEATRES
Théâtre du Marais
37 rue Volta 75003 Paris
01 44 78 98 10

Ange Magnétic Théatre
15 rue Charlot 75003 Paris
01 48 87 11 10
a nice little local theatre, also an acting school - some classes in English!

Caveau de la République – French humour
23 pl République 75003 Paris
01 42 78 44 45

Comédie République
1 bd St Martin 75003 Paris
01 40 29 03 02

Le Petit Casino
17 rue Chapon 75003 Paris
01 42 78 36 50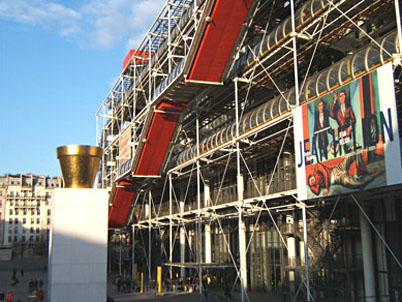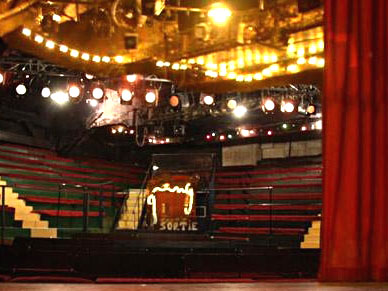 Café de la Gare
41 rue du Temple 75004 Paris
01 42 78 52 51

Le Double Fond
1 place Marché Ste Catherine 75004 Paris
01 42 71 40 20

Espace Marais
22 rue Beautreillis 75004 Paris
01 48 04 91 55

Cercle Lyrique International
56 rue de l' Hôtel de Ville 75004 Paris
01 42 78 09 12

Theatre Essaïon
85 rue de la Verrerie 75004 Paris
01 42 78 46 42

Le Point Virgule – stand up comedy acts
7 rue Ste Croix la Bretonnerie 75004 Paris
01 42 78 67 03
a different show every hour from 8 pm to midnight, with performances by some of France's top comics

Théâtre de l'Ile Saint Louis
39 quai d'Anjou 75004 Paris
01 46 33 48 65

Théâtre du Renard
12 rue du Renard 75004 Paris
01 42 78 15 39

Les Blancs Manteaux
15 rue Blancs Manteaux 75004 Paris
01 48 87 15 84
one of the most famous small theatres

Théâtre du Marais
37, rue Volta 75003 Paris
01 45 44 88 42

La Gaîté Lyrique
3bis, rue Papin 75003 Paris
01 53 01 52 00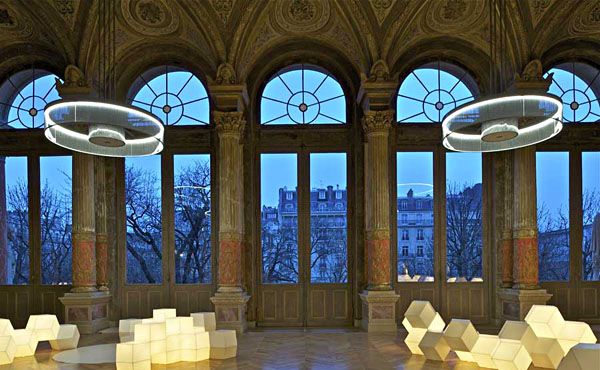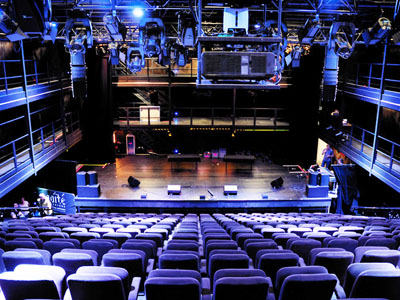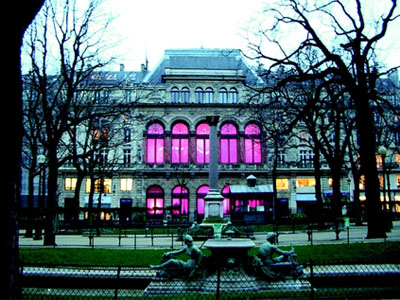 CINEMAS
Cinéfil Cinéma Latina – films in original version, Spanish or English
20 rue du Temple 75004 Paris
08 92 68 07 51

Cinéma MK2 Beaubourg – 4 screens, just next to Pompidou center
50 rue Rambuteau 75003 Paris
08 92 69 84 84

Outside le Marais but within walking distance:

Forum des images - Centre Audiovisuel de Paris
a library for the world cinema, 6500 films to view on video screens
porte St Eustache 75001 Paris
01 44 76 62 00

Cinéma UGC Ciné Cité Les Halles
Forum des Halles Niv. 4
7 Place de la Rotonde 75001 Paris
over 20 screens, the largest choice in original versions, many in English

Cinéma Grand Rex – gigantic screen and magnificent décor from the 1930's
1 bd Poissonnière 75002 Paris

Gaumont Opéra Premier
32 rue Louis Le Grand 75002 Paris
01 43 12 91 40
another great option with a big screen, near the Opera House