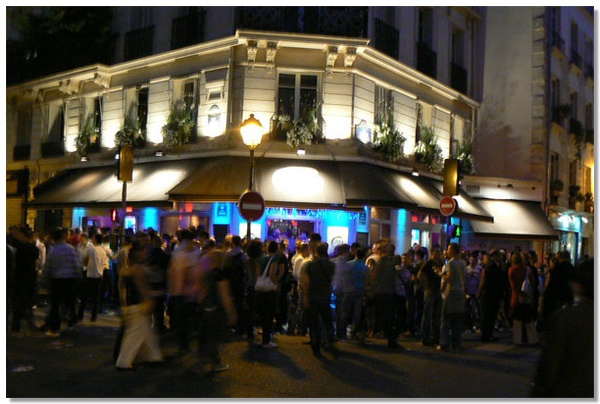 Open Café on a busy summer evening…
ENJOY THE BEST OF GAY PAREE FOR PRIDE WEEK-END
Parismarais Newsletter
Issue 42, special edition Paris' Pride - June 2008
http://www.parismarais.com
Bonjour Parismarais readers,
The city of light turns rainbow next week end… Over 500 000 people are expected in Paris streets for Gay Pride Parade. In a procession of color, gaiety and fun along the streets of the capital, the now legendary "Marche des fiertés lesbiennes, gaies, bi & trans" proclaims its protest message against all forms of discrimination, and in favor of equality and putting an end to homophobia, lesbophobia and transphobia.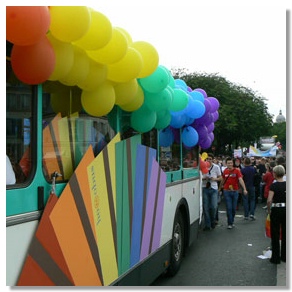 Each year, more than half a million people take part in this event. As usual, the parade will have a theme, which is always treated with thought and humor, and which may be a reflection of society, a subject of debate, or a sensitive topic.
Since 2001, colorful floats, costumes and characters mingle with supporters who have come to cheer on their actions or parade their own identity. The floats file past a crowd of bystanders and locals, who are at first surprised and then won over by the stream of dancing, singing and rhetoric, always conveying the same warmth and conviction.
The parade is a rare event, mind-blowing and unforgettable. It starts at Paris Montparnasse and reaches Bastille plaza at 5 p.m. This year, it will be focused on the new gay rights that are not as advanced in France as in other European countries, especially in the educational system.The motto this year is "Pour une ecole sans aucune discrimination."
Dress as flirty as possible, then check what to do before and after this event...
The weather and events are heating up!
Enjoy Paris' Pride in le Marais

Pascal Fonquernie

Editor, Parismarais.com
---
LAST MINUTE BOOKINGS TO FIND A FABULOUS HOTEL IN PARIS
HOTELS IN LE MARAIS TO BE RIGHT IN THE HYPER CENTER
3 star budget: http://www.parismarais.com/hotels-paris-le-marais.htm
3 star luxury category: http://www.parismarais.com/3-star-hotels-in-le-marais-paris.htm
4 star luxury category: http://www.parismarais.com/4-star-hotels-paris-marais.htm
5 star Palace category http://www.parismarais.com/5-star-hotels-in-le-marais-paris.htm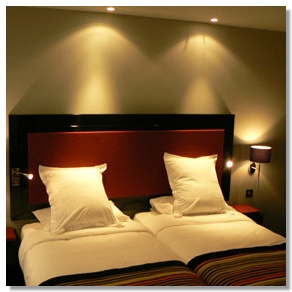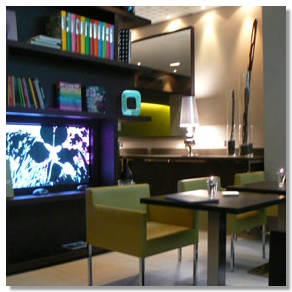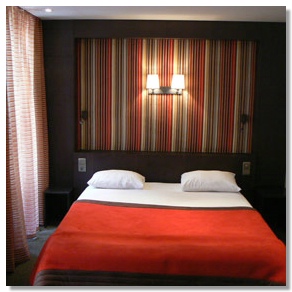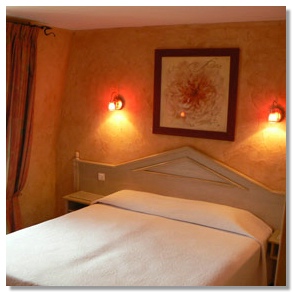 HOTELS AROUND THE MARAIS DISTRICT JUST 5 TO 15 MINUTES
FROM LE MARAIS DISTRICT
There are very few luxury hotels in the Marais district, and they are often fully booked because they are among the most popular with visitors to Paris. To make sure you find the best hotels at the best rates, we have selected 20 fabulous luxury hotels in central Paris. Most are located close to the Marais district, and less than 15 minutes from the historical center of Paris.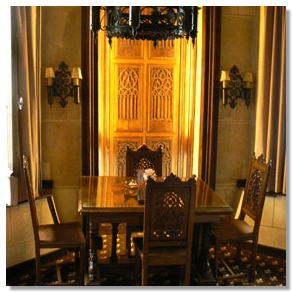 Book your hotel online at the best possible rates with Parismarais.com, and you will deal directly with the hotel reception. You'll be guaranteed the best rate depending on your dates. Book now !
http://www.parismarais.com/hotels.php?zone=Paris
---
GAY OR STRAIGHT RESTAURANTS?
It' s sad to say but very often, gay restaurants are not as good as standard restaurants… But there are some exceptions… so the choice is yours… To find the best addresses, visit our selection:
http://www.parismarais.com/selected-restaurants.htm
and http://www.parismarais.com/gay-restaurants-in-le-marais-paris.htm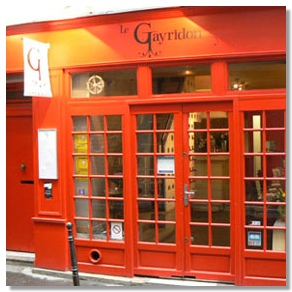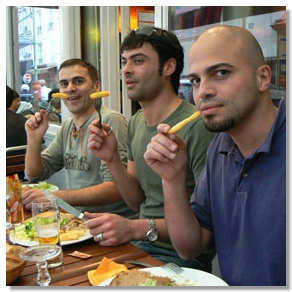 Visit also The MIAM, the gastronomic magazine.
When food is delicious the French say "Miam." That's why one of the top gastronomic magazines is also called Miam. Published in French and English, Le Miam Magazine is available for free at most wine shops and gastronomic restaurants in Paris, and is probably one of the most reliable guides to these top establishments.
To discover what Le Miam has selected for you in le Marais,
visit: http://www.lemiam.fr/index-anglais.htm
---
KEEP FIT WITH POWER PLATE SESSIONS
Before the parade, to keep fit, head over to rue des Archives where you'll discover a space entirely dedicated to well-being… Various types of facials, body treatments such as exfoliation, seaweed or mud wraps and hot stone massage, pulsed light hair removal, and the newest generation of body sculpting: Power Plate.
Special Deal in June: Receive 20% more for the same price when you book a Power Plate session! http://www.ilfaitbeau.fr/
---
SELECTED BARS
Open Café, for Lunch and Champagne at Happy Hour!
Open Café is the ideal meeting place to begin your discovery of gay Paris. Giant salads and club sandwiches from 7,50€. The Open Café is one of the best spots to grab a bite and meet the international gay crowd…
17 rue des Archives, 75004 Paris
Tel: 01 42 72 26 18
http://www.opencafe.fr
Raidd Bar
Raidd Bar has been recently revamped and now offers a terrace, perfect for hot summer days and steamy summer nights. Raidd also offers a very special deal – enjoy a glass of MUMM Champagne for only 9€ and get another one free! For more details visit: http://www.raiddbar.com
SPECIAL PRIDE PARTY with tons of sexy men and the delicious Tonia from 5 pm on 28th june.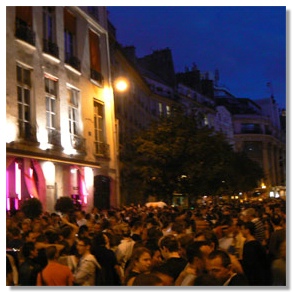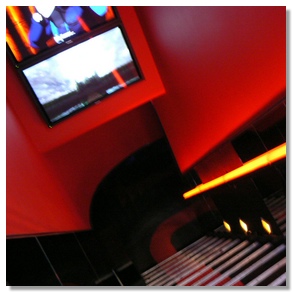 ---
SELECTED CLUBS AND PARTIES
First, visit our selection of clubs in le Marais… http://www.parismarais.com/gay-clubbing.htm
Then see below, what special events are planned for this long week-end:
27 JUNE
LGBT Pride Concert
Two concerts for the Paris Gay Pride. Three Gay choirs, Podium Paris, Equivox, and Manoeuvre from Amsterdam, propose this Pride concert in CGL Center and another one a day after the parade in Jardin du Luxembourg. After 5:00 pm. Centre LGBT Paris Ile de France, 63 rue Beaubourg, 75003 Metro Arts & Metiers - Rambuteau.
Before Pride
A before party to prepare the Paris Gay Pride Parade.
Le CUD Bar, 12, rue des Haudriettes, 75003 Metro Rambuteau.
La Menagerie.
Gay Straight Friendly Beautiful Only Night.
The Bains Douches Club is the new zoo for these rare animals called night birds… Tonight will be a good start for the Paris Gay Pride and maybe give you ideas of costumes for the parade!
With Dj Edouard Lipa.
After midnight. 10.00€ with one drink.
More info: www.menagerie.fr - Les Bains Douches, 7 rue du Bourg-l'Abbe, 75003 - Metro Etienne Marcel.
28 JUNE
PRIDE PARADE starts at 2 pm at Paris Montparnasse train station and will end up at 5 pm place de la bastille.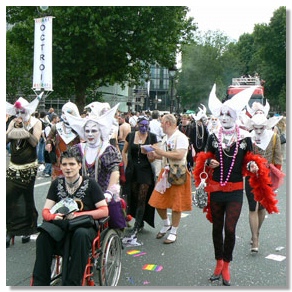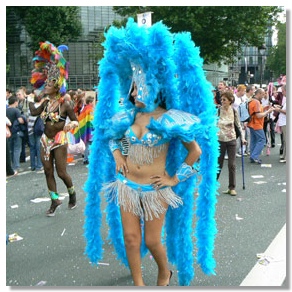 Check out the parade route and plan to join in the fun!
http://marche.inter-lgbt.org/IMG/gif/parcours2008.gif
Check last year and past pride pictures :
http://www.parismarais.com/paris-gay-pride.htm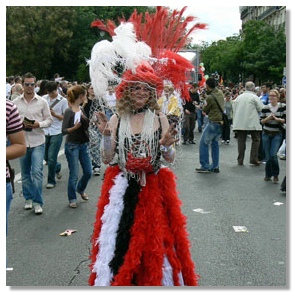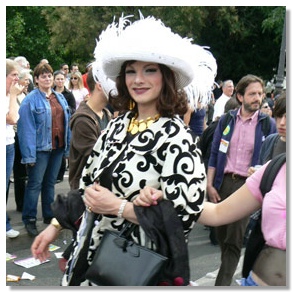 After Pride
After Pride With F.L.A.G The gay and lesbian police association meet in Eagle club after the Parade. After 6:00 pm. Entrance 5.00€.
The Eagle, 33bis rue des Lombards, Metro Chatelet Les Halles.
Follivores & Crazyvores Night
For Paris Gay Pride, the french hits lovers meet the english hits lovers in a double crazy party. These two huge monthly parties are not to miss. With Dj Rv - After midnight. 17.00€ with one drink.
www.follivores.com
Le Bataclan, 20 Boulevard Voltaire, 75011 Metro St Ambroise.
Gay Pride Special
After an all afternoon dancing behind the truck on Club 18 in Paris Gay Pride, the party goes on all night long on the dancefloor.
With Dj Luka. After midnight. 10.00€ with one drink.
Le Club 18, 18 rue du Beaujolais, Metro Palais-Royal.
Pride In Paris
With Spirit Of Star
Philippe Massiere and Michel Mau (Spririt Of Star) with the team of Bobin'O Club propose a huge night for the Paris Gay Pride celebration. With a live show from Maya (singer of Offer Nissim best singles).
Then the party will go on in Mix Club with a matinee party and a tea dance and in Scene Bastille Club for another night!
With Djs Micky Friedmann (Bangaluu - Berlin), Javier Gonzales (Space Of SOund), Sebastien Triumph (Spirit Of Star) & Maya (Live).
From midnight to 06:00 am. 30.00€ with one drink. 20€ advance.
More info: www.spiritofstar.com -Bobin'O Club, 14-20 Rue de la Gaite, 75014, Metro Gaite / Edgar Quinet.
Tetu Disco Fever
With Tetu Magazine – Les Bains Douches
"It will be gay, it will be fashionable, it will be underdground @ the first floor of Les Bains Douches Club… Two Gay Pride party in one on the two levels of Les Bains Douches Club.
With Djs Aicha (Discoqueer @ Nouveau Casino) & Emmanuel Caurel (Underground needs your money @ Bains-Douches).
Les Bains Douches, 7 rue du Bourg-l'Abbe, M° Etienne-Marcel.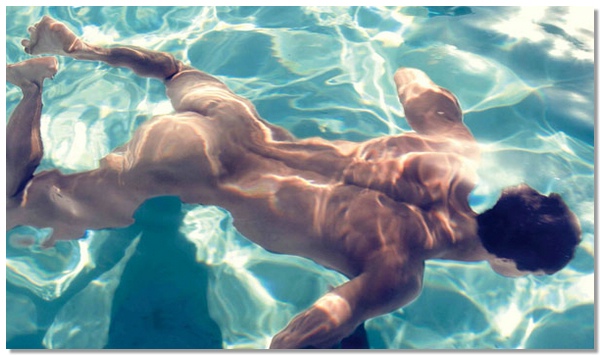 FG DJ RADIO PODIUM
From 3 pm to 9 am
Gigantic free concert and dance party on Place de la Bastille offered by FG DJ, radio the number one radio for clubbing and number one gay friendly radio station in France
International stars will be entertainning the 300 000 people expected for France biggest open air Dance Floor : David Guetta, Joachim Garraud, Alex Gaudino, Didier Sinclair, Hakimakli,
David Vendetta, Antoine Clamaran and Laurent Wolf....Nothing Less than the best DJ's on the planet!

FG was created in the 80's by Henri Maurel, the actual president and managed by Jean Etienne and Antoine Baduel, it's the first Radio of its kind that was born in Europe and been ever and ever more successful.
Discover online FG DJ Radio: http://www.radiofg.com/index.php
29 JUNE
Special Under
A special Under Matinee Party for the 10th anniversary of fluidparty.com and for the Paris Gay Pride Parade. A matinee party dedicated to Progressive House sound and barechest men lovers.
With Djs Thomas William (Green Komm - Cologne) & Sens Division (R.P.O.rec - UNDER). From 06:00 am to noon. 20.00€.
More info: www.fluidpartyy.com
Club 79, 79 Avenue Des Champs Elysees, M° Georges V.
After Pride In Paris With Spirit Of Star
Two steps from Bobin'O Club and the grand Paris Gay Pride Party starting point, this matinee party, again by Spirit Of Star Team, will receive sun and sound from Spain... With Djs Juango Martin (Madrid) & Cleo (Play). From 06:00 am to noon.
More info: www.spiritofstar.com
Mix 24 rue de l'arrivee, Metro Montparnasse.

LGBT Pride Concert
Second concert for the Paris Gay Pride of these three Gay choirs, Podium Paris, Equivox, and Manoeuvre from Amsterdam, propose this Pride concert in Jardins du Luxembourg.
After 2:00 pm.
Mix Tea Dance
The marathon goes on. After the Bobin'O night and the matinee party today, here comes the Mix Tea Dance by the Spirit Of Star team. With the hotest performers from all over Europe.
For the survivors, a last Pride night in La Scene Bastille Club tonight will close this serie... With Djs Ivan Pica (Best Spanish Dj 2008), Ben Manson (Scream - Paris) & Jan Fisher (Berlin).
From 6:00 pm to 01:00 am.
More info: www.spiritofstar.com
Mix, 24 rue de l'arrivee, 75014 M° Montparnasse.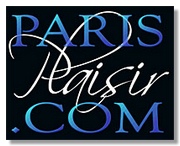 Then Every sunday all summer long, join Cedrick Meyer for the most exclusive party called MADAM…
Madam has lost one of her stiletos … it s hidden somewhere in the club, if you find it, you win a Free Champagne Bottle... fun isn'it ?
MADAM
128, rue de la Boétie
75008 PARIS
From 10 pm to 5 am - More information on http://www.paris-plaisir.com
Find out more and more on the great daily agenda made by
Paris-Gay.com, the number one gay web site for Paris Visitors :
http://www.paris-gay.com/communs/pages-me-actu-la-gb.html
---
LAUNCH OF TOM OF FINLAND PERFUME
BY ETAT LIBRE D'ORANGE
On July 3 at 69 rue des Archives, there will be a special VIP party to launch TOM'S perfume in the French market. Be there around 7 p.m. The dress code: as sexy as you can. You need an invitation to access the party.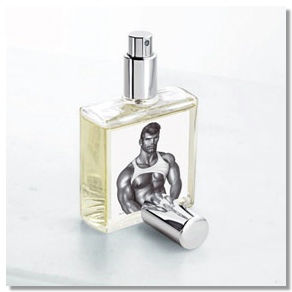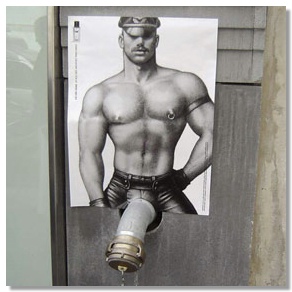 To receive a special VIP pass for the press and journalists that will give you access to the buffet and Champagne, write to info@parismarais.com with all your details, and we'll add you to the guest list.
Dare to experience this hot new perfume and especially enjoy the xxx packaging – inside you'll find x-rated drawings that we can't show you here… Be one of the first happy online buyers by visiting http://www.etatlibredorange.com
---
WHAT'S UP NEXT IN LE MARAIS?
Our newsletter is available in English once a month, but we have so much to tell you it just keeps getting longer and longer! Don't wait for the next issue to discover what's new in le Marais.
Almost every day we'll add a new report or article about le Marais and Paris, plus many tips about real estate, travel and entertainment in Paris. These articles will be available in English, French, Italian, Dutch, German, Swedish, Danish, Spanish and Russian. We are building strong relationships with many international media agencies to promote le Marais around the world, and we'll publish some of their articles in our blog. If you want to write about le Marais, send us your comments about hotels, restaurants, shops and more in Paris. If we publish it, we'll be happy to add you to the list of our contributors and writers.
http://www.parismarais.fr/blog/
---
ADVERTISE AND SELL ANYTHING YOU WANT
AT PARISMARAIS.COM
Did you know that Parismarais.com is a great marketplace where you can make new contacts and buy and sell practically anything you can imagine?

Furniture, holidays, clothing, vintage design, kitchen tools and more…you may even find the love of your life. Post a small ad online for only a couple of euros and have it promoted on Parismarais.com and 20 other Anglophone web sites reaching thousands of readers every day. Start advertising now – it's fast and easy!
http://www.parismarais.com/buy-and-sell-your-goods.htm
---
Don't Miss PARISMARAIS NEWSLETTER AND SPECIAL OFFERS
AOL blocks many major European ISPs, so we cannot guarantee that our mail to AOL addresses will arrive. Please use another email provider or "White List" our email address or add "info@parismarais.com" and to your contact list.
AND DON'T FORGET
YOUR BAGUETTE MAGIQUE !

Of course for Paris Pride, there is only one kind of pastry you should eat or buy as a souvenir, it s called a baguette magique ! Get your own for only 2,20 at LeGay choc on rue Sainte Croix de Bretonnerie, the very special boulangerie !

Check : www.legaychoc.fr
and find more delicious options on: http://www.parismarais.com/gastronomic-treasures.htm
Parismarais Newsletter, June 2008 – special Pride issue
http://www.parismarais.com
mailto:info@parismarais.com
To Subscribe:
http://www.parismarais.com/parismarais-newsletter.htm
To Cancel Your Subscription:
http://www.parismarais.com/unsubscribe.htm
PARISMARAIS NEWSLETTER JUNE 2008
SPECIAL EDITION PARIS GAY PRIDE
Special thanks to all our contributors and media partners all over the world.
http://www.parismarais.com/worldwide-links.htm
http://www.parismarais.com/gay-links.htm
Should you wish to promote us and create profitable reciprocal links with us to your web site, please write to advertising@parismarais.com.

---

Copyright 2008, parismarais.com