PARISMARAIS NEWSLETTER, ISSUE N°215, 10 MAY 2020
" My Day in Le Marais My Night at Le Moulin Rouge "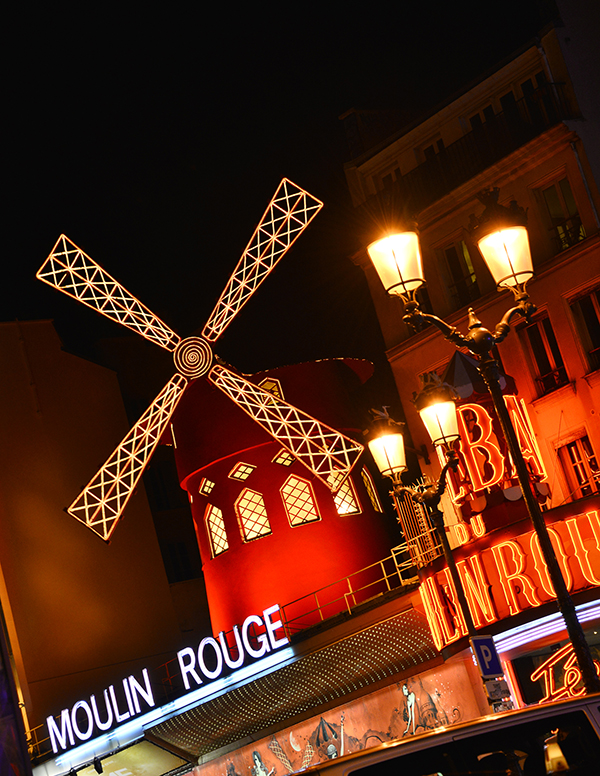 Le Moulin Rouge, ©Moulin Rouge - S.Bertrand
My Day in Le Marais,
My Night at Le Moulin Rouge
Parce que Paris et ses spectacles sont en congé de longue durée, nous avons souhaité vous faire rêver en vous invitant dans les coulisses du Moulin Rouge, le plus grand cabaret du monde. Le Moulin rouge a fêté récemment ses 130 ans et nous l'espérons réouvrira ses portes au mois de septembre 2020. Voici des photos exceptionnelles et un reportage filmé sur le mythique Moulin Rouge dont tout le monde rêve et qui fait la fierté de Paris.
Créé le 6 Octobre 1889, le Moulin Rouge ouvre ses portes sous la direction du tandem emblématique Oller-Zidler qui fait le pari audacieux de créer un cabaret "plus luxueux, plus grand et plus élégant" que tous ceux qui existaient à cette époque. Pari réussi pour ce célèbre cabaret devenu un haut lieu de la fête parisienne, immortalisé par Toulouse-Lautrec, mondialement connu grâce à son French Cancan endiablé toujours exécuté aujourd'hui par les célèbres Doriss Girls. Sa salle au décor Belle Epoque, aux authentiques fresques murales et aux colonnes Moriss avec les affiches originales des artistes qui se sont produits sur la scène au fil des saisons vous accueillera de nouveau en septembre pour vivre une soirée inoubliable.
Une troupe de 60 artistes issus du monde entier se produit 2 fois par soir dans la revue "Féerie" avec plumes, strass et paillettes, décors somptueux, attractions internationales uniques, musiques originales dans la grande tradition française du Music-Hall. Lancé en décembre 1999, le spectacle "Féerie" conçue par Doris Haug et Ruggero Angeletti, metteurs en scène depuis 1961 des revues du plus célèbre cabaret du monde. Sur une chorégraphie de Bill Goodson, "Féerie" est composé d'une troupe de 100 artistes, dont les 60 Doriss Girls recrutées dans le monde entier. 1 000 costumes de plumes, de strass et de paillettes créés par Corrado Colabucci, une musique originale créée par Pierre Porte, enregistrée par 80 musiciens et 60 choristes. 2 années ont été nécessaires pour créer le spectacle pour un budget total de 8 millions d'euros.
Les ailes du plaisir
Le Moulin Rouge Celebrates 130
Since it opened all those years ago on October 6, 1889, the Moulin Rouge has been – and always will be – Paris's ultimate theatrical night out, its fame and prestige knowing no bounds! The Moulin Rouge boasts an international reputation, an extravagant and exciting history, and top-notch shows that are beyond compare – all of which have made it the world's most celebrated cabaret.
From the very beginning, a string of the most talented performers has taken to the Moulin Rouge's legendary stage. At the outset, it was the dancer known as La Goulue, muse of Toulouse-Lautrec, who was the talk-of-the-town. Together with her sidekick, Valentin-le-Désossé, La Goulue revolutionised the famous, inimitable French Cancan.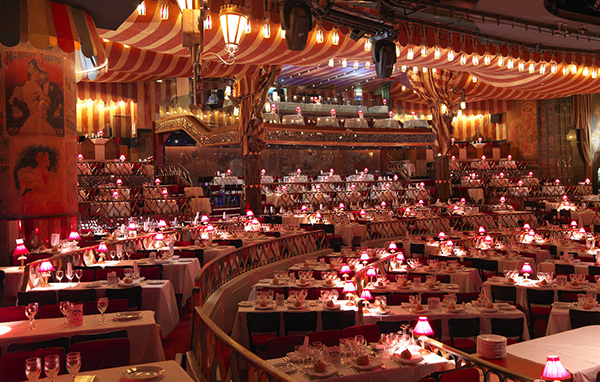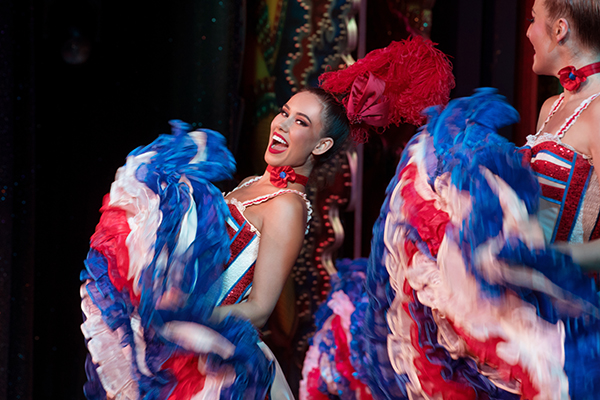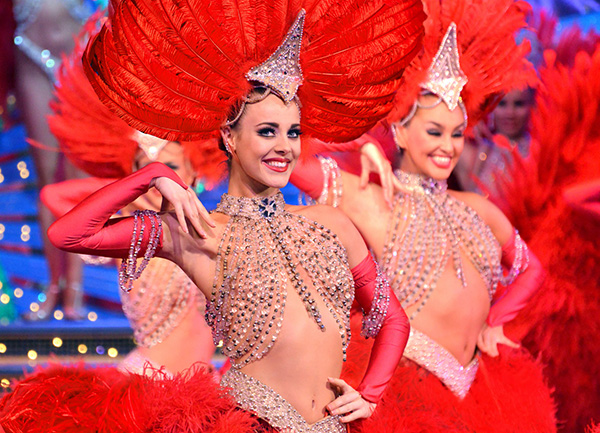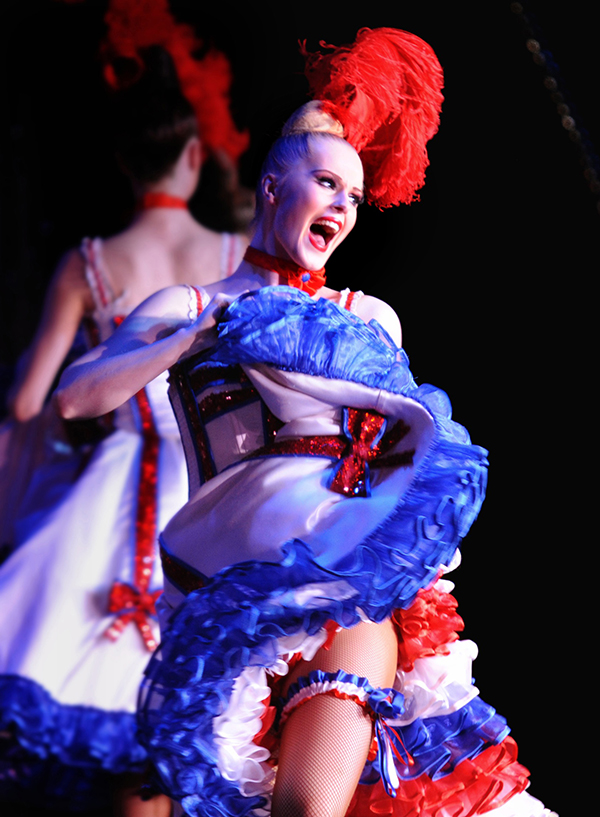 The bubbly French actor and singer Mistinguett also pioneered a new genre: cabaret shows on a bigger and more spectacular scale than ever before, which saw the Moulin Rouge cement its position as the birthplace of music hall entertainment. And how could we forget all those household artists who have performed on the Moulin Rouge stage, including Jean Gabin, Edith Piaf, Yves Montand, Line Renaud, Dean Martin, Frank Sinatra, Charles Trenet, Charles Aznavour, Lisa Minnelli, Elton John, Ray Charles and Ella Fitzgerald.
The wonderful story of the cabaret has been the source of inspiration for many artists over the years, and has often been immortalised in film, including Jean Renoir's French Cancan (1954), John Huston's Moulin Rouge (1952) and Baz Luhrmann's mythical movie of the same name (2001). And, of course, there have been many other literary and artistic works – paintings, plays, musicals and so forth.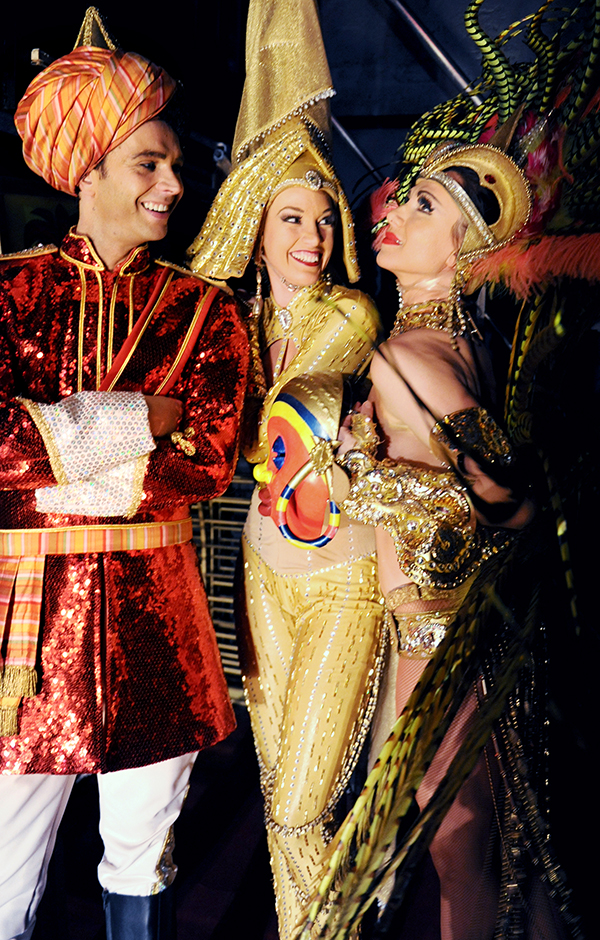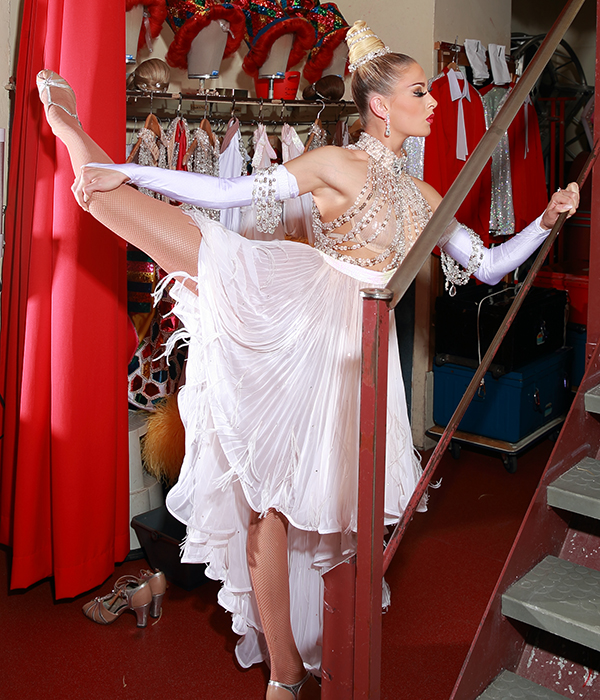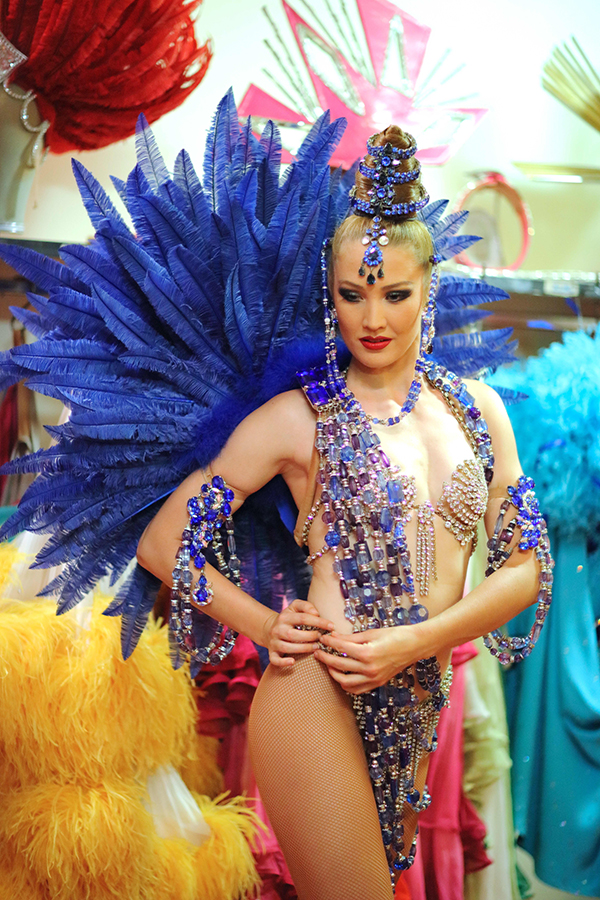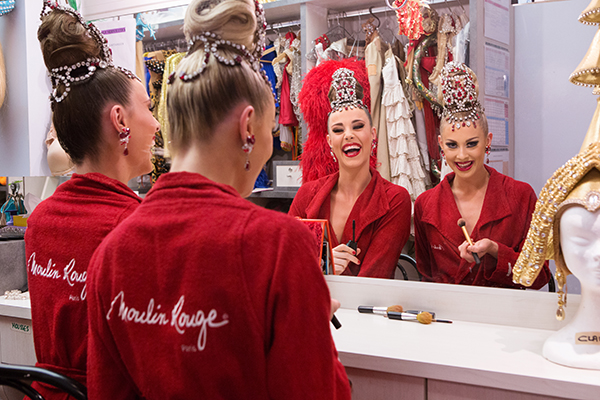 The Moulin Rouge has spanned the ages, including two world wars and a devastating fire in 1915, always changing with the times. In the 1940s, it was to become the largest cinema in Europe for several years. The Moulin Rouge made a comeback in 1951 with a new auditorium decorated in Belle-Epoque style by Henri Mahé. To the delight of its audiences, it began to stage big-time music hall reviews once more. The first Frou-Frou show in 1963 was such a triumph that it was decided that the title of all subsequent reviews should start with the letter "F" – leading to an unbroken run of success!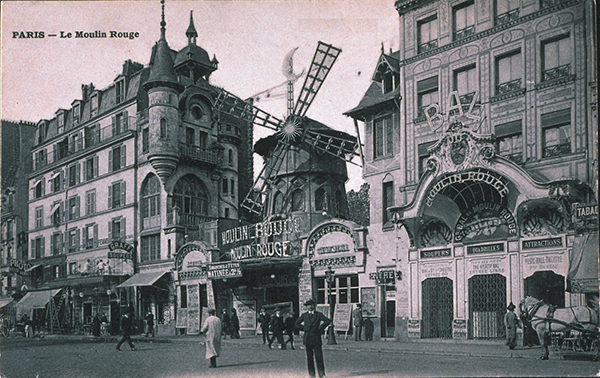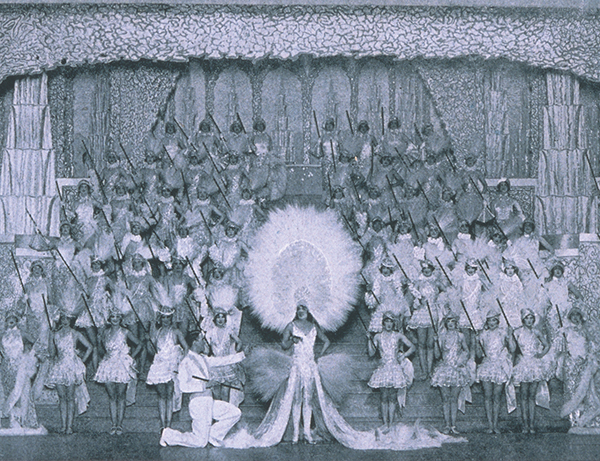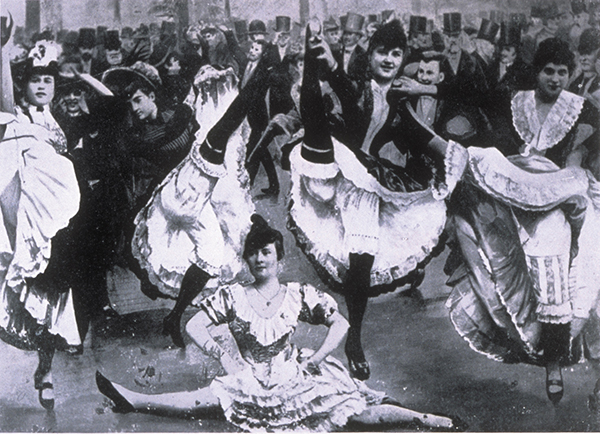 Every evening, members of the audience are invited to soak themselves in the warm ambiance of the legendary concert hall and to enjoy an outstanding, timeless experience, amidst the small red lamps that muffle the atmosphere and surrounded by original posters, frescoes and memorable paintings by Toulouse-Lautrec.
After 130 eventful, thrilling years, the Moulin Rouge is still the stuff of dreams: 'Féerie' is currently playing twice a night, with 60 performers on stage, sumptuous sets handmade by exceptional craftsmen, and original scores. All in all, two hours of marvellous entertainment combining dance pieces and surprise acts, not to mention the Moulin Rouge's most iconic dance: the French Cancan!
A world of dreams is hatched on stage every night with over 1,000 feather costumes, rhinestones and sequins painstakingly made to measure by our design houses. The Moulin Rouge is particularly keen to preserve the exclusive expertise that goes into making the costumes for its shows and music-hall performances. It recently took over a handful of workshops: Maison Février for feathers, Maison Clairvoy for shoes and Atelier Valentin for embroidery.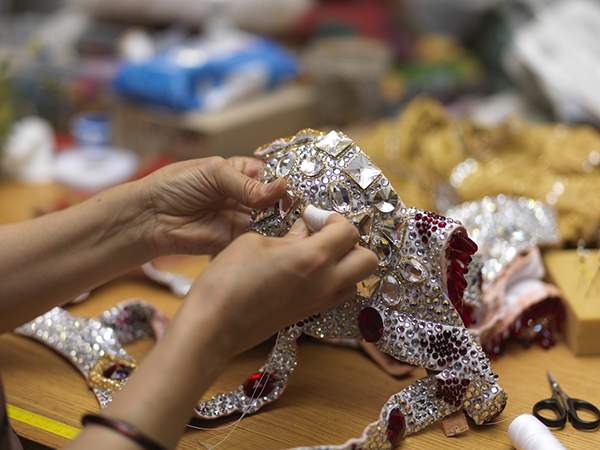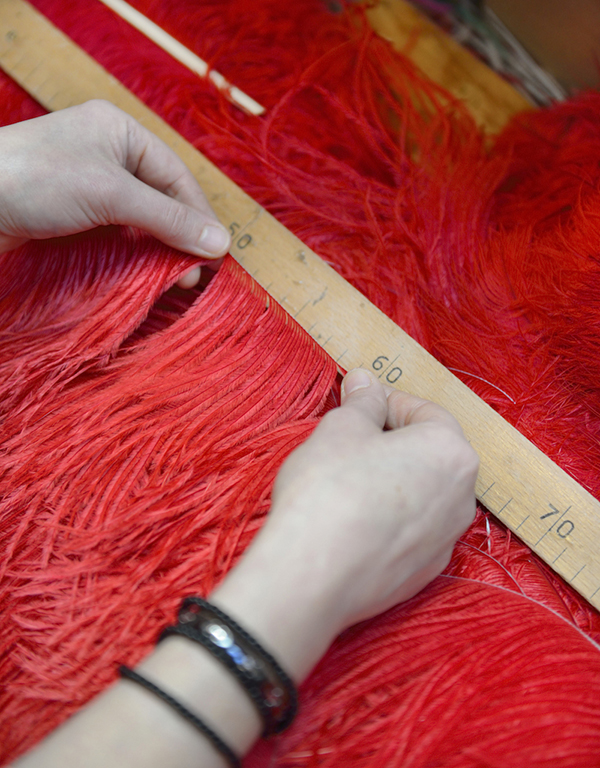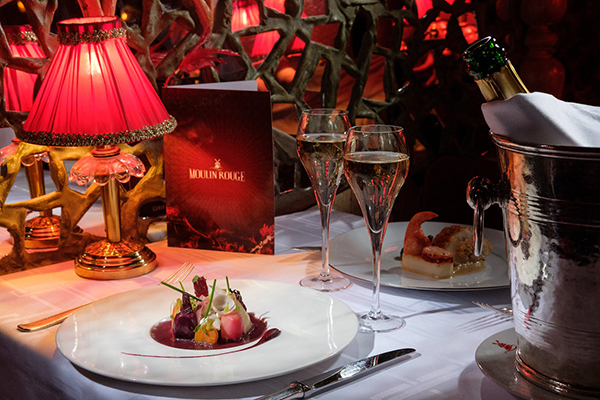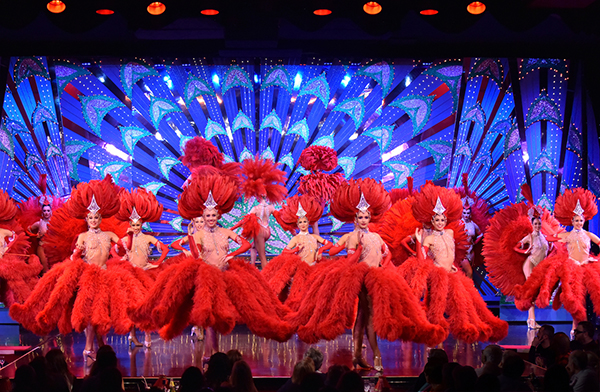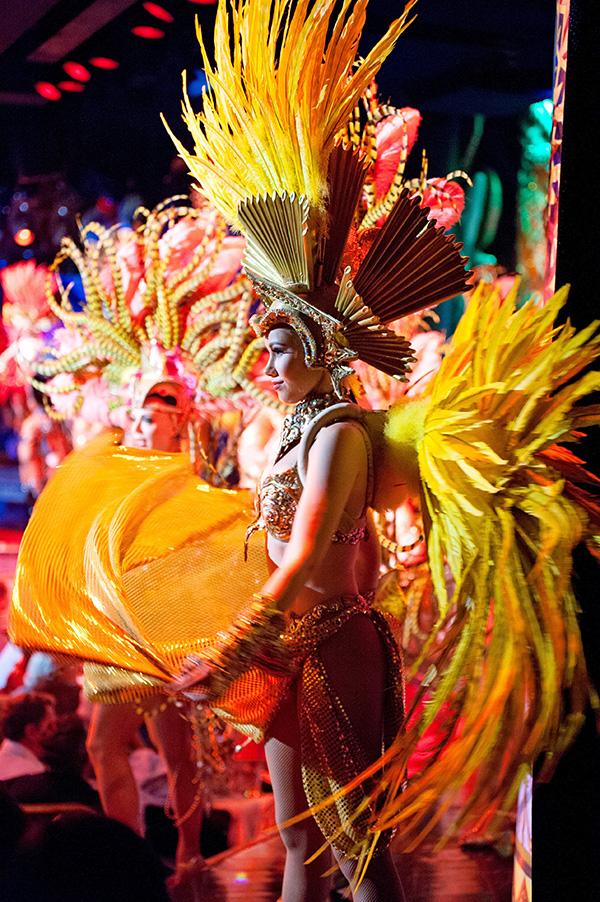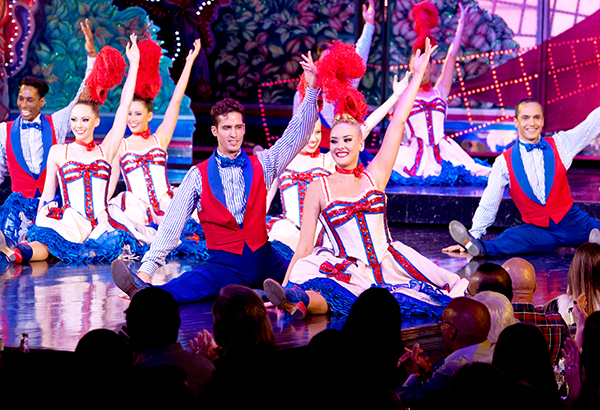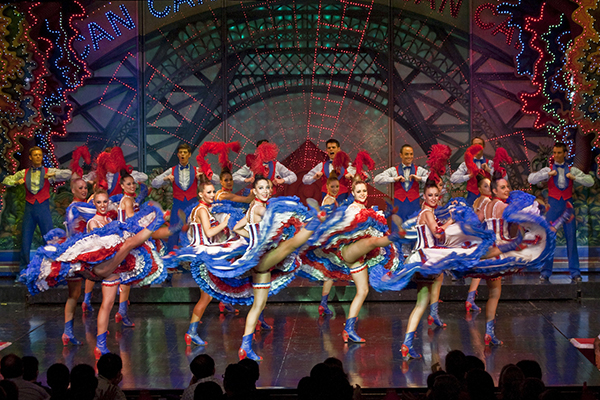 The record-breaking 'Féerie' has won the applause of more than 10 million spectators from across the world since it was first created!
A feast for the eyes and treats to eat, too! As time has passed, the Moulin Rouge has always aimed for top-quality cuisine, and today it's a foodie's delight following the arrival of the chef David Le Quellec. In fact, thanks to David, the Moulin Rouge is the first cabaret to feature in the Gault & Millau gastronomic guide.
The Moulin Rouge is a genuine symbol of France, and it will continue to shine forth worldwide, an unmissable Parisian experience you'll want to see again and again. Situated at the foot of Montmartre, the sails of the "Red Mill" have been turning for the last 130 years… and will carry on turning and turning once more to stir our dreams.
Advertising Clip Feerie Show 30''
LE MARAIS MAP, DOWNLOAD FOR FREE !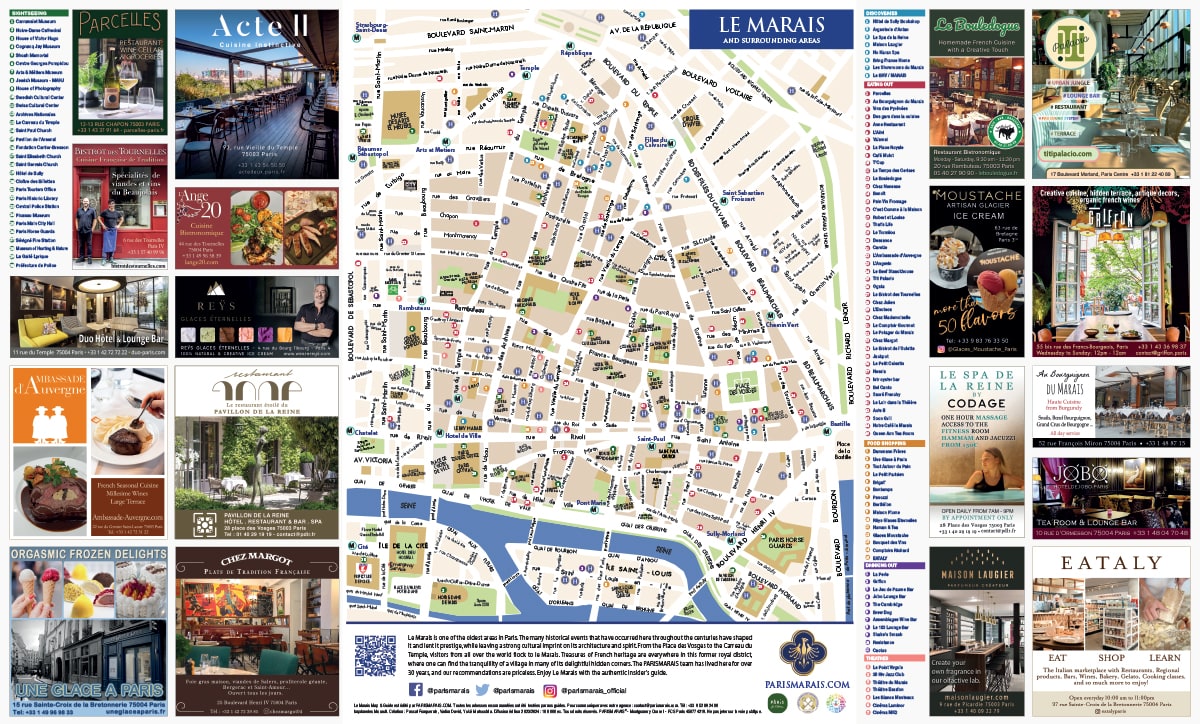 To prepare your trip to Paris, you can download the exclusive PARISMARAIS MAP.
FOLLOW US ON THE MAIN SOCIAL NETWORKS
DON'T MISS OUR NEWSLETTER,
KEEP CONTACT WITH PARISMARAIS.COM
Parismarais Newsletter, issue N°215, 10 MAY 2020.
Parismarais.com | info@parismarais.com
Click here to unsubscribe
Special thanks to our contributors and media partners all over the world.
Should you wish to advertise with us, recommend us as well as create profitable reciprocal links with us to your web site, please contact us.
PARISMARAIS.COM® is a Media Partner of the Paris Tourism Office, as well as correspondent of over 100 medias in the world.
If you want to answer this email, please email us.
© Copyright 2020 PARISMARAIS.COM,
All rights reserved. Legal Information.