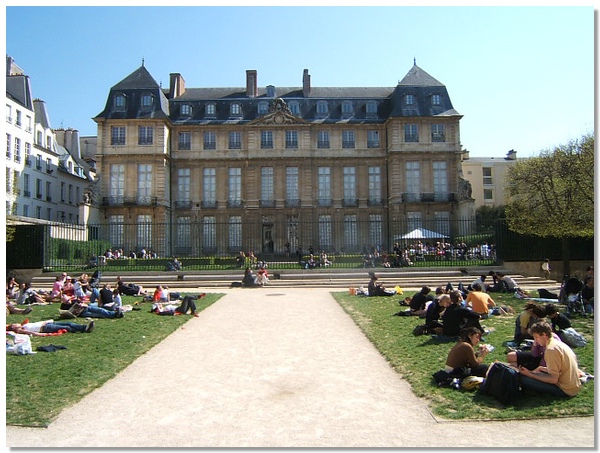 The Picasso Museum is closed for renovation, but you can still enjoy a picnic there!

Parismarais Newsletter
Issue 56 July & August 2009
http://www.parismarais.com
---
Summer Sizzles in the City of Light
Bonjour Parismarais readers,
When summer heats up, Parisians head to the seaside and countryside to enjoy their holidays. But the capital city is the place to be! There is so much to do and see in Paris during the summer months—here are just a few highlights of our favorite events.

Le Bal des Pompiers is one of the most popular parties on the Paris calendar. On July 13 and 14, fires stations across Paris threw open their doors and welcomed Parisians and tourists alike for a hot and hilarious dance party. The fireman are always as sexy as they are friendly, serving up drinks and performing for the cheering crowds. We headed to our favorite fire hall on rue de sévigné, which was built in the 1600's by Mansart, the architect of Versailles. It keeps getting busier every year with hundreds of people waiting in the long line to get in. Fortunately, we arrived early and danced into the wee hours of the morning.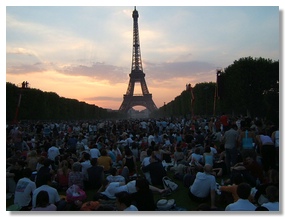 The fireworks display at Le Tour Eiffel on Bastille Day, July 14, is one of the most magnificent anywhere in the world. And this year, as the Iron Lady is celebrating her 120th anniversary, the spectacle was definitely one of the best we've ever seen! We packed a picnic and found a great spot on the Champ de Mars, where we watched the show and toasted La Grand Dame
If you're in Paris and can't make it to the beach in the summer, Paris brings the beach to you! Paris Plage has been a favorite attraction since 2002. Each summer, the city trucks in tons of sand and sets up a beach right on the shores of the Seine. There's music, entertainment and so much to see and do…or you may just want to sit back, relax and pretend you're in a tropical paradise. Enjoy the sun and sand from July 20 to August 20.
The best part of all is that to enjoy everything Paris has to offer, the summer deals are sizzling too! You can get hotel and apartment stays at incredible savings, discover the top classic and contemporary restaurants, and get the ultimate shopping deals in the best boutiques.



Come join us in Paris and Le Marais during the sizzling summer season….

A bientôt,

Pascal Fonquernie
Editor, Parismarais.com
---
HOTEL DEALS IN SUMMERTIME

The high value of the Euro is not really helping the tourist industry in the Eurozone. That's why all PARISMARAIS selected hotels are offering fabulous deals you won't believe!
For each hotel, check out the special summer rate on the right side of their presentation page
Hotels in Le Marais :
3 star category: http://www.parismarais.com/3-star-hotels-in-le-marais-paris.htm
4 star category: http://www.parismarais.com/4-star-hotels-paris-marais.htm
5 star category : http://www.parismarais.com/5-star-hotels-in-le-marais-paris.htm
budget hotels: http://www.parismarais.com/hotels-paris-le-marais.htm
DISCOVER AT BARGAIN PRICES
The new stylish Hotel de la Bretonnerie who recently joined the PARISMARAIS hotel network.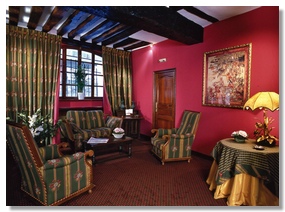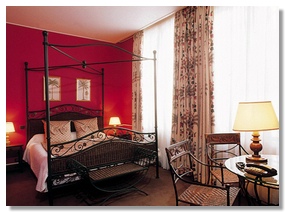 Hotel de la Bretonnerie
22 rue Sainte Croix de la Bretonnerie - 75004 Paris
Tel. : +33 (0)1 48 87 77 63
Metro Hôtel de Ville - exit rue Lobau
Car park Lobau or Baudoyer
http://www.parismarais.com/hotels/hotel-de-la-bretonnerie
NEW : le marais map is out for you.
The Second edition of this great pratical map all in English edited by our advertising service is distributed in all our selected addresses in Paris, at Paris tourist office and also at many other upscale adresses in European Capitals; ASK for it at your hotel or at paris tourism office or write us, we ll send you one to your postal adress! info@parismarais.com
---
FAVORITE RESTAURANTS with air conditioning
L'Ambassade d'Auvergne
The Ambassade d'Auvergne is one of Paris' top gastronomic institutions. Francis and Françoise Petrucci welcome you like old friends and share their passion of their region of France, happily explaining the secrets of their wonderful cuisine. Among the many house specialties, we recommend the chilled lentil salad, cochonnailles de la Châtaignerie (assorted charcuterie), stewed pork with braised cabbage, Parlan sausages and aligot (mashed potatoes with garlic and Cantal cheese). For dessert, try their chocolate mousse unlike any you've had before, the triple-flavored creme, or the cold rhubarb soup with fresh mint. … Great regional menu : starter + main course + dessert at only 30€.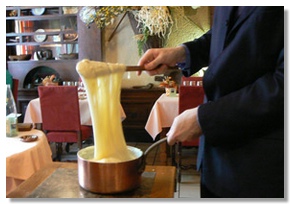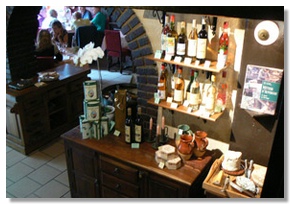 L'Ambassade d'Auvergne
22 rue du Grenier Saint-Lazare - 75003 Paris
Tel 01 42 72 31 22
http://www.ambassade-auvergne.com
Service everyday, from Noon to 2 am. Orders taken from 7:30 pm to 22:30 pm.
Closed on Sundays from July 20 to August 20
Le Carré des Vosges
This gourmet restaurant is one you won't want to miss. Just north of the historic Place des Vosges, it's tucked away on the quiet street, rue St. Gilles. Dishes are prepared with care and creativity like all great epicurean addresses. Service is also attentive and convivial. Lunch menu includes starter + main dish or main dish + dessert for 23 € or 3 dishes for 29€. The evening seasonal menu for 40 € is a culinary adventure for the taste buds. Wines complementing the complexly flavored dishes also come at a reasonable price. A specialty of the house not be missed is the ris de veau. Like all fine- dining experiences, everyone is served an amuse-bouche and mignardises to round out the meal. Once you've eaten here, you'll want to come back again and again…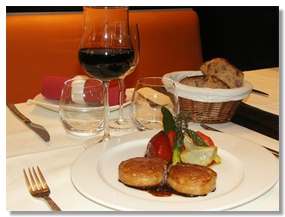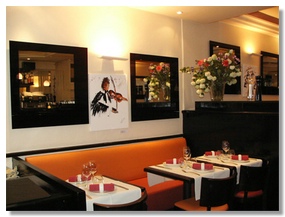 Le Carré des Vosges
15, rue Saint-Gilles - 75003 Paris
Tel.: 01 42 71 22 21
www.lecarredesvosges.fr
Anthracite
Rendez-vous on the rue de la Reynie for one of the trendiest tables in the Marais… the space is as surprising as it is immense, and the upcoming cabaret in the charming cellar space will be a first in the neighbourhood. But for now, the excellent food is in the spotlight. Service is elegant and professional while the dishes are copious and creative. Traditional cuisine and fresh market products are some strong points here. Prices are reasonable: lunch menu between 15€ or 19€ (includes starter - main dish- dessert) and evening à la carte menu is 40 euros. The yellow and anthracite decor is sophisticated and attention to details like cloth napkins are nice touches. Philippe and his staff give you a warm welcome. And the deluxe feel at reasonable prices makes this restaurant-bar-cabaret worth a visit.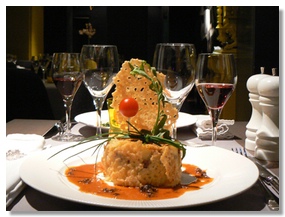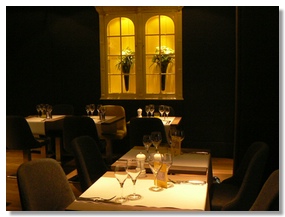 Anthracite
20, rue de la Reynie - 75004 Paris
Tel 01 42 77 50 50
www.anthracite-paris.com
More restaurants here: http://www.parismarais.com/selected-restaurants.htm
---
DOUBLE YOUR SHOPPING CART FOR THE SAME PRICE
The sale season is on, with discounts you ve never seen before, check these adresses first :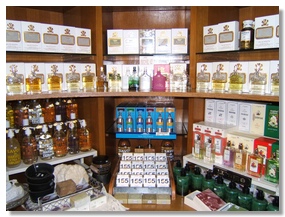 Bains Plus
Bathing is part of the French art of living, and Bains Plus is the one and only shop completely dedicated to the pleasure of bath time. Preparation for, enjoyment of and pampering after the bath are the raisons d'être at Bains Plus.
You'll find everything you need to relax, take care of yourself, and look and feel beautiful – traditional vintage perfumes from Creeds, barber shop tools, body creams, towels, designer robes and pyjamas, scented candles and mineral salts.
The exclusive home design collections offered by Bains Plus can quickly transform your bathroom into a luxury spa. Visit Bains Plus today…and take the first step to rediscovering your personal well being and the caring traditions of yesterday.
Bains Plus
51 rue des Francs-Bourgeois - 75004 Paris
Tel.: 01 48 87 83 07
Pierre Talamon
Men's haute couture at prêt à porter prices.
A great new designer has opened his shop and atelier in le Marais. When everyone seems to be having their products made in China by workers who are paid less than $100 per month, we are happy to promote a 100% Made in France Designer who is doing fabulous men's collections as well as made to measure at unbeatable prices. It's all there for you. Visit Pierre Talamon Shop at 15 rue du Temple 75004 Paris. Keep his name in mind he will for sure soon be in the Paris' Top 10 !
Made to measure suits from 1100€, made to measure shirts from 190€, designer black jeans at 110€, Prince of Wales classic suit at 790€, Silk and wool V neck jumper at 120€… prices are so reasonnable you ll soon get addicted !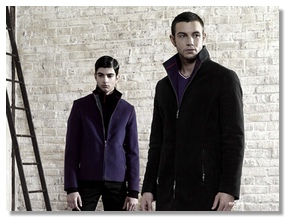 Pierre Talamon Shop
15 rue du Temple, 75004 Paris
Tel: 01 42 71 06 17
http://www.parismarais.com/mens-wear.htm
http://www.pierretalamon.com
Moïa Concept Design
Across from the Hotel Soubise, the impressive 17th mansion devoted to the national archives, you'll find one of the most innovative, inventive design stores in the Marais: Moia. Little daily bric-à-brac, tailor-made creations, tableware, contemporary furniture, vases, and lighting fixtures adaptable to your tastes are in abundance…. Design has never been so affordable and so in line with your daily needs. New collections and creations appear on a monthly basis which means you'll have to stop by often… But when it comes right down to it, it's such a pleasure for your eyes and your heart to beautify your home!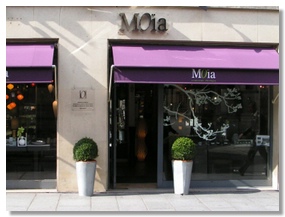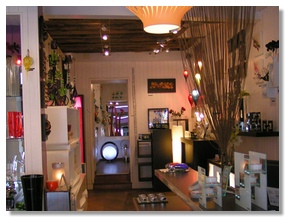 Moïa Concept Design
59, rue des Francs- Bourgeois 75004 Paris
Tel./ Fax: 01 44 78 03 52
www.moia.fr
---
EVENTS WE ENJOYED AND WE WOULD LIKE TO SHARE WITH YOU
PARIS GAY PRIDE
Last week, more than 700 000 people took part in this event. Colorful floats, costumes and characters mingle with supporters who have come to cheer on their actions or parade their own identity. Paris Mayor and many personalities where supporting the march. Liza Minneli was there too!
The floats file past a crowd of bystanders and locals, who are at first surprised and then won over by the stream of dancing, singing and rhetoric, always conveying the same warmth and conviction.
See the wonderful video made by Sensitif, the chic free gay magazine in Paris.
http://www.sensitif.fr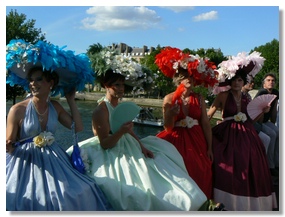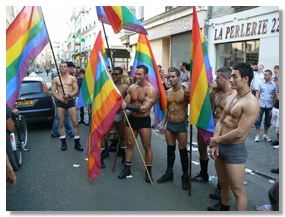 BASTILLE DAY WITH PARIS FIRE BRIGADE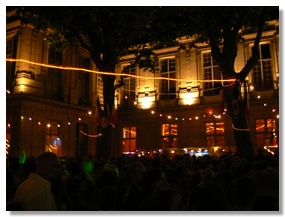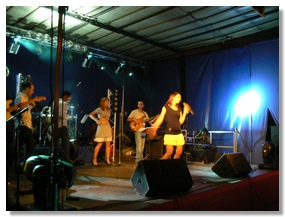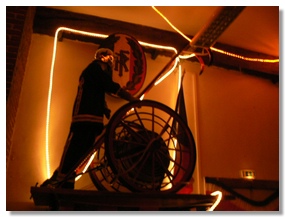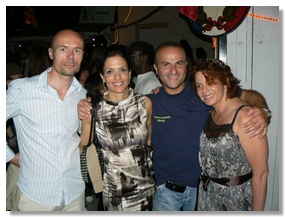 ---
DISCOVER THE FRENCH REGIONS WITH PARISMARAIS.COM
A trip to France would not be complete without spending at least a couple of nights in provence or french riviera.. It's now high season there, but if you book now your stay for october and november, you'll be surprised to realise you can afford hotels you would not even think about. When booking any south of France hotel through Parismarais.com, you can benefit from great prices and often get upgrades upon availability… A charming 4 star baroque palace at less than 200€ per night… what do you think? Definitely worth extending your stay after Paris!
Please visit: http://www.parismarais.com/hotels-europe.htm
---
ENJOY PARIS PLAGE
Each summer, the banks of the Seine turn into an urban beach bash. Floating nightclubs, outdoor music festivals, sand castle building and activities such as roller skating, a climbing wall and trampoline attract sun worshipers, sports enthusiasts, picnickers and partyers alike.
Just sit back in your beach chair, close your eyes and you can almost hear the gentle surf, rather than the din of busy Parisian streets.
You can grab your sunscreen and catch some rays between July 20 and August 20, daily from 7 a.m. to midnight.
---
TIPS BEFORE YOU GO
Who lives in le Marais ?
The residents of le Marais are mainly elegant people called Bobo's, meaning bohemian bourgeois: they have the best standards of living, good values, lots of savoir-vivre, and are unconventional and multicultural. They love American and English visitors and most of them speak good English… You'll be welcomed everywhere and realise the French are not as grumpy as their reputation says they are! Being so open to differences and respecting them made it possible to have a big Jewish community in this district, around rue des Rosiers, one of the biggest Gay communities in Europe around rue Sainte Croix de Bretonnerie, and more artists and creative people living here than in any other district of Paris.
Is le Marais a safe district?
In terms of safety, Paris is very unlike many other major cities in the world. Despite an increase in crime levels of some suburbs, crime in the historical center of Paris is very low. Due to strong gun and personal weapons control laws, crime in the city is virtually non-violent. This district, which is also one of the most residential and prestigious, is safe at any time of the day. Of course, like everywhere, you should always be careful and sensible, especially in the metro. Walking anywhere at night or day in this neighborhood is probably the most peaceful thing to do.
Tipping in Paris?
You normally do not tip for services or in restaurants. By law service and taxes are included in all bills. If your waiter is very nice and helpful you are welcome to give a little extra but it is not compulsory.
Where to withdraw cash?
France is the number one country in the world for the number of cashpoints per capita! ATM's are everywhere and it's the most flexible and reliable way to obtain cash in Euros. There is no need to change money before you leave home. Almost every shop accepts payment by Visa or Amex.
Prices in Paris?
Here is a small list of prices to give you an idea of the cost of living:
- Carnet of 10 metro tickets : 11 euros
- 3 course in average restaurant (lunchtime):12 to 15 euros 3 course menu in good restaurant (evening): 22 to 35 euros
- Opera ticket top category: 135 euros
- Theatre Ticket top category: 80 euros
- CD's: 20 euros
- Beer of soft drink on a terrace: 3 to 5 euros
- Museum ticket: 4 to 10 euros
- Cinema Ticket: 9 euros
- Disco entrance: from 10 euros
- High speed train ticket to Burgundy: around 100 euros round-trip
- Taxi from champs Elysées to le Marais at night: around 10 euros
- 3 star hotel room in the center: 110 to 150 euros
- To buy a nice studio for your vacations: between 100,000 and 200,000 euros! Ask us for advice!
Cinemas in Paris
Paris has more cinemas than any other city in the world, far more than London or New York. Prices are cheap, never over 8 Euros, and some cinemas offer cards of 5 tickets for around 30 Euros (UGC). The best of all is the UGC Cite Ciné in Les Halles, near the church of St Eustache: more than 20 screens with the most terrific sound systems and wide screens. Most films are shown in their original language version ("vo") but with French subtitles.
The most romantic is Le Grand Rex, with 3000 seats and a star-gliding ceiling that makes you feel as if you are in an open-air cinema. This place is so beautiful it has been classified as an historical monument. 75002. Métro Bonne Nouvelle.
What about Nightlife?
Nightlife in Paris is very active. It is changing all the time, so it is difficult to give particular advice! Apart from the usual and well established clubs and cabarets, you'll find day by day recommendations in papers than you can either buy throughout the city or pick up for free in the cafés and bars.
What about transportation in Paris?
Taxis Paris Cabs are reasonably cheap, even if you have to sometimes cope with an anti-social attitude from the driver... It will cost you around 8-10 Euros to go from République to Gare du Nord and about 45-60 Euros to go to the airport from République.
Metro :
Paris has the biggest and probably the best Métro system in the world with over 500 stations! The Metro is cheap, convenient and runs until 00.45 hrs (12:45 a.m.). The best deal is to buy a carnet of 10 tickets for around 11 Euros. Be sure to hold on to your ticket until you exit the station as there is a fine if you don't have a current one. Experience the new high tech automatic line 14 to go to the Great Library François Mitterrand on the south bank and to the charming new district of Bercy Village, formerly a wine market.
Buses
An excellent service and one of the best ways to see Paris! But, it will be slower and can be difficult to use when you don't know the town so well... You can use Métro tickets to take them but make sure you punch them in the machine at the door by the driver.
Parking your car
Driving and parking in Paris is a nightmare, no question! That's why 60% of the Parisians refuse to have a car and use the efficient and cheap public transportation. If you still decide to come by car, we'll recommend safe private parking nearby. Parking in the street can cost you as much as 2 Euros per hour…
---
Don't Miss PARISMARAIS NEWSLETTER AND SPECIAL OFFERS
AOL blocks many major European ISPs, so we cannot guarantee that our mail to AOL addresses will arrive. Please use another email provider or "White List" our email address or add "info@parismarais.com" and to your contact list.
Parismarais Newsletter, July / August 2009
http://www.parismarais.com
mailto:info@parismarais.com
To Subscribe:
http://www.parismarais.com/parismarais-newsletter.htm
To Cancel Your Subscription:
http://www.parismarais.com/unsubscribe.htm
Special thanks to all our contributors and media partners for their help. Check our link pages http://www.parismarais.com/worldwide-links.htm and http://www.parismarais.com/gay-links.htm
Should you wish to promote us and create profitable reciprocal links with us to your web site, please write to advertising@parismarais.com.
PARISMARAIS.Com is a Media Partner of Paris Tourist Office and France Guide / Maison de la France.
---

Copyright 2009, parismarais.com