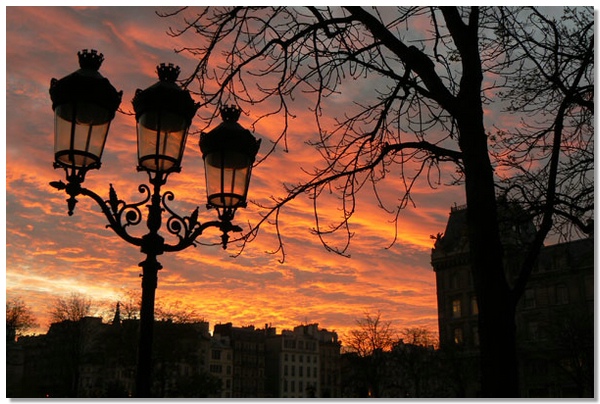 Parismarais Newsletter
Special Christmas Edition
December 2007
http://www.parismarais.com
More $ and € for Xmas
Bonjour Parismarais Readers,
It is true that the exchange rate may not be very good right now for American travelers to Paris, or for many other visitors from outside the Euro zone. That's why to help you keep more of your precious euros in your pocket, we have selected some of our favorite great value picks for shopping, eating and staying in the Marais district this December.
You can also save when you book now for your trip to Paris next month to shop for great bargains at the Winter Sales, starting January 10, 2008.
Here are our best choices for a luxurious, stylish and still affordable Christmas in Paris' favorite district.
Happy holidays!

Pascal Fonquernie
Editor Parismarais.com

---
BUY THE BEST AGENDA YOU CAN FIND
DISCOVER THE I A D International Art Diary
This could be the most upscale and useful agenda you'll ever find! Launched in 2007 by Stephanie Pioda and Fabien Bouglé, it was a huge success in the art world and is becoming the must-have business tool for 2008. It comes in English and French, and includes art exhibitions worldwide for the entire year, plus maps and gallery listings. If you travel the world and love art and culture, this agenda is for you!
To get yours now write to:
IAD
1 boulevard du Roi, 78000 Versailles France
Tel: + 33 (0)1 39 51 78 18
Email: contact@iad-art.com
http://www.iad-art.com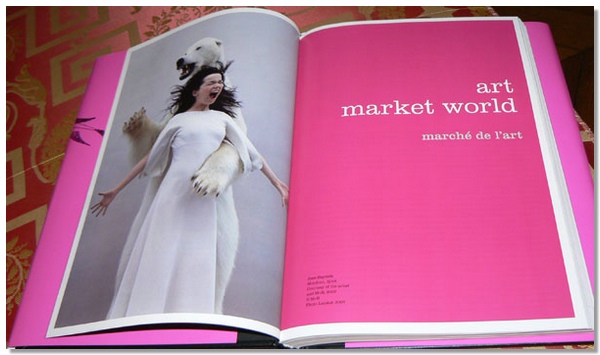 ---
BEAUTY SKINCARE PACKAGE AT "IL FAIT BEAU"
Buy 3 "Comfort Zone" products and get the third one at 50% off.
51 rue des Archives, 75003 Paris
Tel: 01 48 87 00 00
www.ilfaitbeau.fr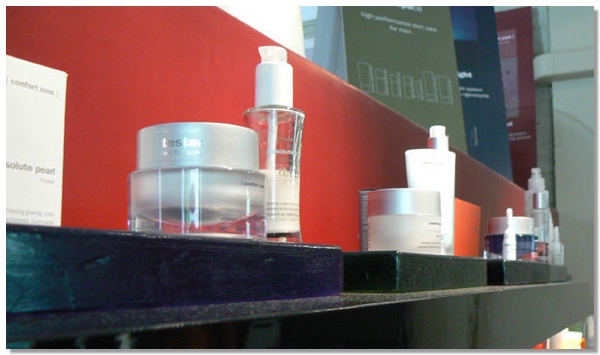 ---
TAKE A MAKE-UP CLASS TO LOOK FABULOUS
FOR NEW YEAR'S EVE
Personalized, professional make-up advice, 45 minutes: 45€
Small group classes 1h30:
1 person - 90€
2 people - 70€ per person
3 or more - 55€ per person
Gloss Up
58 rue Charlot, 75003 Paris
Tel: 01 43 55 43 54
http://www.viseart.com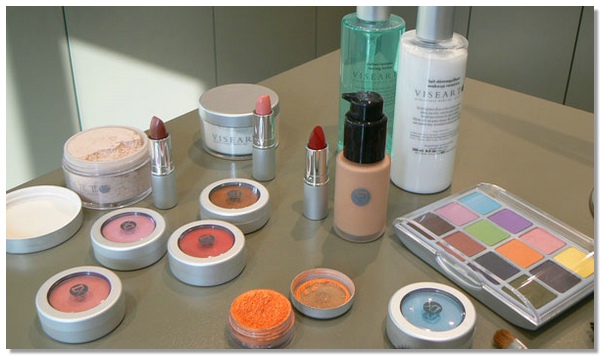 ---
ENJOY A HAMMAM or MASSAGE IN A BEAUTIFUL SPA
India Spa
Step through the doors of India Spa and you enter a completely new world of well-being, inspired by ancestral traditions from Mauritius, India and North Africa. Hammam and body-scrubs, ayurvedic massages, a flower bath with ylang ylang from Mauritius, warm spice herb applications from Thailand, sweet massages from Bali, underwater massages, plus the famous chocolate flavored massage to delight your body and soul. The world's most precious spa rituals have found their home in a relaxing, timeless Indian décor, on the northern side of Le Marais. Experience a new level of total relaxation at India Spa.
India Spa
76 rue Charlot, 75003 Paris
Tel (33) 1 42 77 82 10
Metro/Parking: République
www.india-spa.com
By appointment only. Open 7 days a week
Monday to Saturday 11 a.m. to 9 p.m.
Sunday 11 a.m. to 7 p.m.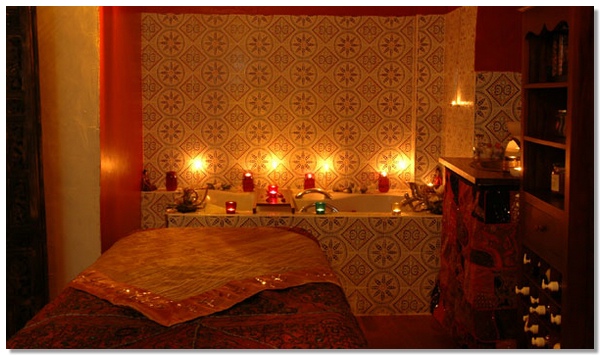 ---
TURN YOUR BATHROOM INTO A "WELL-BEING BOUDOIR"
Bains Plus
Bathing is part of the French art of living, and Bains Plus is the one and only shop completely dedicated to the pleasure of bath time. Preparation for, enjoyment of and pampering after the bath are the raisons d'être at Bains Plus. You'll find everything you need to relax, take care of yourself, and look and feel beautiful – traditional vintage perfumes from Creeds, barber shop tools, body creams, towels, designer robes and pajamas, scented candles and mineral salts. The exclusive home design collections offered by Bains Plus can quickly transform your bathroom into a luxury spa. Visit Bains Plus today… and take the first step to rediscovering your personal well-being and the caring traditions of yesterday.
Bains Plus
51 rue des Francs-Bourgeois, 75004 Paris (corner rue Vieille du Temple)
Tel: 01 48 87 83 07
Fax: 01 48 87 19 12
Metro: Saint-Paul or Hôtel de Ville
Tuesday to Saturday 11 a.m. to 7:30 p.m., Monday and Sunday 2 p.m. to 7 p.m.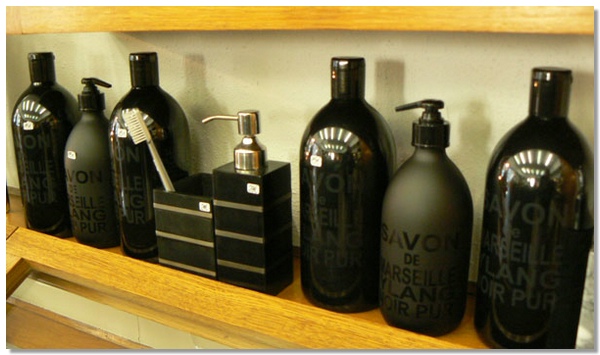 ---
ENJOY GOURMET RESTAURANTS FOR LESS THAN 40€
MOST ARE OPEN FOR X-MAS AND NEW YEAR'S, FEATURING SPECIAL HOLIDAY MENUS. TAKE YOUR PICK AND MAKE YOUR RESERVATIONS NOW!
Le Colimaçon
At Le Colimaçon, you can discover the French classics of regional gastronomy as well as an assortment of French wines – from a single glass to a 1.5L magnum. If you've never tried escargots (snails), this is definitely the place to start! For your main dish, try the veal kidneys with wine sauce, classic steaks with Roquefort sauce, veal with cider sauce, or médaillons de lotte (fine fish). For dessert, we recommend the delicious profiteroles with madeleines. Come to Le Colimaçon where Sandrine and her team will enchant you with their warm hospitality.
Le Colimaçon
Restaurant & Wine Bar
44 rue Vieille du Temple, 75004 Paris
Tel: 01 48 87 12 01
Innamorati Caffé
Stop your regime! Every dish at Innamorati is served in a "cocotte" that holds enough food for four, but it's all for you! Try the wonderful pasta nera with shrimps, the antipasti cocktail with dried tomatoes, parma ham and artichokes to start, and to finish, homemade tiramisu, lemon tart or black forest cake with amaretto. The three-course menu is only 30 euros per person, making this one of the best spots for good taste and value in le Marais. All main dishes are only 10 euros each to take away. You can also buy a great selection of Italian wines and specialties to take home. Three bottles of selected wines are only 30€!
Innamorati Caffé
57 rue Charlot, 75003 Paris
Tel: 01 48 04 88 28
www.innamoraticaffe.com
Metro: République or Filles du Calvaire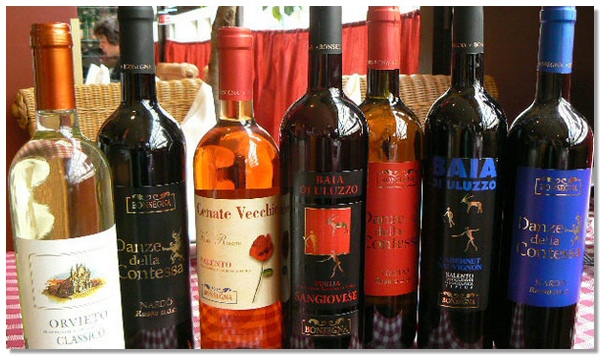 Food & Beverage
Three friends, Gérald, Martial and Stéphane, combine their talents and passions to offer you the ultimate gastronomic experience in a warm, contemporary design space. Gérald formerly worked at the Trianon Palace at Versailles. Stéphane, the chef, comes from the Train Bleu and Philippe Starck's Bon. Martial is a connoisseur of fine wines. An excellent wine list includes: Bordeaux, Château Margaux and Lynch-Bages (69€), Château Giscours (49€), Condrieu from the Côtes du Rhône, and Pommard from Burgundy. The three-course dinner costs approximately 35€. A great deal for lunchtime…three-courses for 19€ or two-courses for 15€.
F & B Restaurant
14 rue Charlot, 75003 Paris
Tel: 01 42 78 02 31
www.foodandbeverage.fr
Metro: Filles du Calvaire
Manager: Gérald Toulliou
Chef: Stéphane Smargiassi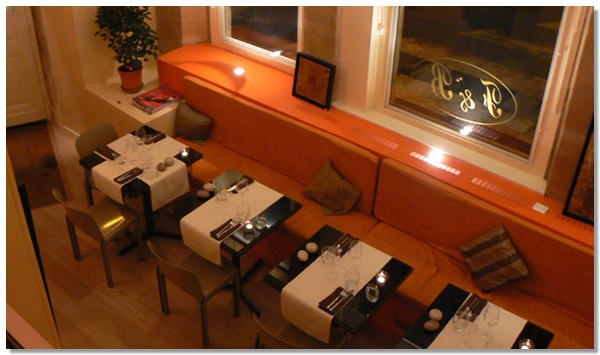 Monjul
WOUAHHH! This is what you'll say when the first dish is set in front of you – it looks like a work of art. Foie gras mousse served on a black tile, bœuf Bourguignon that looks like chocolate cake, salmon and meat together, chocolate and pistachio delirium…every single dish is a sumptuous experiment. The food is delicious, the staff is wonderful, the decor is great… and it's only 29€ for 3 courses. If you are served a line of red powder with a straw, don't be alarmed – it's not the French version of cocaine but tomato powder to sip... creative and funny! Monjul has just opened and while you don't need reservations now, we're certain that you will soon!
Monjul
28 rue des Blancs Manteaux, 75004 Paris
Tel: 01 42 74 40 15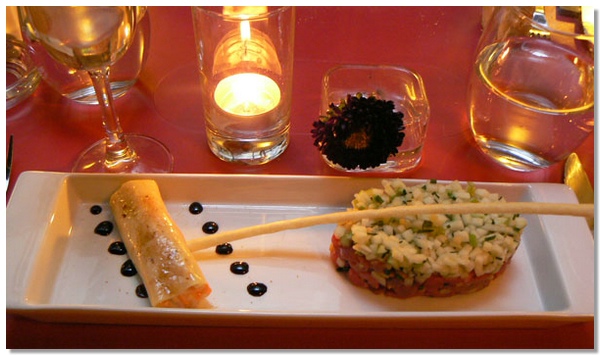 Le Pamphlet
This internationally known address on rue Debeylleme offers a fabulous menu for only 34€ for 3 courses in a typical Marais decor. Be sure to make a reservation so you won't be disappointed. The owners have just re-opened after a complete renovation so it's even more beautiful… and the food is better than ever! Be sure to book ahead, even for lunch.
Le Pamphlet
38 rue Debelleyme, 75003 Paris
Tel: 01 42 72 39 24
Café Charlot
A new chic café and restaurant has replaced the old boulangerie at the corner of rue Bretagne and rue Charlot. It has been very busy since it opened just a few weeks ago as everyone is curious to discover this new place in the neighborhood. Try the "plat du jour" from 13€, selected house wines and good coffee from 7 a.m. to 2 a.m. for only 2€. This is the ideal place for breakfast before you visit the Picasso museum or when you are waiting to check in to the Hotel du Vieux Saule, Hotel Molay or Hotel des Archives, all close by. If you rent an apartment with us, we may meet you there to give you the keys as it is the only place in the area that stays open late and opens so early… a very good thing to know
Café Charlot
38 rue Charlot, 75003 Paris
Tel: 01 44 54 03 30
---
LAST MINUTE HOTEL DEALS
Still haven't planned your January sales week in Paris? Now is the perfect time to book and enjoy low season prices.
You can get 20% off the regular prices for most hotel and apartment rentals until December 27, and up to 30% off in January. Don't wait – book now and ask for your discount at our selected hotels.
Hotel Bastille Speria *** offers you exceptional prices for weekend stays this month,
until December 27.
Single rooms for 80€ - Double or Twin for 100€
Most of the Parismarais selected hotels offer special deals for Christmas – so treat yourself this holiday season.
http://www.parismarais.com/3-star-hotels-in-le-marais-paris.htm
and
http://www.parismarais.com/5-star-hotels-in-le-marais-paris.htm
---
ONE € = ONE $ ON SELECTED PRIVATE SHORT TERM RENTALS
Visit http://www.parismarais.com/visit-our-flats.htm
What a great deal! For example, you can now rent the Studio Burgundy located on rue Charlot…
125€ = $125 (or 80€)
Book now and save on the exchange rate!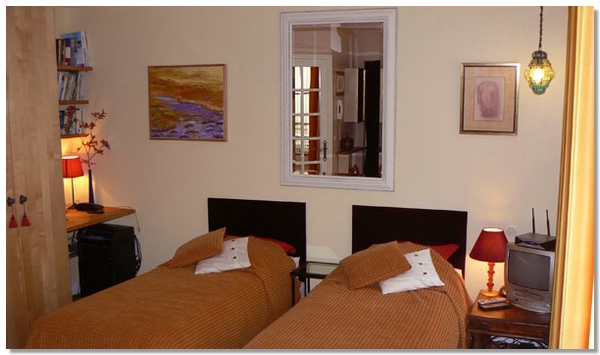 ---
FORGET THE METRO, AT LEAST FOR A DAY
Ride in luxury and style from the airport to your hotel or apartment. Crystal Limousine service offers you upscale, reliable service in exclusive top-range car models such as the new Mercedes S-class or the Peugeot 607.
From any Paris train station to your destination, prices start at 90€. From all Paris airports, from 145€. You can also hire a car by the hour starting at 50€.
Their bilingual drivers offer you professional and courteous service as well as complete privacy and discretion for your personal or business travel. 24 hours, 7 days a week.
Tel.:+33(0)6 85 91 18 52
Fax:+33(0)1 40 99 11 49
www.crystal-limousine.fr
contact@crystal-limousine.fr
---
GET DRESSED FOR LESS…
MEN'S HAUTE COUTURE AT PRET-A-PORTER PRICES
Pierre Talamon Shop
A great new designer has opened his shop and atelier in le Marais. When everyone seems to be offering products made in China, we are happy to promote a 100% Made in France Designer who is doing fabulous men's collections as well as made-to-measure at unbeatable prices.
Made-to-measure suits from 1100€, made-to-measure shirts from 190€, designer black jeans at 110€, Prince of Wales classic suit at 790€, Silk and wool V-neck sweaters at 120€… the prices are so reasonable, you'll keep coming back!
Remember Pierre Talamon's name as he is sure to be in the Paris Top 10 very soon! When visiting the shop, be sure to tell Richard or Pierre that you were recommended by parismarais.com.
Pierre Talamon Shop
15 rue du Temple, 75004 Paris
Tel: 01 42 71 06 17
Made-to-Measure VIP service: 06 18 05 20 63
Fax: 01 42 78 31 09
www.pierretalamon.com
Metro: Hôtel de Ville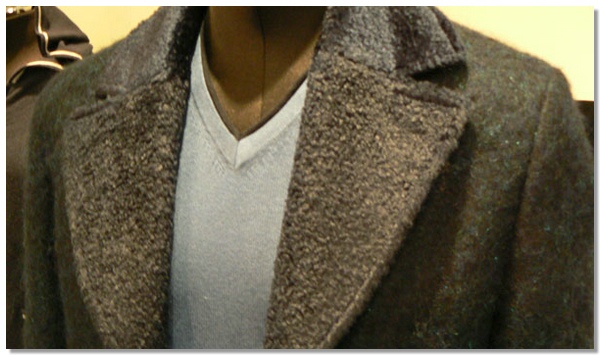 ---
SPARKLING BURGUNDY MAGNUM from only 15€
It's all about the bubbles… Nothing compares to real Champagne, but when it is made in the Burgundy region of France with "methode champenoise" it's called Crémant de Bourgogne. This bubbly, sparkling beverage is actually much cheaper than real Champagne, even though the process is the same. Trust the professionals – they will tell you that a good Crémant de Bourgogne is better than a bottle of bad Champagne… and always a lot cheaper.
I found one small producer near Chatillon sur Seine at the border of Champagne who told me that his land was cheap and that the land right next to him was worth 100 times more just because it was in the Champagne region!
You may remember years ago when the Champagne producers took designer Yves Saint Laurent to court for calling one of his perfumes "Champagne," which was strictly forbidden! But do try Crémant de Bourgogne and compare.
Ask at one of the many wine dealers in le Marais to discover Crémant de Bourgogne…
---
FEEL LIBERTINE AS ALL PARISIANS DO
Life is too short to be conservative… especially when it comes to love and pleasure. Paris is the capital of fantasy, and we've got some chic and sexy selections for your XXXmas shopping: http://www.parismarais.com/sexy-and-mystic.htm
For late night encounters, don't miss the classic or gay options in le Marais. Most places stay open until dawn and the Champagne – real or not – will be flowing!
Check: http://www.parismarais.com/nightlife-in-le-marais.htm
and http://www.parismarais.com/gay-bars-paris-marais.htm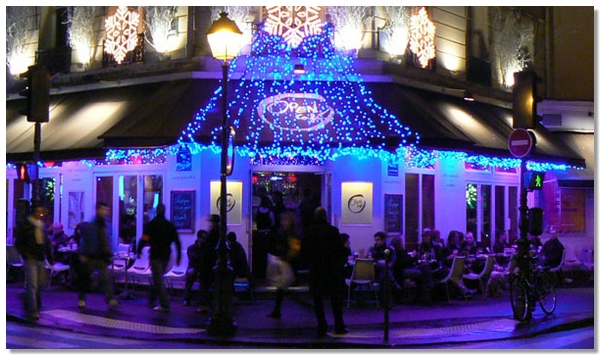 Le Château des Lys
If you want something a little more seductive and don't mind traveling to Montmartre, there is a hot, new place, perfect for a wonderful, intimate dinner. Let your imagination run wild in one of the many rooms and love corners, including a dungeon that makes you feel like you are back in medieval times.
This place is naturally for adults only and is an experience you could not even imagine in the U.S. Most of the famous French porn stars visit often, not to mention many cute boys from the French army and the sexiest girls in town.
For New Year's Eve: Party, dinner and clubbing is 330€ per couple.
Book your table at +33 6 08 58 75 36
Le Château des Lys
103 Rue Marcadet, 75018 Paris
http://www.chateauclub.fr
---
REAL ESTATE
Buy or sell your property in le Marais!
Most economic forecasts are calling for a bad year in 2008 for business investments, insurance, real estate, and maybe even a non-official recession in Euroland. It is likely that the prices of real estate as well as interest rates will decrease globally. If you plan to buy real estate, now is still a good time, and if you plan to sell you'll definitely make a big profit when changing your euros to dollars or any other currency. Do take the time to negotiate and consult with our property specialists… like French Property Insider (http://www.parismarais.com/real-estate-paris.htm)
Buy or sell with Franglo.com
Parismarais.com is a great place to make new contacts and to buy and sell practically anything you can imagine, even your new pied-à-terre. Our partnership with Franglo.com allows you to post a small ad online for only a couple of euros and have it promoted on 20 other Anglophone web sites. Great isn't it? Start advertising now – it's fast and easy!
http://www.parismarais.com/paris-marais-free-classifieds.htm
But before you purchase your own pied-à-terre in le Marais, why not join us last minute at one of our apartments or hotels for the most wonderful Christmas ever!
The PARISMARAIS team wishes you a fabulous Christmas!
---
Parismarais Newsletter
Parismarais Newsletter, December - Christmas Edition 2007
http://www.parismarais.com
mailto:info@parismarais.com
To Subscribe:
http://www.parismarais.com/parismarais-newsletter.htm
To Cancel Your Subscription:
http://www.parismarais.com/unsubscribe.htm
Copyright 2007, parismarais.com