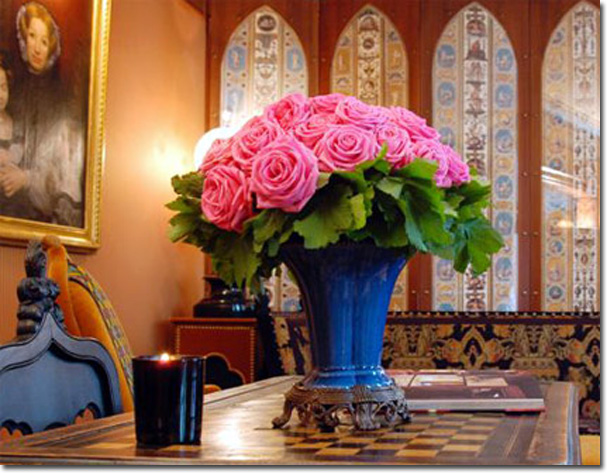 The Bourg-Tibourg Hotel in Le Marais, in neo-gothic chateau style
Parismarais Newsletter
Issue 68 may 2011
http://www.parismarais.com
---
FROM THE MARAIS TO THE "CHATEAUX DE LA LOIRE"
Bonjour Parismarais readers,

May is one of the most magical months to visit Paris. The weather is warm, the gardens are in bloom, and the parks, streets and cafés are filled with chic Parisians enjoying the art galleries and new fashion boutiques. It's also a good time to visit the French countryside. So we invite you to discover one of the most beautiful regions in France: the Loire Valley (la vallée de la Loire).

Le Marais and the Loire Valley actually have a lot in common. They share a great deal of history as both were home to kings of France. And their magnificent architecture attests to this. A visit to the Loire Valley is a journey back to the 15th and 16th century. You'll find some of the most majestic châteaux, renaissance houses and medieval fortresses in this region. Each with their own elaborate decor, ancient furniture, opulent tapestries, crafted staircases, period fireplaces, royal chambers and canopy beds, they are masterpieces of a distant era.

The gardens are as enchanting as the châteaux. These verdant terrains are filled with fountains and statuary, forests and streams, meticulous landscaping, and every type of flower imaginable. The Loire Valley also delights in the art of living. You can taste exceptional wines, enjoy the local produce and indulge in some regional specialties like goat cheese. Today, with the convenience of the super high speed TGV train, a trip to Tours city center in the Loire Valley takes only about an hour from Paris, Montparnasse train station. It's an ideal day trip.

But to enjoy this region, with no less than 800 castles, take a few days. Rent a car with Renault Rent located near the Cirque d'Hiver - 96 rue Amelot 75011 – Tel +33 (0)1 49 23 55 55. Ask for the Parismarais special offer, and your car will be delivered to your hotel or apartment. It's definitely the best way to travel and discover the magnificent manors.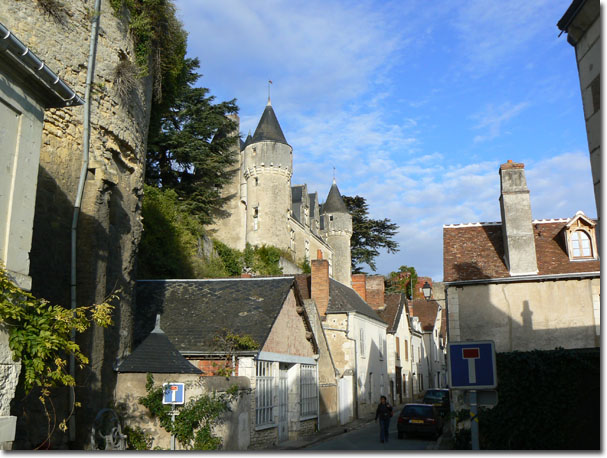 Chateau de Montresor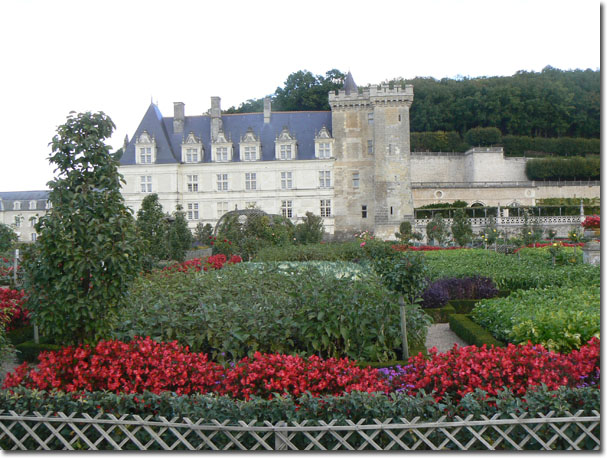 Chateau de Villandry
Here's a list of the most celebrated châteaux not to be missed:

Cheverny, Chenonceaux, Langeais, Azay-le-Rideau, Chambord, Amboise Royal Castle and le Clos Lucé, Blois, Villandry, Jallanges, Rigny-Ussé, said to resemble "the sleeping beauty castle". And don't forget the royal city of Loches that boasts 2 stunning castles, one Medieval and one Renaissance.

Also save at least one afternoon to stop at Chaumont-sur-Loire on the way back to Paris. You can visit the 15th century castle and enjoy the International Garden Festival that takes place there every year from May to October. http://www.domaine-chaumont.fr/index-en.php?page=accueil&cat=1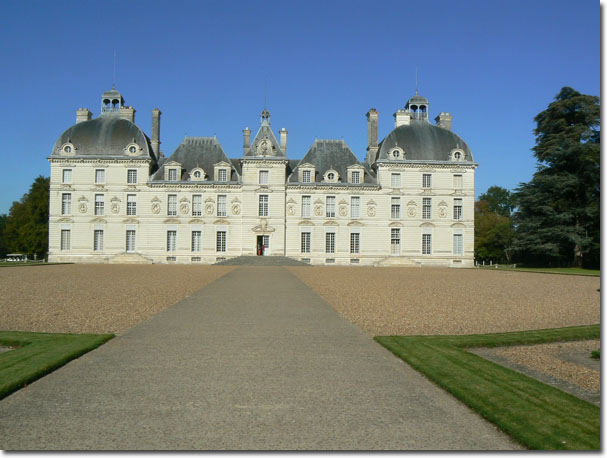 Cheverny Castle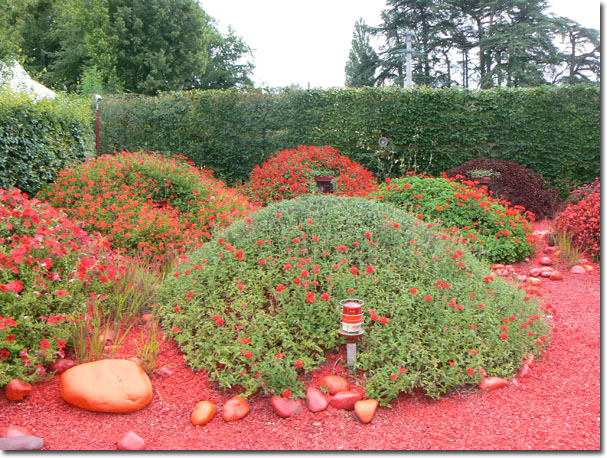 Festival des jardins
For your trip to Paris and to the Loire Valley, Parismarais.com offers you a variety of unique and charming historic hotels in Le Marais, and central Paris, as well as in the Loire Valley. Scroll down to view our upscale selection:
Hotel Le Pavillon de la Reine

The Marais House

L'Hotel du Petit Moulin

Marais Luxury 4 star category:

http://www.parismarais.com/4-star-hotels-paris-marais.htm

Historical Hotels we adore are the Bourg-Tibourg designed by Jacques Garcia, the designer of the Metropole Palace in Monaco, the Hôtel du Petit Moulin, designed by Christian Lacroix himself, Le Pavillon de La Reine and the Marais House, which is definitely one of the most exclusive guesthouses in the world with only 4 rooms.
| | |
| --- | --- |
| | |
| Grand Hotel De Champaigne | Hotel Saint Paul |
| | |
| | |
| Hotel de la Bretonnerie | Hotel Jacques de Molay |
Marais Luxury 3 star category:

http://www.parismarais.com/3-star-hotels-in-le-marais-paris.htm

To get you in the spirit of the Loire valley, try the hôtel Saint Paul, the Hotel de la Bretonnerie or the Hotel Jacques de Molay.

Marais Romantic guesthouses and guest-rooms in Le Marais:

http://www.parismarais.com/rent-a-flat.htm

Last minute offer starting today until May 18th: Studio Florentin located in a beautiful 18th century mansion. It's only 600 euros per week all inclusive - call + 33 (0) 6 67 46 58 45 from noon to 10 pm Paris time.

Paris Selected charming hotels around Le Marais:

http://www.parismarais.com/hotels.php?zone=Paris

We especially love the Grand Hotel De Champaigne where every room is different and looks like a "petit château".

Selected hotels in the Loire Valley:

http://www.parismarais.com/hotels-europe.php?zone=FRCe

1000 Charming Boutique Hotels in all Europe

http://www.parismarais.com/hotels-europe.htm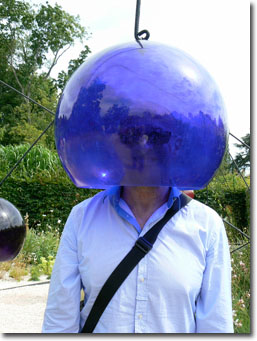 Enjoy May in Le Marais — we look forward to seeing you!

A bientôt,

Pascal Fonquernie
Editor, Parismarais.Com
(at the Garden Festival Last Year)
---
WHAT MAKES ALL THE DIFFERENCE WHEN YOU RESERVE YOUR HOTEL DIRECTLY WITH PARISMARAIS.COM ?
Parismarais provides you the opportunity to connect with the best hotels directly. Youíll contact hotel staff and managers. Their job is all about creating a relationship with the client, welcoming and pampering them. Naturally they would be more inclined to furnish the best rooms to people like you. A direct client is a VIP client as far as hotels are concerned. A direct client is not some mass-market person who responds to a gigantic central hotel servicing network that will ask for a commission on their reservation later.

Some gigantic networks we wonít name ask up to 30% commission from the hotels. We donít work this way, and thatís why when booking with us youíll probably have the best and the biggest rooms in each hotel at still a cheaper rate. Moreover, you can conveniently call the hotel when you like, benefit from special offers and upgrades. You are certain to be more warmly welcomed, like a friend, and not just some anonymous number. You maintain a direct relationship with your hotel with no intermediary. You have more flexibility to change your room, change your dates and even cancel your reservation with no penalty in most cases. You decide.

You can reserve the nicest rooms in the fanciest hotels in the Marais. With Parismarais.com, the client Ė thatís YOU - is the king. And youíll be delighted with the results.
---
A TRIP TO THE "VAL DE LOIRE"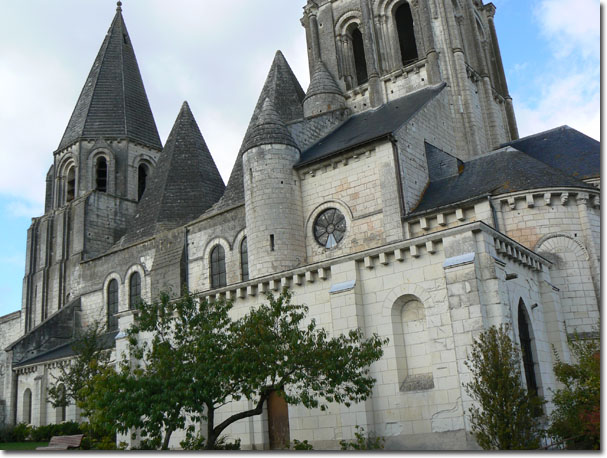 Church of Loches City
Here's a testimonial from our colleague Terrence Gelenter, editor of Paris Through Expatriate Eyes, who is like us, a fan of the Marais and the Loire Valley. Terrence is also an expert in the art of living, gourmet restaurants and a fantastic guide to discover upscale and unexpectaded Paris.

"It had been a sweltering week, with an equally unbearable weekend on tap. We booked into the Manoir de la Maison Blanche, a charming 17th chambre d'hote in Amboise. Just an a hour by TGV to Tours and a quick 25km by rental car in the heart of chateaux and wines country, the Manoir offers a relaxing antidote to the pace of Paris. Designated a landmark, the grounds and exterior of the original building remain undisturbed. Annick has added smaller buildings to enhance capacity. We arrived in Amboise in the early afternoon and stopped for a bite and a glass of rosé along the main street facing the Chateau d'Amboise before check-in. Dinner at The Shaker, was a bottle of Chinon, quiche lorraine and a croque-monsieur along the banks of the rapidly moving Loire. We returned to our second floor room with a splendid view of the garden and lots of cross ventilation to catch some sleep before Sunday's "promenade gourmande".

At 8:30 AM a bountiful breakfast awaited us – coffee, tea, fresh orange juice, croissants, rolls, baguette, cheese and homemade confiture. Annick flitted around the room dispensing coffee and charm to all of her guests. We crossed the river and motored to Limeray, site of the 7th annual PROMENADE GOURMANDE organized by the winemakers of Limeray and the Lions Club. Along a 6km route beginning at 15-minute intervals one thousand three hundred revelers ate and drank products from the Touraine. Beginning with Crémant de Loire and cakes au lard, we stopped at every kilometer and had rillons et rillettes, medaillons de brochet, Géline de Touraine, Fromages, and for dessert, nougat de Tours. This annual event is held on the 1st Sunday of July. Reservations and information: dutertre-j@wanadoo.fr

Too sun-bronzed and stuffed to consider another meal, we sat under the stars with our fellow guests from England and Australia and shared a bottle of Cuvée François later, a Touraine red that we had sampled en route. Within walking distance, you'll find Le Clos Lucé. It was here that Leonardo da Vinci lived as a guest of François 1er. And a short drive will deposit you at the Chateau of Chenonçeau that straddles Le Cher.

Noted for the beautiful 16th century chateaux constructed during the reign of François Ier, the Val de Loire is equally well known for its wines: Chinon, Sancerre, Menetou Salon, Saumur and Quincy… it's one of my favorite getaways."

Paris Through Expatriate Eyes
Insider cultural tours for discerning travelers
http://www.paris-expat.com
---
GUIDED TOURS
Poison and Passion: 17th Century in the Marais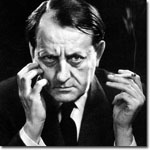 Declared a protected zone by André Malraux in 1961, the Marais boasts over 100 beautiful mansions. This walk through the lesser known southern section of the Marais spotlights a serial killer, several sex-obsessed women, a lovely medieval church and an elegant 17th church, life in the Marais in the Middle Ages and the chic 17th century.

The final stop is the opulent and unforgettable Place des Vosges (home to Victor Hugo, the Marquise de Sévigné, France's former Minister of Culture Jacques Lang… And also home to the next potential president, Dominique Strauss Khan, who just declared his candidacy for 2012.)
---
Synagogues and Jewish History in the Marais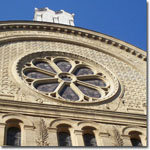 A walk through the ancient streets of the Marais explores 1,500 years of Jewish life in Paris – fascinating, tragic and unexpected. There's the heart-rending Shoah memoral, as well as an amazing cloister, the only one to survive the French Revolution, testifying to a dark period for medieval Jews. The tour also includes a visit to a synagogue, or "shtiebl", pre-dating the French Revolution, the Hector Guimard Synagogue and the imposing synagogue on rue des Tournelles. Life in the Marais's Pletzl was like living on the Lower East Side in New York or the East End in London before WWII.

Contact Pamela Grant on http://parisperspectives.com

A Vassar grad with a degree in Art History, Pamela has been a Paris resident for over 15 years. Having passed the rigorous national exam, she is a certified guide. Her tours are entertaining, off-beat and customized to your interests. With a lively and enthusiastic style, she has a gift for weaving together complex stories and making them interesting. Who knew history could be so fun and informative!
---
Shopping and Gourmet guided tours of le Marais
Don't want to see Paris through the window of a crowded bus with a bunch of noisy tourists? Don't want to go to the Eiffel Tower or do a Da Vinci Code tour? Don't want to see the same Paris sites you saw last time you were here? See the Paris that Tourists Never See. Come on an Eye Prefer Paris Tour and see Paris from the inside on one of Richard Nahem's fun, offbeat tours. Richard bases his tours on interesting out-of-the way places customized to your own interests, and is dedicated to showing you a piece of Paris you'd never see on your own. After years of raves from friends and colleagues who loved Richard's own private tours of "his" Paris, he decided to go public.

http://www.eyepreferparistours.com/
---
Bike Tours of Le Marais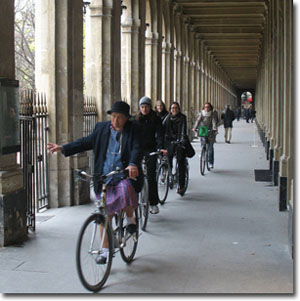 Paris has become a true cyclist's paradise with over 350 kms dedicated to bike lanes. Paris Bike Tour is proud to offer you the chance to explore the historical & cultural wonders 
of the French capital by the most environmentally friendly means of transport possible... the bicycle! We offer superb guided bike tours of Paris. If you prefer a simple cost effective bike hire to explore Paris at your own pace, we offer that as well. This year our guided bike tours can also be combined with a guided visit of one of those wonderful Parisian museums or monuments.

Paris Bike Tour Discover Paris by bike
Phone : +33 (0)1 42 74 22 14 info@parisbiketour.net
http://www.parisbiketour.net/uk/
---
Gay guided tours of Paris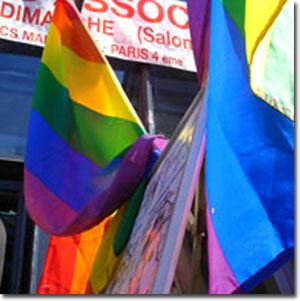 The association Paris Gay Village brings 15 gay and lesbian professionals together who share the same passion for the history of their city and hope to uncover the gayest and most unexpected elements. Every month with Paris Gay Village, a new guided tour led by a professional will disclose the hidden and most curious gay parts of Paris. Numerous themes are unveiled that will allow you to discover everything that the history books never dare say.

What goes on near Jim Morrison's tomb in Père Lachaise? Who among Napoleon's generals had a weakness for soldiers? Was Louis the 15th really open to everything? Not to mention the ministers of the 5th Republic. What hidden messages can be found in the paintings of David? Which are the most beautiful homoerotic sculptures of the Louvre. Better than the Da Vinci code and more mysterious than the Phantom of the Opera, the tours of Paris Gay Village will amaze you and make you want to come back for more whether you are gay or not. The evocative hidden lives of France's historical figures not only add to France's cultural history but expand our understanding and enjoyment, like the cherry on top of the cake!

Find out more about Paris Gay Village on their website http://www.parisgaivillage.com

Paris Gai Village also offers some welcome bags including many newspapers and the Marais Maps at the Gay and Lesbian Center 63, rue Beaubourg in Le Marais. It's the best advice if you wish to find out more about reliable tours, events and meeting places to have fun and avoid the tourist traps and places that exclude your true desires.

http://www.parisgayvillage.com
---
REVEALED AT LAST – THE GLORIES OF THE MARAIS… A NEW FANTASTIC BOOK BY MARIANNE STRöM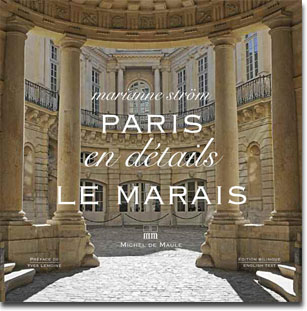 Twenty-five years ago, hotels particuliers, courtyards, gardens and private dwellings were still relatively accessible. Half-open doors meant that a photographer could steal up on their subjects, stumble upon some new passageway, some previously unknown courtyard, a hidden window, a staircase leading nowhere, a silent attic…

Everything was left to chance; random, accidental. Those days are over. To-day, such places are more closely guarded, and access often requires a lengthy parley with an implacable concierge or a proud owner with security on his mind. It is the architectural details which are the true glory of the buildings of the Marais, and they perform their task with verve. They are a fitting tribute to the skilled craftsmen who, throughout its history, worked to create the wonders of this grand and bustling area.

An acclaimed art historian, author of a doctoral thesis (Sorbonne) on Public art: the plastic arts and their relationship to architectural, public and social space, Marianne Strom has lived in the Marais since the Seventies. As a gifted photographer, her eye was naturally drawn to the splendours of the hotels in her adopted neighbourhood, whose facades, mascarons, staircases, doorways, consoles and door-knockers she has photographed in their every detail. Her work in this connection has been exhibited twice at the Bibliothèque historique de la Ville de Paris, and now finds its natural extension in the present volume.

Bilingual edition (french-english) Publication: 21 avril 2011 - Format: 21 X 21 cm, 292 pages, Price: 28 euros - available in most of The marais bookshops les librairies du Marais, at the BHV, The Louvre Bookshop, Charlemagne Library, Comme un Roman, library Michèle Ignazi Carnavalet museum bookshop, La Belle Lurette, library Henri IV...

Have a look at Marianne wonderfull slide show on the marais, extracted from her previous book : http://www.parismarais.com/historic-houses-panorama.htm
---
LE MARAIS MAP, DOWNLOAD FOR FREE !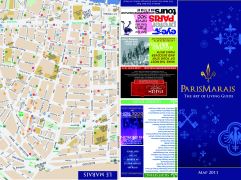 To prepare for your trip to Paris, you can download the exclusive Parismarais map of le Marais for free! Be sure to print out both sides A and B of the map by clicking on the following links:
http://www.parismarais.com/map/A.pdf

http://www.parismarais.com/map/B.pdf
You can also visit the following page where you will find more maps of Paris and le Marais as well as selected places to visit—photos and addresses will "pop up" as soon as you click on the colored dots. Fabulous, n'est-ce pas?
http://www.parismarais.com/map-of-le-marais.htm
---
DON'T MISS OUR SPECIAL OFFERS
Copyright 2011
parismarais.com