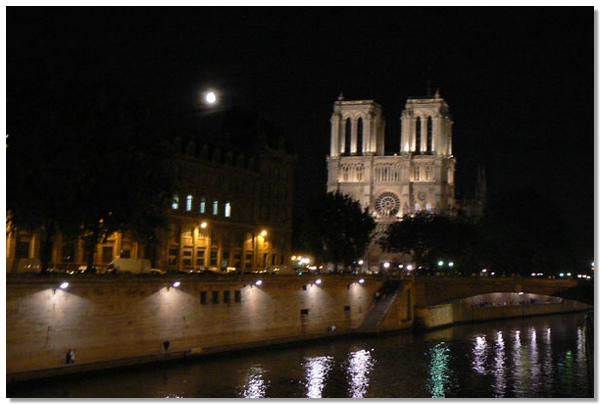 Parismarais Newsletter
Issue 30, September 2007
http://www.parismarais.com
RATATOUILLE DU MARAIS
Bonjour Parismarais Readers,
The new Disney movie "Ratatouille" is definitely one of the best advertising campaigns for Paris to come along in years. I've now seen the movie twice – once in Paris in French, and once in English while in Monte Carlo at a gigantic open air cinema.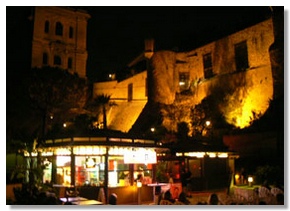 Practically everything about Paris in Ratatouille is true. Statistics say there are approximately two rats for every resident in Paris, probably the same proportion as in any city. We know you would not want to go to any restaurant where you may find rats in the kitchen, even one as cute as Remy.
Don't panic – you'll never see them.
In the movie there are many references to well established places located in the historic center of Paris which are quite easy to recognize, even if the names have been changed.
For anyone who is not familiar with ratatouille, it is a stew made in Provence and the region of Nice, but popular everywhere in France. To make a good ratatouille, you take a cocotte, fry red onions in olive oil, add garlic, then eggplant, green and red peppers and tomatoes, all sliced in equal sizes. At the last minute, add thyme, rosemary, sage and as many herbes de Provence as you wish. Cook slowly for about 30 minutes on a low flame. You can make a large quantity of ratatouille for a main dish, and it is also delicious served cold as a starter.
The origins of the word are quite interesting. Here's what they don't mention in the film: "Rata" means a mix of cheap food, thrown together quickly. "C'est du rata" means it is basic and not exactly a delicacy. Rata was often served to soldiers in the army as a unique dish, a kind of goulash. "Touille" comes from the verb touiller in French slang, which means to turn slowly in the sauce pan. So literally, ratatouille is a vegetable "rata" that you "touille" to make it cook quicker!
It is hard to imagine that this was the origin of ratatouille when it can be so divine and so Provençal when it is done well.
Another internationally well-known French classic is Kir, the aperitif that has been popular
for over 40 years. But do you know where it came from?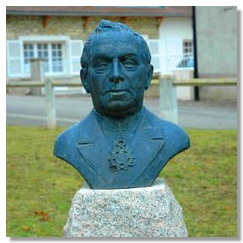 Mr. Kir was a priest, and during WW2 was famous for being part of the resistance to the German occupation. It was for this reason that for nearly 30 years he was elected the mayor of Dijon, the capital of Cassis (red currant and good burgundy wine). What we know today as Kir was then called "blanc cassis" until he gave it his name.
The true Kir is composed of 1/6 crème de cassis from Burgundy, and Bourgogne Aligoté, a basic Burgundy white wine. Anything else is simply not the real thing for someone like me who was born and raised in Burgundy! With fashion and trends came Kir Royal, made of crème de Cassis and Crèmant de Bourgogne, the sparkling wine from Burgundy that tastes like Champagne but cannot rightfully be called so. Now you know the true story of Kir. And another true story – Mr. Kir was a great friend of my godmother and as a priest, it was he who baptized me. So I can say that I'm one of the few French people who were baptized with Kir!
Now that you know everything about Ratatouille and Kir, here's what we have discovered for you recently in le Marais and on the French Riviera…
A la prochaine!

Pascal Fonquernie (and the real Yellow Submarine!)
Editor Parismarais.com

P.S. You can eat as much ratatouille as you like because it is very low in calories and very healthy, but slow down on the Kir. Only two glasses and you would be over the legal alcohol level that you can drink and still drive your "Velib" bicycle in the Marais streets!
---
SELECTED RESTAURANTS WE LOVE
Here is a selection of restaurants we found in le Marais district where you can order Ratatouille.
CHEZ OMAR
47, rue de Bretagne 75003 - Phone 01.42.72.36.26 - Métro Arts et Métiers, Temple
Closed Sunday Lunch
This is the local cantina for the mayor and his team, as well as a must for the Anglophone community living in the neighborhood. Omar is famous for its couscous, but his best value meal is le pavé au poivre (thick steak with creamy, delicious pepper sauce) and homemade ratatouille.
F & B
Often have ratatouille as side dish to mix with their great selection of fish.
14, rue Charlot 75003 Paris - Tel 01 42 78 02 31 - www.foodandbeverage.fr
Le Colimaçon
At Le Colimaçon, you can discover the French classics of regional gastronomy as well as the different French wines -- from a single glass to a 1.5L magnum. If you've never tried escargot (snails), then this is the place to start -- you'll love them! For your main dish, you can then try the veal kidneys with wine sauce, classic steaks with Roquefort sauce, veal with cider sauce, or Médaillons de Lotte (fine fish). And for dessert, delicious profiterolles with madeleines. A menu with main dish, starter and dessert is only 27,50€. Main dish and starter, 22,50€. Main dish and dessert, 20,50€. Sandrine and her team will enchant you with their warm hospitality. So forget "nouvelle cuisine" and enjoy the pleasure of French traditions... including ratatouille as a side dish !
ZE Resto
Ze resto next to Ze bar is a new small place with a charming Provençal decor and an adorable team. The cuisine is sophisticated and creative, prices are delightful – definitely one of ze best values, only 20€ for a 3 course menu even for dinner. Book your table as ze place is not very large. If you want to taste a good value restaurant wizout zpending too much, do go quickly to ze resto (zat iz next to ze bar where you'll find ze cheapest drinks in ze city: 2,50 for any soft drink! Ziz iz incredible izn't it?)
Ze Resto 41, rue des Blancs Manteaux, 75004 Paris - Métro: Rambuteau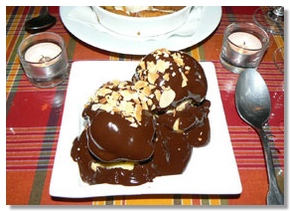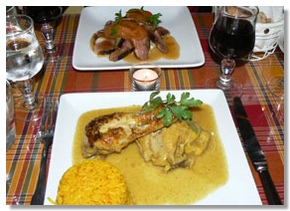 Le Gai Moulin
Christophe Moulin, who is also a composer and a singer, is appearing on stage September 17 at le Vingtième theatre, 7 rue des platrières, 75020 Paris
See his hilarious video about the restaurant owners on…
http://www.parismarais.com/gay-restaurants-in-le-marais-paris.htm
The video is in French, so here is a brief translation:
"We, the restaurant's owners, we get up early to go the market to pick up fresh products for you. And when we get lazy we just buy frozen food and tell you it's the dish of the day…
With an old roasted chicken we make a wonderful chicken curry…
We love the client who at 100 euros thinks paté is foie gras, pays in cash and says "keep the change"…
We hate the inspectors, especially the one from the tax office. We pray for him not to come. The one who inspects for hygiene we hope is blind. There is just one inspector we want him to come – he is the one from Michelin….
Even if your French is not perfect you'll get it. Do not miss the Christophe Moulin show. Thankfully we do eat very well at the Christophe Moulin restaurant and he often features ratatouille à la carte."
Enjoy your own dining experiences and tell us where you've found the best ratatouille in Paris!
Michael Moore's "Sicko" September 5
If you've indulged in too much eating and drinking, even before you see a doctor, be sure to see "SICKO" by Michael Moore on all French screens starting September 5.
The French health system is shown as a model for the rest of the world. It is true that the French system is classified as number one for providing good care and almost free services for all French and European residents. A visit to a doctor in France costs 22€ and the insurance system pays about 21€ – so you are only out of pocket 1€. We wish, as does American Michael Moore (the U.S. ranked a dismal 38th in the classification) that other countries would have such a good health care system. But naturally the French complain about it as they complain about most things even if they are close to perfection – the French never seem to be satisfied.
To see a preview of the movie visit: http://www.michaelmoore.com/sicko/trailer/
---
EVENTS NOT TO MISS
Rugby Men in le Marais
In September you'll definitely have a rugby overdose, as the Rugby World Cup 2007 is being played in Paris. This huge event will be covered by all media and the hotels are filling up fast. We still have some last minute vacancies in certain hotels and apartments, but write to us quickly with your dates before they're all booked.
Check our hotel selection they are the top 20 hotels in le Marais…
http://www.parismarais.com/3-star-hotels-in-le-marais-paris.htm
You know le Marais has plenty of gay bars with rugby men look-alikes, but you certainly don't want to miss the real thing if you can still get tickets: http://www.rugbyworldcup.com/
If you can't get a ticket, you can always buy the French rugby men calendar online… and dream of big muscles every day of the year.
See: http://www.amazon.com/Locker-Room-Nudes-Dieux-Stade/dp/0789313073
More sexy men to check out next month are the Paris Horse Guards, performing their annual show at their Marais headquarters on October 7 and 8.
See last year's report:
http://www.parismarais.com/garde-republicaine.htm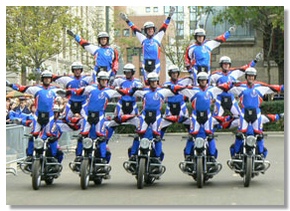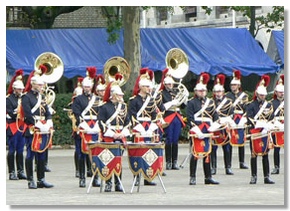 This is one of the most incredible shows you can see in central Paris. For two days enjoy beautiful horses in imperial costumes riding to orchestra music, and an extravagant motorbike show featuring 20 guys stacked in a pyramid driven by four bikes! Don't try this at home, but come out to see the show, and maybe take home a souvenir t-shirt or key ring.
Heritage days in le Marais
On September 15 and 16, all of the fantastic mansions and museums in le Marais open their doors to the public for free the entire weekend. You can discover many great sites that are normally closed to the public. This year the event focuses on professions: men and women working to preserve cultural property.
Begin your day with the most exquisite of all Marais museums, Carnavalet, former house of writer Madame de Sévigné, friend of King Louis XIV who lived in this fabulous place for most of her life.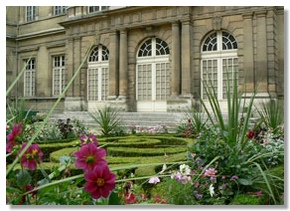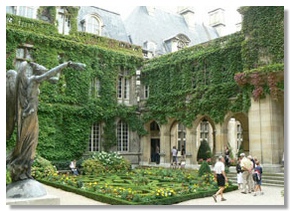 Barbie Marais! No joke...
Barbie gets around, we all know that, but we did not know that she was showing her best dresses in le Marais! Of course, she does not have a dress with the fleurs de lys (at least, not yet) but do not miss the Barbie Expo at Musée de la Poupée.
Check out: http://www.museedelapoupeeparis.com/tempo/tempoen.html
---
BACK TO THE CLUBS
Les Bains Douche
Les Bains Douche restaurant has re-opened – be sure to check it out!
You can subscribe to the Bains Douches newsletter to get invitations to the many special events and previews they offer at their night club:
http://www.lesbainsdouches.net/
Open Café
Where can you go to remember the good old seventies? Open Café! Every Tuesday night is royal disco and glitter night. Never heard of Amanda Lear, Patrick Juvet or Boney M? Well, get out in the middle of the week and go to Open Café… You won't find more fun in le Marais
17 rue des Archives 75004 Paris - Tel. : 01 42 72 26 18 - http://www.opencafe.fr
Raidd Bar
Every Tuesday the extravagant Tonia will welcome you in the fabulous and sexy atmosphere at Raidd Bar. http://www.raiddbar.com/
CUD
A new and friendly place to go out in le Marais, located on rue des Haudriettes. A no attitude place where everybody is welcome, straight, gay or whatever you like… affordable drinks, two bars and superb vaulted cellars make for a great ambiance, not to mention the very sociable staff.
http://www.cud-bar.com/
Scarron Club
Scarron Club has reopened after taking a week of holidays in August. http://www.lescarron.com/
See the video we filmed with our TV partner, Paris Cap:
http://www.parismarais.com/nightlife-in-le-marais.htm
Techno Parade
On Saturday, September 15, if you prefer to go clubbing during the day in the open air on Paris streets, this is the day for you! The Techno Parade dances through the city streets, bringing thousands to their feet for a spectacular party. If you are staying in le Marais, don't worry – the noise will not affect you at your hotel or flat as the festivities take place on the big boulevards outside the Marais district. http://www.technoparade.fr/
---
LUXURY HOTELS
Villa Mazarin
Empire style is back in Fashion and Villa Mazarin got it right by choosing this classic chic style to furnish its rooms.
Le Bourg Tibourg
A very different style we really adore. Designed by Jacques Garcia and run by Mrs. Karen Costes, Le Bourg Tibourg is one of the most delightful boutique hotels in le Marais, decorated in gothic style, so you can enjoy castle-like ambiance in the very heart of le Marais.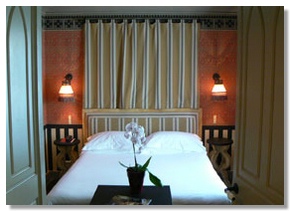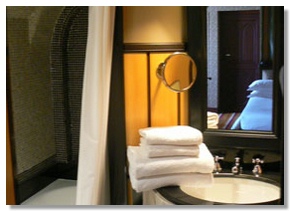 The Marais Guesthouse
If you can't afford Versailles (who can?), but like Louis XIV style and would enjoy a trip through time, you must stay at the Marais Guesthouse. It's a guesthouse with only 4 bedrooms – it may be small but it's big on style, and is really the crème de la crème in decoration, better than many of the most upscale 5 star palaces.
For the price of one ticket to the Rugby World Cup, you can travel back to the 17th century for a few days! Don't wait…book your stay now!
For all these 4 star category places, book direct with the hotel to get the best rooms:
http://www.parismarais.com/4-star-hotels-in-le-marais-paris.htm
---
HOLIDAY APARTMENTS
Looking for somewhere unique to stay for your next French holiday? How about a duplex with a glass stairwell? Or a loft for 6 with a private swimming pool hidden in a 16th century vaulted cellar? Perhaps you'd prefer a suite dating back to 1612 with today's most modern comforts?

Parismarais selects only the best of the best in each category, just for you. You know that when you rent a flat with the owners and companies we select, you'll be welcomed like a friend, benefit from great service and enjoy exceptional places.
---
TIPS ON TRAVELING TO LE MARAIS
As always, September and October are the busiest months of the year in Paris. The entire city is packed and completely booked at full price. Every day we receive requests from clients who want to book our hotels or apartments at a discount because they think it is low season. When you're planning your Paris holiday, keep in mind that the only two low season months in Paris are August and January.
It has become common practice to think that booking last minute means last minute deals. This is true for many destinations, but not for Paris, especially in the most popular districts such as le Marais. If you wait until the last minute, you may have to pay a higher price as the hotels know that they can fill their rooms and someone is always willing to pay top dollar, er, euro. The only way you may be able to get a discount is by bargaining after 7 p.m., but this can be risky and time consuming, and you may not get the best room.
The hotels recommended by Parismarais.com are the most charming, with rooms decorated in unique styles, and the nicest ones go first at full price. These are not made available to the tour operators or reservation centers, but are kept for the direct clients of each hotel – clients like us. That's why when you book your hotel room through Parismarais.com, you'll always get the best selection as we connect you directly with the hotel of your choice.
Book now for November and December! October is also high season and a very popular month – and already it's almost full…
---
NEWS FROM THE RIVIERA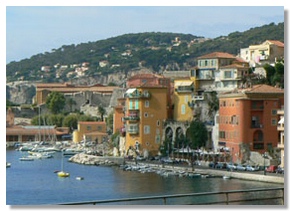 Learn to really speak French!
And in Gorgeous Surroundings
If you're looking for an exciting experience, both human and intellectual, look no further. Head south to one of the gems of the French Riviera, the picturesque fishing village of Villefranche-sur-Mer, between Nice and Monte Carlo. There sits, overlooking one of the Mediterranean's most beautiful bays, the world renowned Institut de Français.
Since 1969, this language school has been offering with unwavering success, a unique French immersion program of 8-1/2 hours a day for 2 to 4 weeks. Adults have been coming from all over the world with a common motivation: to learn to speak French in the shortest time possible and have fun doing it.

What is noteworthy is the incredible mix of people of all nationalities and professions who gather at the Institut every month to submit stoutheartedly to the challenge. One month, you could be sitting in an audio-visual classroom with a Norwegian petroleum engineer, a U.S. judge, a Ghanaian doctor, a Russian art dealer, a Swiss salesman and ... Australia's former prime minister. Another month, having lunch with an Irish computer consultant, a Japanese cook, an Estonian translator, a German psychiatrist, a Brazilian pensioner and passing a delicious fish soup to the Duchess of Gloucester!

Still another month, during a linguistic guessing game held in a sumptuous living room, you could be putting questions to an Austrian lawyer, a New Zealand diplomat, a Chinese engineer, a Jamaican air hostess, a U.S. housewife, a Finnish secretary or, at a particular moment, be guessing the fictitious profession of ... none other than the Queen of Norway (yes, it happened ... twice)!
Added to that, the evening outings (with teachers) to a theater, an opera or a restaurant enjoyed in such interesting and varied company, these are just the normal happenings taking place every month at the Institut de Français on the exciting Côte d'Azur.
Read more and book your class:
http://www.institutdefrancais.com/

Luxury Relais & Château Resort to stay on the French Riviera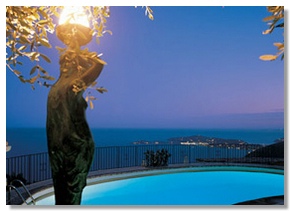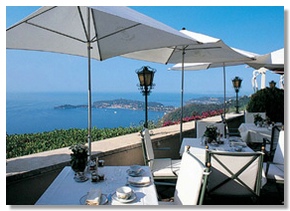 Discover the most beautiful resort you could ever find on the Cote d'Azur...
Le Château de la Chevre d'Or provides guests with a timeless experience in one of its rooms, suites or private apartments. You can choose from one of three restaurants, including a gastronomic dining experience under the management of Chef Philippe Labbé. The resort offers a private swimming pool, jacuzzi and excellent valet service, plus access to a private golf course and Villefranche Sur Mer Coast restaurant. Each part of the village is a discovery and enchantment for the senses. You can easily visit all the Riviera hot spots by request, including Monte Carlo, Cap Ferrat, Beaulieu and Nice. A luxurious, relaxed and informal atmosphere and outstanding location make this one of the best places on the Mediterranean coast.

Rooms & Suites from 270€ to 2 550€
31 rooms, apartment or Suites including one Presidential Suite
Gastronomic Restaurant 2 stars Michelin Guide - Terrace Restaurant
Grill Restaurant, Le Grill du Château
Air Conditioning and Internet access
Reception and Seminar Rooms for up to 21 guests.

Check online : http://www.chevredor.com
---
Parismarais Newsletter
Parismarais Newsletter, September 2007 issue
Thanks for their contribution: Lynda Sydney, Shelley Benton for RivieraExperience.com, Monaco Tourist Office and Grimaldi Forum team.
http://www.parismarais.com
mailto:info@parismarais.com
To Subscribe:
http://www.parismarais.com/parismarais-newsletter.htm
To Cancel Your Subscription:
http://www.parismarais.com/unsubscribe.htm
Copyright 2007, parismarais.com