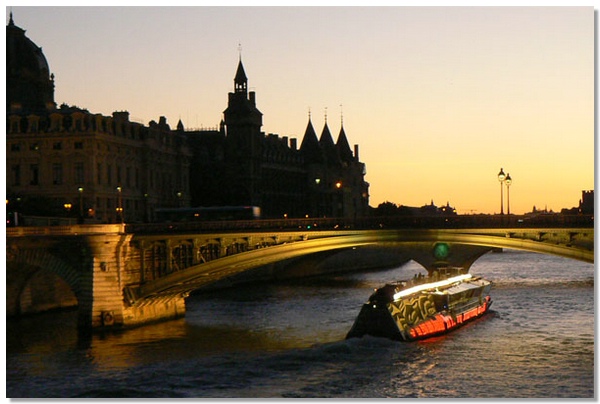 Paris' banks at 10 p.m August, back from Paris' beach.
Parismarais Newsletter
Issue 45, August 2008
http://www.parismarais.com
---
ENJOY 4-STAR PARIS HOTELS FOR THE PRICE OF A 2-STAR IN AUGUST
Fabulous PARIS hotels up to 60 % off ! BOOK NOW
Luxury Paris Hotels :http://www.parismarais.com/hotels.php?zone=Paris
---
PARIS BEACH OR STAR ACADEMY?
Bonjour Parismarais readers,
Welcome to low season in Paris. You may be able to save a couple of dollars on flights or trains, and you certainly don't want to miss out on all that is happening in Paris and le Marais in August. This month, you can enjoy hotels stays at up to 60% off, designer shopping at up to 70% off, plus sandy beaches and palm trees instead of cars and scooters on the river Seine motorways. Even the Parisians are happier and smiling more than ever…or at least they are relaxing and not complaining about anything except the lack of foreign visitors this August. The Americans, our number one visitors, are definitely less numerous, thanks to Mr. Bush for keeping the U.S. dollar so low in value. But this year the Russians, British, Italians and the rest of the world are coming here, and Paris remains the most visited city on the planet.
Paris Plage (or Paris Beach) opened two weeks ago, and thousands of people are taking pleasure in all the activities on the banks of the Seine. No wonder – it just keeps getting better and better! This year, everyone is enjoying the many concerts and open air fitness systems. Despite what many travel guides say, Paris has plenty to offer in August. (You can trust the real Paris insider guides like Infoparis.com, Parismarais.com, ParlerParis.com, Paris-Update.com, Paris-gay.com, and France Guide.com…these are the good ones, written by Paris residents).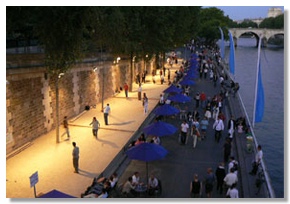 There is something really special happening just down the street from me on rue Charlot. The number one French TV program, Star Academy, is setting up its offices and new filming location in a beautiful hotel particulier at 12 rue Charlot, right beside one of my favorite restaurants, F & B. This is definitely a scoop – as THE specialist on le Marais, I received many calls from journalists who wanted to find out more about the new location of France's favorite TV program. I was quite honored to be considered "Mister Marais," as they all expected me to tell them everything. But of course, I would not…
Rue Charlot is already famous for its chic boutiques and beautiful mansions including the one where I live, but now it is going to be THE address in le Marais. Some local residents are complaining that the street will soon be invaded by paparazzi and journalists trying to meet the new stars of French TV. There are sure to be thousands of teenagers and hysterical screaming girls hanging around the area, trying to track down the newest singer who will be top of the pops. This is not my cup of tea, so between "Paris bitches" and "Paris beaches" I will definitely choose the latter!
You can discover more about rue Charlot, rue de Poitou and rue de Bretagne by checking out our page dedicated to what some call "le haut Marais."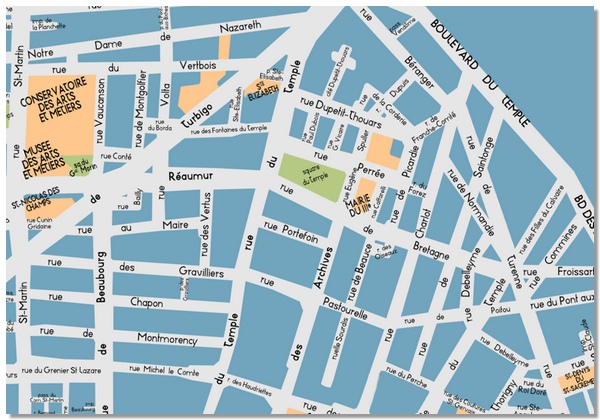 There is so much to discover in le Marais…so instead of watching TV, get out and check out all we have to offer. Here are some ideas:
Last minute hotel deals in August

Great value restaurants with terraces

Air conditioned holiday rentals at bargain prices

Paris' best ice cream finds

5 French slang words you must know to be bitchy at the beach

Discover Europe with Parismarais.com: Berlin 4-star hotels at 2-star prices for your summer weekends



Enjoy low season and the lowest prices you'll ever find in Paris!
(And beware of the Parisian bitches – the French versions of Joan Collins are lurking at every street corner!)

Pascal Fonquernie

Editor, Parismarais.com
P.S. Another word to be bitchy myself: boycott the Olympics in China, and come to France instead. Here it is a national sport to be bitchy and complain, no need to wait for Beijing results. France will be winning the gold medal in at least three sports: bitching, protesting and loving… c'est la vie, c'est la France, but we're proud of it!
---
HOTEL DEALS IN SUMMERTIME
The high value of the euro may not be helping the tourist industry in the Eurozone, and that's why many hotels, rental companies and private owners in le Marais are offering great deals you won't believe. Here is our selection:
Villa Mazarin ****
Enjoy four nights for the price of three in July and August.
http://www.parismarais.com/4-star-hotels-paris-marais.htm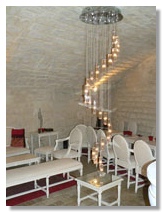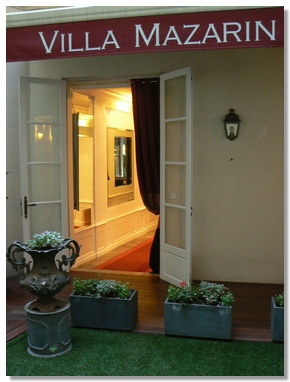 Le Bourg Tibourg ****
This fabulous boutique hotel with a neo-gothic style designed by Jacques Garcia and managed by Mrs. Karen Costes is a haven of luxury in the center of le Marais. This hotel is so successful it never offers deals…until now! Ask for their special offer in August – and tell them Parismarais.com sent you!
http://www.parismarais.com/4-star-hotels-paris-marais.htm
Hotel Duo ****
Situated halfway between Notre Dame Cathedral and the Georges Pompidou Center, the Hotel Duo is now completely renovated and is being promoted in our 4 "fleur de lys" category, as it definitely deserves. At Hotel Duo, architectural décor, colors, space and materials merge in elegance and coziness with a warm modern theme.
The lobby and lounge bar is the coolest place in le Marais to relax after work.
Receive special rates on request in August with Parismarais.com, starting at 130€.
http://www.parismarais.com/4-star-hotels-paris-marais.htm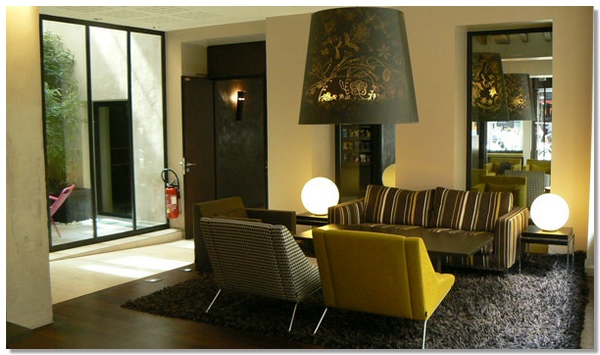 Hotel Molay ***
Welcome to a 400 year old home, completely renovated in 2004. Hôtel Jacques de Molay, located on rue des Archives just a short walk from the Archives Museum, is an experience in its own right. Enjoy a friendly and warm atmosphere in a medieval inspired décor, tempered with Provençal styling. Fatia Langlois, the adorable manager, will make you feel right at home. The real plus of this hotel is its cozy, fully air conditioned fitness club.
From August 1 to 31: Single 80€, Double 110€
http://www.parismarais.com/3-star-hotels-in-le-marais-paris.htm
Hotel des Archives ***
At Hotel des Archives, every room is decorated with contemporary furniture and natural colors – beautiful and elegant. Each floor has been harmoniously designed with a varied palette ranging from caramel and anise green to orange and red. Soft lighting gives the lobby and rooms a calm and cozy atmosphere. We especially love the two penthouse suites on the top floor. All rooms are equipped with cable TV, WiFi, high speed Internet, a direct telephone line, individual safe and air conditioning.
Special from August 1 to 31
Standard room: 130€
Family room, ideal for a couple and two kids: 180€
Suite: 230€, breakfast included
http://www.parismarais.com/3-star-hotels-in-le-marais-paris.htm
New Hotel des Chevaliers ***
Fabulous and beautifully designed rooms next to Place des Vosges.
The hotel has been completely redesigned in 2008 to please both the ones who love modern comfort and those in search of authenticity and antique furnishing. All bathroom have fabulous shower cabins or bathtub and creative settings, just to relax the way you want. You are just next to the best shopping area rue des Francs Bourgeois, next to the old jewish quarter and a few minutes walk to the gay bars and fabulous restaurants. Cable tv and vireless adsl connection in every room.
http://www.parismarais.com/3-star-hotels-in-le-marais-paris.htm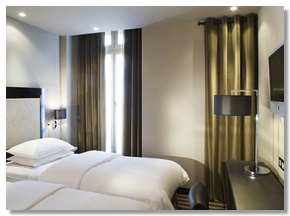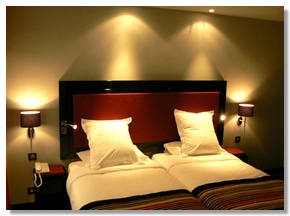 ---
FAVORITE RESTAURANTS WITH A TERRACE
Do you love opera and air conditioned restaurants? Enjoy the first floor terrace with a view on the river Seine…and discover their new restaurant in London.
Eat Out(side) at le Bel Canto
For those with an appreciation of southern French cooking with a touch of Italian, and who love opera music, Bel Canto brings you a unique dining experience. Enjoy your meal while listening to the music of such classical composers as Verdi, Rossini, Mozart, and Puccini, performed by the talented young opera singers from the conservatory of the Paris Opera.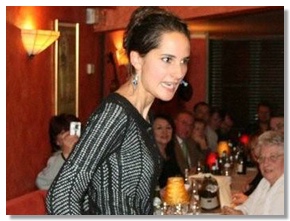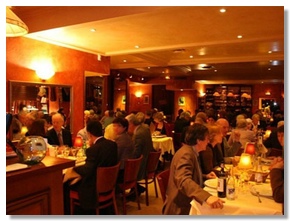 Bel Canto is located along the Seine near the Hotel de Ville, with two-level dining areas decorated with ochre walls and diffused lighting, as well as a beautiful terrace overlooking Notre Dame and the Ile Saint Louis. It is the perfect place for a special evening with small or large groups. Dinner with performance is only 75€.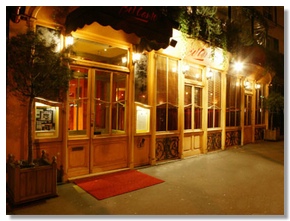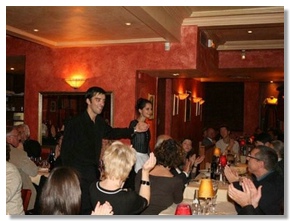 72, quai de l'Hôtel de Ville, 75004 Paris
Tel: 01 42 78 30 18
Fax: 01 48 78 30 28
Métro: Hotel de Ville, Pont Marie
Car Park Hotel de Ville or Pont Marie nearby
www.lebelcanto.com
infos@lebelcanto.com
---
BEST LOCATION APARTMENT RENTALS THIS SUMMER
Looking for somewhere unique to stay for your next holiday? Parismarais selects only the best of the best apartments in each category. You can rest assured that when you rent a flat with the owners and companies we select, you'll be welcomed like a friend, benefit from great service and enjoy exceptional accommodations.
Great summer DEALS until August 30, depending on availability:

Or BOOK 5 NIGHTS AND STAY ONE WEEK FOR THE SAME PRICE
And if you travel with friends: book one studio and get another studio at half price!

This special promotion includes the following flats: FLORENTIN, MEDIEVAL, NAPOLEON, ATTIC, SEVIGNE, ART DECO
http://www.parismarais.com/visit-our-flats.htm
---
ADVERTISE AND SELL ANYTHING YOU WANT
AT PARISMARAIS.COM
Did you know that Parismarais.com is a great marketplace to make new contacts and to buy and sell practically anything you can imagine? Post a small ad online for only a couple of euros and have it promoted on 20 other Anglophone web sites. Great isn't it? Start advertising now – it's fast and easy!
http://www.parismarais.com/buy-and-sell-your-goods.htm
---
I SCREAM FOR ICE CREAMS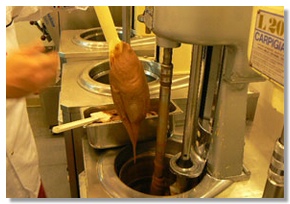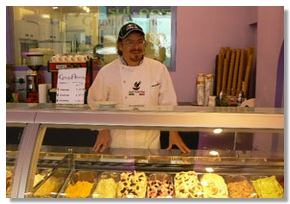 There is still Bertillon, the famous institution on Ile Saint Louis for ice cream , but now there is only one ice cream maker we all scream for… it's Alberto. If you don't want to line up for 30 minutes just for a scoop, why not try something new and tasty …

Discover Gelati d'Alberto! Homemade in le Marais, this is the perfect high-quality treat on a hot day. Try the exquisite rose petal flavor, Green Tea and Lime, Red Oranges, or blackberry … you'll think you're in heaven!
2 scoops: 3€, 3 scoops: 4€, 4 scoops: 5€, and to take home by litre at 16 € only.
Gelati d'Alberto
12 rue des Lombards
75004 Paris
Tel 01 77 11 44 55
---
REFRESH UNDER THE SHOWER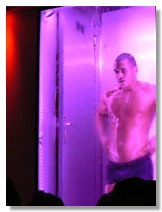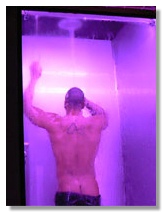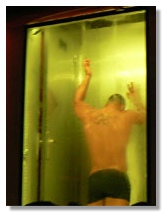 Raidd Bar is unique for its style, ambiance and crowd. Each day, from 5 p.m. on, it is the most friendly open air terrace you'll find in le Marais, with all drinks at happy hour prices. How about treating yourself to a glass of champagne...and getting a second glass for free! The bartenders are probably the sexiest in Paris -- they have dream bodies and great attitudes...a winning combination! Starting at 11 p.m. there is lots of action, including shows under the shower -- everyone is welcome to watch and dream. You can even bring your girlfriends if they dare to pass through the doors. Downstairs in the lounge bar the atmosphere is more cosy with its red velvet decor and comfy sofas, the perfect place to chat with your special man. In all of Paris, there is truly nothing quite like Raidd.
Happy-hour on all drinks, even champagne, from 5 to 9 p.m
Raidd Bar
23 rue du Temple - 75004 Paris
www.raiddbar.com
---
5 SLANG WORDS YOU MUST LEARN TO BE BITCHY AT THE BEACH
"Tu t'étales!" – You are taking too much room on my sand!
"La blondasse" – Blonde version of the brainless girl
"La morue" – The cod fish (i.e. it stinks) and is used for old prostitutes or girls who have a bad vocabulary and speak like fish sellers in the market.
"Le thon" – The tuna fish, used for a boy who is ugly and has no taste for dressing
"Tu as vu le boudin?" – Have you seen this sausage?" Boys talking about an overweight girl.
Learn French with one word per day. Discover this great daily blog:
French Word-a-Day: http://french-word-a-day.typepad.com/
---
DISCOVER EUROPE WITH PARISMARAIS.COM
BERLIN: FREE, CHEAP AND WORTH A VISIT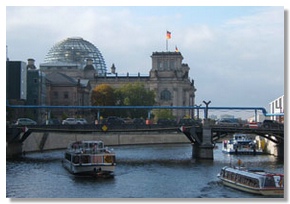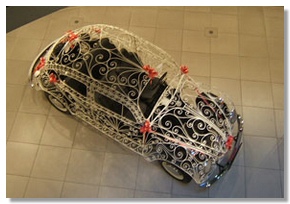 Berlin is a city dedicated to freedom, just like Paris. Not so chic, not so fancy, but worth visiting after you've visited Paris.
Here are prices on everyday items we noticed in Berlin, worth comparing when traveling to the city:
Delicious fresh blackberries from the open air market in Schoneberg area: 1.20€
Single fare metro ticket: 1.50€ ... about the same price as in Paris
Bottle of Berliner Weisse, Berlin local draft white beer: 2€ only
Soft drink in a pub or bar: 1.50 to 2.50€
Three meals at lunch at the top restaurant of Ka De We, Berlin Version of BHV or Galeries Lafayette: 15€
Fabulous 4-star hotel: from 90€ when booking online via Parismarais.com
Average 100 square meter apartment in Kreuzberg central area with view on the Spree, from 150,000€
Berlin is certainly cheap…but it's not Paris. And it is probably the only city in the world where you'll see people sunbathing nude in the parks – this is completely normal there. You would not imagine this in Paris or New York, although London has a men's pound in Hampstead Heath where naked swimming is permitted…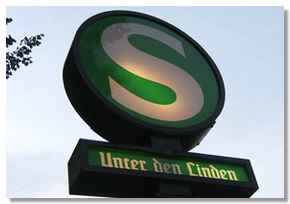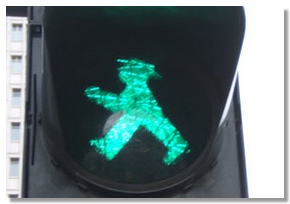 A good friend was telling me with a big smile: "You see, the difference between Paris and Berlin is that in Paris you have policemen in the parks to make sure prostitutes do not work there or harass the people resting in the park. In Berlin we have policemen in the parks to make sure the prostitutes are not disturbed and can do their job in peace J…."
Surprising how far the concept of liberty can go…
---
WHAT'S UP NEXT IN LE MARAIS?
Our newsletter is available in English, only once a month, but we have so much to tell you it just keeps getting longer and longer! You don't have to wait for the next one to check out what's new in le Marais.
Almost every day we'll add a new report or article about le Marais and Paris, plus many tips about real estate, travel and entertainment. These articles will be available in English, French, Italian, Dutch, German, Swedish, Danish, Spanish and Russian. We are building strong relationships with many international media agencies to promote le Marais and we'll publish some of their articles in our blog. If you want to write about le Marais, send us your comments about hotels, restaurants, shops and more in Paris. If we publish it, we'll be happy to add you to our list of contributors and writers.
http://www.parismarais.fr/blog
---
Don't Miss PARISMARAIS NEWSLETTER AND SPECIAL OFFERS
AOL blocks many major European ISPs, so we cannot guarantee that our mail to AOL addresses will arrive. Please use another email provider or "White List" our email address or add "info@parismarais.com" and to your contact list.
Parismarais Newsletter, August 2008 issue
http://www.parismarais.com
mailto:info@parismarais.com
To Subscribe:
http://www.parismarais.com/parismarais-newsletter.htm
To Cancel Your Subscription:
http://www.parismarais.com/unsubscribe.htm
PARISMARAIS NEWSLETTER AUGUST 2008
Special thanks to all our contributors and media partners all over the world.
http://www.parismarais.com/worldwide-links.htm
http://www.parismarais.com/gay-links.htm
Should you wish to promote us and create profitable reciprocal links with us to your web site, please write to advertising@parismarais.com.

---

Copyright 2008, parismarais.com