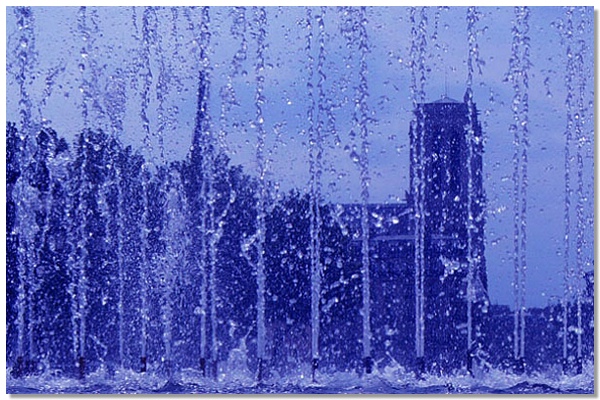 View of Notre Dame through the Fountains at Hôtel de Ville © parismarais.com
CELEBRATING DIVERSITY AND CULTURE IN PARIS.
Parismarais Newsletter
Issue 41, June 2008
http://www.parismarais.com
---
STAY IN FABULOUS HOTELS IN EUROPE
When planning your trip to Paris, why not extend your stay by visiting other fabulous French and European cities? After a week in Paris, you may want to consider the prestigious resorts we have selected for you in the Loire Valley, the French Riviera and Monaco, as well as London, Berlin, Vienna, Prague, Rome, Venice, Florence...

Make your stay in Europe your most memorable ever!

Book online now: http://www.parismarais.com/hotels-europe.htm
---
June is the busiest month in Paris with many cultural events for you to enjoy! We only have room to list a couple of them here, so we'll tell you about our favorites – you won't want to miss them.
This month, Parisians will be practically living outside with all of the street events and open air festivals. There are few cities in the world that can compete with the diversity of cultural and social events organized by the city or private planners. From the music festival to the Paris Gay Pride Parade, the streets in le Marais streets will be hopping, offering you tons of memorable activities to enjoy.
To make the most of your stay in Paris, we have selected some great deals for you, in hotels, restaurants, clubs and more. We encourage you to check out the addresses we have listed throughout the newsletter.
Here's what you'll find in this issue:
Hotel deals for July and August 2008
Discover 20 fabulous new selected 4 star hotels in central Paris
New Restaurants
Explore the most unique department store in le Marais: BHV
Fête de la Musique Festival
Discover la Vie de Château in the Loire Valley
Paris Gay Pride
Grace Kelly Expo in le Marais
The weather and events are heating up!
We invite you to enjoy summertime in le Marais.

Pascal Fonquernie

Editor, Parismarais.com
---
HOTEL DEALS IN SUMMERTIME
The high value of the Euro is not really helping the tourist industry in the Eurozone. That's why many hotels in le Marais are offering great deals you won't believe!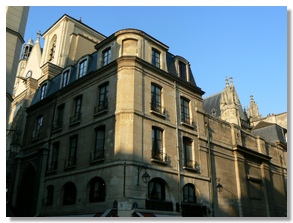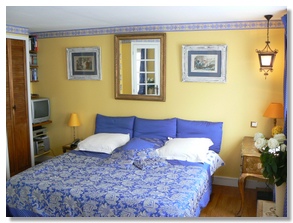 Here is our selection. For each hotel, check out the special summer rate on the right side of their presentation page.
3 star category: http://www.parismarais.com/3-star-hotels-in-le-marais-paris.htm
4 star category: http://www.parismarais.com/4-star-hotels-paris-marais.htm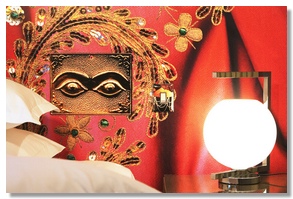 DISCOVER 20 FABULOUS NEW 4 STAR HOTELS AROUND THE MARAIS DISTRICT
There are very few luxury hotels in the Marais district, and they are often fully booked because they are among the most popular with visitors to Paris! You'll want to book well in advance, unless you are planning your trip in August, the low season in Paris.
To make sure you find the best hotels at the best rates, we have selected 20 fabulous luxury hotels in central Paris, just for you. Most are located close to the Marais district, and less than 15 minutes from the historical center of Paris.
Book your hotel online at the best possible rates with Parismarais.com, and you will deal directly with the hotel reception. You'll be guaranteed the best rate depending on your dates. Book now…
http://www.parismarais.com/hotels.php?zone=Paris
---
FAVORITE RESTAURANTS
After a complete renovation at the end of 2007, Le Pamphlet welcomes you with a fresh market menu that offers unbeatable prices – enjoy an appetizer, main dish and dessert for just 35€. You'll be won over by the surprises, amuses bouches, and the mignardises.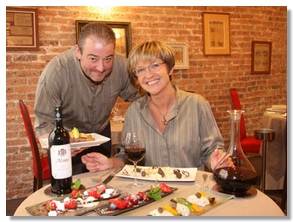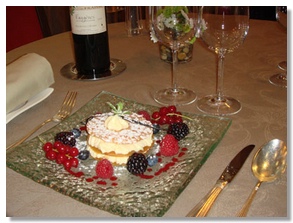 The Pamphlet's menu changes weekly, but the classics are a constant. Start with a Camembert salad with smoked anchovy filets or shredded crab in an asparagus and citron vinaigrette followed by chopped duck breast topped with a fried egg, green beans and new potatoes. Or perhaps a Salers filet of beef prepared a la Rossini with pomme grenaille and mushrooms. Finish off with a red-fruit millefeuille.
To discover the best menu on offer at Le Pamphlet, opt for the surprise dégustation at 65€ for the entire table, a gastronomic journey though regional French cooking revisited by chef Alain Carrère.
The wines will enchant you as well. Try Chardonnay du Languedoc at 28€, Chablis 2005 at 45€, Crozes-Hermitage 2006 at 40€, Saint-Estèphe Château de Pez 2003 at 85€. Start your perfect meal with a glass of Roederer Rosé Champagne at only15€.
Le Pamphlet
38, rue Debelleyme, 75003 Paris
Tel: 01 42 72 39 24
Métro: Filles du Calvaire, République
---
DON'T SAY YUMMM, SAY MIAM!
When food is delicious the French say "Miam." That's why one of the top gastronomic magazines is also called Miam. Published in French and English, Le Miam Magazine is available for free at most wine shops and gastronomic restaurants in Paris, and is probably one of the most reliable guides to these top establishments. To discover what Miam has selected for you in le Marais, visit: http://www.lemiam.fr/index-anglais.htm
---
KEEP FIT WITH POWER PLATE SESSIONS
After good dining and drinking, you may feel a bit guilty and in need of a workout. To keep fit, head over to rue des Archives where you'll discover a space entirely dedicated to well-being, that also offers skincare specially tailored to men's needs. Various types of facials, body treatments such as exfoliation, seaweed or mud wraps and hot stone massage, pulsed light hair removal, and the newest generation of body sculpting: Power Plate.
Special Deal in June: Receive 20% more for the same price when you book a Power Plate session! http://www.ilfaitbeau.fr/
---
SHOPPING AND ART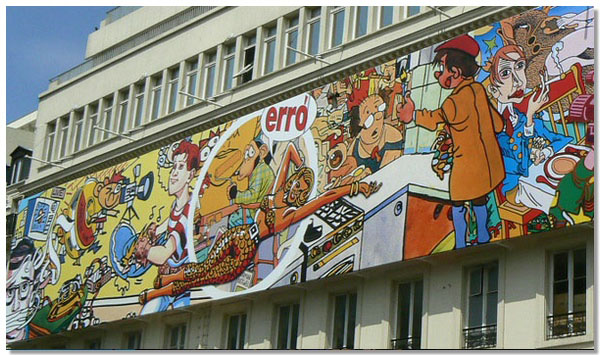 The BHV, Bazaar de l'Hôtel de Ville, part of the Galeries Lafayette Group, is the unique department store located in le Marais, but surprisingly it is not well-known. During my career in the tourist industry, I've never met a foreigner who knew about the BHV – crazy, isn't it? Even more ridiculous is that the Marais hotels we work with send their clients to all Paris department stores except BHV.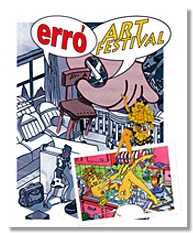 Well, we think it's about time to promote BHV, one of our favorite stores.
BHV faces the Hôtel de Ville Plaza, and has great restaurants on its top floors. Not only do the restaurants offer a fabulous view of Paris, you can also get lunch for less than 15 euros.
Shopping for home decoration and design at BHV is truly an experience. For the first time, BHV is promoting Erro, a great pop art artist. Erro is featured in an expo on the building's roof, and has produced a gigantic 180 square meter painting that can be seen on the side of the building that faces the main street, rue de Rivoli. The fun thing is that after the expo, small parts of this work of art will be sold by auction.
Be sure to shop at BHV, the number one department store in le Marais…especially in July when the sales are on and you can get great bargains at 30% to 50% off!
http://www.bhv.fr/Infos_BHV.4.0.html
www.bhv.fr
---
EVENTS NOT TO MISS
FETE DE LA MUSIQUE
On June 21, the streets of Paris will be filled with the sounds of music. This day of musical celebration was created by Jack Lang, the French Minister of Culture under François Mitterand's presidency. It is now a world event, but special in Paris and is very exclusive in le Marais, where many of the beautiful hôtels particuliers and mansions open their gardens for classical music concerts.
Find out more about locations and times at www.fetedelamusique.culture.fr.
I plan to be enjoying the music all day long, from morning to midnight. Here's a tip: buy Le Parisien newspaper that day for a special edition that will list where to go and what to see in each district.
FESTIVAL DES SOIRS D'ETE AT PARIS DISTRICT 3 CITY HALL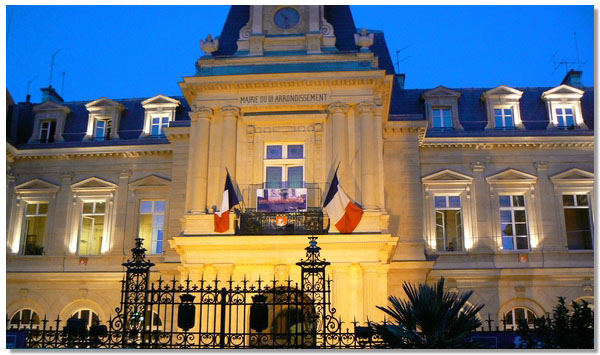 Thanks to Mr. Pierre Aidenbaum, our local Mayor who has been newly re-elected for the third time, this festival brings free culture and entertainment to all residents and tourists during June and July. Every night, enjoy a new show or film in the open air courtyard facing the Temple Garden, at the spot where 200 years ago the Temple Tower Prison stood, Queen Marie Antoinette's last residence. It is now a peaceful place where you won't lose your head, and is definitely one of the safest places in the world.
Check out the program details on the Paris district 3 web site:
http://www.mairie3.paris.fr/mairie3/jsp/site/Portal.jsp?article_id=11928&portlet_id=1246
"THE GRACE KELLY YEARS" at Paris City Hall
After a successful exhibition in Monaco last year, Paris City Hall now hosts the international-scale show in homage to the undeniably beautiful, charming and alluring actress Grace Patricia Kelly, who warmed the hearts of Prince Rainier, Monaco and the world. Organized in close collaboration with the Prince's Palace, the creative exhibition retraces all periods and facets of her life, from Hollywood star, to Princess of Monaco and mother. Featuring items from the Palace that have never before been displayed, the exhibition provides a glimpse of the Principality that adopted and loved her from the moment she set foot on its rock in 1956. If you weren't already in love with Princess Grace, you surely will be. If you don't know what a "Kelly Bag" is, you surely will. And if you have ever dreamed of a life of ultimate luxury, this is it, personified. Wouldn't we all want to be Grace Kelly?
Hôtel de Ville - Salle Saint Jean
From June 10 to August 16, from 10 a.m. to 7 p.m.
Free Entrance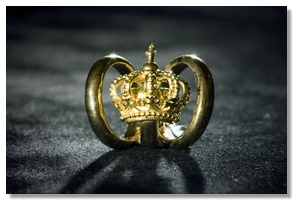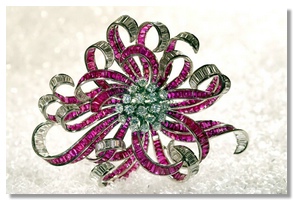 A word from SAS Prince Albert II about this exhibition:


« Je remercie Monsieur le Maire, Monsieur Bertrand Delanoë, d'accueillir dans la salle Saint-Jean cette exposition-évènement durant cet été, donnant ainsi aux Parisiens et touristes l'occasion de mieux connaître la Princesse Grace. Cette exposition, qui a déjà attiré 135 000 visiteurs l'été dernier au Grimaldi Forum Monaco, présente pour la première fois des effets et objets personnels qui rappellent à mes soeurs et moi des souvenirs heureux partagés avec notre mère. J'ai tenu, avec les Princesses, à veiller à ce que le choix des pièces présentées soit le témoignage fidèle de la personnalité et du rayonnement de la Princesse Grace. Je souhaite qu'à travers cet hommage qui me remplit de fierté, les visiteurs découvrent tout ce qui faisait la richesse de sa personnalité. Au-delà de l'image mythique se dissimulait une sensibilité des plus belles, un regard de mère aimante et un très grand sens de l'esthétisme. »
Read more in French on Paris.fr
PORGY AND BESS AT THE OPERA COMIQUE
Georges Gershwin's great opera is not often shown in Paris, so don't miss it! This fabulous new production with the Atlanta Opera Chorus is directed by Wayne Marshall. It stars opera singer Bonita Hyman who is, in fact, staying in le Marais in one of the holiday apartments we have recommended to her.
The show is on until June 20, and there are very few seats still available.
Book online at
www.opera-comique.com
EPHEMERAL GARDEN PLACE AT L'HOTEL DE VILLE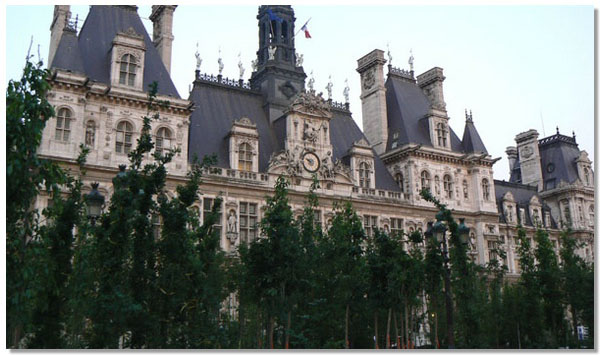 From June 13 to July 14, the main plaza of the City Hall will be converted to a fantastic designer garden. The entire setting is amazing and changes the look of the whole Hôtel de Ville.
Read more on Paris.fr
NUIT DU FEU WITH THE MOULIN ROUGE GIRLS
AND PARIS FIRE BRIGADE SPORT TEAM
On June 27 at Paris Congress Hall, comes an event in le Marais that is unique in France and probably in the entire world! Featuring the Moulin Rouge girls and Paris Fire Brigade guys, it's hot, sexy and amazing.

The full price of your ticket will go to a foundation to help the children and families of Paris firefighters who have died in the line of duty. This evening is for a worthy charity…and is also a pleasure for the eyes.

Go online to download the hot video from last year's show:
http://www.pompiersparis.fr/ndf/ndf1.htm

To access the Paris Congress Hall:
http://www.pompiersparis.fr/ndf/accesparis.jpg
PARIS GAY PRIDE
Mark your calendar – June 28, 2008!
In a procession of color, gaiety and fun along the streets of the capital, the now legendary "Marche des fiertés lesbiennes, gaies, bi & trans" proclaims its protest message against all forms of discrimination, and in favor of equality and putting an end to homophobia, lesbophobia and transphobia.
Each year, more than half a million people take part in this event. As usual, the parade will have a theme, which is always treated with thought and humor, and which may be a reflection of society, a subject of debate, or a sensitive topic.
Since 2001, colorful floats, costumes and characters mingle with supporters who have come to cheer on their actions or parade their own identity. The floats file past a crowd of bystanders and locals, who are at first surprised and then won over by the stream of dancing, singing and rhetoric, always conveying the same warmth and conviction.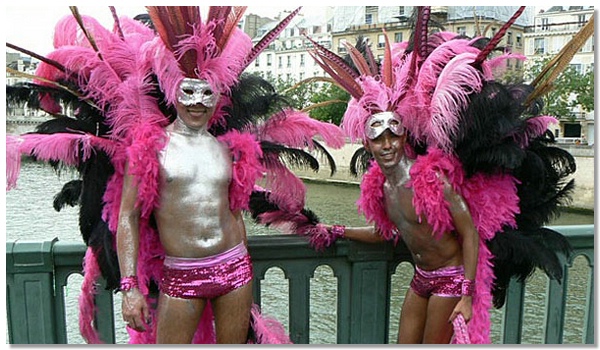 The parade is a rare event, mind-blowing and unforgettable. It starts at Paris Montparnasse and reaches Bastille plaza at 5 p.m. This year, it will be focused on the new gay rights that are not as advanced in France as in other European countries, especially in the educational system.
The motto this year is "Pour une école sans AUCUNE discrimination."
Check out the parade route and plan to join in the fun! And dress as flirty as possible!
http://marche.inter-lgbt.org/IMG/gif/parcours2008.gif
Open Café, for Lunch and Champagne Happy Hour!
Open Café is the ideal meeting place to begin your discovery of gay Paris. Every weekend, enjoy a great breakfast-brunch (savory for 14€ or sweet 10€) as well as giant salads and club sandwiches from 7,50€. The Open Café is one of the best spots to grab a bite and meet the international gay crowd…not to mention the adorable bartenders!
HAPPY HOUR CHAMPAGNE AT OPEN CAFE
17 rue des Archives, 75004 Paris
Tel: 01 42 72 26 18
http://www.opencafe.fr
Open daily from 11 a.m. to 2 a.m., and weekends until 4 a.m.
Le Tango, one of our favorite disco clubs, is closed for renovation for three months and we are sorry to hear this. The good news is that they will re-open in September. Until then, you're welcome to discover some new places in Gay Paree such as The Eagle that replaced The London. It's a brand new club, dancing and meeting place with a different theme every night of the week. Entrance is 10€ on weekends and free during the week.
Check: http://www.parismarais.com/gay-clubbing.htm
Soon Parismarais.com will be publishing a special issue about the "Best of Gay Paris", and we'll also publish special editions dedicated to restaurants, hotels, real estate and shopping. This means in addition to our monthly newsletter, you will also receive from time to time information that is focused on a special subject. You can print it out and keep it as a personal travel guide. So chic n'est ce pas?
LAUNCH OF TOM OF FINLAND PERFUME BY ETAT LIBRE D'ORANGE
On July 3 at 69 rue des Archives, there will be a special VIP party to launch TOM'S perfume in the French market. Be there around 7 p.m. The dress code: as sexy as you can.
To receive a special VIP pass for the press and journalists that will give you access to the buffet and Champagne, write to info@parismarais.com with all your details, and we'll add you to the guest list.
AFTER PARTY at RAIDD from 11 p.m.
After the launch, everyone is welcome to join in the fun at Raidd Bar and watch all the real-life Tom's in one of Paris' hottest places.
The Scandinavian artist known as Tom of Finland died about 20 years ago, but his drawings, re-edited by Taschen editions (http://www.tashen.com) are known worldwide. For over 40 years, Tom's drawings have had a cult following on the gay scene. Now the great perfume maker Etienne de Swardt located in le Marais at number 69 rue des Archives, 75003 Paris is giving Tom a new life through perfume. Tom's perfume is targeted to the new urban generation of free minded guys often called metrosexuals. Women also buy it for their men. Dare to experience this hot new perfume and especially enjoy the xxx packaging – inside you'll find x-rated drawings that we can't show you here… Be one of the first happy online buyers by visiting http://www.etatlibredorange.com/
---
DISCOVER THE FRENCH REGIONS WITH PARISMARAIS.COM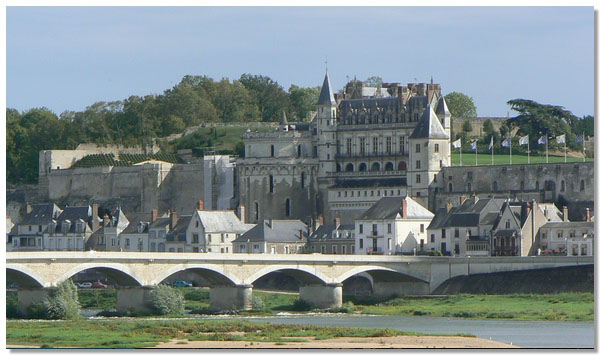 A trip to France would not be complete without spending at least a couple of nights in the Loire Valley. For three or four nights you can afford to stay in the very best hotels…there are at least 10 luxury hotels and châteaux ready to offer you their services. When booking any Loire Valley hotel through Parismarais.com, you can benefit from great prices and often get upgrades upon availability. Book at great rates with Parismarais.com.
A château for around 130€ per night…what do you think? Definitely worth extending your stay after Paris!
http://www.parismarais.com/hotels-europe.php?zone=FRCe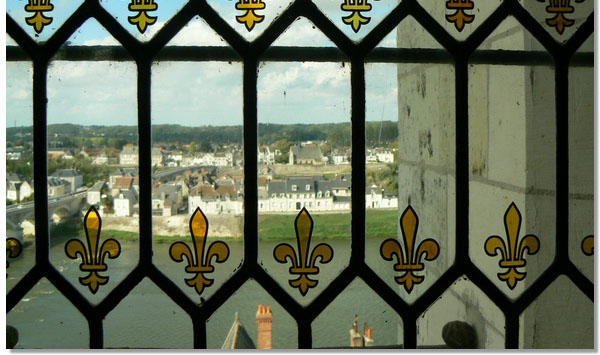 How about the Château de la Bourdaisière, a magnificent 15th-century castle offering spacious and refined bed and breakfast rooms and apartments. Bourdaisière castle is set in a 140-acre park located between Tours and Amboise France, just an hour from Paris on the TGV, France´s high-speed train. The castle was built by François the first, and was the setting for the program "Joe Millionaire" that aired on Fox television in 2003. Relax by the large, heated swimming pool, enjoy a game of tennis or simply enjoy the pleasure of staying at this most remarkable French castle in the heart of the Loire Valley.
http://www.parismarais.com/hotels-europe.php?zone=FRCe
---
REAL ESTATE IN LE MARAIS
As the number one guide to le Marais, promoting the best addresses in every category, we have decided to select some real estate agents for you. In le Marais, 40% of the new residents are foreign buyers, mostly Italian, British, American, Irish, Dutch, Russian and Chinese. They all bring high income to the district which benefits the shops, restaurants and local businesses.
COMING SOON ONLINE – OUR TOP LIST OF PROFESSIONAL REAL ESTATE AGENTS AND PROPERTY FINDERS IN PARIS…
If you run an agency in le Marais or wish to target European, Russian, American, or Asian buyers, you should definitely advertise in the Parismarais.com real estate section. Every agency will have a mini-site within our web site with interactive functions and tons of ads to present their products. For more information visit:
http://www.parismarais.com/real-estate-agencies.htm
---
WHAT'S UP NEXT IN LE MARAIS?
Our newsletter is available in English once a month, but we have so much to tell you it just keeps getting longer and longer! Don't wait for the next issue to discover what's new in le Marais.
Almost every day we'll add a new report or article about le Marais and Paris, plus many tips about real estate, travel and entertainment in Paris. These articles will be available in English, French, Italian, Dutch, German, Swedish, Danish, Spanish and Russian. We are building strong relationships with many international media agencies to promote le Marais around the world, and we'll publish some of their articles in our blog. If you want to write about le Marais, send us your comments about hotels, restaurants, shops and more in Paris. If we publish it, we'll be happy to add you to the list of our contributors and writers.
http://www.parismarais.fr/blog/
---
ADVERTISE AND SELL ANYTHING YOU WANT
AT PARISMARAIS.COM
Did you know that Parismarais.com is a great marketplace where you can make new contacts and buy and sell practically anything you can imagine?

Furniture, holidays, clothing, vintage design, kitchen tools and more…you may even find the love of your life. Post a small ad online for only a couple of euros and have it promoted on Parismarais.com and 20 other Anglophone web sites reaching thousands of readers every day. As good as Craig's List, but more Europe oriented, which is important when you want to see what you are going to buy. Great isn't it? Start advertising now – it's fast and easy!
http://www.parismarais.com/buy-and-sell-your-goods.htm
---
Don't Miss PARISMARAIS NEWSLETTER AND SPECIAL OFFERS
AOL blocks many major European ISPs, so we cannot guarantee that our mail to AOL addresses will arrive. Please use another email provider or "White List" our email address or add "info@parismarais.com" and to your contact list.
Parismarais Newsletter, June 2008 issue
http://www.parismarais.com
mailto:info@parismarais.com
To Subscribe:
http://www.parismarais.com/parismarais-newsletter.htm
To Cancel Your Subscription:
http://www.parismarais.com/unsubscribe.htm
PARISMARAIS NEWSLETTER JUNE 2008
Special thanks to all our contributors and media partners all over the world.
http://www.parismarais.com/worldwide-links.htm
http://www.parismarais.com/gay-links.htm
Should you wish to promote us and create profitable reciprocal links with us to your web site, please write to advertising@parismarais.com.

---

Copyright 2008, parismarais.com