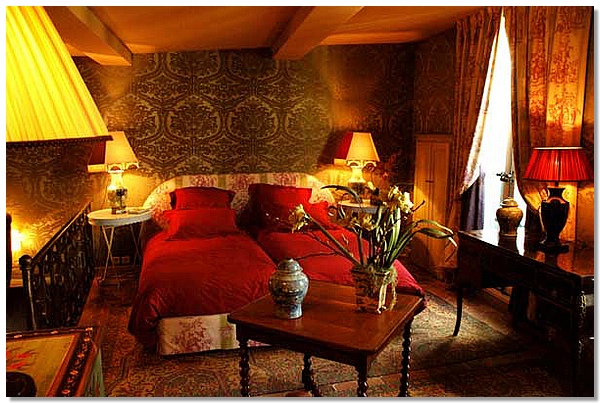 A luxury room in a fabulous hotel or guesthouse is more affordable than you think...

Parismarais Newsletter
Issue 52, March 2009
http://www.parismarais.com
---
LOW COST LUXURY
Bonjour Parismarais readers,
Despite the doom and gloom of the international financial crisis, tourism in Paris remains bright, and the City of Lights is still the most visited city in the world. During these tough times, some hotels may have slightly fewer clients, and visitors may be enjoying stays that are a little shorter than in the past. That's why many Paris hotels are offering great deals this year. For the first time, most hotels have reduced their prices, or decided not to increase their rates, and that means savings for you!
At the same time, when we checked out our favorite Paris restaurants and trendy shops, we found promotions and special offers everywhere. This truly is a wonderful time to come to Paris!
To make it easier for you to find these specials, we have listed some of the deals we discovered so you can enjoy the best of Paris at the lowest prices ever.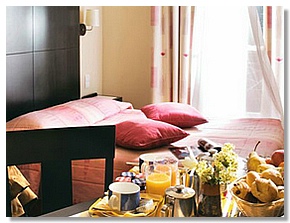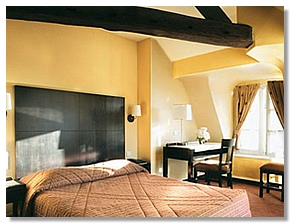 Hotel Bastille Speria and Hotel Ecole Centrale are both offering fabulous 3 star rooms at around 100€.
http://www.parismarais.com/3-star-hotels-in-le-marais-paris.htm
http://www.parismarais.com/hotels-paris-le-marais.htm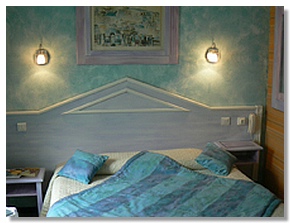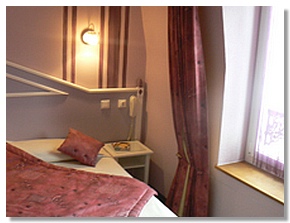 Wonderful luxury holiday rentals have been reduced up to 50% and are available from only 80€ per night. http://www.parismarais.com/rent-a-flat.htm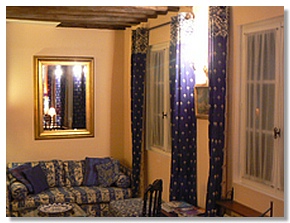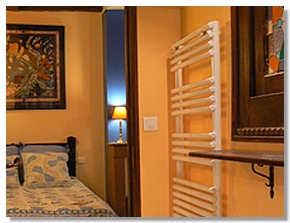 Lunch bargains abound with a 2 course menu for 10,50€ or 3 courses for 15€.
http://www.parismarais.com/selected-restaurants.htm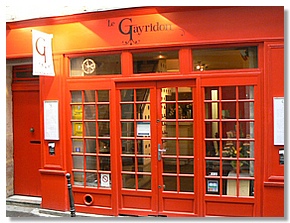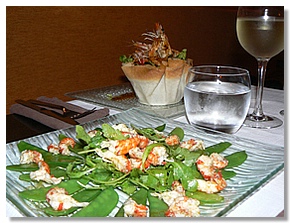 Designer shops are still offering 50% off their winter collections—even after the sale season has ended. You can still find lots of unbelievable bargains.
http://www.parismarais.com/mens-wear.htm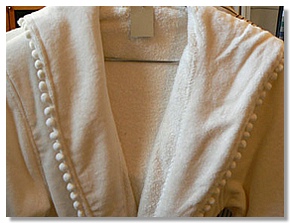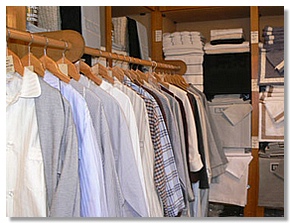 We hope you will come to Paris to take advantage of these great deals…and be sure to tell them Parismarais.com sent you!


Pascal Fonquernie
Editor, Parismarais

P.S. This month, spring is in the Paris air and the prices of hotels and rentals are more pleasant than ever. Now is the perfect time to find travel bargains on both trains and planes. We look forward to welcoming you for a last-minute visit to Paris.
---
LAST-MINUTE DEALS ON FABULOUS RENTALS!
Get all the best last-minute deals on private apartment rentals at Parismarais.com. Receive 30% to 50% off in March and April on selected flats. But hurry—at these low prices, they're booking up fast!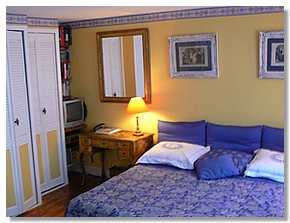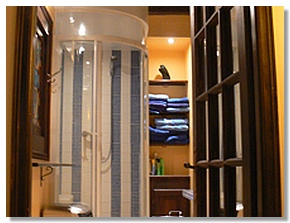 Looking for somewhere unique to stay for your next Paris holiday? Parismarais.com chooses only the best apartments in each category. It's good to know that when you rent a flat with the owners we select, you'll be welcomed like a friend, benefit from great service and enjoy exceptional accommodations.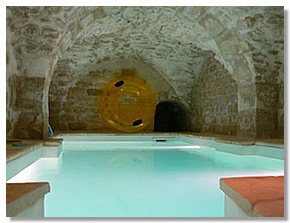 What you must know before you book a flat in le Marais
or anywhere else in Paris
1 - Be sure the company or private owner respects the French laws about renting an apartment. This is the only way you can be sure that you'll get your deposit back, have legal support from the French authorities in case of a conflict with the owner, and have no other unfortunate surprises.
2 - If it is a company you are renting from, it must be a licensed travel agency or a licensed real estate agent registered in France. An agency licensed in the UK, Eastern Europe or the USA has no right to rent flats located in France. Despite this fact, hundreds of these agencies are still operating. Be sure to protect yourself by renting with clearly established French companies.
3 - If you book with a private owner, make sure they have the legal status of a renter called either LMP (loueur de meubles professionnel) or LMNP (loueur de meubles non-professionnel) If not, they have no right to convert a private flat zoned for housing into a commercial holiday rental, and the city of Paris is strongly fighting with these rentals. Recently, Bertrand Delanoë, mayor of Paris, wrote to the head of the Paris police to put an end to these illegal rentals, in the interest of the renters, but also for Parisians who respect the laws and pay their taxes in France. The Paris Tourism Office is supporting this new policy by accepting only companies or owners who are legally registered in France and offer insurance and protection to their clients.
4 - For extra security, make sure you are renting from a reliable company. It is important that your contractor belong to a tourist association such as the Paris Tourist Office or Maison de la France.
5 - Make sure your contract is written in French or at least French and English. If there is a problem, a contract not written in French will have no value in front of French tribunals. You would not likely rent an apartment in the USA if the contract was not written in English, and it is a similar situation in France. Trust French companies first when renting in France.
6 - Avoid any company that asks you to pay in dollars and wire the money to a bank account somewhere in a Caribbean island, USA, Agentina, Spain, Slovenia, Bulgaria or to Russia where many web sites are created using fake PayPal accounts—be sure to protect your money and credit card number.
7 - Make sure the owner does not ask you to pay more than 25% to reserve your flat. By French law, the owner can't ask for more than 25% in advance to book a flat, with the remaining 75% to be paid upon arrival or a few days before.
If you have any questions about renting a flat in Paris or investing in Paris real estate and renting out your property, please contact us. Parismarais.com is now working with several well established real estate agencies such as OCE real estate located next to Place des Vosges, and we would be happy to advise you on whom to work with so you can rest assured you are in good hands.
All rentals promoted on Parismarais.com respect the French rental laws. If you have any complaints about our advertisers, hotels or apartments regarding booking or other services, please let us know.
We now have fantastic rentals with 4 star standards starting from only 500€ per week—check them out at: http://www.parismarais.com/book-a-flat-le-marais-paris-france.htm
---
SHOWS AND TRADE SHOWS NOT TO MISS IN MARCH
ABBAMANIA
A fabulous show for fans of the legendary Swedish group, ABBA. Come out and rediscover all your favorite songs. March 27 only.
The Grand Rex
www.abbamania.com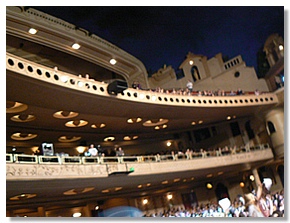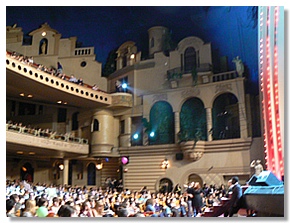 The Guestroom Show: PASSION CHAMBRES D'HOTES
For the first time, a show in le Marais is dedicated to the art of guestrooms. You'll learn how to: create your own, choose the best ones all over Europe, follow the rules for renting and select your clients. Everything you need to know is covered at this show.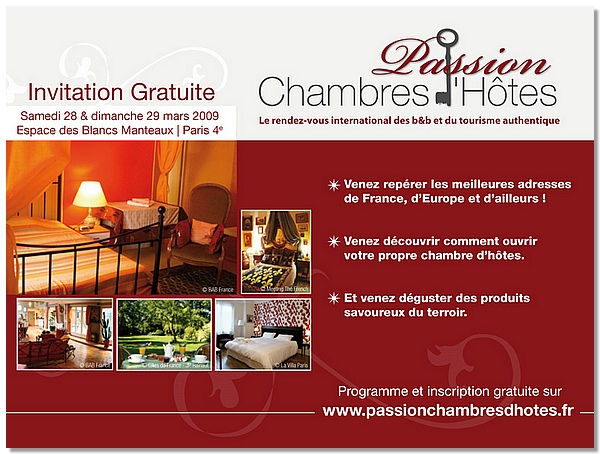 The show runs March 28 and 29 at the Espace des Blancs Manteaux on rue Vieille du Temple, just next to the fantastic Jewish district of rue des Rosiers that is also a great shopping area.
This show is supported by the Paris Tourist Office.
When you visit the show, you'll receive a free English version of our Marais map published by Parismarais.com
http://www.passionchambresdhotes.fr/
The World in Paris
International travel and leisure trade show.
March 19 to 22
www.lemondeaparis.com

Salon du Cabriolet
The luxury trade show for convertible and cabriolets cars.
March 27 to 29
Porte de Versailles exhibition hall
www.saloncoupecabriolet.com

Lion King, French version
This show is so popular in Paris it has already welcomed over 800,000 spectators (the same number of visitors our web site had in the past 12 months!)
Until the end of May 2009
www.leroilion.fr
---
DISCOVER EUROPE WITH PARISMARAIS.COM...
Over 100 new fabulous, specially-selected hotels and resorts in Europe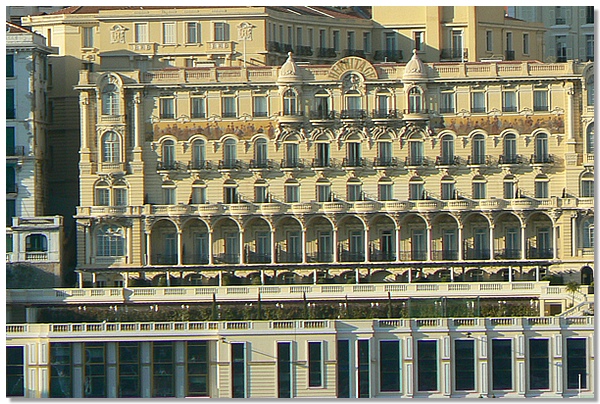 The perfect trip to Paris and France would not be complete without visiting our marvelous countryside, seaside or mountain areas…or even discovering another great European capital.
Parismarais.com offers you the choice of over one hundred fabulous hotels and resorts in Europe. We always select the best boutique hotels, always in city centers, and always at the best prices.
Paris is the gateway to Europe, so enjoy the City of Lights for at least a week, then extend your stay in one of our specially selected destinations.
How about a medieval castle on a rock overlooking the Mediterranean Sea? Or take a break at a gastronomic table in Burgundy, a day trip to the Loire Valley, a few days in a monastery in the Alps, a wine tasting trip in Bordeaux, or stay in a royal castle, relaxing in one of the world's most beautiful spas.
Enjoy these mythical, magical destinations where famous people go to escape from their celebrity and relax in privacy.
Check: http://www.parismarais.com/luxury-resorts-in-europe.htm
---
REAL ESTATE
FABULOUS FLAT TO BUY 395,000€
A fabulous apartment in the 11th arrondissement, 65 square meters and in "ready to move in" condition. For all the details, write us to info@parismarais.com. And we ll connect to our partner agency.

Coming soon! A COMPLETE ONLINE GUIDE TO REAL ESTATE IN LE MARAIS.
---
STAY TUNED FOR 4 SPECIAL EDITIONS OF PARISMARAIS NEWSLETTER:
THE RIVIERA EDITION
THE EATING OUT SELECTION
THE LUXURY DREAM RESORTS OF EUROPE
THE MARAIS REAL ESTATE GUIDE
---
Don't Miss PARISMARAIS NEWSLETTER AND SPECIAL OFFERS
AOL blocks many major European ISPs, so we cannot guarantee that our mail to AOL addresses will arrive. Please use another email provider or "White List" our email address or add "info@parismarais.com" and to your contact list.
Parismarais Newsletter, March 2009
http://www.parismarais.com
mailto:info@parismarais.com
To Subscribe:
http://www.parismarais.com/parismarais-newsletter.htm
To Cancel Your Subscription:
http://www.parismarais.com/unsubscribe.htm
Special thanks to all our contributors and media partners all over the world.
http://www.parismarais.com/worldwide-links.htm
http://www.parismarais.com/gay-links.htm
Should you wish to promote us and create profitable reciprocal links with us to your web site, please write to advertising@parismarais.com.
PARISMARAIS.Com is a Media Partner of Paris Tourist Office and France Guide / Maison de la France.
---

Copyright 2009, parismarais.com