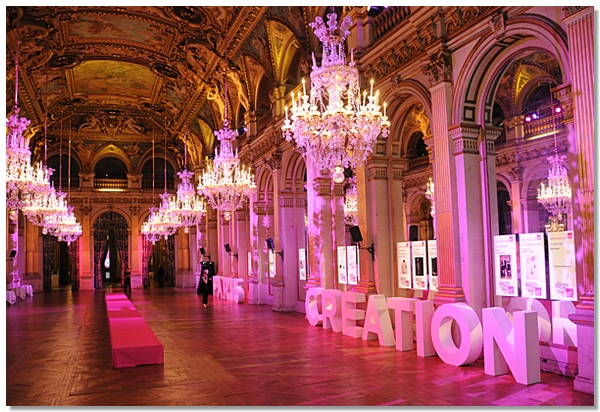 PARIS CAPITALE DE LA CREATION Party at Paris City hall
© Marianne Ström 2009

Parismarais Newsletter
Issue 51, February 2009
http://www.parismarais.com
---
PARIS BEAUTIES AT THEIR BEST
Bonjour Parismarais readers,
In the past few weeks, more world-class fashion and design professionals than ever before flocked to Paris and le Marais. They arrived to see all the latest and greatest hot new trends at the 20 big trade shows that took place in the city, all promoted under one brand name: Paris Capitale de la Creation. This event includes the world's number one design show, Maison et Objet, which took place in the gigantic exhibition hall of Villepinte. http://www.pariscapitaledelacreation.com/en/salons.php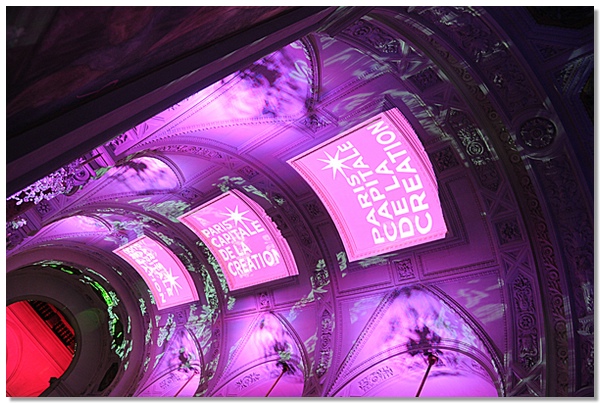 We had the great pleasure to enjoy the final party where Paris city representatives presented awards for creativity in various fields. Marianne Ström, the famous Swedish photographer who has published many books about architecture, took these wonderful pictures of the party at Paris City Hall—it was certainly la vie en rose in Paris. Discover her work on http://www.artspublics.net/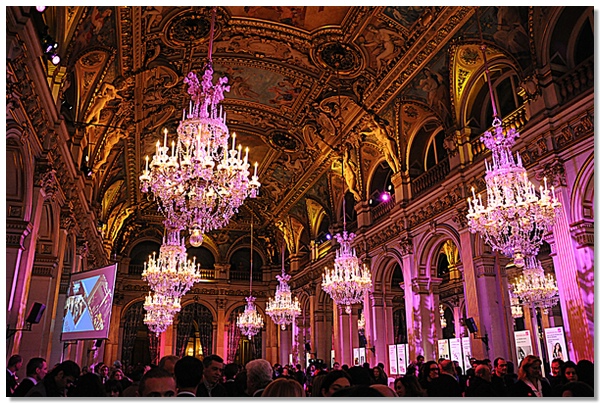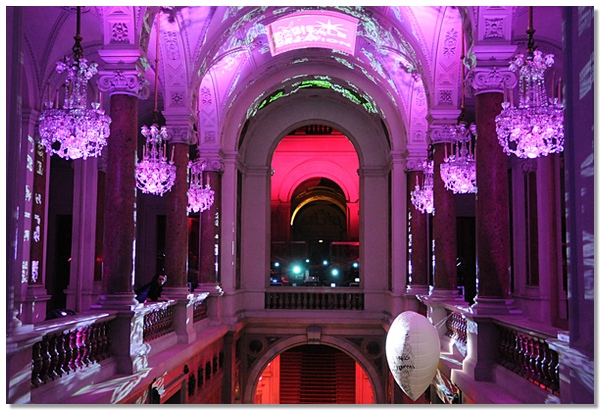 The streets of le Marais were packed with models, designers, buyers and fashion victims from across the planet. Le Marais became more international than ever, with all the hotels fully booked, and restaurants and clubs buzzing with excitement.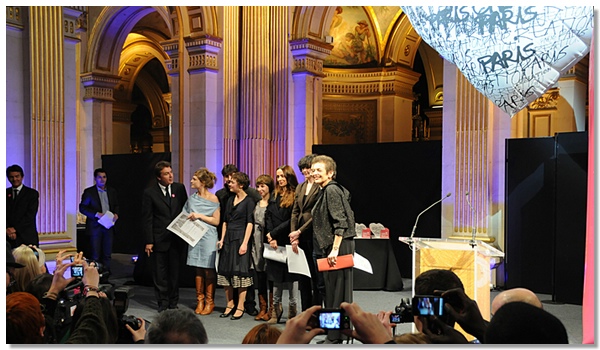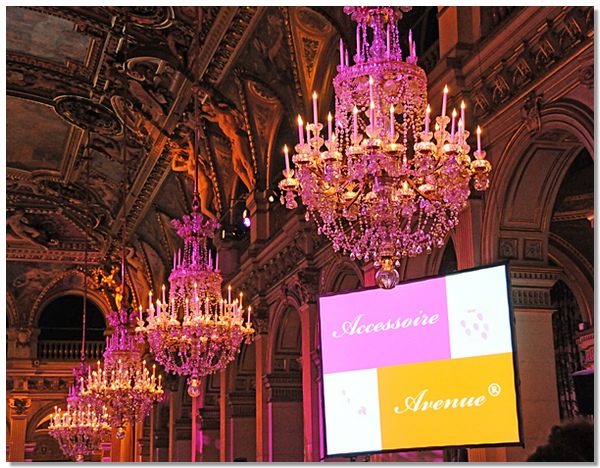 There is no need to say it again, but we will anyway – there is really no low season in Paris, it's always a very busy city! The only off-season and inexpensive time is from July 15 to August 25, so if you are on a budget, plan your holiday for August and you'll enjoy discounts of 30% to 40% off most hotels and apartment rentals.


But for those who want to enjoy early spring in Paris, there are still many rental apartments and hotels available in March. Take advantage of cheap airfares and plan your last minute trip to Paris! So, who needs a new spring wardrobe…?

Pascal Fonquernie
Editor, Parismarais
---
DISCOVER LE MARAIS AUDIO GUIDE
Explore museum-filled mansions and hidden squares; find Picasso and the Sun King whilst walking past chic boutiques and kosher grocers, gay bars and cosy cafes all bundled together in a labyrinth of narrow streets. You finish at the Place des Vosges having experienced one of the oldest and most charming areas of Paris.

Turn your iPod into a personal tour guide with Cities in Sounds Audio Guides. High quality audio tours blending music, interviews and city sounds with a professional commentary. Start when you like, pause when you find something interesting.

To hear a sample go to The Cities in Sound Web Site http://www.citiesinsound.com/shopWebSite/php/showProducts.php?plu=8
---
PIERRE TALAMON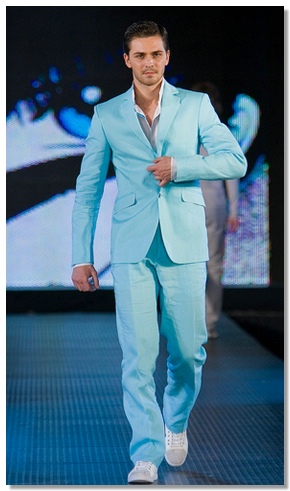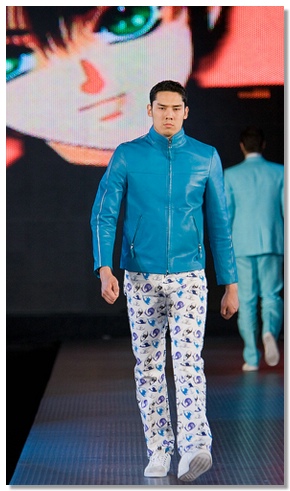 Check out Pierre Talamon's new summer collection inspired by mangas. We filmed his first show at l'Hotel, the former home of writer Oscar Wilde. Pierre Talamon is not only a great designer, he is also proud to create and produce his fashionable men's collection in France. We are happy to promote a 100% Made in France Designer who is doing fabulous collections for men, as well as made to measure at unbeatable prices. Visit Pierre Talamon's Shop at 15 rue du Temple, 75004 Paris. Keep his name in mind as he is already listed in the Top 10 New Designers! The prices are so reasonable you'll soon be hooked! Plus, get 50% off until the end of February.
Pierre Talamon Shop
15 rue du Temple, 75004 Paris
Tel: 01 42 71 06 17
http://www.parismarais.com/mens-wear.htm
http://www.pierretalamon.com
---
TEMPTING NEW RESTAURANTS
Anthracite
Is a chic and new restaurant and soon also a cabaret
French traditionnal cuisine is matching a cosy a design déco. Great lunch menu at 14 and 19 euros. Evenings around 35 euros. Not to be missed ! This is the new chic place to eat out.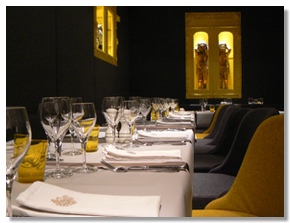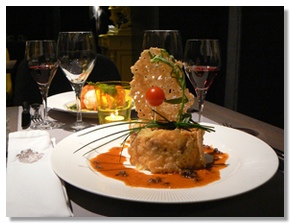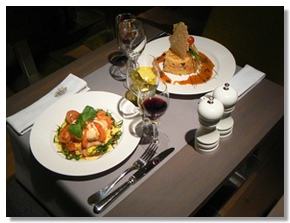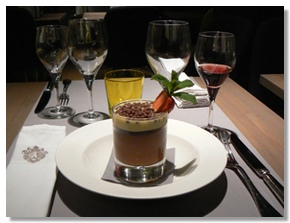 Anthracite
20 rue de la Reynie - 75004 Paris
Réservation : Tél. 01 42 77 50 50
http://anthracite-paris.com/
contact@anthracite-paris.com
Pain Vin Fromage
Pain Vin Fromage is the type of restaurant you'll never find anywhere else -- it's all about cheese! Did you know that France has over 400 different kinds of cheese to choose from? At Pain Vin Fromage, you'll be able to try from 5 to 20 of them, depending upon your appetite. Simply select a region and discover the cheese -- they offer a wide selection starting at 17€. Taste fresh Burgundy wine and indulge in fondue from the Savoy or Burgundy regions for only 16€.
Pain Vin Fromage
3 Rue Geoffroy L'Angevin
75004 Paris
Tel 01 42 74 07 52
Fax 01 42 74 53 52
www.painvinfromage.com
Every night from 7 pm to 11,30 ( last order)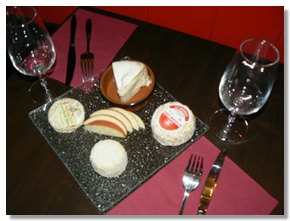 Gemi's Vine & Cheese bar
Gemi's is a new type of pub and vine and cheese bar. Gemi's will offer you a selection of 50 !
You'll be able to try as many as you like, depending upon your appetite. Simply select a vine and ask the team to recommend the cheese to match it !
Large choice of vines and cheese from 4 euros per portion. Taste fabulous Burgundy and Bordeaux regions vines from 4 to 15 € per glass and even try grands crus like Gevrey-Chambertin.
Enjoy the taste of nature and tradition without thinking about your waistline -- cheese is full of protein and calcium, just go easy on the bread! Rediscover the best of french traditions, especially those that will most please your senses.
Gemi's Vine & Cheese bar
9 rue Crussol 75011 Paris
Tel. : 01 43 57 08 64
http://www.gemis-vin-fromage.com/
Service everyday from 5pm to 2am
---
I WANT MUSCLES...
Well, if you do, there is only one place to shop in le marais where you' ll get the best advice and the top products from USA to keep you fit and slim…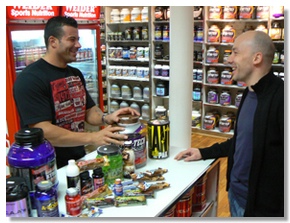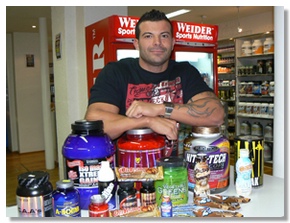 Bodystore
28, rue de Turbigo 75003 Paris
Tel. : 01 40 29 06 80 - http://www.bodystore.fr
---
LOW-SEASON DEALS ON PRIVATE RENTALS...
GET 20% OFF HOLIDAY APARTMENTS UNTIL MID-MARCH
Looking for somewhere unique to stay for your next Paris holiday? Parismarais selects only the best in each apartment category, just for you. It's good to know that when you rent a flat with the owners and companies we select, you'll be welcomed like a friend, benefit from great service and enjoy exceptional accommodations.
http://www.parismarais.com/book-a-flat-le-marais-paris-france.htm
---
DISCOVER EUROPE WITH PARISMARAIS.COM...
Over 100 new fabulous, specially-selected hotels and resorts in Europe
The perfect trip to Paris and France would not be complete without visiting our marvelous countryside, seaside or mountain areas…or even discovering another great European capital.
Parismarais.com is offering you the choice of over one hundred fabulous hotels and resorts in Europe to extend your stay. We always select the best boutique hotels, always in city centers, and always at the best price.
Paris is the gateway to Europe, so enjoy the City of Light for at least a week, then extend your stay in one of our selected destinations.
How about a medieval castle on a rock overlooking the Mediterranean sea? Or take a break at a gastronomic table in Burgundy, a day trip to the Loire Valley, a few days in a monastery in the Alps, a wine tasting trip in Bordeaux, or stay in a royal castle, relaxing in one of the world's most beautiful spas.
Enjoy these mythical, magical destinations where famous people go to escape from their celebrity and relax in privacy.
---
LEARN TO SPEAK FRENCH IN A WINTER PARADISE
An exciting experience is learning to speak French, along with fascinating people from all over the world, at the Institut de Français. The Institut sits over the charming village of Villefranche sur Mer, with superb views of the Mediterranean's most beautiful bay. This world renowned school runs an intensive program for adults of 8½ hours a day for 2 to 4 weeks, all year round. It's total immersion – with breakfast, lunch and dinner at the school, only in French.
The program ranges from audio-visual classes, language lab to linguistic games, role playing in various situations, discussions with teachers, practicing French every day. From total beginners (there are two beginner levels) to advanced students (often diplomats, government officials, etc.) for a total of eight levels.
Apprenez le français au paradis, sur la Côte d'Azur!
---
Don't Miss PARISMARAIS NEWSLETTER AND SPECIAL OFFERS
AOL blocks many major European ISPs, so we cannot guarantee that our mail to AOL addresses will arrive. Please use another email provider or "White List" our email address or add "info@parismarais.com" and to your contact list.
Parismarais Newsletter, February 2009
http://www.parismarais.com
mailto:info@parismarais.com
To Subscribe:
http://www.parismarais.com/parismarais-newsletter.htm
To Cancel Your Subscription:
http://www.parismarais.com/unsubscribe.htm
Special thanks to all our contributors and media partners all over the world.
http://www.parismarais.com/worldwide-links.htm
http://www.parismarais.com/gay-links.htm
Should you wish to promote us and create profitable reciprocal links with us to your web site, please write to advertising@parismarais.com.
PARISMARAIS.Com is a Media Partner of Paris Tourist Office and France Guide / Maison de la France.
---

Copyright 2009, parismarais.com