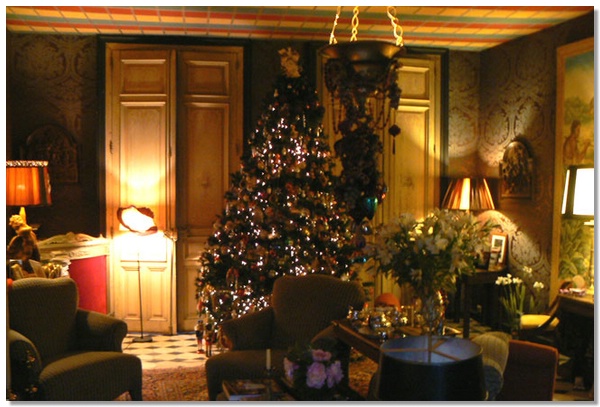 This amazing guesthouse could be yours for Christmas…
Parismarais Newsletter
Special Christmas editon,
December 2006
http://www.parismarais.com
The Best Christmas You Could Ever Dream.
Bonjour Parismarais Readers,
Still have not found ideas on where to stay and where to shop for x-mas? here's our upscale selection to enjoy a luxury and still affordable Christmas in Paris' favorite district : le Marais.
The marais guesthouse is not only a hotel, but a prestigious bed & breakfast, largely qualified for its recognized international 5-star rating. The owner meticulously restored this 16th century house into a chateau-in-miniature. there are stone floors, furniture brought back from Poitiers and the Loire Valley. The fireplaces date mostly from the same era. Carefully selected antiques complete the effect, and go some way towards explaining the owner policy of disclosing the exact location when guests reserve.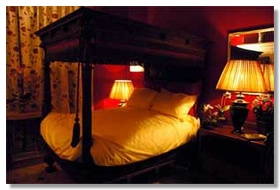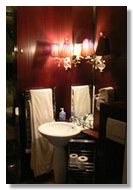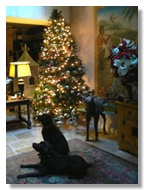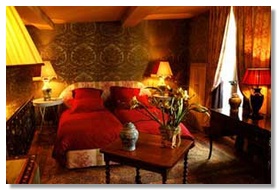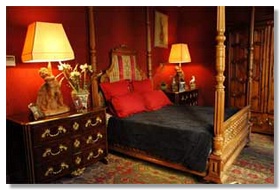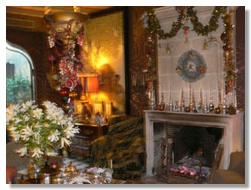 .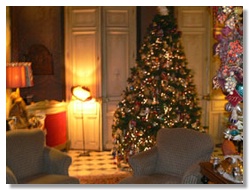 ---
LAST MINUTE RENTALS & HOTELS DEALS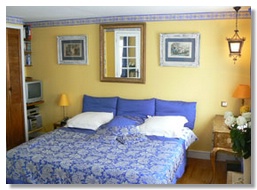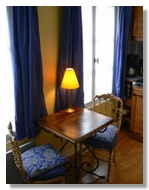 Still haven't planned your sales week in Paris ? Well, now is the time to book and enjoy low season prices at last minute…
You can receive 20% off the regular prices for most hotel and apartment rentals in until december 27th, and up to 40% off in January so don't hesitate to ask at our selected hotels.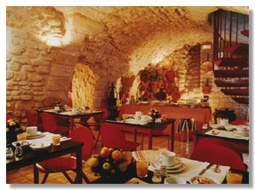 HOTEL DU VIEUX SAULE
Discover the dazzle of modern times combined with the magic of history in the comfortable, convenient setting of this charming hotel located in the Temple district, one of the oldest parts of le Marais. With its bright renovated rooms and breakfast buffet served in a 16th century vaulted cellar, free sauna for hotel guests and their friends, and an attentive and welcoming staff, the Vieux Saule will make your stay unforgettable. The hotel is located near four metro stations and many bus stops and is only a short walk from the Pompidou Center, City Hall, Notre Dame, Bastille Opera, Place des Vosges, the Carnavalet, Picasso, and Arts et Métiers museums, and hundreds of good restaurants and shopping possibilities. Special Offer for Parismarais Subscribers: Receive a 20% discount from December 1 to 27 if you book through parismarais.com! Book online at: http://www.parismarais.com/charming-budget-cheap-hotels-paris.htm As an added bonus for the night owls, you can request a late check out until 6 p.m. on Sundays!
Of course you would not take the metro to go there, hire the best car service we have selected for you : To ride in luxury style from the airport to your hotel or apartment, Crystal Limousine service offers you upscale reliable service in exclusive top-range models such as the new Mercedes S-class or the Peugeot 607.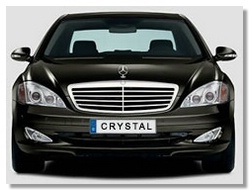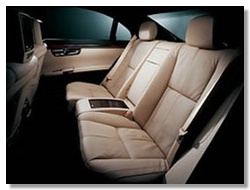 From any Paris train station to your destination, prices start at 90 €. From all Paris airports, from 145€. You can also hire a car by the hour starting at 50€.
Crystal Limousine can also offer you day trips to Versailles, Giverny, Deauville, the Loire Valley or the beaches of Normandy with packages ranging from 240€.
Their bilingual drivers offer you professional and courteous service as well as complete privacy and discretion for your personal or business travel.
24 hours 7/7 - Tel.:+33(0)6 85 91 18 52 / Fax:+33(0)1 40 99 11 49
www.crystal-limousine.fr
contact@crystal-limousine.fr
---
REAL ESTATE
Buy your pied à terre in le Marais ! There's still time…
Living and Investing in France
Real Estate Seminar
December 29, 2006
Chez Jenny, Paris, France
For more information, visit Living and Investing in France Real Estate Seminar http://www.frenchpropertyconference.com/LIF_Paris_Dec_2006/LIF_Paris_Dec_2006_home.html
or email Schuyler Hoffman, mailto: rsvp@parlerparis.com
---
CHRISTMAS SHOPPING
Please your kids, your nieces, nephews and yourself at NIOU, a store for kids…and their parents. Niou is an exciting shop where you will discover all kinds of ingenious quality items for both children and adults to play with, live with, and laugh with….
Niou
11, rue Saint-Paul, 75004 Paris - Metro: Saint-Paul or Sully Morland
Tel: 01.48.87.24.21
http://www.niou.fr
From 1€ to 1000 € you'll find presents to suit all price ranges in most of the designer boutiques in le Marais… Check our selection on http://www.parismarais.com/shopping-guide.htm
Start your shopping trip at BUZZ, where you'll find beautiful leather home bags to store your newspappers for 78€, glass chandeliers for only 16€, and much more.

BUZZ
8 rue du Trésor, 75004 Paris.
Tel: 01.44.54.80.26 - Fax: 01.44.54.80.27
Metro: Hotel de Ville or Saint-Paul - Parking : Hotel de Ville
http://www.buzzdeco.com - E-mail: buzz@buzzdeco.com
| | |
| --- | --- |
| | Across the street, take a break at cafe du tresor...where we met Thirza Vallois the famous author who wrote some fabulous guides about Paris and le Marais. Her books are a great way to prepare for your next trip to Paris. Check http://thirzavallois.com/ and order them online! |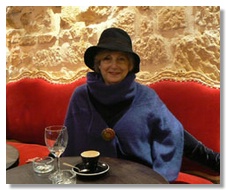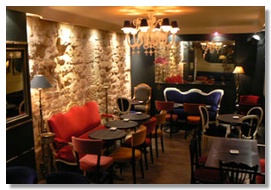 Café du trésor: Baroque and Luxury, stylish and affordable, Café du Trésor is one of the top 10 places in le Marais we would recommend. Managed By Hervé DE MARIA who was formerly manager of Bon, Philip Starck restaurant and the famous Hotel Costes, Le Tresor couldn't avoid becoming a privileged address... Le Trésor, 7 rue du Trésor, 75004 Paris - Tel.: 01 42 71 35 17 - Metro Hotel de Ville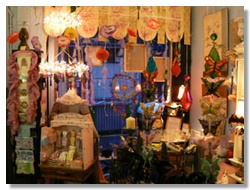 ........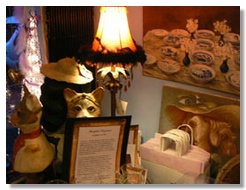 Much more to choose from in a baroque style at
Le boudoir et sa philosophie
18 rue charlot, where we found this glamourous umbrella covered with roses (60€) and beautifull lamps from only 120€.
More and more fantastic things to discover at affordable prices at les Comptoirs de Carthage.
You' ll be welcome in english as Kate Daoud is British.
27 rue de Picardie, 75003 Paris
Tel 08 72 29 37 36 - Fax 01 48 04 37 37
Metro: Temple
Beautiful silk scarves some are really unique at
Kakeboton
10 rue de la Corderie, 75003 Paris
Tel 01 42 72 48 17 - Fax 01 40 27 04 79
PARISMARAIS COLLECTION by LIZA

Personalized Tee-shirts, Chef outfit, pocket bag for your cell phone, surprising dresses and the sexiest underwear imaginable... can be delivered to you upon request in both the USA and Europe...just ask!

59 Rue Charlot, 75003 Paris
Metro: Filles du Calvaire
Tel 00 33 (0)1 42 72 22 25
liza@customiseepar.com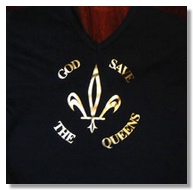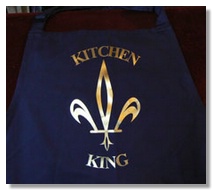 ---
SPAS & WELL BEING PRODUCTS
You deserve the best for x-mas don't you think ?
Do not miss a treat at India Spa, Le Boudoir du Marais or Sego Spa, and enjoy Senteurs de Fée perfumes… Warm up in Bains Plus fabulous pyjamas afterwards…
Check : http://www.parismarais.com/beauty-and-spas.htm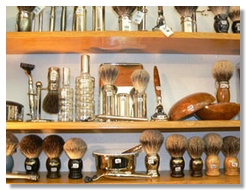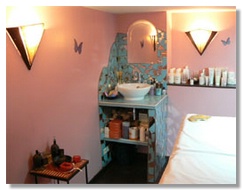 ---
FOIE-GRAS, VODKA, CHAMPAGNE, OYSTERS, CAVIAR ETC…
Just to remind you some of best places in le marais are listed in PARISMARAIS restaurant and bar guides. Just visit these links again… many more to come soon in january 2007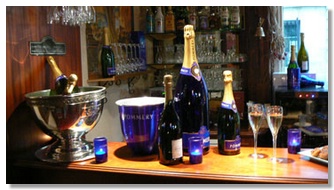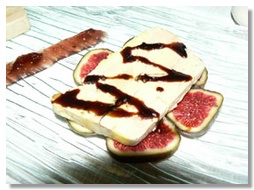 Best restaurants : http://www.parismarais.com/selected-restaurants.htm
Selected gourmet tips : http://www.parismarais.com/gastronomic-treasures.htm
Selected bars : http://www.parismarais.com/selected-bars.htm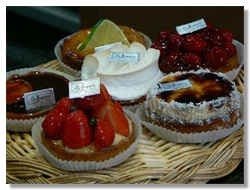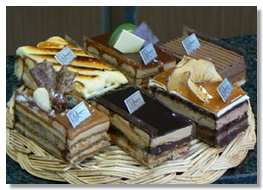 ---
GAY MARAIS
Gay Guided Tours and welcoming service by Paris Gay Village.
These Parisian guides will give you answers to all your questions about the real gay Paris. They love their city and want to share it with you. They greet you with a warm welcome at the front desk, and will help you discover the cultural and alternative side of gay Paris. Learn about Paris' gay history, meeting places and culture with guided tours organized by Paris Gay Village. Check the next guided tours online: http://www.parisgayvillage.com
Open Café: don't even wait for the green light to go there !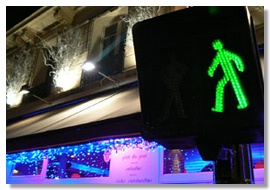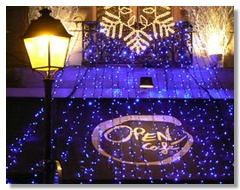 Open Café is the undisputed meeting place for beginning your discovery of gay Paris. For the gay visitor to Paris, this is THE local meeting point and there is no place in le Marais where you can encounter such an international and sexy young crowd The central corner location with heated terrace seating on the busy rue des Archives makes it the perfect place to people watch, even in the wintertime. Inside you'll find giant flat screen TV's, beautiful lighting and a friendly English-speaking bar staff, offering a breakfast-brunch (savory for 11 € or sweet 9 €) as well as giant salads and club sandwiches from 7,40 €, plats du jour from 9,10 € and delicious chocolate cake, tarts and milkshakes from 4,50 €. Also a great selection of drinks from 3,50 €. With an ideal location and affordable prices, the Open Café is one of the best spots to grab a bite and meet the international gay crowd.
Open Café
17 rue des archives - 75004 Paris
Bar Fleur
New Year's eve with flowers vodka and Champagne ! At bar Fleurs the most unusual and unexpected kind of bar where you can not only treat yourself or someone special to the many top shelf vodkas and champagnes, Viktor and Alexandre will welcome you at this unique establishment…
Bar Fleur
3, rue des Tournelles, 75004 Paris
Tel: 01.42.71.04.51
http://www.barfleurs.com - E-mail : barfleurs@hotmail.fr
Well, there is much more to discover in le Marais… so why not joining us at last minute for the most wonderful christmas you ve ever had !
The PARISMARAIS team wishes you a Fabulous Christmas !
---
Parismarais Newsletter
Parismarais Newsletter, December – christmas edition 2006 issue
Thanks to the following people for their contributions: Pascal Fonquernie, Cara Scouten, Pascal Mas, Thirza Vallois, Lynda Sydney and the ParisMarais.Team.
http://www.parismarais.com
mailto:info@parismarais.com
To Subscribe:
http://www.parismarais.com/parismarais-newsletter.htm
To Cancel Your Subscription:
http://www.parismarais.com/unsubscribe.htm
To receive more news about Paris, subscribe to Parler Paris Newsletter and twice a week you will receive the latest information, events, tips, and details about what's new in the French capital, written by Adrian Leeds, our real estate specialist and a long time resident of Le Marais. Visit www.parlerparis.com
Copyright 2006, parismarais.com